ANARCHITECT
London- and Dubai-based ANARCHITECT is taking it Tropical Modernism for a six-suite luxury hotel in Ahangama, Sri Lanka.

The first Harding Boutique Hotel siteworks are nearing the end and the property is expected to welcome guests by Q4 2020.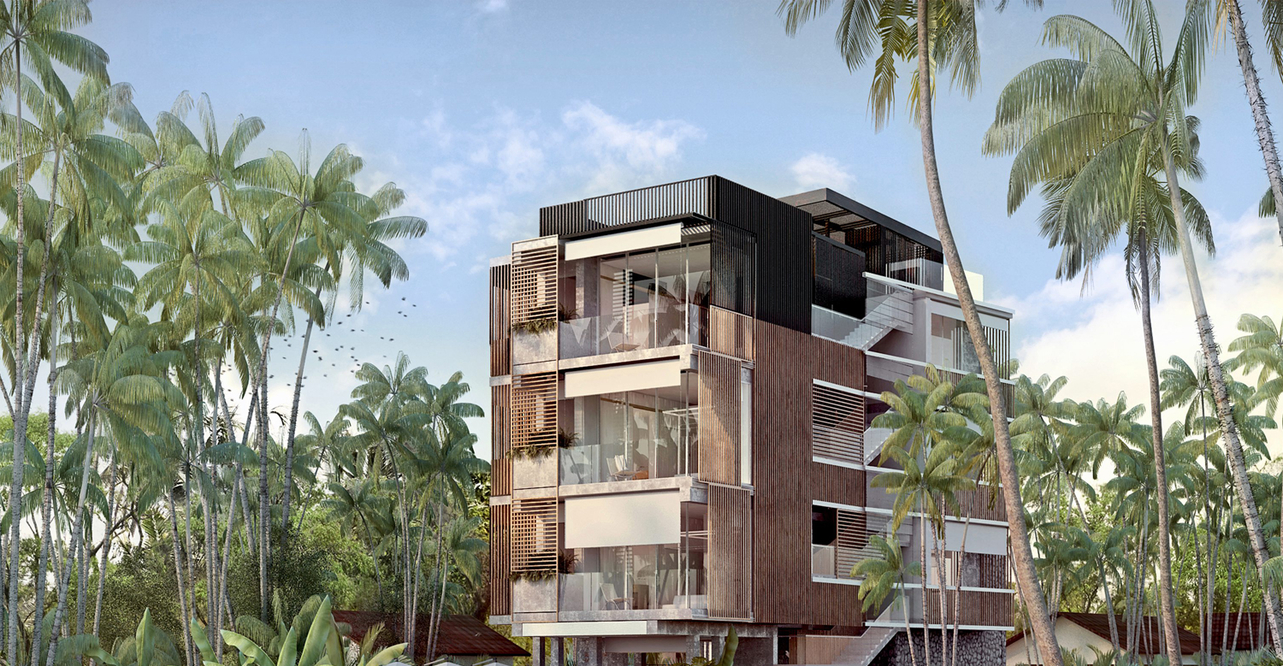 The Harding Boutique Hotel

Not only is it ANARCHITECT's first Sri Lankan project but it is the firm's principal architect Jonathan Ashmore's unique nod to Tropical Modernism.

He says: "It was important for us that the boutique hotel's design responded on all four elevations in equal measure through a clean, contemporary and modern aesthetic.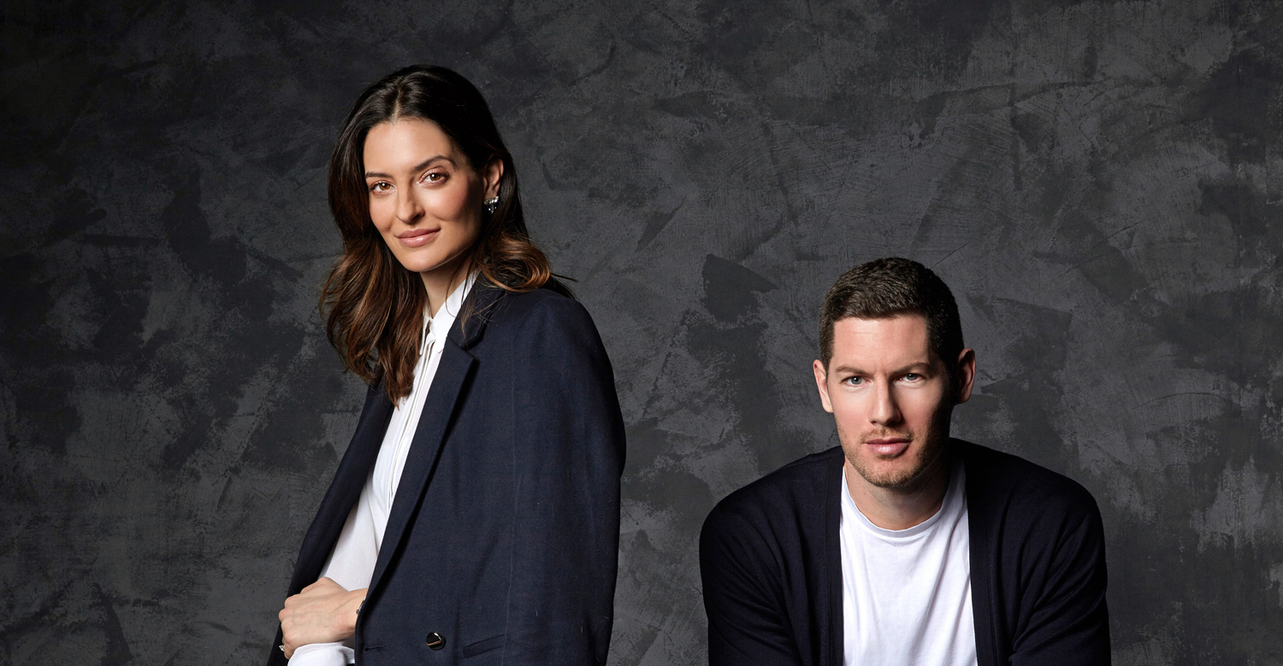 Militza & Jonathan Ashmore by Misha Obradovic

"It is visually calm amongst the organic and wild nature that surrounds it, and it is contextually and environmentally responsive through its materiality and natural openness and permeability."

Tropical Modernism is known for its focus on the local vernacular, the area's natural resources and cultural connotations. These dictate a certain architectural style combined with the Modernist structuralism.

Key factors when deciding on the hotel's architecture and design include high sun altitude, low air movement and heavy off-season rain downpours.

Materials used throughout the hotel are ribbed local hard-wood, polished concrete and granite stone in local Sri Lankan detail to create an international destination rooted in the area's culture.

Ongoing projects that the architecture and design firm also wants to shout about are collective work space CO.LAB in Bahrain and a weekend retreat on the border of Sharjah, the former set to open later this year.
Binchy and Binchy
Binchy and Binchy has designed a chain of three 'Art Nouveau-inspired' Lebanese-French fusion restaurants opening in Dubai.

Trouvaille, meaning 'a lucky find', is inspired by the traditional Bouillons of Paris, given an local twist.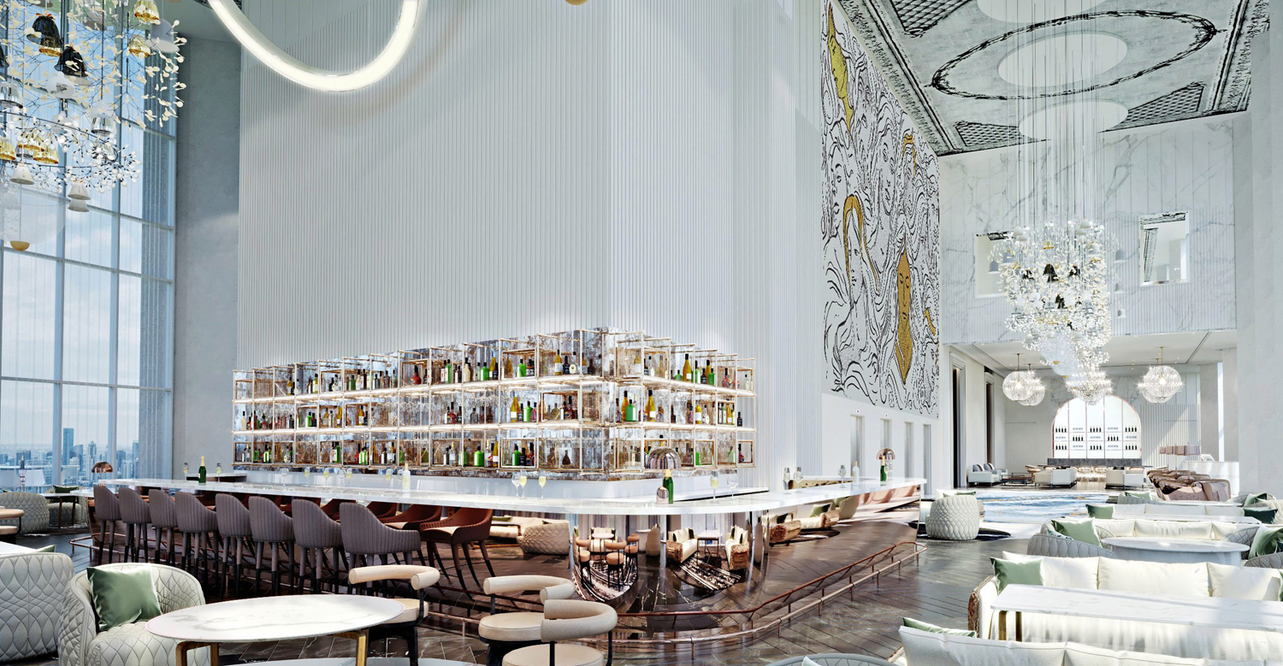 Trouvaille's flagship Bistro

A play between symmetry and balance, the principles of Art Nouveau have been deconstructed into the 'semi-circle and the line', creating a contemporary design language.

Indigenous palms and hibiscus are depicted on Binchy and Binchy's custom-designed cement tiles, from Surface 11, adding a Middle Eastern accent and colour, with a 'T' monogram.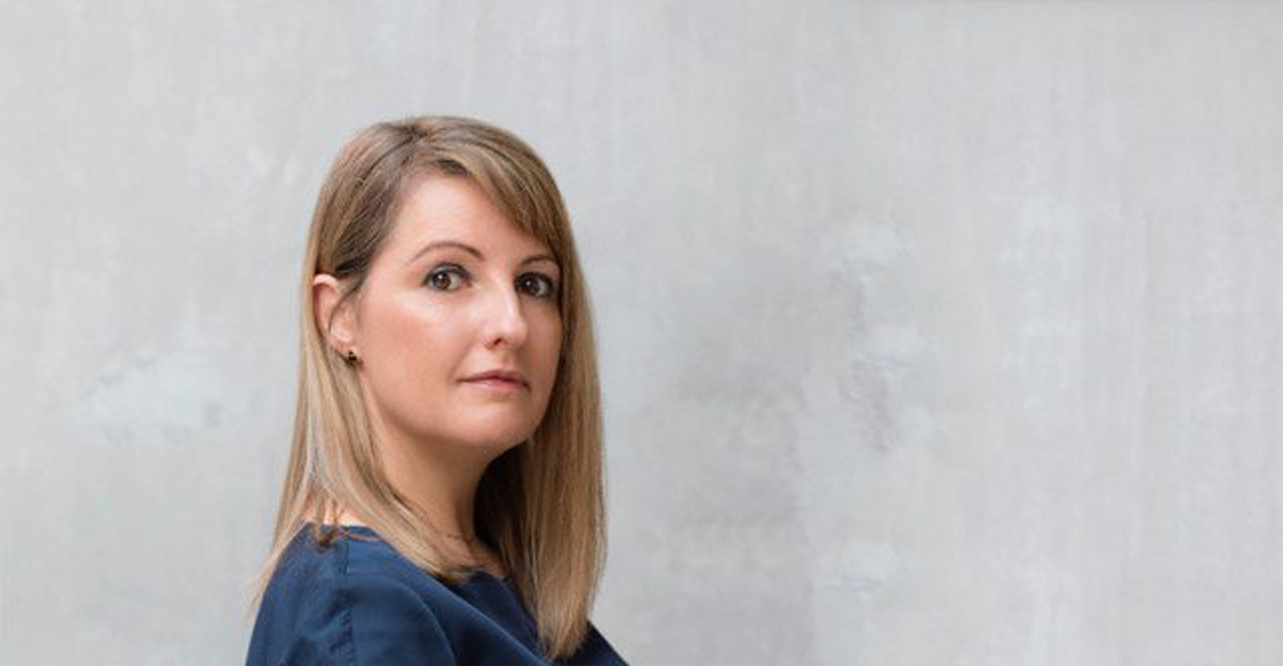 Jennie Binchy

The repeat tiles form an interlocking pattern that flows across the restaurant floor. Date palm leaf green and deep hibiscus red are mixed with wheat, walnut and copper caramel accents.

Binchy and Binchy-designed patterns for custom wallpapers printed by Finishes and Beyond, and specified 3M Print Wrap film, originally developed for the automotive industry, for bespoke joinery finishes.

Trouvaille Petite branches are open in Dubai South and the Clemenceau Medical Centre, with a flagship Trouvaille Bistro opening in Jaddaf.
Bishop Design
Born out of Los Angeles and Miami, SLS Hotels announced a much-anticipated Dubai debut in 2019 and is now more than 90 per cent complete.

Since then, Bishop Design has been busy distilling playfully mischievousness of the brand into characteristics that satisfy the emirate's hospitality market.

Once open, we'll see inside an illusion of luxury overdose; beautifully appropriate for the SLS brand and the demographic of Dubai. This ideology of extravagance is then manipulated against urban conditions which appear to be somewhat unfinished, creating a hybrid of two conflicting styles.

Combining ornate classical details against raw finishes and surfaces enforces an unconventional perception of luxury for the sophisticated clientele of SLS; a unique tongue-in-cheek approach which is perfectly fitting for the SLS entity.

Owner Paul Bishop says the firm was given a "blank canvas" to create the hotel, which promises to open a new chapter in hospitality design for the region.

Elsewhere in the region, Bishop Design has been busy creating Blossom, an experience-driven ice-cream parlour for Saudi Arabia, where furniture, uniforms, walls and pipes will all become fluorescent as day moves into night.

Brand Creative
Morocco conjures up visions of earth-coloured buildings and maze-like streets. However there's a town between Fez and Meknes called Ifrane that is unlike any typical Moroccan vision.

This is where Brand Creative's client, a privately-owned Moroccan developer, chose Ifrane to build their futuristic, nature-inspired hotel, Morox. With its snowbound winters and Alpine-styled architecture, the town is often referred to as 'Morocco's Switzerland,' however the name Ifrane is taken from the local Amazigh language Tamazight and means caves.

Prior to the 1930s, inhabitants of the town used to live in caves built from limestone rock. The same rock is used within the lobby as a welcoming tribute to this five-star, 100 key hotel.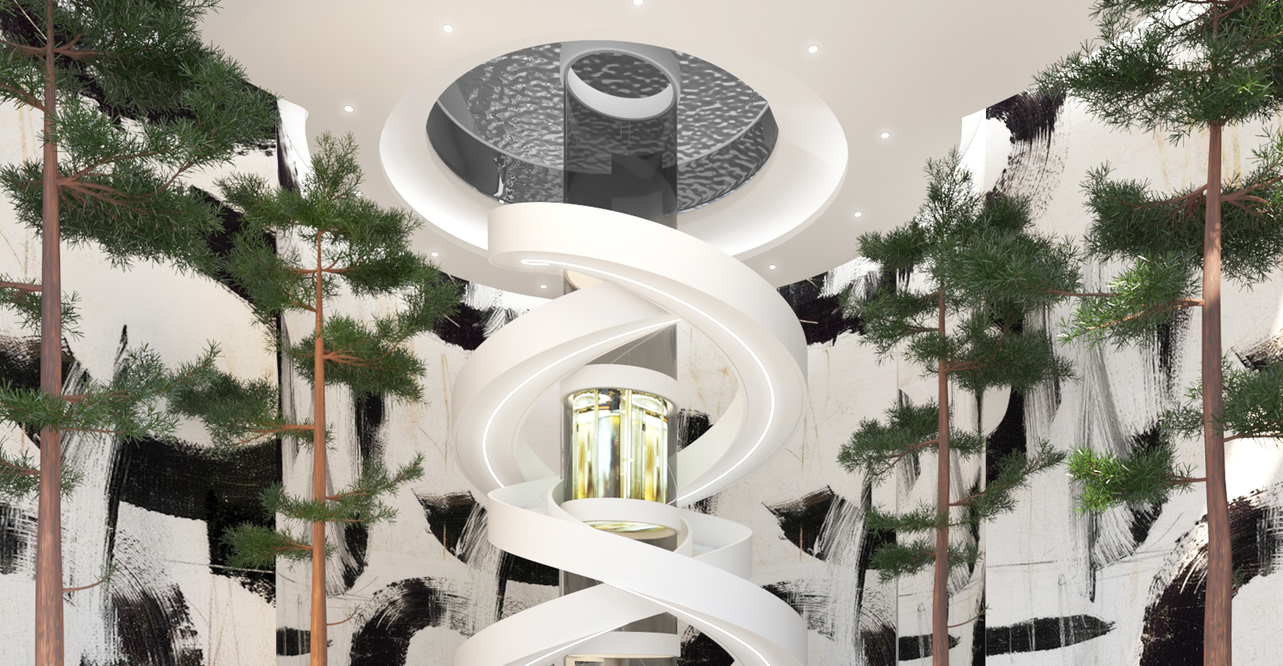 Morox hotel's interior

A juxtaposition of sleek chrome pillars mixed with actual cedar tree trunks that are native to the area creates an inviting futuristic forest.

Large curved fluid-like chrome installations flank the reception desk, mimicking the famous source Vitel, a beautiful collection of waterfalls that are set within Ifrane's leafy forests.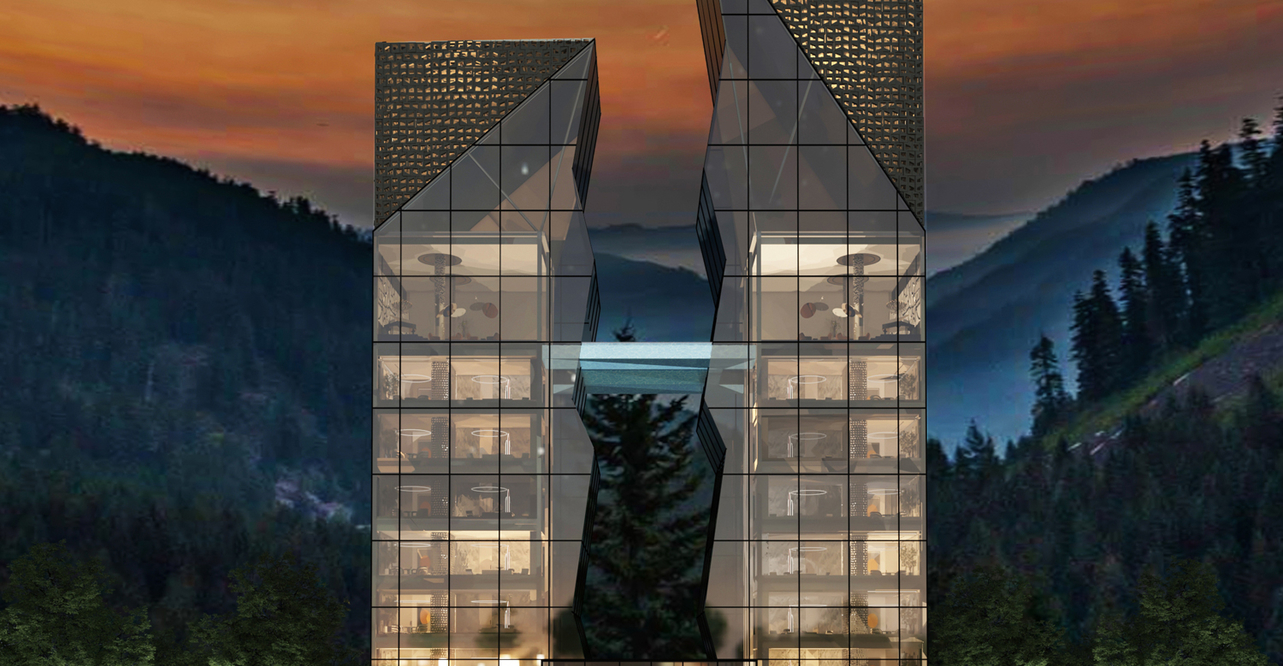 Although nature and eco-therapy is at the centre of the concept, it needed to be seamlessly integrated with experience-enhancing technology. Brand Creative developed an intuitive app that allows guests to tailor their journey from pre-stay to exit.  Guests are able to self-check in upon arrival, use their phone as a room key, control the room's elements and order bespoke room service – all from the app.
Broadway Interiors
This year Broadway founder Chris Barnes has quietly evolved his design portfolio from predominately F&B to a broader base of projects, reconnecting with his office interiors background to showcase his full range of design ideas.

With the lockdown on travel this year, Chris turned his eye to Arabic heritage and tradition, incorporating the local culture, fusing it with a modern twist, using technology and style in a series of projects designed to bring government spaces into the new age.

Offices with a modern twist

The redevelopment of Injazat MBZ Headquarters Office Complex is a 14,086 sqm project, introducing new mezzanine levels and incorporating walkways, collaboration points, floating meeting rooms, as well as an Experience Centre and a
Digital Library.

A commission for InGenius Lab is original, fully embracing Arabic traditions, infusing futuristic technologies and working practices for the younger generation. The 947 sqm space has been tendered and work is due to start in August.

Another office space project – Dubai Commercity incorporates everything clients need from a modern work environment; café, meeting pods, breakout areas and impressive atriums for the wow factor. The new Corporate Headquarters for FEWA teleports the government entity into the modern workplace arena with cultural consideration and quirky fun features.

Chris and his team still had time to develop a superclub and sports bar for Ramee Grand's new hotel in Business Bay. When the hotel opens at the end of 2020, we'll see a restaurant/bar with a stripped back raw theme, uplifted with sports graphics, graffiti and lighting adding colour.
GDS (Gerard Glintmeijer)
What's next in the world of GDS? This year (2020) marks 25 successful and award-winning years in hospitality interior design for Gerard Glintmeijer.

After co-founding Amsterdam based FG stijl in 1995, Glintmeijer went on to establish Dubai-based boutique design studio GLINTMEIJER DESIGN STUDIO (GDS) in 2014. 

Among the studio's most notable projects is the recently opened ANDAZ the Palm Dubai Hotel as well as, the new Vida Dubai Mall Hotel and Residences, which is currently under construction.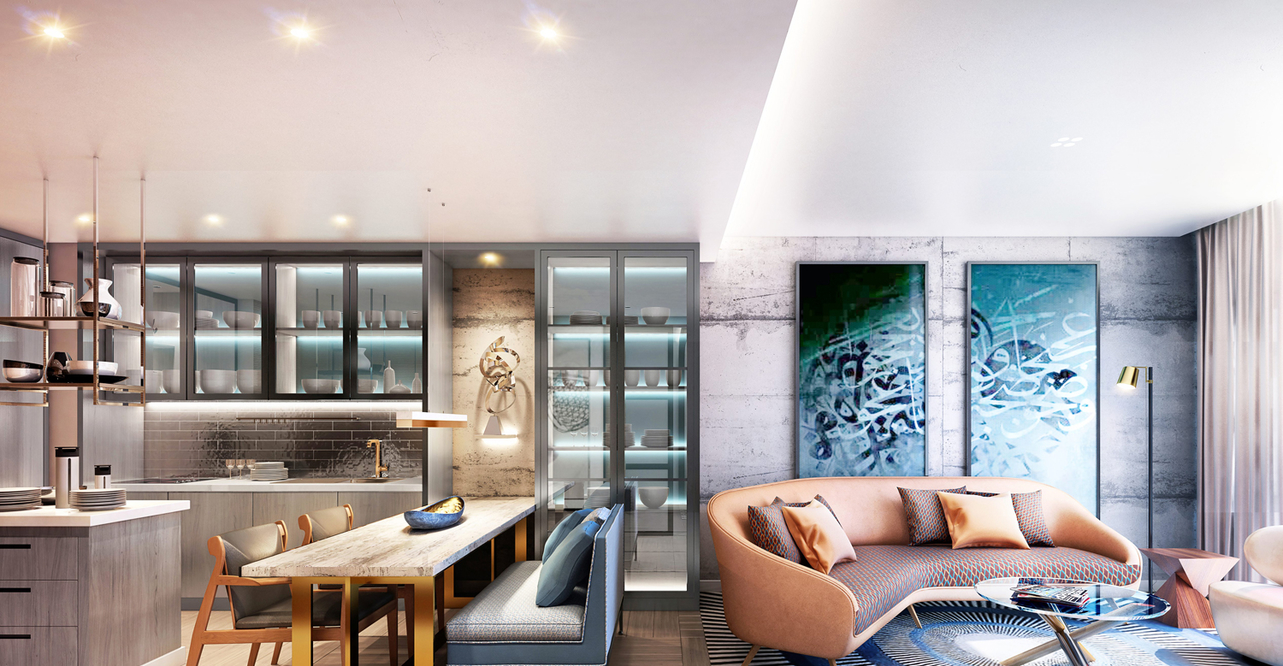 ANDAZ the Palm

Right now the studio is working on the final design for the luxury Bellagio Resort by MGM on the Island, a project by WASL.

GDS was selected to develop the interior design for the destination in its entirety including the hotel, villas, all the F&B outlets, retail, meeting rooms, a multi-use ballroom, as well as a free-standing spa – creating a diverse experience for Dubai when it opens its doors within the next two years.

Despite the uncertainty and challenges the world is facing, this year marks yet another exciting evolution in the world of GDS with the introduction of its own F&B and retail concept – Goodness the Discovery Space set to launch in Bahrain in Q4 2020. 

The concept store will showcase GDS' own collections Design by GDS Goodness – a bespoke line of home accessories.

Glintmeijer is also opening a GDS studio in Bahrain to support the growing pipeline of projects in Bahrain and Saudi Arabia. Here's to another 25 years.
Keane Design
Keane Design works with clients to deliver brand strategy/design and interior design.

With a personal background in brand strategy and design, regional director Helen El Mettouri  is passionate about aligning design with a brand's or concept's DNA to deliver greater purpose and experiences and leads the design studio with this approach.

The company is currently on-site with a range of projects sure to spark interest across the industry.

These include an Italian trattoria and beach bar for Marriott, Palm Jumeirah, where elements layered with more contemporary pieces give an authenticity and freshness to this multi-functional all-day space; a multi F&B destination food hall for Vox Cinemas at Wafi Mall and also a regional office for Nike.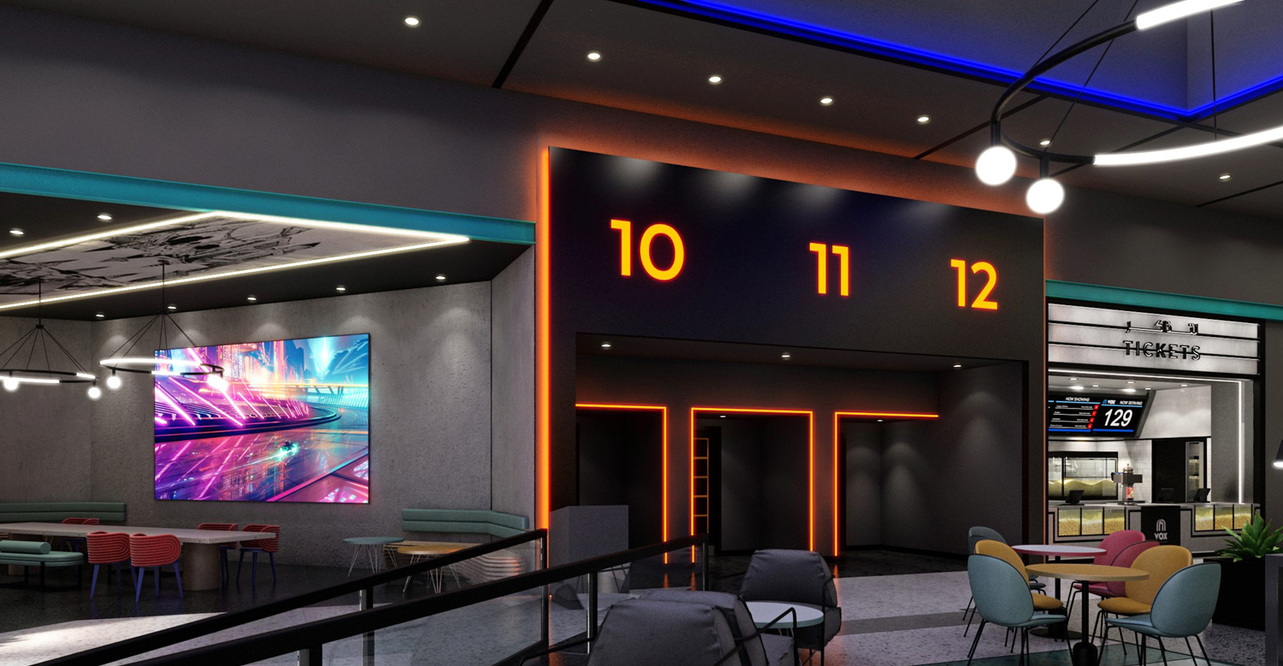 Destination F&B at Vox Cinemas

The latter is a design uplift that aligns the brand's workplace with the latest store design found in The Dubai Mall. The multifunctional space features open place offices, break out areas and showrooms to host new project launches and host key retail accounts.

Currently in design are large format food and dessert halls for Abu Dhabi's Aldar, as well as multiple hotel F&B outlets in multiple countries across the GCC and Africa, as well as in the Philippines.

Plenty to look forward to from this UK-headquartered studio.
Lulie Fisher Design Studio
2020 got off to an energetic start for the team with the opening of Studio Republik in Dubai – a 5,500 square metre immersive community facility.

Founder Lulie Fisher says: "2020 has been a strange and challenging year for everyone and we are of course no different.

Whilst projects have been curtailed, we have been delighted to replace them with projects for prestigious new clients as well as repeat business, bearing testament to the quality of service we provide to our clients."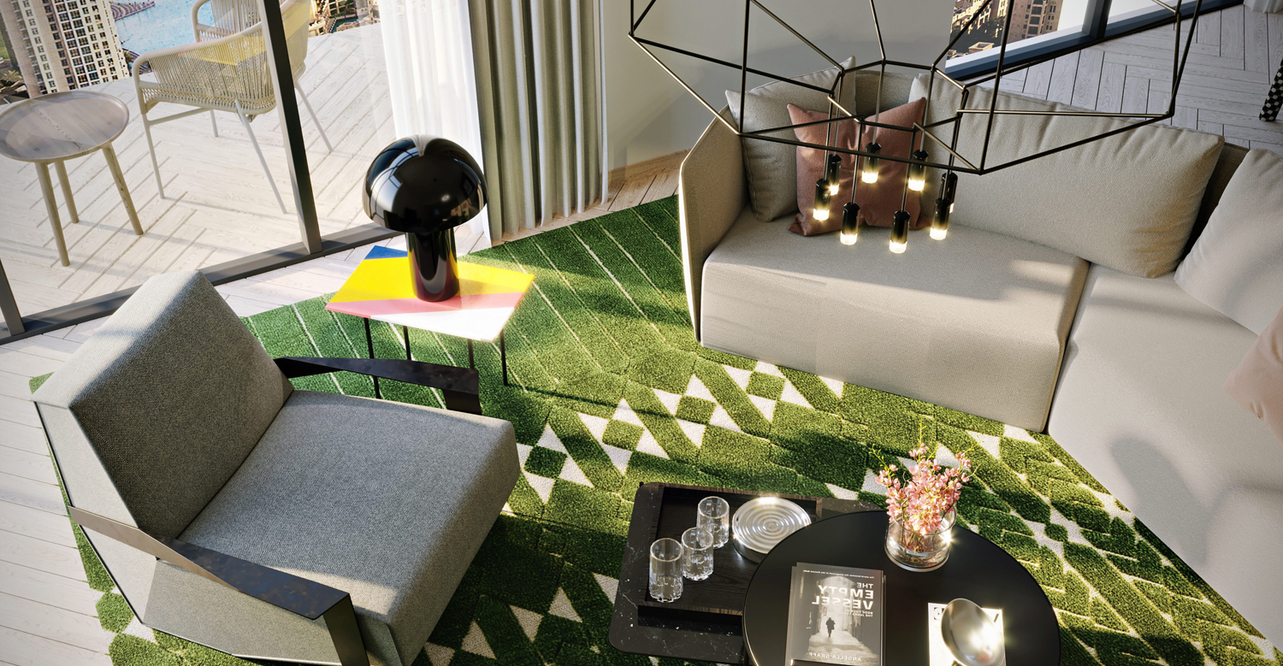 Luxury living by Lulie Fisher

These include Warehouse 411 for the Sheikha Salama Foundation. The second warehouse to be developed in the historic Mina Zayed District of Abu Dhabi, this one will be inhabited by the foundation's planning and admin division.

The company's hospitality portfolio continues to grow, as they were awarded a hotel and residential development buzzing European city's prestigious waterfront location. Interiors there promise to be edgy and heading in an entirely new direction.

Taking it back to a classic Dubai project, the team is also engaged on the refurbishment of the iconic Radisson Blu Hotel at Deira Creek – the first five-star hotel in Dubai, which opened in 1975. The challenge is to sensitively update the hotel's interior whilst preserving its wonderful and unique heritage.

A host of residential projects will take them well into 2021 including Manzil One, an iconic, luxury tower on the Boulevard which will occupy the last remaining site in the prestigious Downtown inner circle. Conceived as New York style loft apartments, the interiors are contemporary and stylish.
Pallavi Dean's ROAR Studio
This innovative project fuses traditional Japanese aesthetic, Emirati craftsmanship and data-driven technology for the design of Takeda's new Dubai HQ.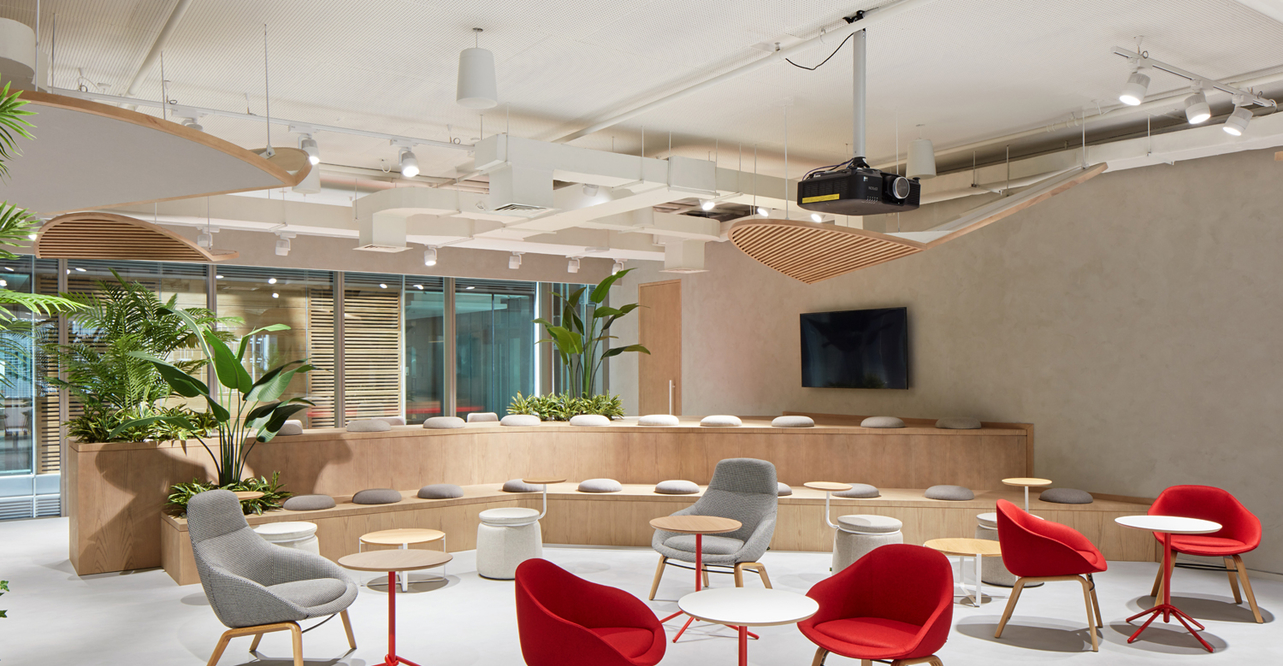 Takeda's Dubai office

Roar design studio has completed the new Middle Eastern headquarters of leading Japanese pharmaceutical company Takeda, located in Dubai's pioneering business district, One Central in the WTC area.

The 23,000 sq ft space blends traditional Japanese aesthetic with modern data-driven efficiency to create a stunning contemporary office.

Roar's founder Pallavi Dean explains: "Takeda wanted us to design an office that rivalled their new HQ in Tokyo, Japan. We felt it was important to draw inspiration from the company's Japanese heritage while also celebrating the local context in order to give the project a sense of place and differentiate it from other Takeda's offices around the world – this is most definitely Takeda in Dubai, not Tokyo."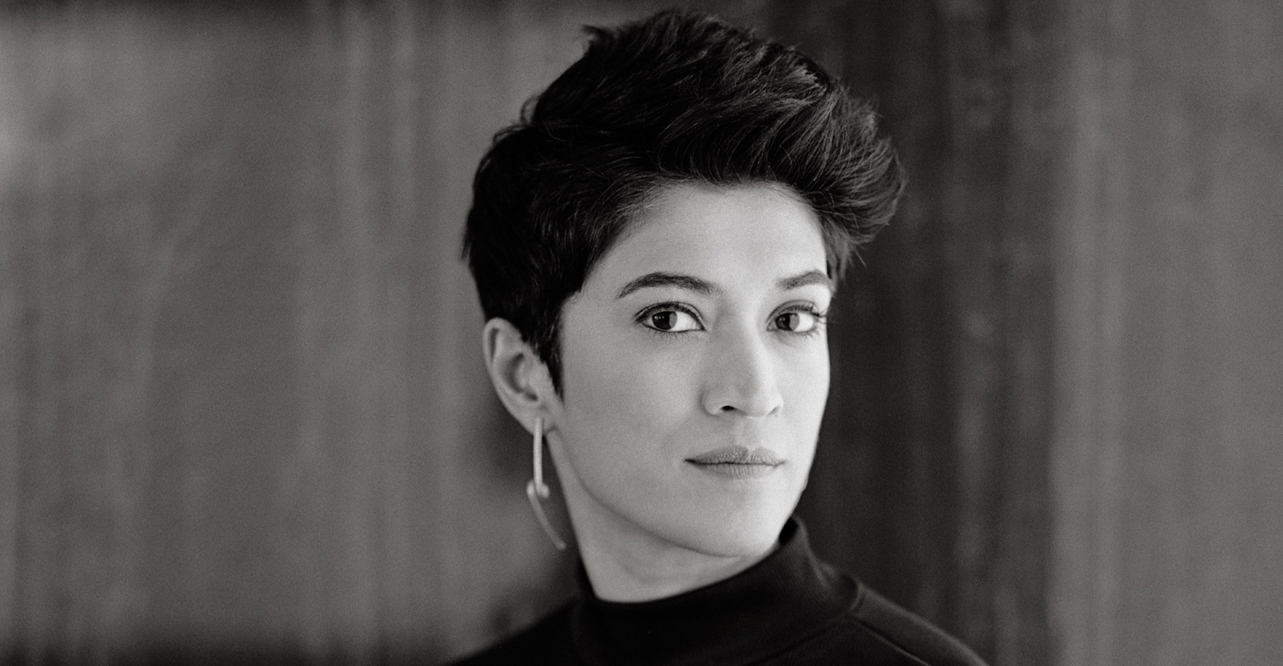 Pallavi Dean

The interior concept evokes key principles of the ancestral Japanese design philosophy highlighting a minimal, restrained architectural language with shoji screen geometry and textured materials. The boardroom echoes the layout of a Japanese tea house while the reception area references the genkan, the traditional entrance of a Japanese home.
Studio EM
Kinetico is a new independent female-only fitness facility in Riyadh, KSA.

The 20,000 square feet centre will be home to a gym, fitness studios, spin studios, wellness and dance studios, as well as a healthy restaurant and café concept with a retail store.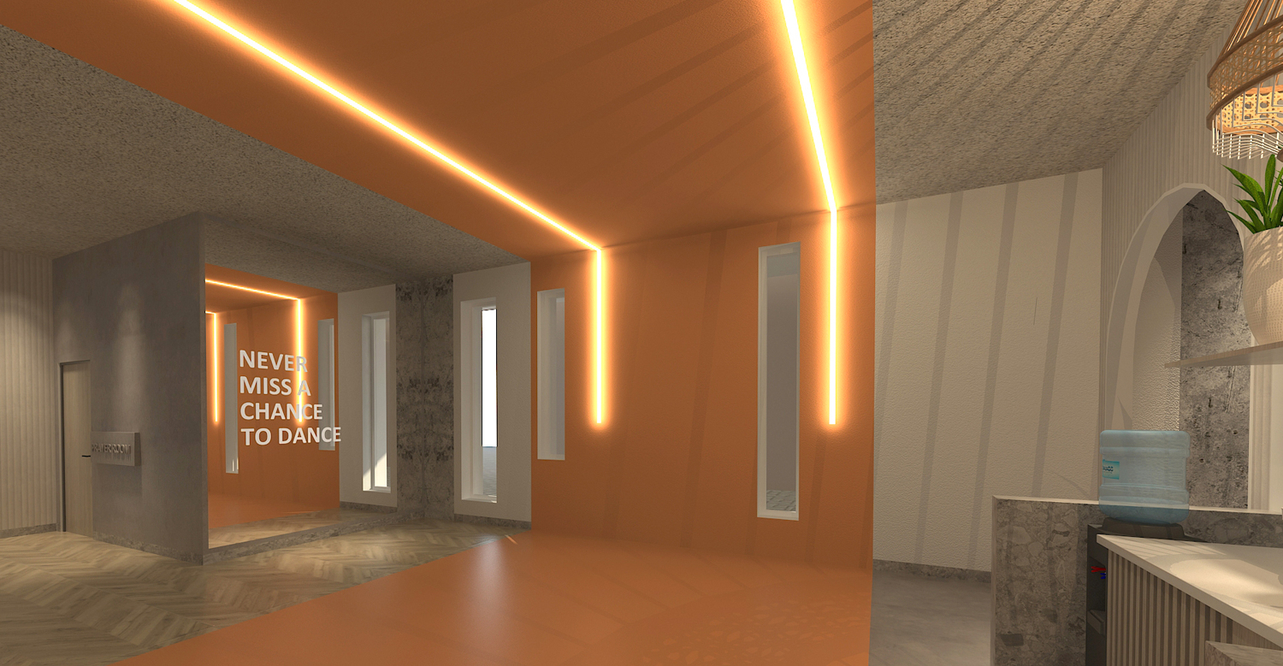 Fitness for fierce females

Studio EM co-founder Emma Stinson, who is also a keen ballet dancer and fitness enthusiast, says this is her "dream project," adding: "As a woman and entrepreneur I've always wanted to create a space that empowers woman, woman of all shapes sizes and backgrounds, a project like this gave me the chance to do that. Secondly as a fitness enthusiast who is inherently shy, I've always been put off by joining and going to large fitness facilities that were designed for both male and females.

"This is a personal thing for me and purely preferential as I often feel the balance is out of whack in these spaces or neutrality can lead to dullness.

"Rightly or wrongly I find that most of these outlets, without meaning to, have an undercurrent of toxic masculinity, so with Kinetico we got to design our dream fitness centre."

She continues: "What I loved most about the client and the design brief, was that yes, we were fighting against a stereotype, but that didn't mean we had to create an airy-fairy girly space or go too far in the other direction. We wanted to create a space that empowers, that balances rough and rugged fitness with a beautiful feminine backdrop that wasn't too girly or stereotypical the other way.

"We wanted this space to speak to fierce females as well as to encourage those on the shy side of the spectrum such as me, to feel at home and comfortable in a space where judgment and preconceptions where left at the door, a space where they can let loose and really get after it."
Superfuturedesign*
2020 and beyond is looking fantastic for Superfuturedesign*

The sister concern of ASZarchitetti, founded by Andrea Sensoli with three partners Cecilia Morosi, Iacopo Mannelli and Andrea Rettori, is currently working on a project in the Al Waseel suburb of Riyadh, Saudi Arabia.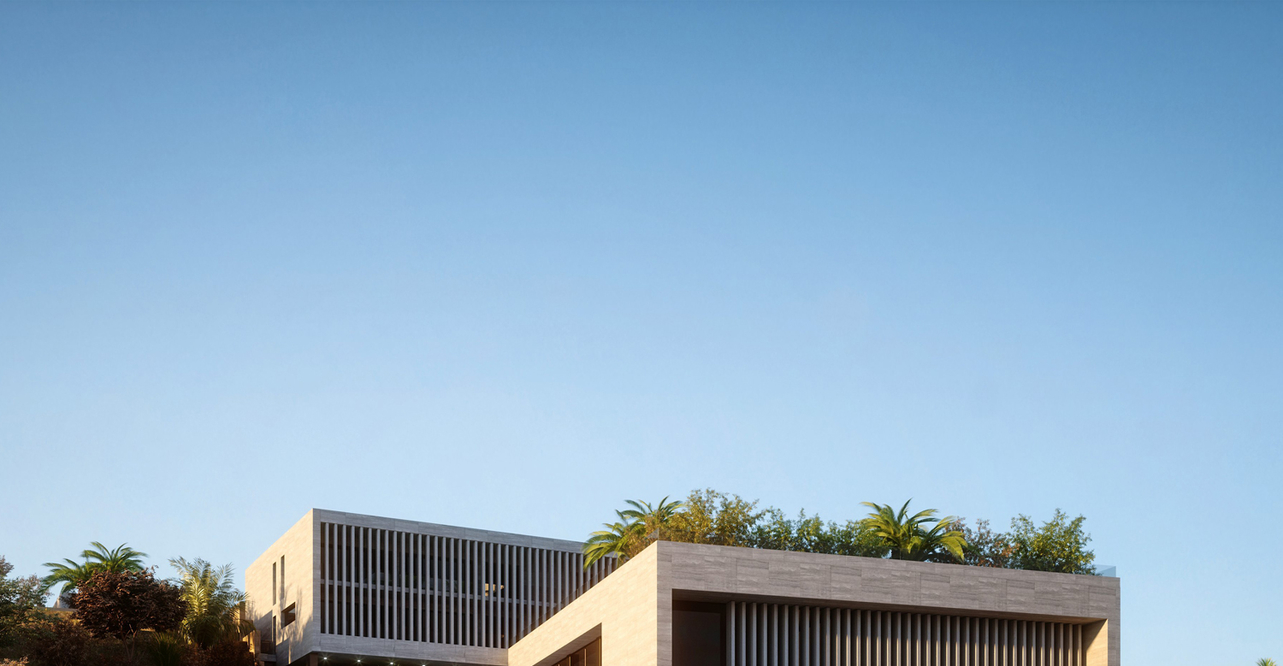 The Al Waseel development

The site in a remote area of the city provides a haven from the busy central area, with a mixed-use of private residential and hospitality development, combining a master private villa, an events hall and chalets units.

Here landscaping is an essential part of the design that connects the various components together and employs sustainability in the mountain desert climate as the primal input.

The main idea behind the concept is the relationship of the various buildings to nature, with emphasis on the strong topography of the sloping terrain.

Where the events hall and private villa are cantilevering out of the ground as dominant white volumes, the four chalets units and other amenities are clad in dark local stone tumbling down the slope.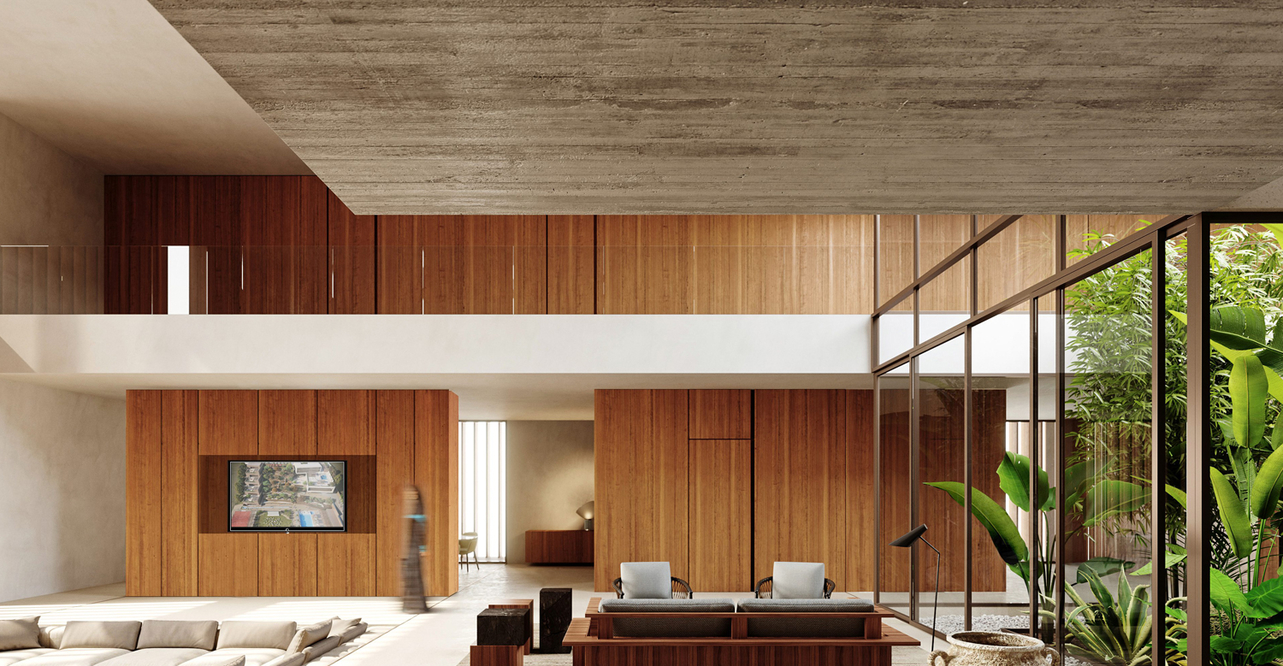 Mixing residential and hospitality

Advanced engineering systems, such as geothermal technology, makes use of the natural topography of the site.

As well as innovative structural engineering design that explored a combination of steel and concrete systems, allowing the simplicity and strength of the architecture to be expressed with efficient structural and construction methods.
Wilson Associates
Located along Egypt's glittering Mediterranean coastline, Al Alamein is a picturesque summer destination in the northern part of the country.

Scheduled to be open by the time you're reading this, the Address Marassi Golf Resort & Spa is the latest addition to the bustling vacation town.


Address Marassi Golf Resort & Spa

The five-star resort features an 18-hole golf course and academy, designed by Peter Harradine, a spa and fitness centre, in addition to 232 guest accommodations and five distinct food and beverage outlets, all brought to life by the team at Wilson Associates' Dubai office.

Inspired by the aesthetic of the hotel's existing architecture, Wilson Associates' design narrative for the forthcoming Address Marassi Golf Resort & Spa is based on the spirit of the Andalusian 'cortijos,' which are traditional family homes passed down from generation to generation.


Wilson Associates' Isabel Pintado

The team of Dubai-based designers brought this mindset to the Address Marassi Golf Resort & Spa with a scheme that marries the traditional and the modern, creating a welcoming, residential-style environment for the hotel's discerning guests through elegant ivory tones, refined furnishings sourced from local artisans and craftsman, and contemporary detailing.

Throughout the construction of the project, the team remained committed to championing the local market, prioritising materials and furniture pieces developed in partnership with Northern Egyptian vendors – which helped to bring the culture of Al Alamein to the hotel's European aesthetic.