Abu Dhabi's Zayed National Museum that Foster + Partners designed is one of the most important projects in the UAE capital's five-year cultural plan.
The under-construction museum on Saadiyat Island is conceived as a monument to the late Sheikh Zayed bin Sultan Al Nahyan, the founding president of the UAE. It will showcase history, culture and the economic transformation of the UAE.
Praise for Zayed National Museum came during an inspection of important cultural developments including Guggenheim Abu Dhabi by HH Lt. General Sheikh Saif bin Zayed Al Nahyan, Deputy Prime Minister and Minister of the Interior.
He was briefed by the Department of Culture and Tourism – Abu Dhabi on the projects underpinning the emirate's five-year cultural strategy, which includes Zayed National Museum.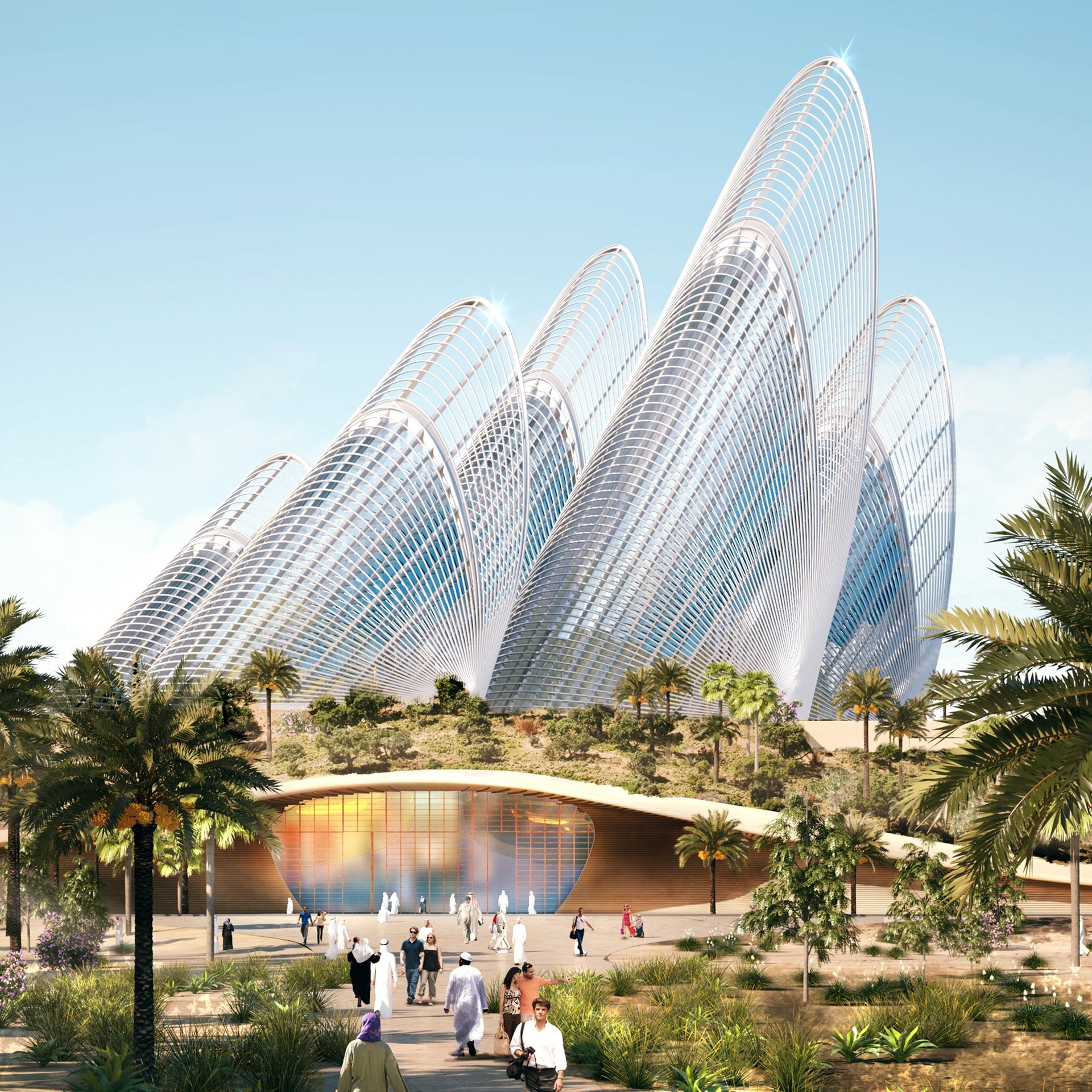 He inspected progress on the Foster + Partners-designed Zayed National Museum, which the UAE's state-run news agency called the "most high-profile project in Abu Dhabi's cultural plan".
Architecturally, the building aims to combine an efficient contemporary form with elements of traditional Arabic design. Its exterior will feature a light steel structure contrasted with a softer interior, anchored by a top-lit central lobby dug into the earth.
Light, shade and the tradition of discreet openings will be played with to illuminate the interior spaces, while the interior concept for the restaurant draws on the opulence and hospitality of a Bedouin tent, Fosters + Partners said.
It is unclear when the museum will be finished, but it will form part of a world-leading array of cultural destinations including Louvre Abu Dhabi and Guggenheim Abu Dhabi.