Swiss Bureau has created an industrial loft aesthetic for Hira Industries' Ras Al Khaimah office – its second with the mechanical, electrical and plumbing (MEP) company – that plays on emotional and rational responses.
Under a design and build contract, Hira Industries' style is a natural evolution from the Hira Walraven Dubai office that Swiss Bureau worked on.
Blue and burnt orange hues tie in the company's core colours, contrasting raw materials such as timber tables and textured concrete walls. Natural materials are juxtaposed with industrial elements like black powder-coated metal frames.
The two-storey office plays on emotion and rationality, with multi-functional environments and flexible workspaces.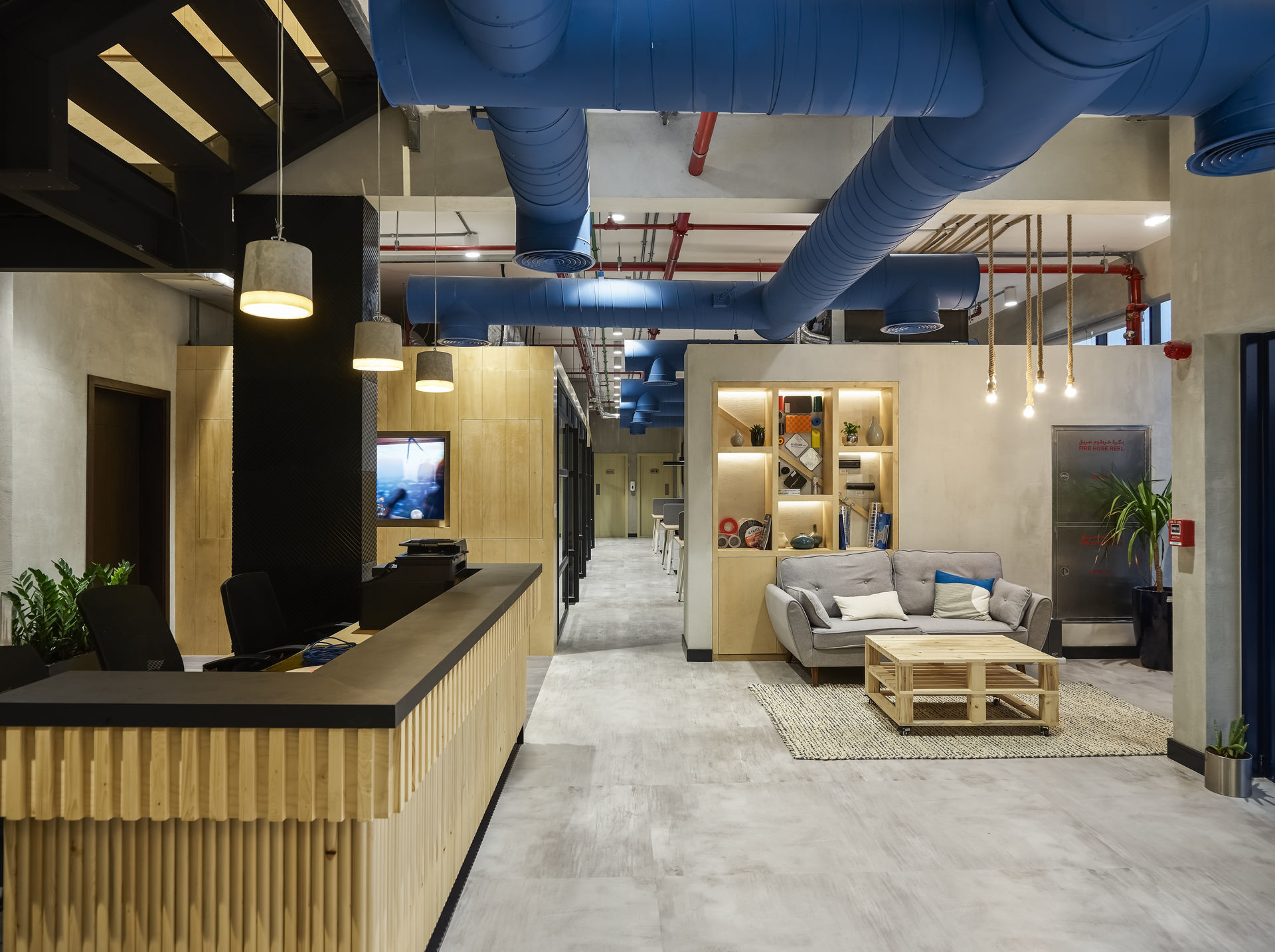 Through this, Swiss Bureau tried to influence a deeper emotional connection to help staff feel a sense of belonging – something the client wanted to achieve.
"The second delivery of a trilogy of projects for Hira Industries is focused on creating the right environment for employees," Joakim de Rham, Swiss Bureau's co-founder and CEO, told Commercial Interior Design.
"It was crucial to design and build an environment that allowed everyone to perform at their best through creatively-stimulating aesthetics."
The company also referenced Hira Industries' MEP capabilities by exposing piping and other heating and ventilation infrastructure. Exposed high ceilings make the office feel more open and free, supporting the client's vision for a space that promotes wellbeing and productivity.