Muscat Insurance Company's new office in Oman used Shaw Contract's colourful collection of carpets for its 1,600m² commercial hub in Al Khuwair.
Shaw Contract's Colour Foundation range was selected by KR Design, the designer for Muscat Insurance Company's office, which provides general and life insurance policies in the sultanate.
The branch was delivered by Shaw Contract's aligned dealer in Oman, Khimji Ramdas.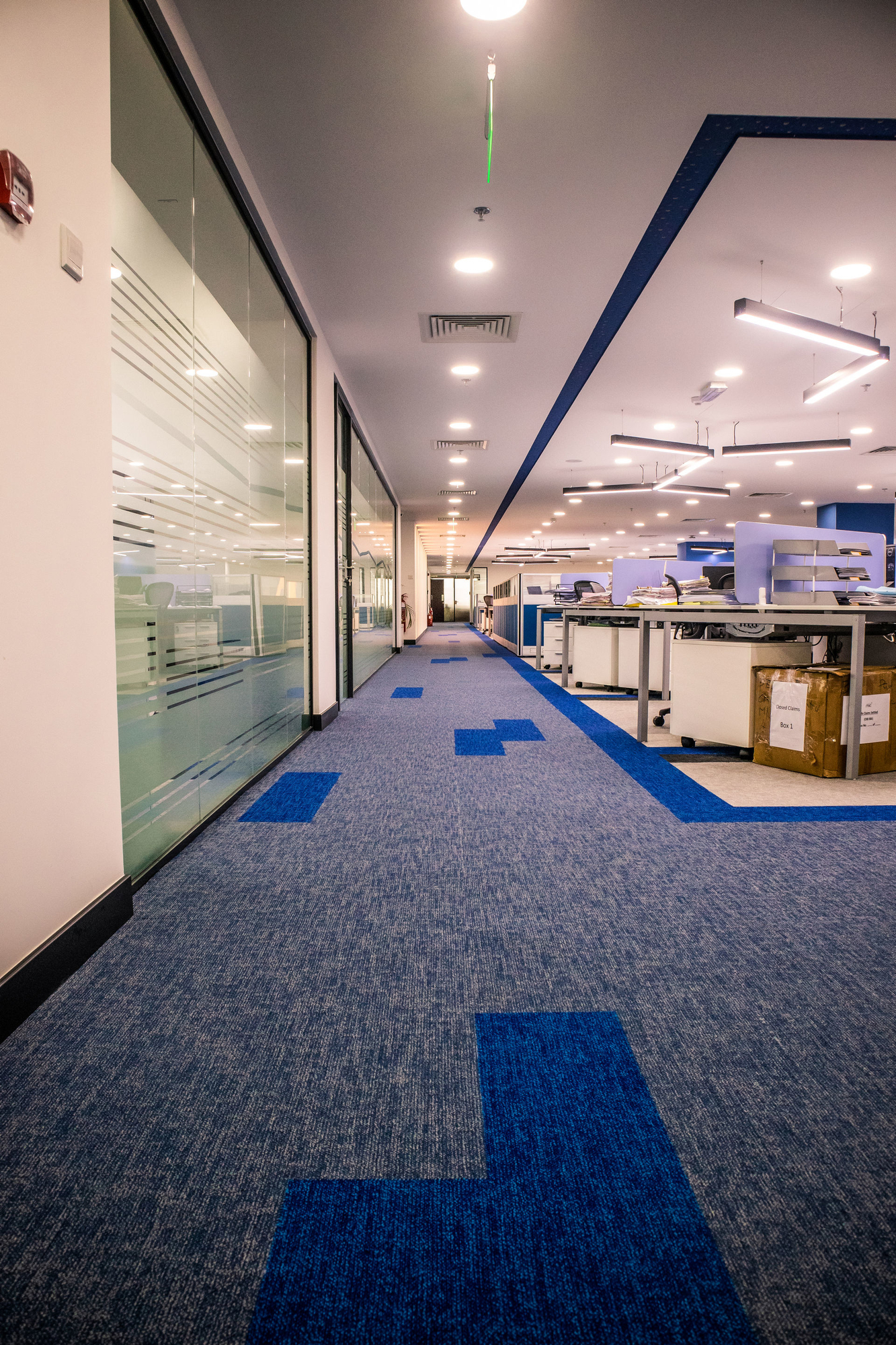 Khimji Ramdas completed the entire interior fit-out, including furniture and flooring, according to Shaw Contract, which opened a showroom in Dubai Design District in May. 
The fit-out firm completed its scope it 90 days – a significant feat on a project with "strict deadlines" and "penalties". The contract was awarded in January 2019 and wrapped up in April.
Shaw's Colour Foundation collection in both squares and rectangles were used in different hues for the corridors and meeting rooms to provide a "refreshed and lively" aesthetic in keeping with the corporate nature of the insurance company.
The 24-colour range of carpets is manufactured in the UK for markets including the Middle East and is available in both square and rectangular-shaped carpet tiles.