Designed for a young and affluent family, Jonathan Ashmore-led Anarchitect has seamlessly blended interior and exterior design for the award-winning Dubai Hills villa.
The 3,000m² property in Dubai's high-end residential neighbourhood is refined and elegant, with a natural material palette and consistent detailing.
It won Interior Design of the Year: Residential at the Commercial Interior Design Awards 2019 and Anarchitect can now speak about the stunning project.
''Throughout the design process, we constantly visualised how different members of the family would use each and every space within the new home," said Ashmore, Anarchitect's founder.
"The most inspiring opportunity lied within the challenge to connect and frame views across the home from all corners of each floor to encourage healthy interaction and therefore strengthen the sense of 'family and security' which we felt was important particularly for the client's young children," he added.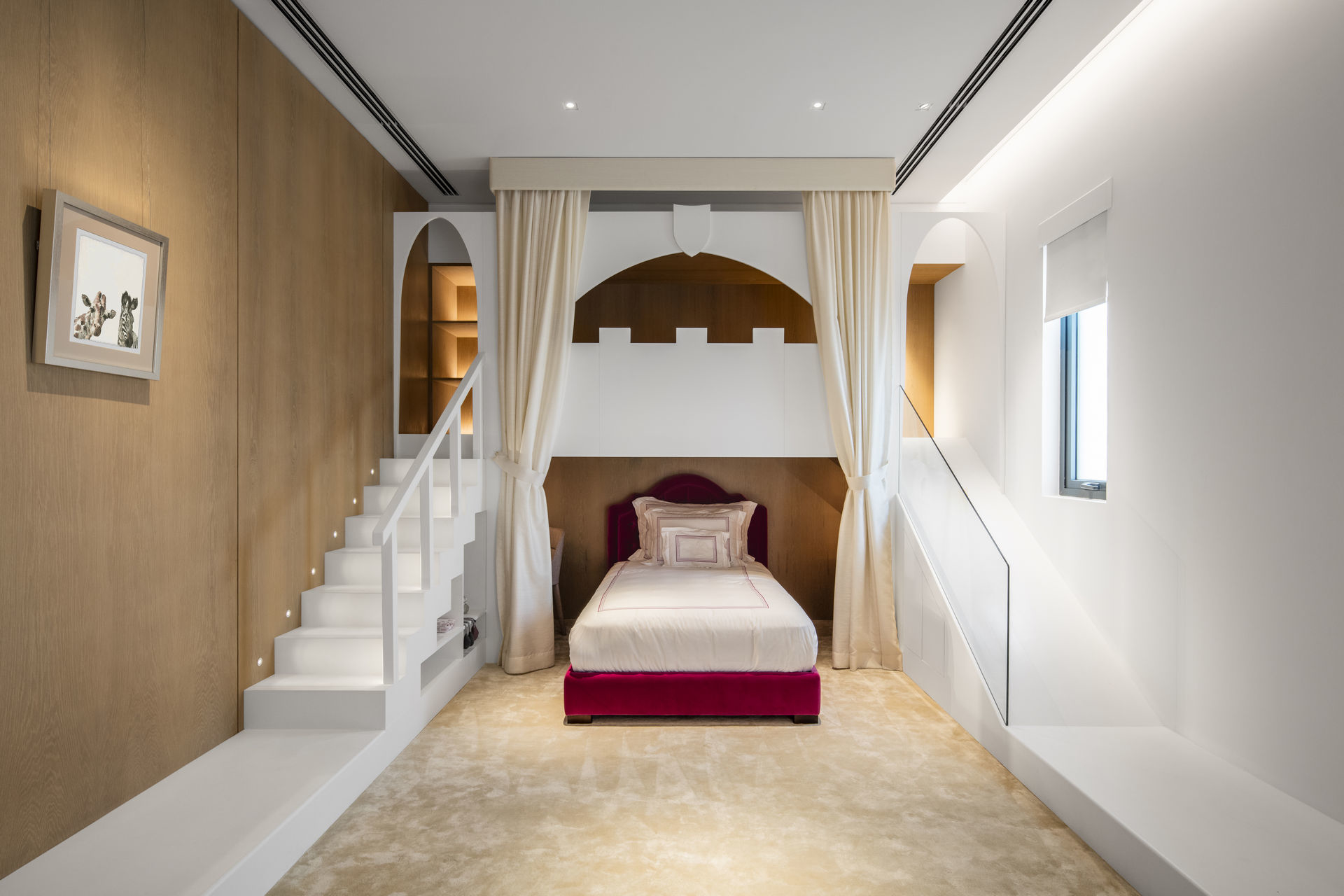 Whether it is the bespoke children's bedrooms with slides and secret hiding spots, the statement three-storey staircase, car collection, masculine gym or Alcantara-clad cinema room, the project stays true to its brief.
Dubai- and London-based Anarchitect understood the requirements of its client, creating a home with spaces for each family member to enjoy by themselves and together.
Satin-finished natural stone reflect light inside and creates a calm and soft environment that contrasts the busy city outside. 
The towering entrance gallery features a skylight that helps to flood light into the home.
To the left of the gallery is an open-air courtyard with a 6m-tall olive tree reminiscent of southern Europe.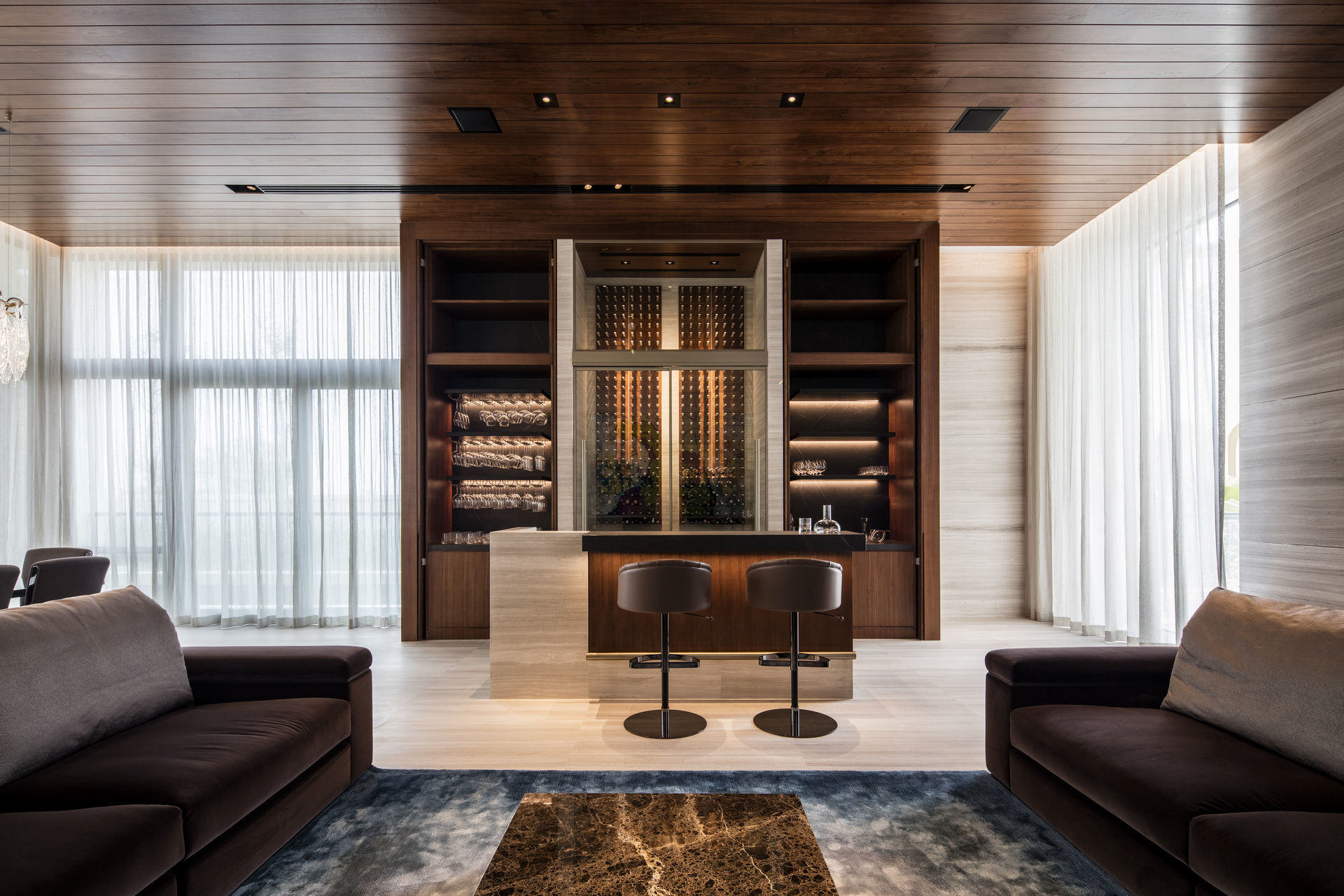 Private offices, a library, kitchen, dining area and open living space can also be found on this floor.
Pocket-sliding walnut doors open up to a formal entertainment area, with a grape cabinet and walnut timber ceiling. This marks a change in ambiance from the rest of the villa, denoting a space exclusively for the grown-ups.
The floor below features a car collection, gym, spa and salon.
The project was completed in the second quarter of 2019 and Anarchitect worked alongside Urban Landscapes and BW Interiors among others on the lauded home.