Swiss Bureau has designed Liechtensteinische Landesbank's (LLB) new office in Dubai International Financial Centre, bringing contemporary style and natural materials to the fore.
Liechtenstein-based bank LLB entered Abu Dhabi in 2005 and expanded to Dubai in 2008. Swiss Bureau was subsequently asked to design the commercial office in Burj Daman Tower, which it completed recently.
The warm office is complemented by soft timbers, juxtaposed with transparent glass partitions that allow natural light to bounce from one room to another.
Swiss Bureau opted for a natural and earthy colour palette of green, brown and beige. LLB's moss green company colour is used strategically throughout and can be seen in the pantry's colour-blocked wall.
This wall has the words 'excellence', 'integrity', 'innovation', and 'respect' emblazoned across it.
Spaces are mixed between a large open-plan working area and smaller executive offices with floor-to-ceiling windows.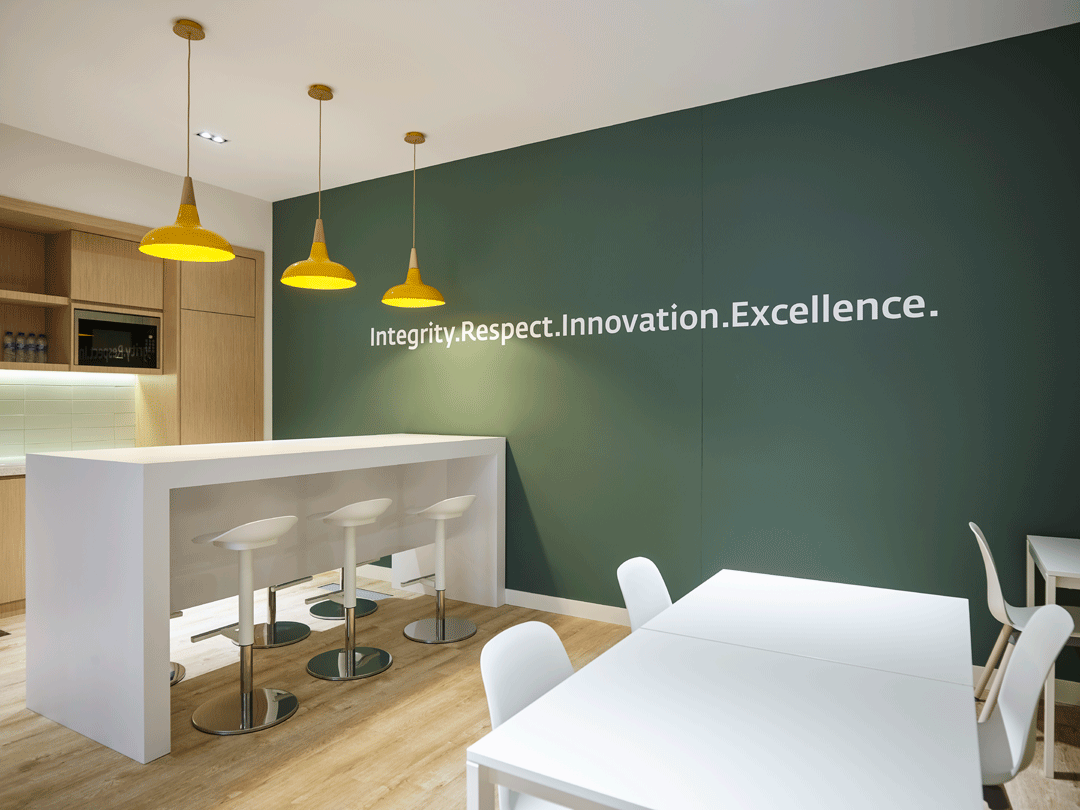 Swiss Bureau's CEO and co-founder, Joakim de Rham, told Commercial Interior Design he wanted to create a clean and simple style for the bank that has existed since 1861.
"When proposing our concept for Liechtensteinische Landesbank, simplicity was placed at the forefront," he said. "We were determined to deliver a beautifully simple aesthetic that left a strong visual impact for all its users and clients."