Marco Pierre White has lauded boutique firm Studio EM after it designed the celebrity chef's new restaurant in Abu Dhabi.
Dubai-based Studio EM designed Marco's New York Italian – the first outside of the UK – with head of F&B design, Nicola Fahy, leading the project.
Located in Fairmont Bab Al Bahr, White told Commercial Interior Design he "loved" how Studio EM delivered his vision for the venue – a proof of concept that will see the restaurant rolled out globally.
"Everyone involved in our first international New York Italian spent a lot of time reading the market and finding a restaurant design that fits very well inside a five-star hotel, whilst creating the feel of an independent standalone restaurant and bar operation. I just love it," he said.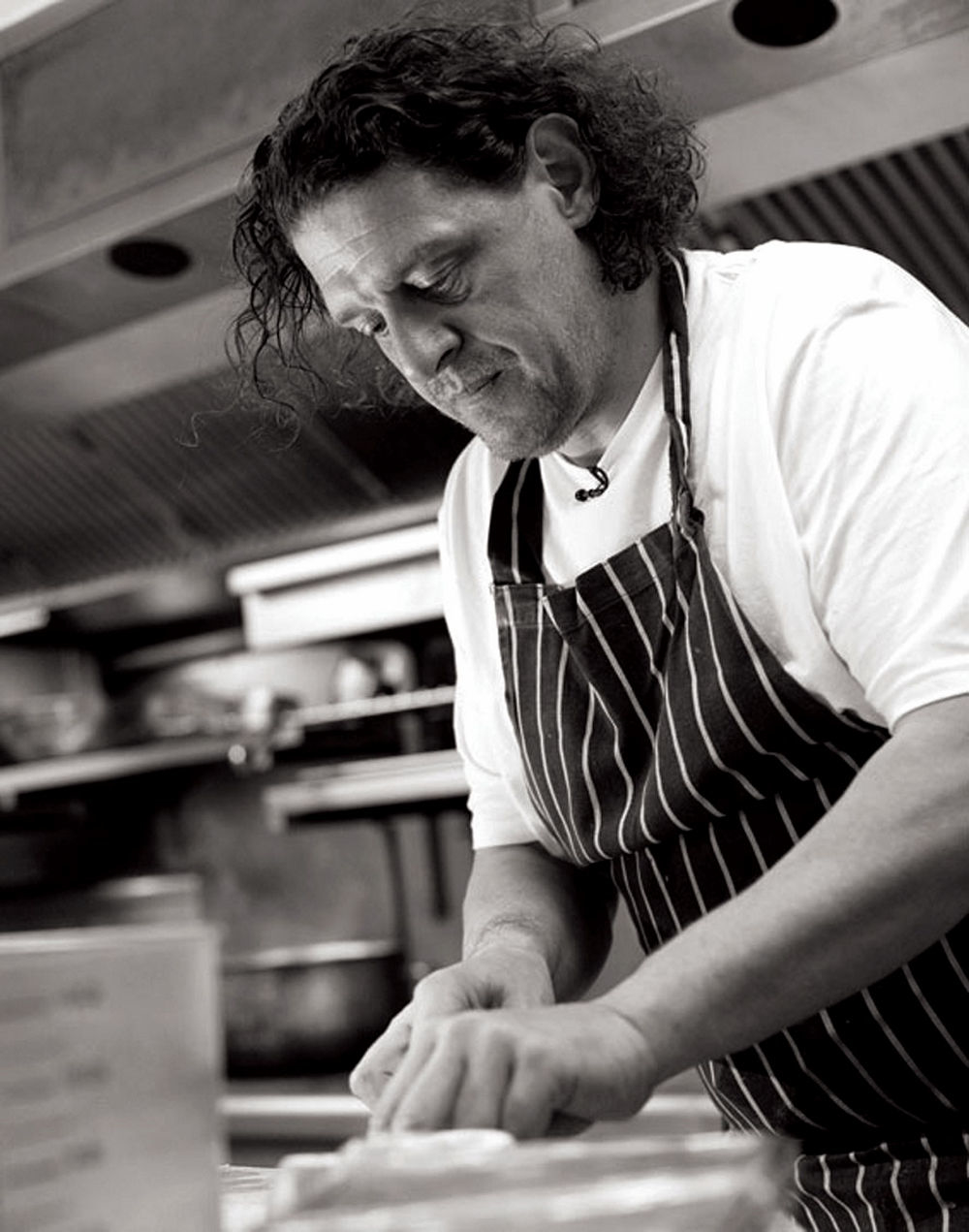 Marco's New York Italian in the UK is more casual in style than its sister restaurant in Abu Dhabi. This meant creating a design that remained true to its laid-back roots yet worked within a luxury five-star setting was a tricky balance to strike, Fahy said.
She was inspired by elements of 1920s New York interior design and brought this style to the restaurant and fused it with fun, modern touches.
Black and white photographs of Marco adorn the walls, while different types of marble and walnut wood tables add to sense of sophistication. This is only enhanced by green velvet seating, yellow bar stools, biophilic walls.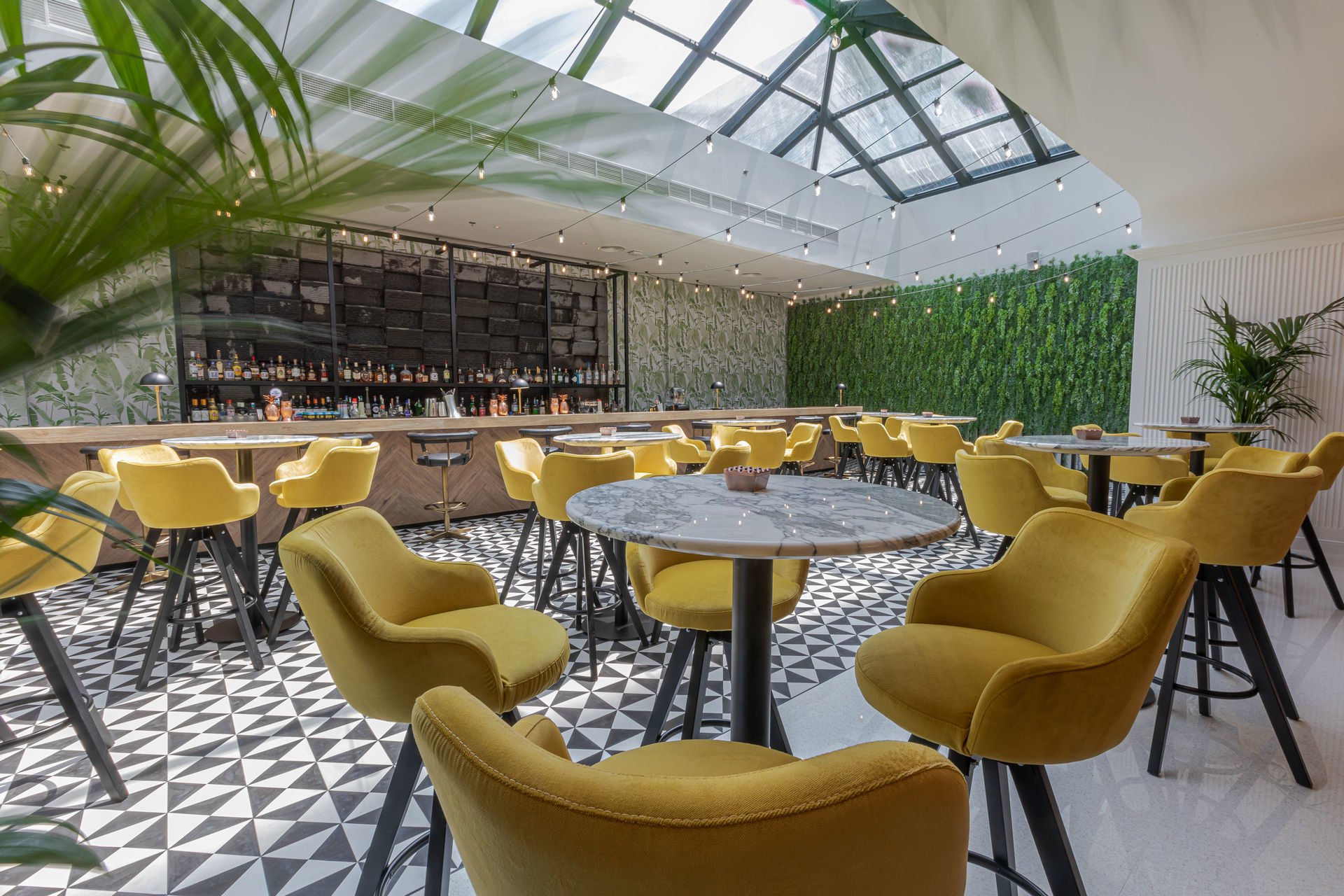 Many of the lights are custom-made and Fahy she she used lighting to inject  "fun" into the project by adding a strip light on a dimmer switch that can create different ambient zones.
Her favourite design element, though, is the impressive entrance. 
"I love the shopfront of the restaurant," she said. "Seeing all the lights beaming through the windows looks fantastic and I'm so happy that we got to do this project — and that Marco said he loved it."