Brand Creative has designed home-grown tobacco firm Scorpion's retail space in Dubai's Box Park, drawing inspiration from classic Al Pacino movies and the UAE's rich culture of storytelling.
The space has a custom-designed ceiling feature that takes cues from a scorpion's pincers and exoskeleton.
The single-storey outlet has a bold and monochromatic colour palette with a smoke ring-inspired lighting installation made from suspended LED lights that provide a nod to Al Pacino's infamous Scarface.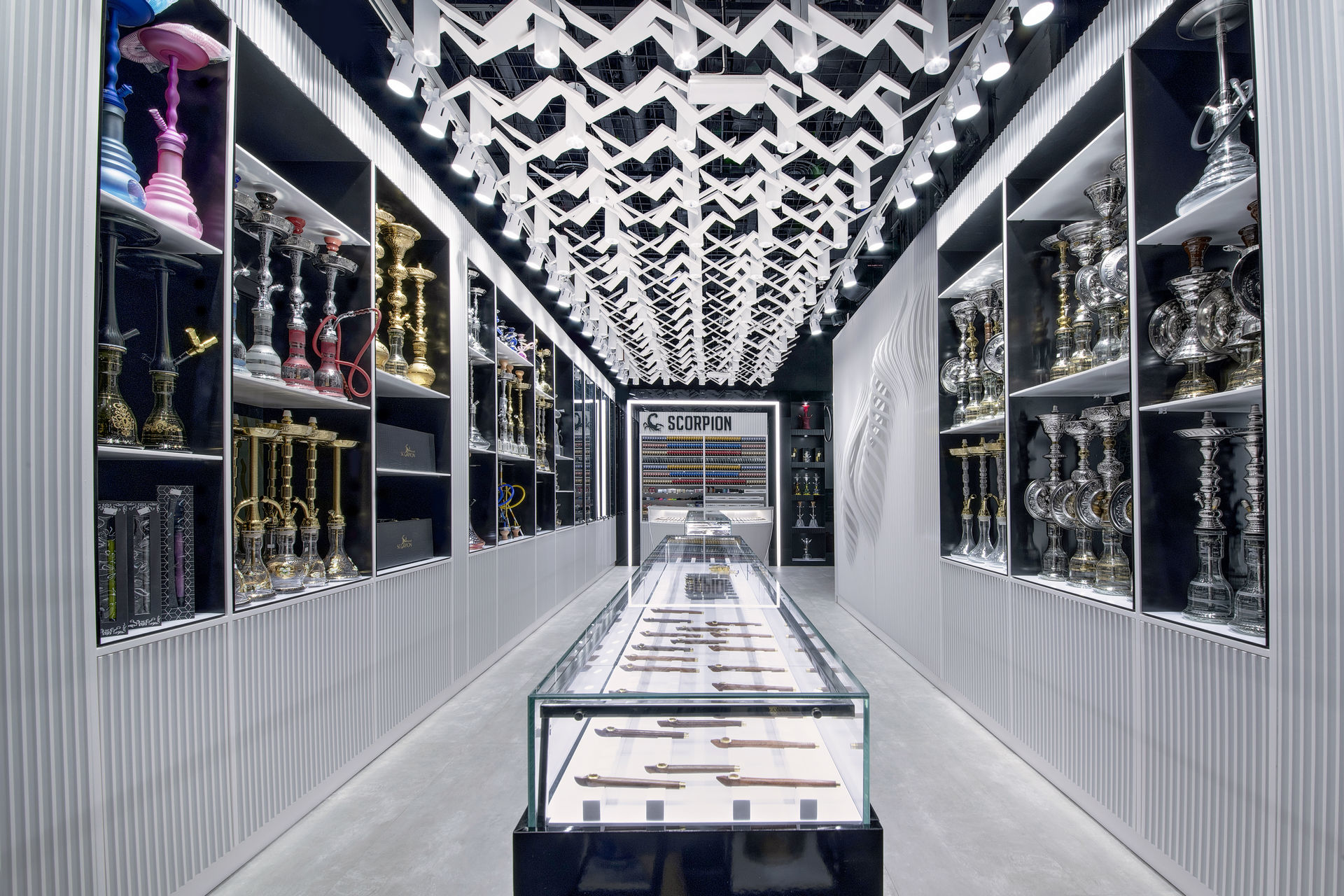 Brand Creative enhanced the edgy and industrial aesthetic with bold, detailed textures, such as routed wood display cabinets and walls and a cork-clad darts wall.
The locally-sourced porcelain tile flooring features a cement base with a subtle swirling motif.
Shishas sold by Scorpion range from traditional medwakh pipes through to ultra-modern jewel-adorned hookahs. Illuminated glass shelves were designed by Brand Creative to highlight the extensive pipe collection.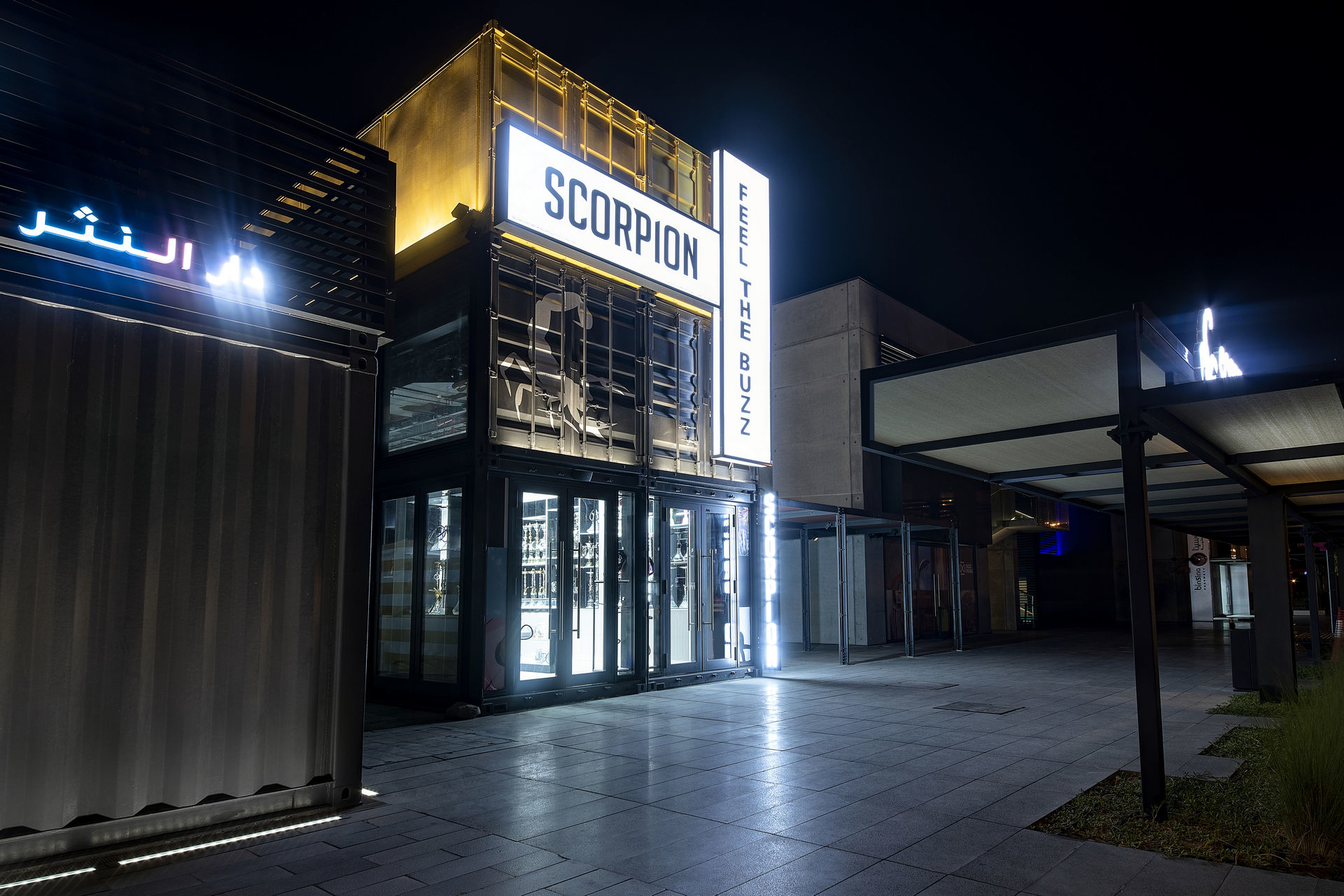 In addition to retail, Scorpion has a laid-back hangout space with a complimentary coffee bar, PlayStation counsel and comfy lounge seating where shoppers can sample the products.
Brand Creative said the space has helped to reinvigorate the shisha retail experience. 
"The design has enabled the brand to make a bold entry into the retail market and transform the perception of an otherwise boring product into one of experience and personal storytelling," the Dubai-based boutique practice said.