Bishop Design has turned a former villa on Jumeriah Beach Road, Dubai, into an adventurous Emirati-run restaurant called Falla. 
The tongue-in-cheek eatery has been described as an "instagrammable paradise" by Bishop Design.
It has a fresh, dynamic and urban style that complements the "witty" and "humorous" nature of the client, which, along with operating the restaurant, is the brains behind Emirati cartoon series Freej.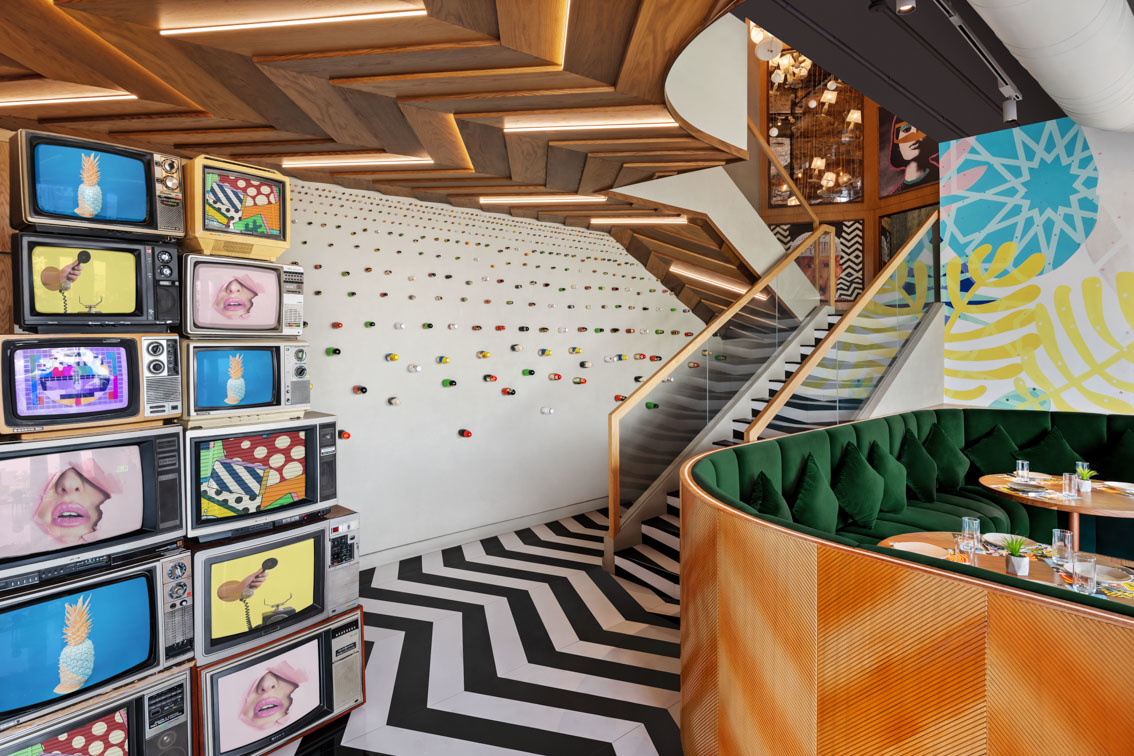 The client's playfulness is reflected in a stack of TVs along that hides the kitchen. Dozens of Russian Matryoshka dolls pegged to a wall  continues Falla's fun-loving theme.
Contrasting colours and textures converge across the floor, with zigzag patterns creating dynamic lines that are mirrored by wooden ceiling tiles.
Loose tables, transparent chairs and banquette-style seating areas have been picked, and this radical combination hints to the "avant-garde soul" of the client.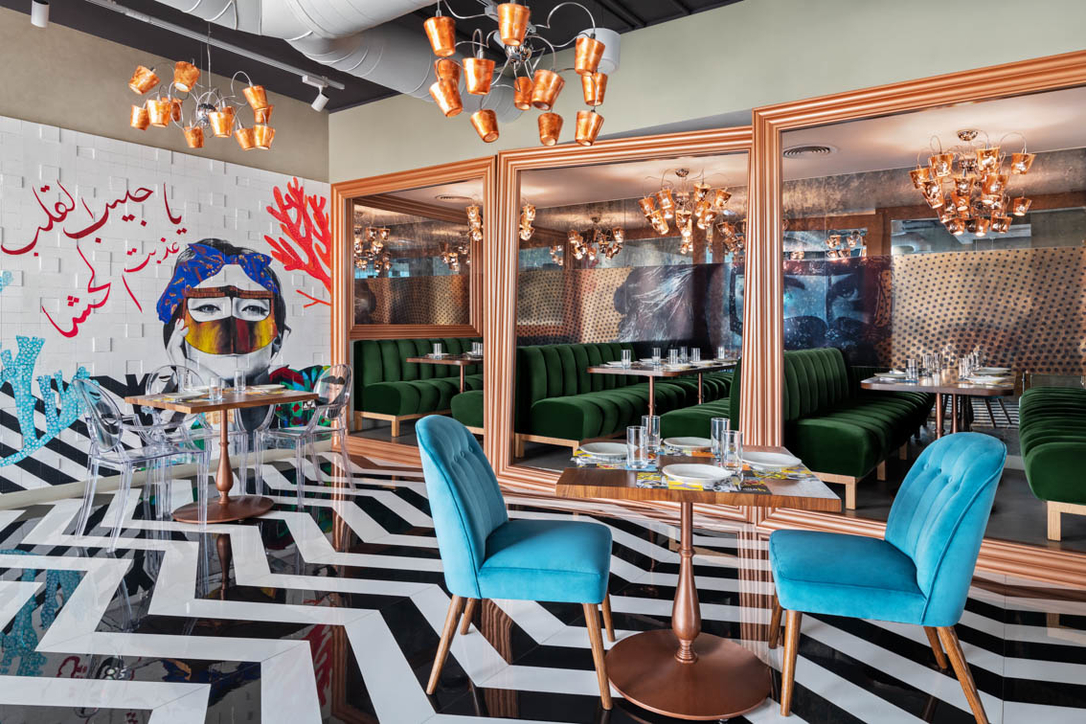 Fella has two floors of dining area and an al fresco terrace on the second level, complete with wooden decking.
As the site was formerly a villa, spatial planning posed a problem. To maximise the area,  "intense stripping back" of the building's interior and exterior was carried out.
The final result is a restaurant that is fun, ambitious, tongue-in-cheek and absolutely unexpected.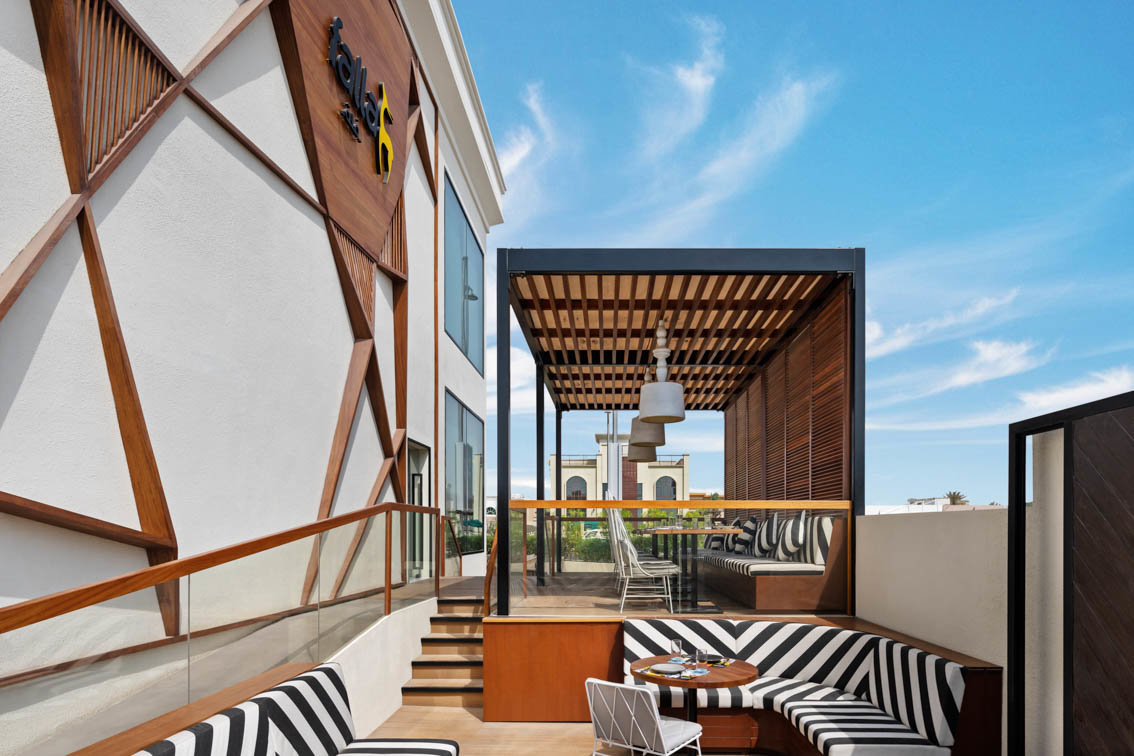 "The space also perfectly reflects the client in their constant motivation to reinvent themselves, realised through utterly innovative fabrics, furniture and styling," the practice said.
Esam Al Obthani, general manager of Falla Group hailed Bishop Design's "creativity and knowledge" that allowed the company to create a vibrant and playful restaurant for everyone to enjoy.