An outrageous hotel suite designed by pop star Katy Perry's stylist, Johnny Wujek, boasting a half-minimalist half-maximalist interior has opened at The Curtain in London.
Bookings website Hotels.com unveiled what it claimed to be the world's first half-minimalist half-maximalist hotel suite.
One half of the 'So Extra So Chic' suite in the five-star Shoreditch hotel has a minimalist aesthetic created by model and influencer Kaitlyn Ham. It takes cues from mid-century design, with a light and warm atmosphere reminiscent of the pure and simple Scandi-chic style.
The Johnny Wujek-designed side, however, is the polar opposite. Gold ornaments, monkey lamps and a luminescent mini bar contrast sharply with the Scandi-chic aesthetic. Wujek takes this one step further with clashing prints and layered colourful rugs that collide with the clean lines and monochromatic colours on the other side. 
Hotels.com unveiled the individualistic suite to capitalise on research suggesting millennials are twice as likely to want to be perceived as unique when compared to their parents. 
With minimalism and maximalism at opposite ends of the style spectrum, the company view is that a hotel room with contrasting design styles will be of interest to some younger travellers.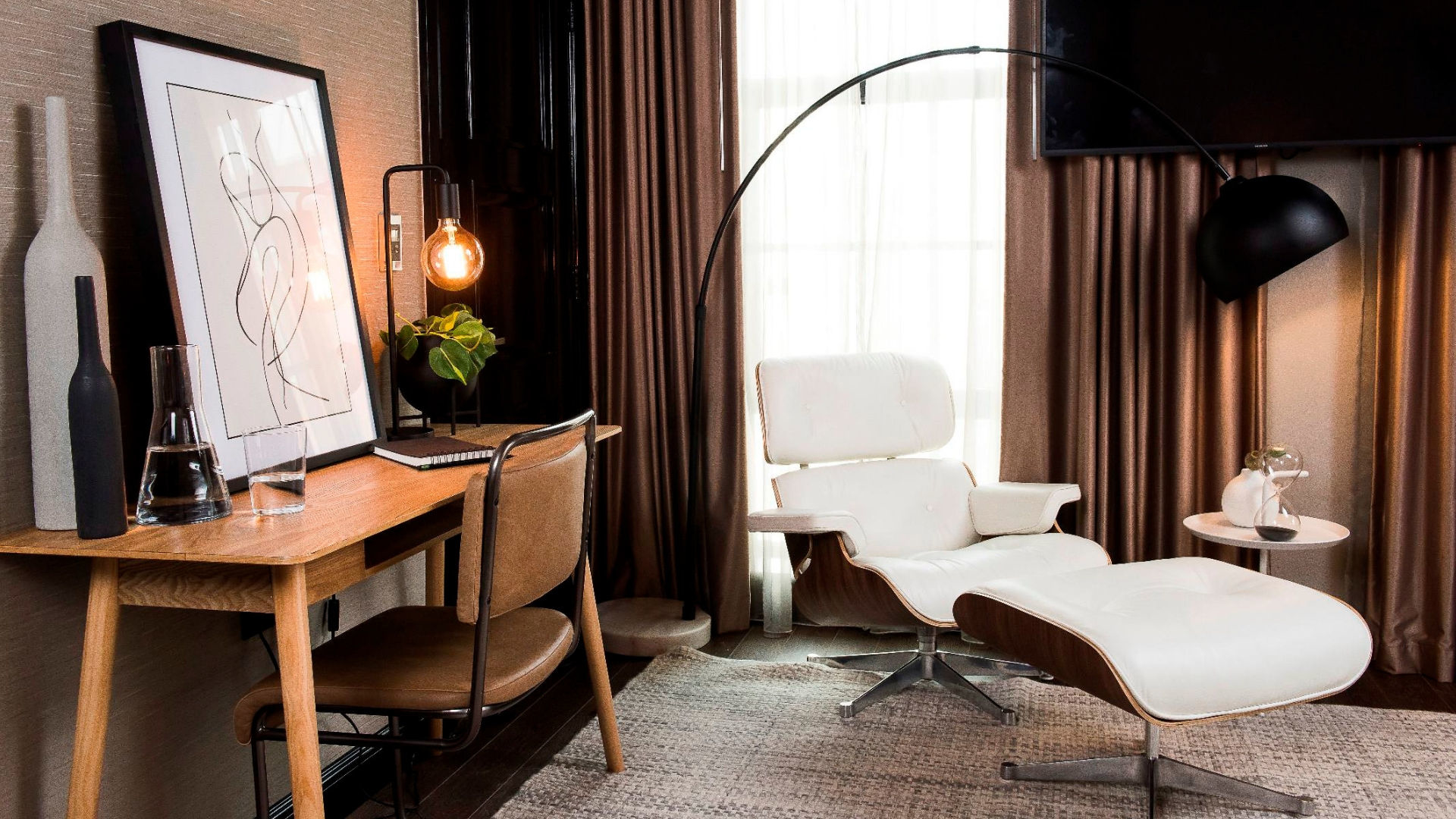 Liz Oakman, senior director and general manager at Hotels.com, said she hoped the room would allow travellers to experience different styles in a unique setting.
"No matter if it's shades of grey or an explosion of patterns, we love that people want to stand out with their unique style even when they travel," she said.
"We're all about trying new things, so with the So Extra So Chic suite, style-loving travellers out there can experience both ends of the minimal, maximal spectrum. Now all that's left is picking which side of the bed you're on."