British carmaker Aston Martin has revealed a design concept for car enthusiasts that allows people to build a bespoke supercar garage resembling something out of a James Bond villain's lair.
The company launched two garage personalisation services – Aston Martin Automotive Galleries and Lairs – this month. They will allow customers to work with the company's design team and renowned architects to create unbelievable ways of storing and showing off luxury cars.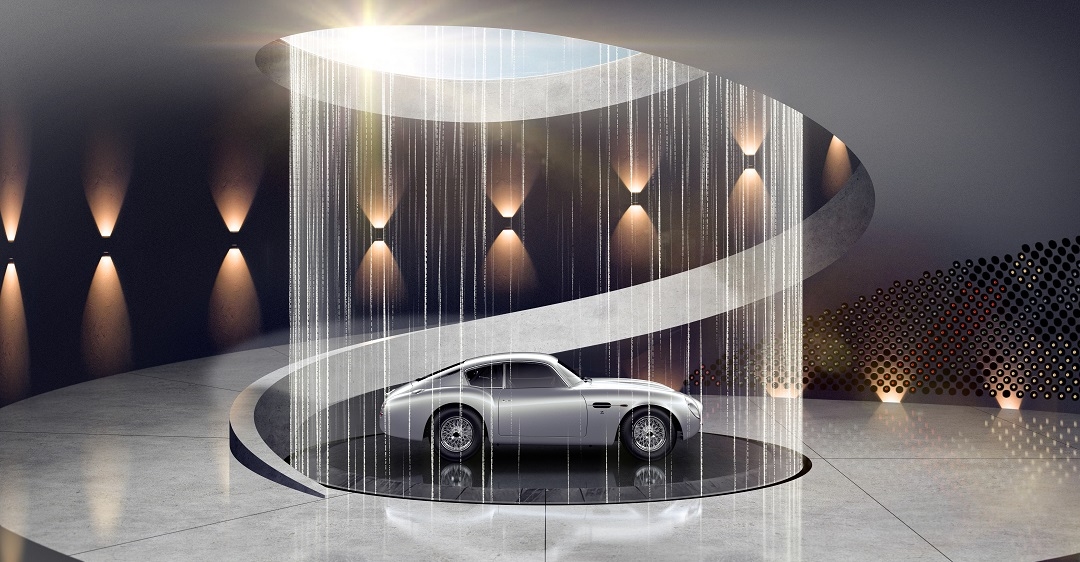 Interested parties will be able to work with the team of Aston Martin's chief creative officer, Marek Reichman. Together, they will create stunning architectural designs for bespoke ways to store luxury cars.

The team has already produced interior designs for the 66-storey Aston Martin Residences in Miami and collaborated on the design of the House of Aston Martin Aoyama in Tokyo.
"Imagine a home or luxury retreat built around your car," said Reichman. "Picture creating the ultimate space to showcase your own automotive works of art. This is now achievable with this new offering.
"For the car enthusiast, the garage is as important as the rest of the house and a bespoke auto gallery designed by Aston Martin that either focuses on showing off the car or is part of a larger, integrated entertainment space with simulators and such like, takes Aston Martin ownership to the next level."