A fit-out is under way for The Opus in Dubai, a mixed-use building designed by the late Zaha Hadid that's made of two conjoined towers with a central voluminous void.
The building, which resembles an ice cube melting from the inside out, will feature a hotel from contemporary Spanish brand Melia Group of Hotels.
Hotel interior fit-outs for the ME Dubai hotel are reportedly ongoing and are set to be completed next year.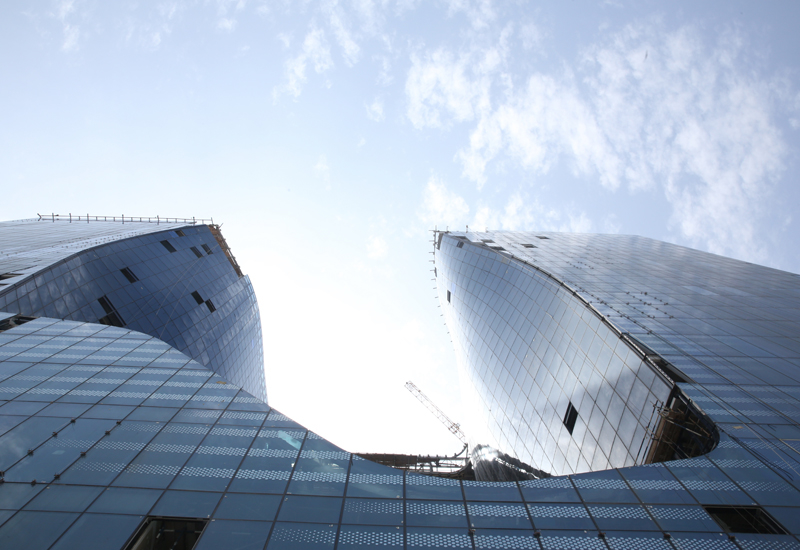 In 2017, Bishop Design unveiled plans for a dining space in the ME Dubai hotel.
And in May this year, luxury real estate developer Omniyat, which is building The Opus, secured financing of $40.8m (AED150m) from Mashreq Bank for the fit-out of ME Dubai.