After capturing Dubai's imagination with Oli Oli, UAE studio Sneha Divias Atelier has completed another children-focused creative space: White & the Bear.
The urbane restaurant-retail concept in Jumeirah is designed almost exclusively for children and opened earlier this year.
White & the Bear is a playful space with a minimalist design full of textures, neutral colours, honesty and warmth.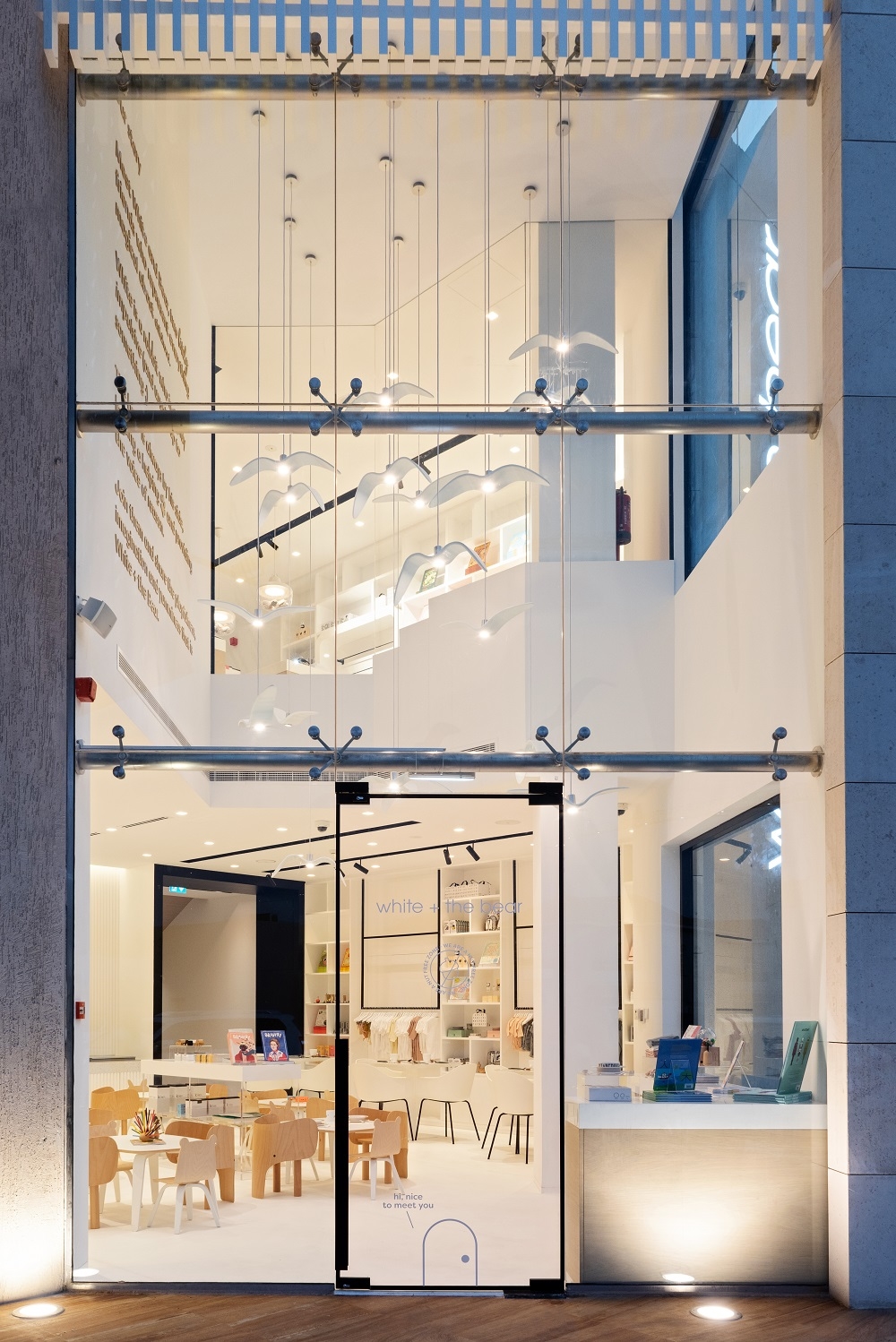 Entrepreneurial owner, Hana Al Mula, asked Sneha Divias Atelier to design it, after the boutique practice's highly-praised work on interactive children's museum Oli Oli.
Led by award-winning interior designer Sneha Divias – one of nine judges for the CID Awards 2019 – the studio has created a space that uses a soft palette rather than bright colours to create a sensory experience for children.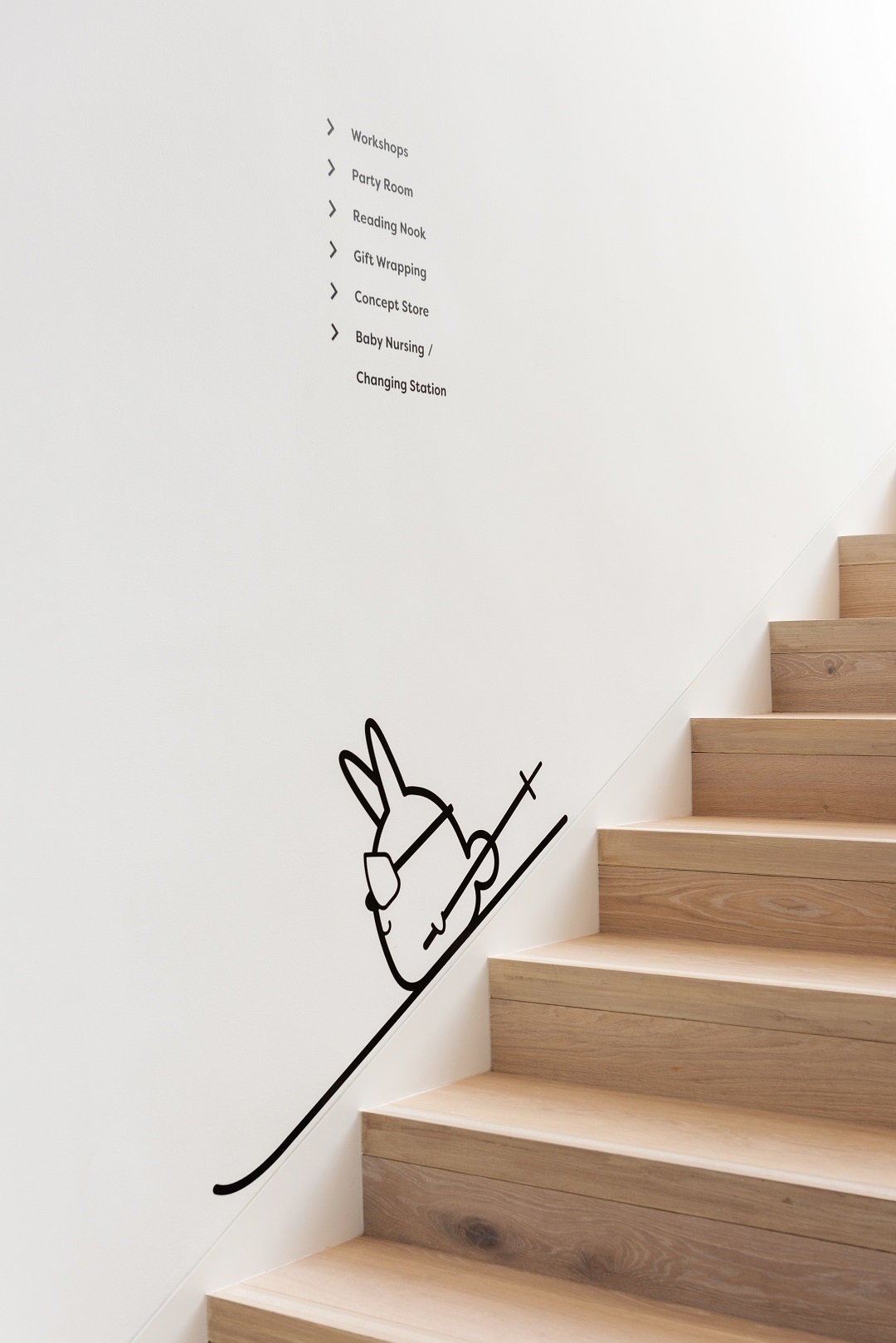 The concept store occupies two storeys, with retail and restaurant elements blending into one another, creating a near-seamless transition between the ground floor and the first floor that's connected by a wooden staircase.
Upon entry, visitors are greeted by an installation of hanging bird lights made by contemporary Czech product design firm Brokis.
For parents that want to kick back and relax as the little ones play, the atelier designed a seating area furnished with Haworth Harbor chairs.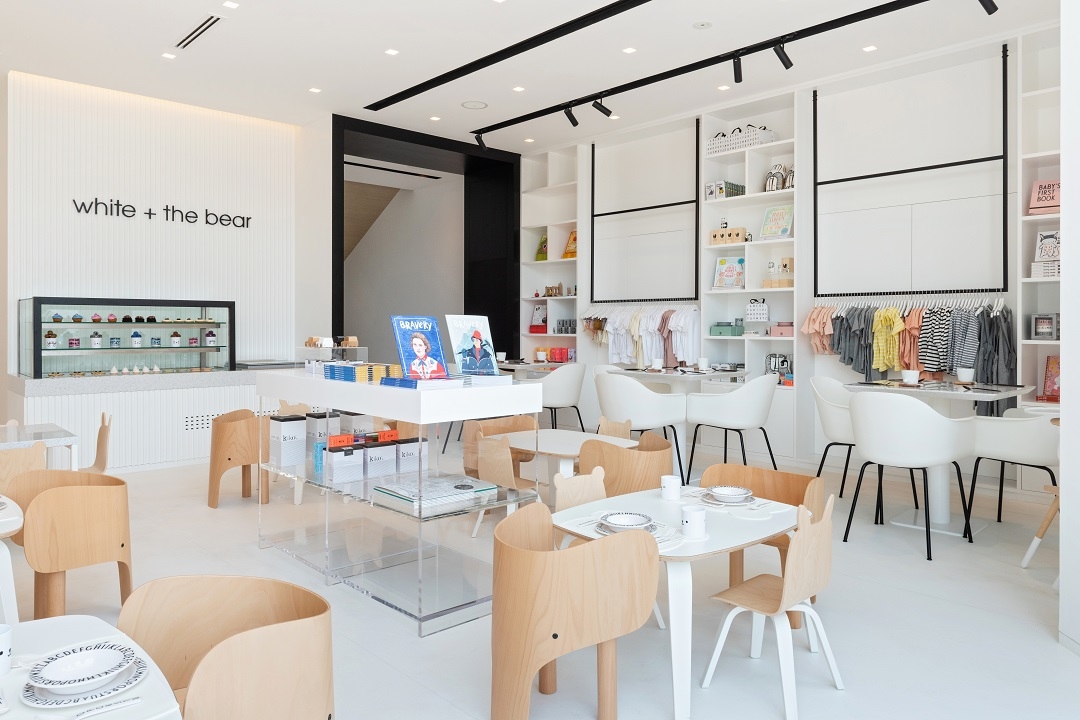 "We truly enjoy focusing on creating spaces that provide parents with peace of mind because of how it's inherently good for their children," Divias said.
"White & the Bear is a great example, since it combines all the aspects of a space that not only inspires children but their parents as well.
"It is our primary objective that every space we design for the next generation is an ingenious learning space that provides little visitors with a unique sensory experience. When designing for the younger ones, it is important that there is a prevalence of earthy neutral and soft tones rather than primary and secondary colours often used. We selected such distinct palettes for kids' spaces to not overstimulate the senses. Instead, the colour scheme promotes creativity, imagination, and learning."