Dubai-based Studio EM has turned a once-boring ethnic food market in Al Barsha into a modern and contemporary space reminiscent of Japanese and South Korean supermarkets.
The 650m² retail space called 1004 Gourmet is a shop with a butchers, fishmongers, deli counter, homeware section, a café called Kaffe Bloom and the Lamise beauty store.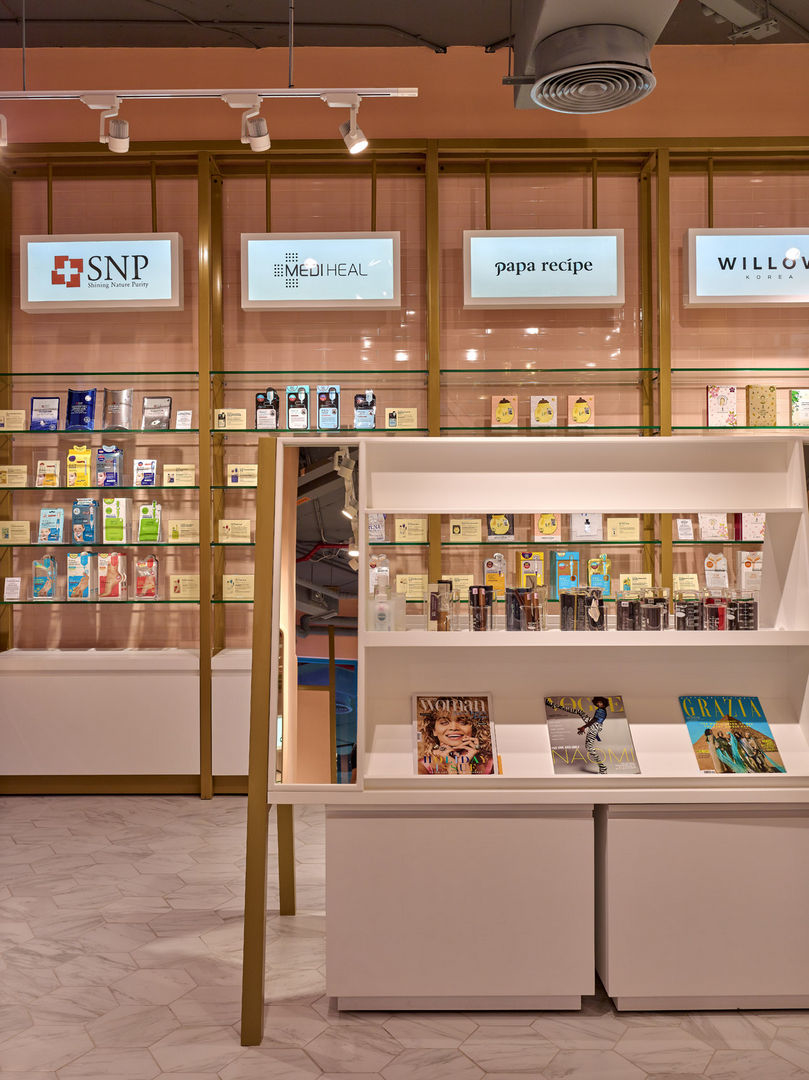 Prior to its makeover, the Al Barsha market was run down, with an inadequate and unsatisfactory design and layout. 
The new space is a total breath of fresh air.
Located on the second floor of Onyx Tower, Studio EM wanted to create a seamless transition between the various points of interest in 1004 Gourmet that allowed the customer fee, but not see the, zoning.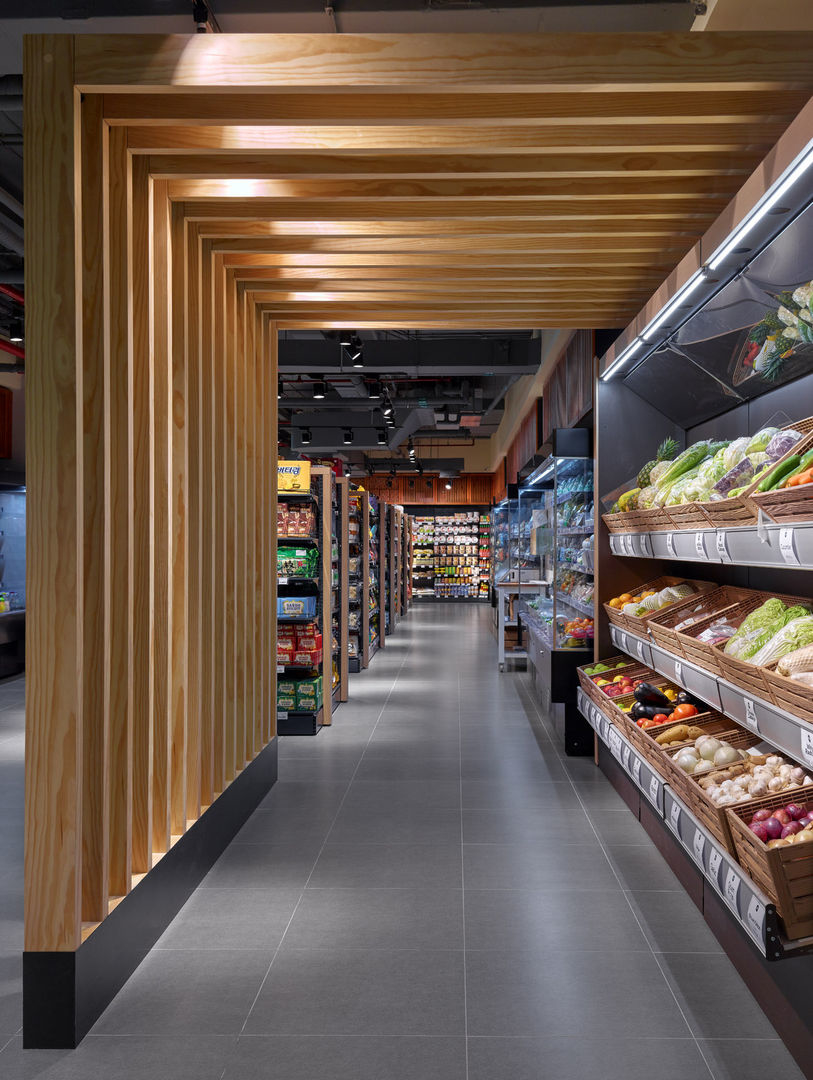 This was achieved by building sculptural archways that appear as floating incomplete structures.
Three core materials of wood, concrete and ceramics were adopted by the practice to capture the essence of an Asian-style market in a modernist reimagining.
Minimalism is a key part of Gourmet 1004's design DNA. Using only a few materials allows the produce to shine and Studio EM's conscious effort to avoid overdesigning the space has clearly benefited the final space.