Seven cooking stations each with a bespoke culinary-inspired style have been created by SuperFutureDesign* for the à la mode Todd English food hall in Dubai Mall's Fashion Avenue.
The boutique design practice has created a contemporary and modern branch for US celebrity chef Todd English's food hub in the recently-expanded Fashion Avenue.
A façade of black and olive green with golden signage gives way to a spacious lobby shaped in multiple curved lines. This is where the cafeteria and sweet treats section can be found. The section is closed by the Deli market, a food-to-go unit within the wider food hall.
At the heart of the space are seven cooking stations, each inspired by one of the seven cuisines: ocean grill, pasta and pizza, sushi, noodles and dumplings, grilled meats, Arabic, and Indian.
The entire space occupies an area of more than 1,000m² with indoor and al fresco dining, offering views of the Burj Khalifa, Souk Al Bahar and the Dubai Fountain.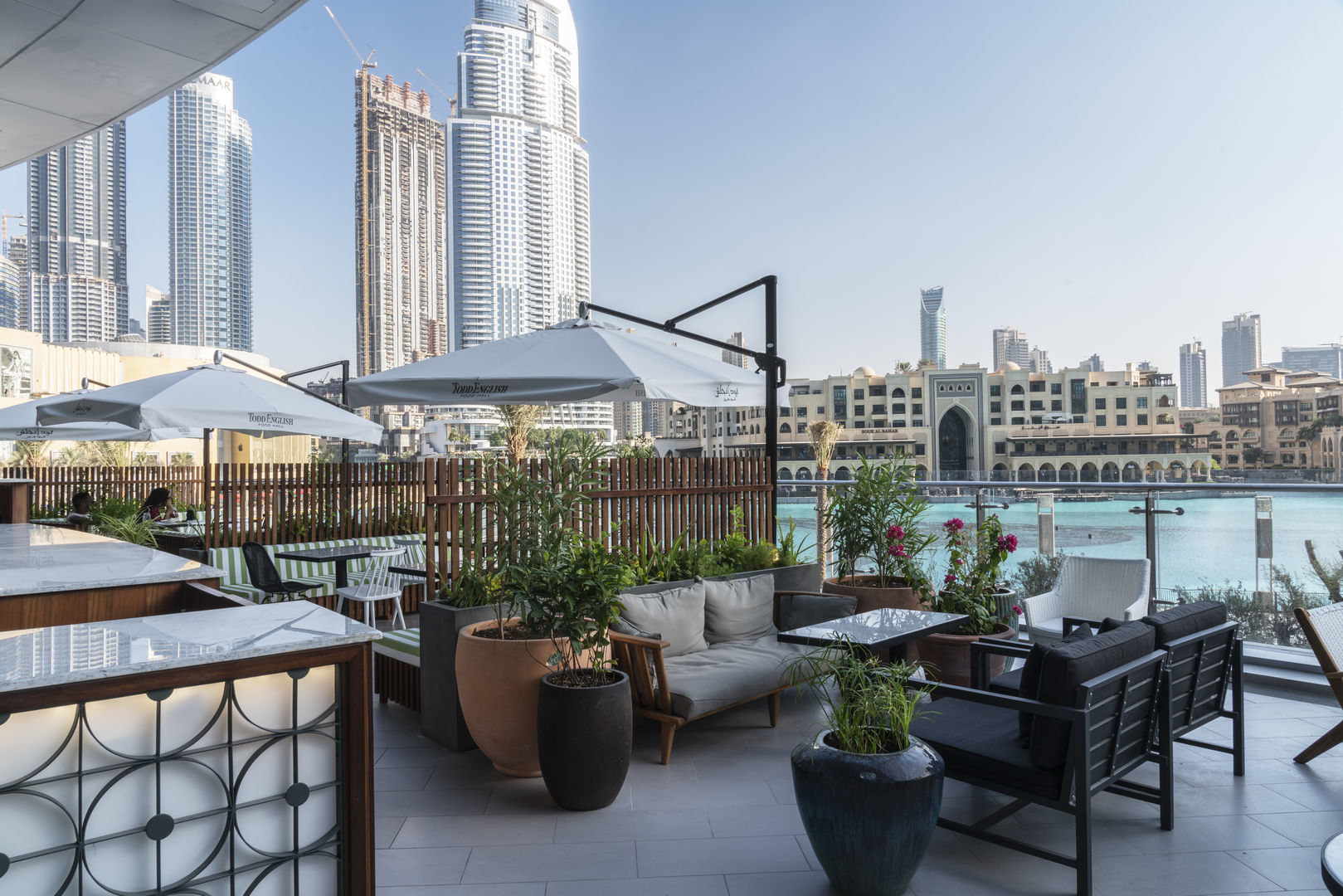 SuperFutureDesign* uses homely and warm décor to give the food hall a familial sense of place.
Simple marble flooring is made fun and interesting with a mosaic pattern. 
Wood panelling accentuates the corners and joints of the dining space, while tainted glass portrays a distinctly London-esque aesthetic. This is important as the urban food served up at this fashionable spot is designed to appeal to a young and stylish crowd.
SuperFutureDesign* has cooked up something special for Tood English and everyone else who loves Fashion Avenue.