Dubai-based EDGE Architects kicked-off a new phase of history for the Dubai Exiles rugby club, creating a "vintage industrial" bar for the UAE's oldest team.
Complete with exposed structural MEP pipes, painted brick walls, rugged concrete flooring, and a dark, towering ceiling, the newly-completed Dubai Exiles Rugby Clubhouse is a spot at The Sevens on Al Ain Road.
EDGE Architects, the consultancy behind the under-construction 1/JBR residential tower in Dubai, has created a space blending more than 50 years of club history with a moody, modern twist.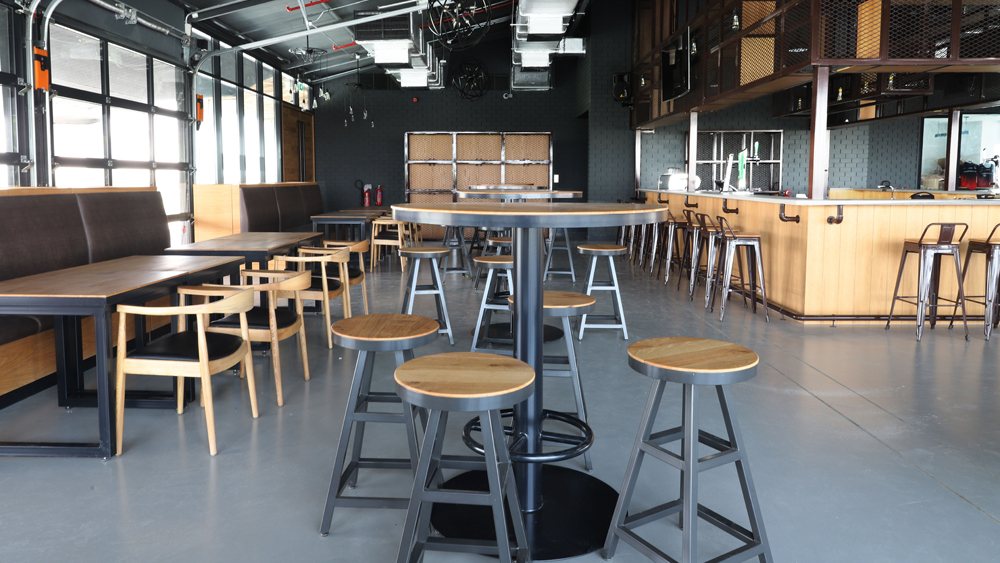 "The clubhouse was designed to provide a long-term home for the Dubai Exiles rugby club; a home that club members could take pride in," EDGE Architect's senior interior designer, Vijay Nambiar, told Commercial Interior Design.
"The inspiration for the concept was drawn by giving an industrial spin to the aesthetics of a countryside barn resulting in a space tha would portray the ruggedness of the sport and the over 50-year-old winning heritage of the club."
The clubhouse's central bar features a painted steel frame and mesh skin and doubles up as a display for trophies and memorabilia. The black steel mesh also allows light to filter through, creating an openness to the moody space.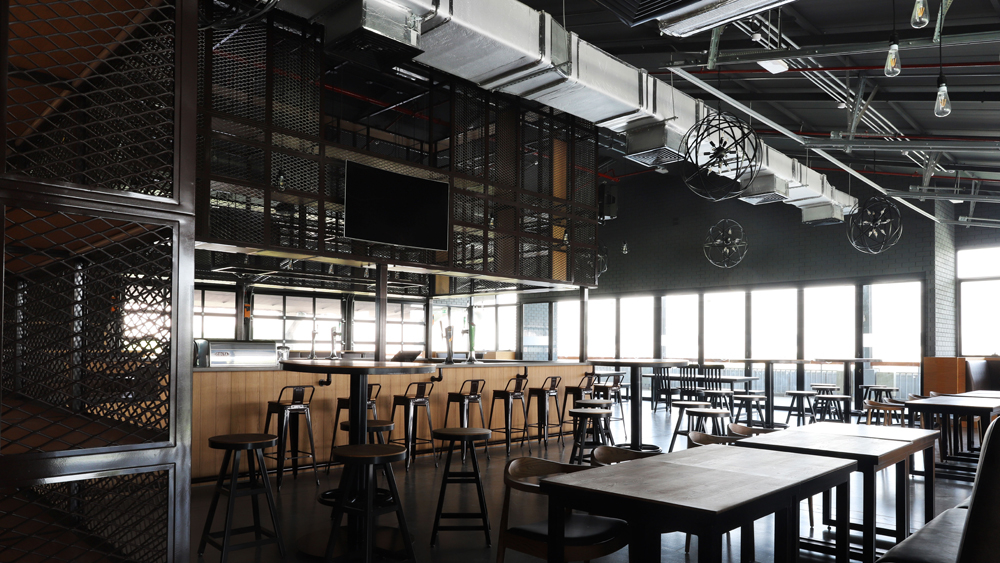 Large accordion doors have been used to create a skin that can opened during the winter months to extend the clubhouse onto the outdoor terrace which overlooks the playing field.A black brick wall corridor resembles a contemporary art gallery, and old photographs and historic jerseys worn by the club adorn the walls.
Throughout the project, strong and rugged materials such as timber and concrete have been used to reflect the rough-and-ready nature of rugby – often said to be a thug's game played by gentlemen.
The client, Dubai Exiles Rugby Football Club, wanted something that reflected the attitude of the game and the rich history of the club.
Completed in December 2018, with the fit-out carried out by Gateway Interiors, EDGE Architects has scored an impressive try with the vintage project.