Dubai-based Emkay Interiors acknowledges that its recent award from TECOM Group for the '2018 Best Performance' is a testament to the quality of performance that its team has always been dedicated to. The 'Best Performance' supplier awards are a leading stamp of excellence for companies that participate in TECOM Group developments and, as a fit-out contractor for various Dubai Media City (DMC) projects, Emkay Interiors' attention to high-end quality, critical value engineering, and on-time delivery are some of the factors that have played a role in ensuring it qualifies as the recipient of this prestigious recognition. 
DMC building renovations
One of the key projects undertaken was the renovation of five DMC buildings. As all the buildings were operating as corporate premises for various companies, the project had its own set of unique challenges to overcome. Within a given time period, demolition of the lobby and public areas, installation of new MEP services, reception counter, flooring, and walls had to be completed without any disruptions to the daily functions of the corporate tenants.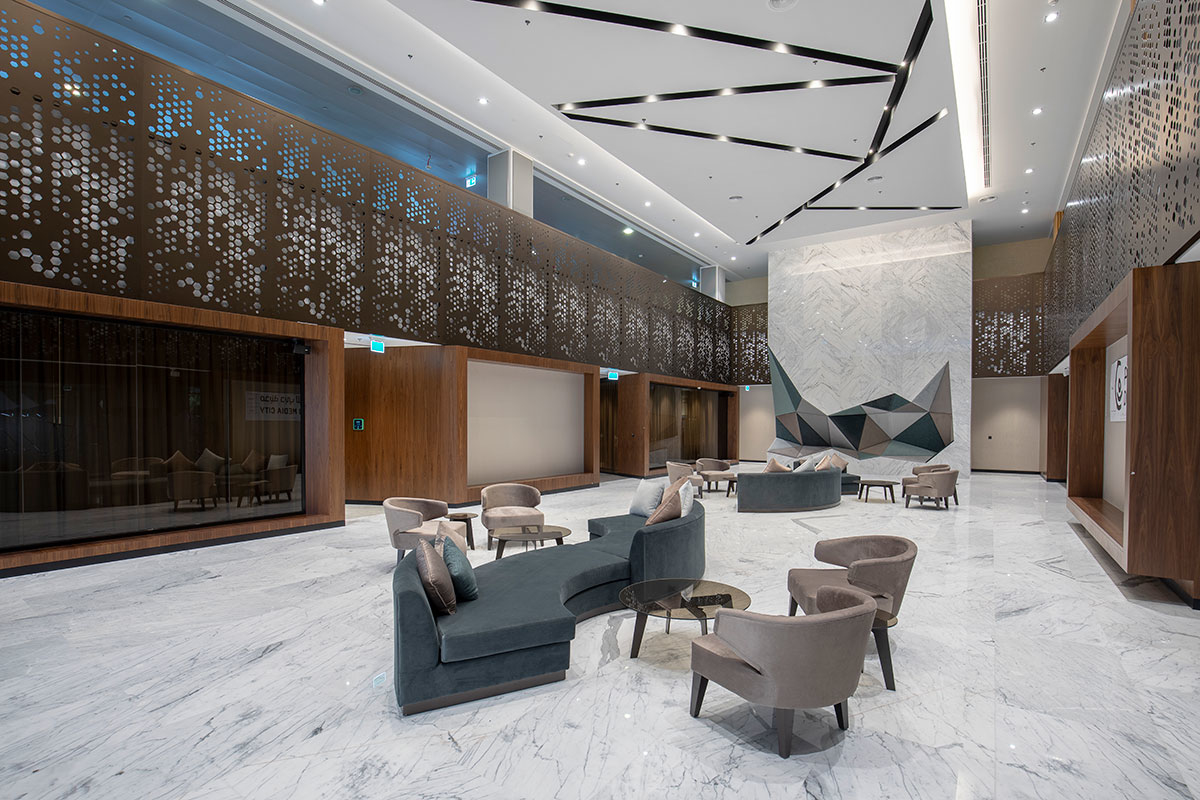 With strong support from TECOM's on-site personnel, Emkay deployed a more than 200-person team to execute the 10,000m² project to the exact specifications and budget with an early handover target on each building. One of the biggest challenges for the team was that all five buildings remained operational throughout the renovation. Making certain that the tenants were minimally affected, the team strategically planned project completion over multiple phases, minimising noise, disturbance, and inconvenience to the tenants.
TECOM Management Office
The TECOM Management Office was another major project completed by Emkay Interiors to the highest standards, raising the bar for contract fit-out works. The concept designed was done by well-known international architecture firm RMJM and developed by the TECOM design team. This innovative corporate office had a complete fit-out scope that started from demolition right up to the customised furniture. Spread across more than 1,100m², this contemporary office was completed ahead of schedule, showcasing Emkay's workmanship and capabilities in its five-star finishes.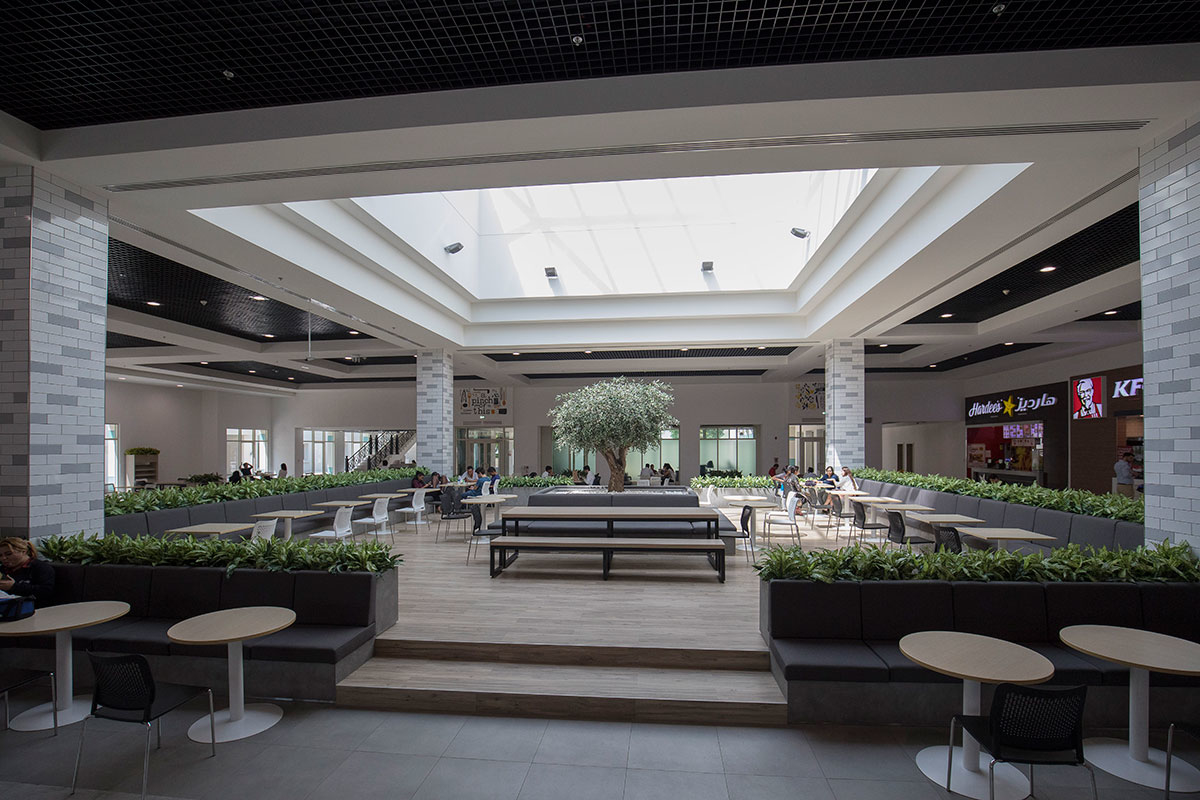 "Intelligent planning followed by a methodical execution is our key strength" says Michel Khoury, managing director of Emkay Interiors.
Client satisfaction has always been of the utmost priority since Emkay was established in 2004. Emkay's meticulous supervision by the upper management ensures it follows a simple formula in every project. This includes attention to detail, adherence to exact specifications, use of high-end materials, and partnerships with renowned furniture suppliers. The response to this formula is the constant inflow of testimonials – especially from repeat clients – which in turn has positioned Emkay as a trustworthy yet professional interior fit-out company.