"Everything happens for a reason," Khamash tells Commercial Interior Design as he sits back on a grey armchair and reflects on the opportunities life throws up. The managing director and founder of Dubai-based interior design firm Kart Group, founded in 2004, is dressed sharply in a grey blazer complete with a purple paisley pocket square. He carries himself with a slightly professorial air that's combined with an infectious enthusiasm for art, design, and the education of the next wave of talented youngsters set to enter the market.
He has already embarked on the first major chapter of this journey, as the Dubai Institute of Design and Innovation (DIDI) will this year offer two full scholarships to students in collaboration with Dubai Design District (d3). Dubai Holding will provide one of the scholarships, with the other coming from Kart Group. But to understand how Khamash got to this point, it's important to look back at his past.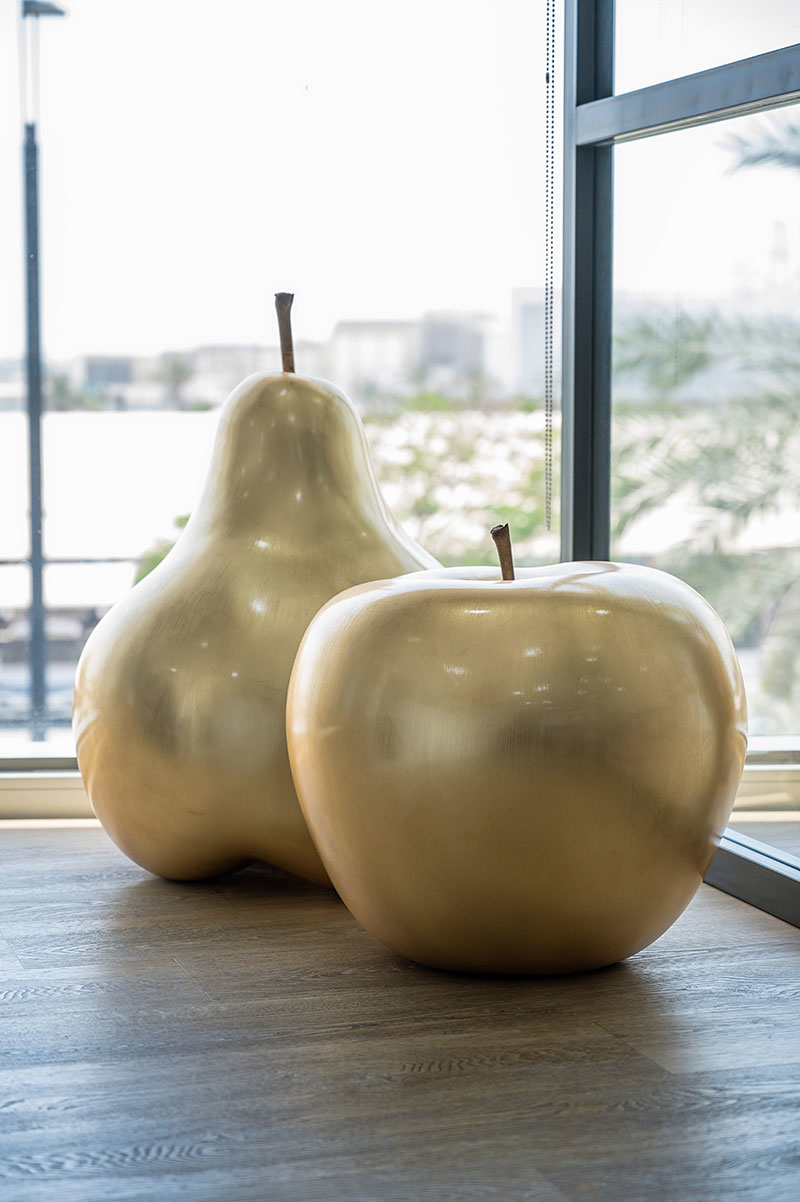 Khamash won a scholarship to study architecture in Venice as a student and admits he was "lucky" to have learnt from some of the most "phenomenal professors" in the country. This allowed him to hone his skills and work under the likes of French designer Philippe Starck and Austrian-Italian mastermind Paolo Piva, whom Khamash describes as "one of the best architects in Europe at the time".
Winning the scholarship gave Khamash a solid foundation, paving the way for him to relocate to Dubai and open up his own creative practice. The company name, he explains, is a portmanteau made by combining the first letter of his surname with the word art. This is how Kart Group was born more than a decade ago.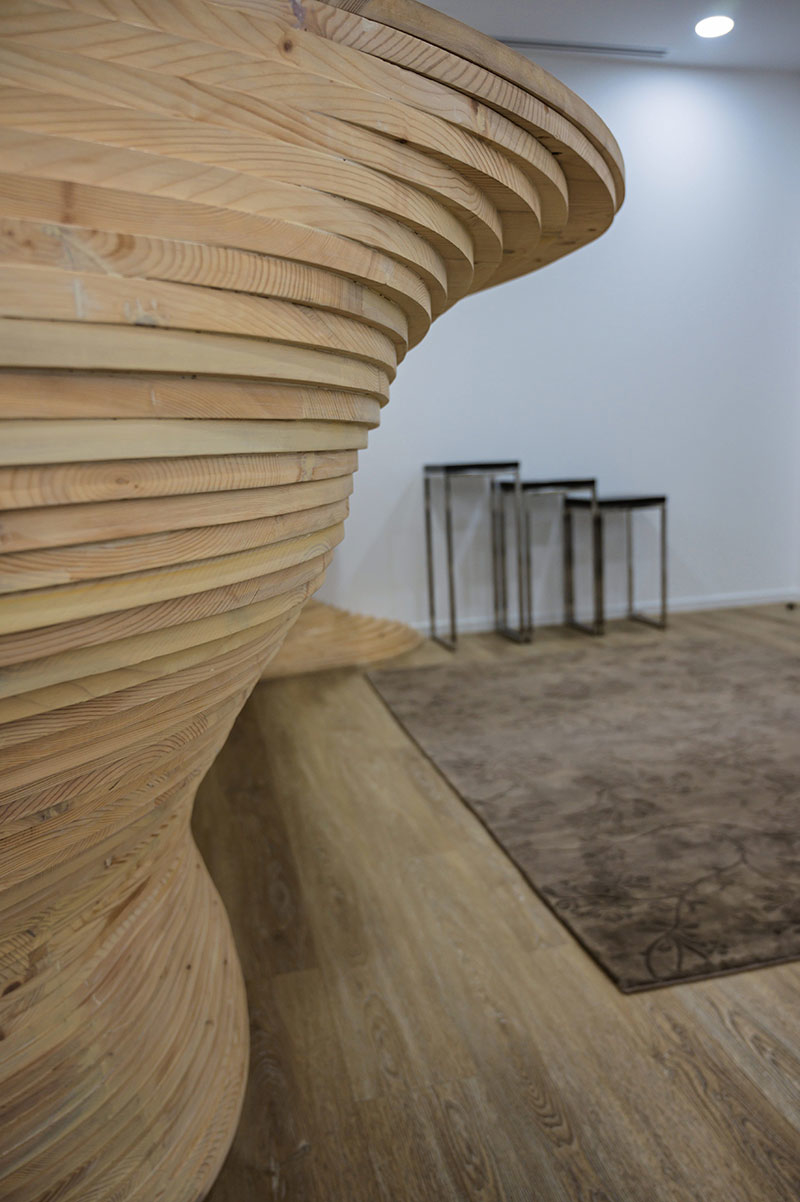 Years of success followed the interior design and luxury furniture importer's inception. Its first project was the headquarters of Dubai Internet City, and the company's portfolio also includes the Mohammed bin Rashid Centre for Government Innovation and the Dubai headquarters of Saudi Arabian chemical giant Sabic.
After more than a decade of impressive work, Khamash felt it was time to give something back. Inspired by Médecins Sans Frontières, also known as Doctors Without Borders, Khamash says he wanted to use this concept to encourage architects and designers to offer something valuable to the community.
To give something back, Kart Group created an installation called 'Vision and Mission', a duo of multidimensional sculptural portraits reflecting leadership and the cultural values of different generations. HH Sheikh Mohammed bin Rashid Al Maktoum, Vice President, Prime Minister, and Ruler of Dubai, and HH Sheikh Hamdan bin Mohammed bin Rashid Al Maktoum, Crown Prince of Dubai, and Chairman of Dubai Executive Council were the twin subjects of the installation that went on display at Dubai Design Week 2018. The artwork was later acquired by a private donor and the altruistic Khamash is using the proceeds from this sale to fund a DIDI scholarship for one designer.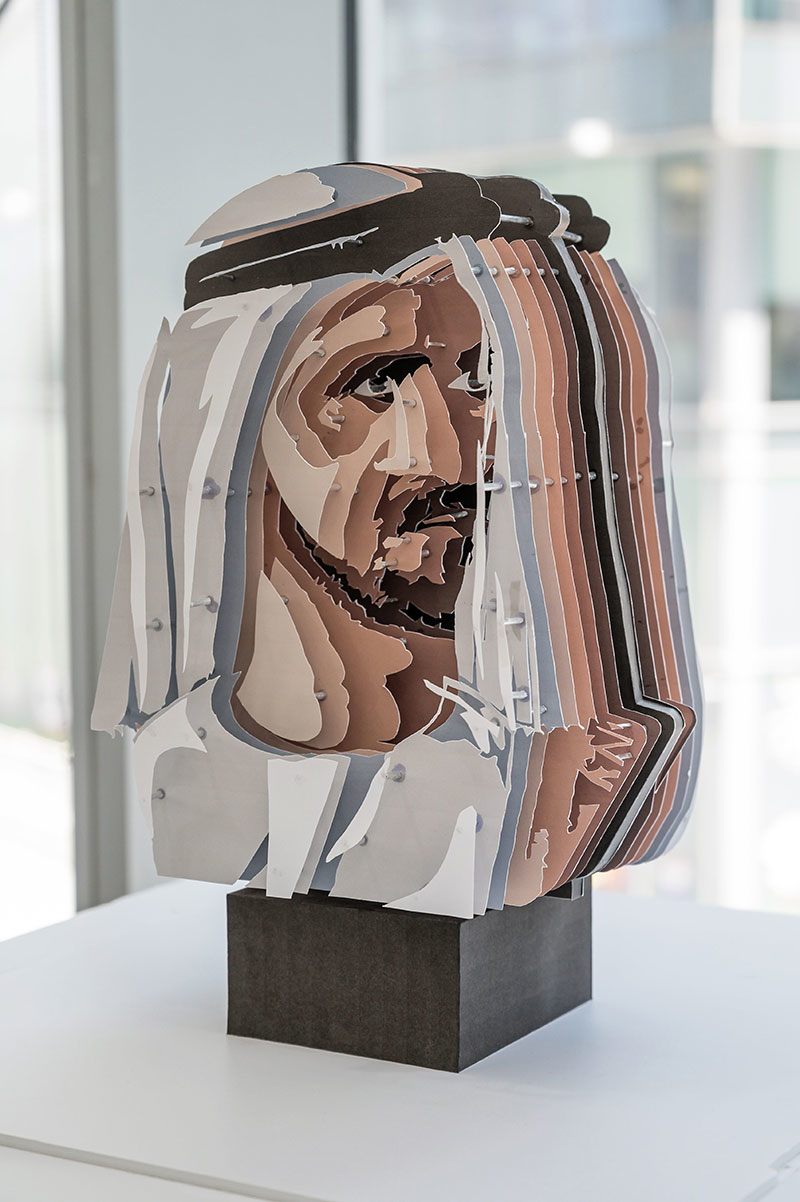 A design competition is now open for young people to try and win a scholarship. Applicants have been asked to make a game promoting the physical and mental wellbeing of astronauts. It must help space explorers maintain muscle capacity and bone density, as well as promote cardiovascular health for a team of astronauts that may have to travel to Mars. This test of creative design is in line with the Emirates Mars Mission, which will see the UAE's Hope spacecraft arrive at the Red Planet in 2021, 50 years since the formation of the UAE in 1971.
The design competition will close on 20 July this year. And a committee comprising Kart Group, DIDI, and d3 will select the "creative, talented, lucky" winner in August before they enrol in September, Khamash adds.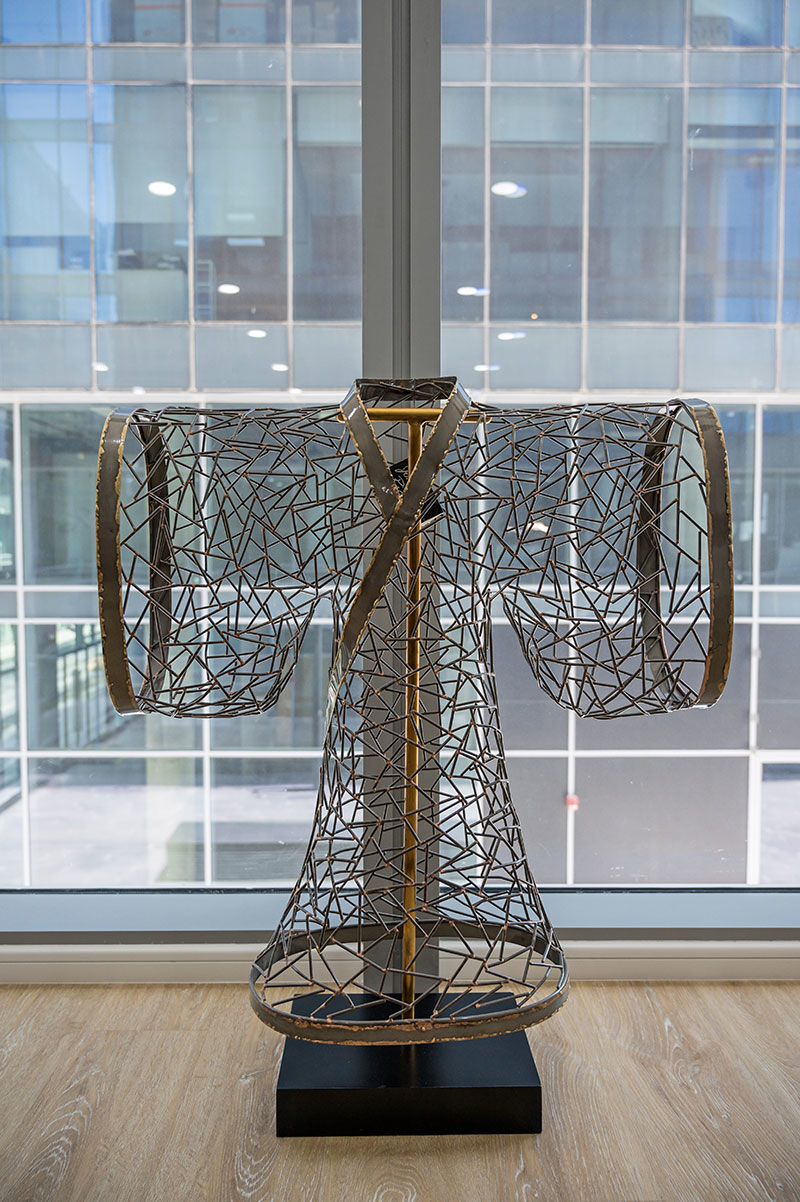 "Here in the design industry we need to invest more in the education of designers. It's a very competitive market but at the same I believe you have to be specialised to be successful. The target is to invest in a new generation to make them specialised rather than generic designers – and this is why it is very important to invest in skills."
With work on the DIDI scholarships making good progress, Khamash is hopeful to use the momentum generated by the initiative to broaden its scope and bring more people into the fold. Kart Group is already working on an installation that Khamash describes as an "overscaled item for a very useful heritage marine object" that will be exhibited at Dubai Design Week 2019, between 11 and 16 November.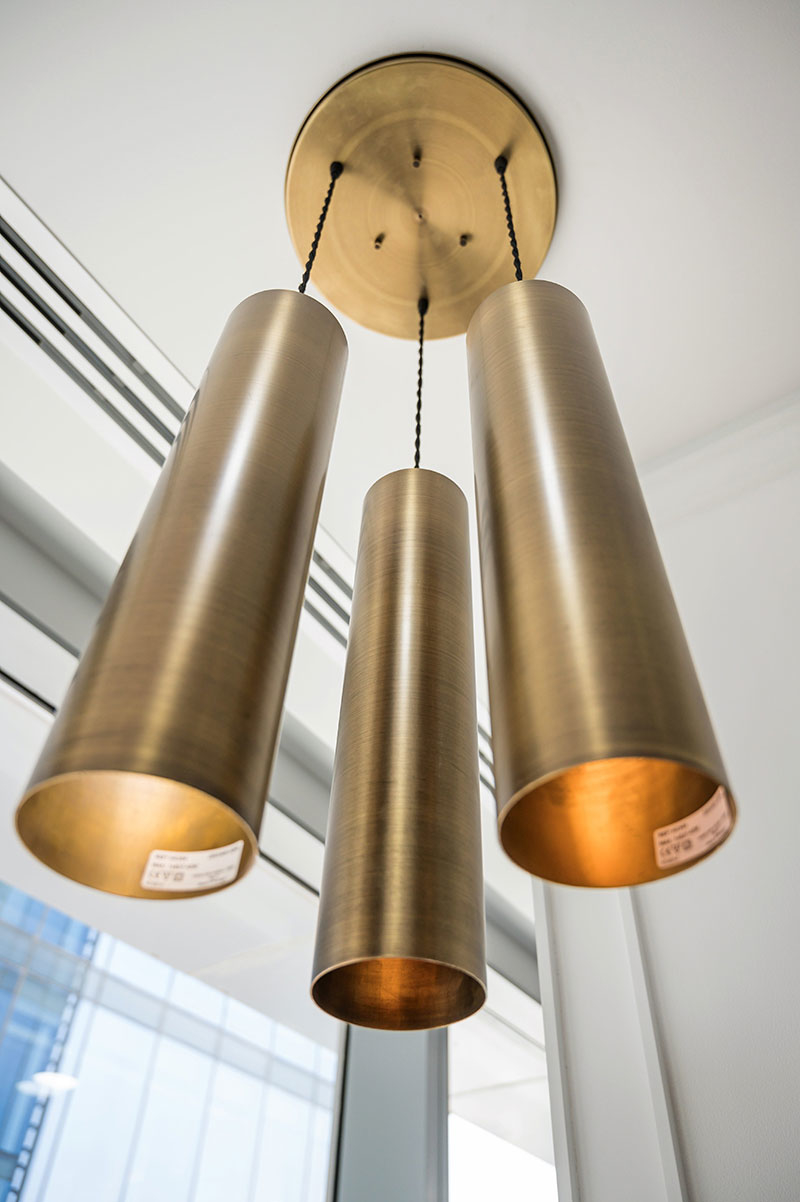 The methodology will be the same as in 2018: create an installation that can be sold to fund an education for a creative prodigy. Khamash also hopes that other companies operating in Dubai's creative industries will be inspired by the strategy to invest in youth education too.
"Our target is to follow the same method like last year to fund another scholarship. I hope other design institutions will join us to support it in any way they can – whether that's logistically, by design, or financially – to create education in the design world."
Khamash believes the creative forces in Dubai and the wider region are at a stage in which the sector is becoming increasingly "competitive and skilled". The insatiable appetite for awe-inspiring buildings that defy the rules of engineering and sustainability are giving rise to a demand for interiors that are as equally impressive as the exteriors. Talented designers will be desperately needed, he notes.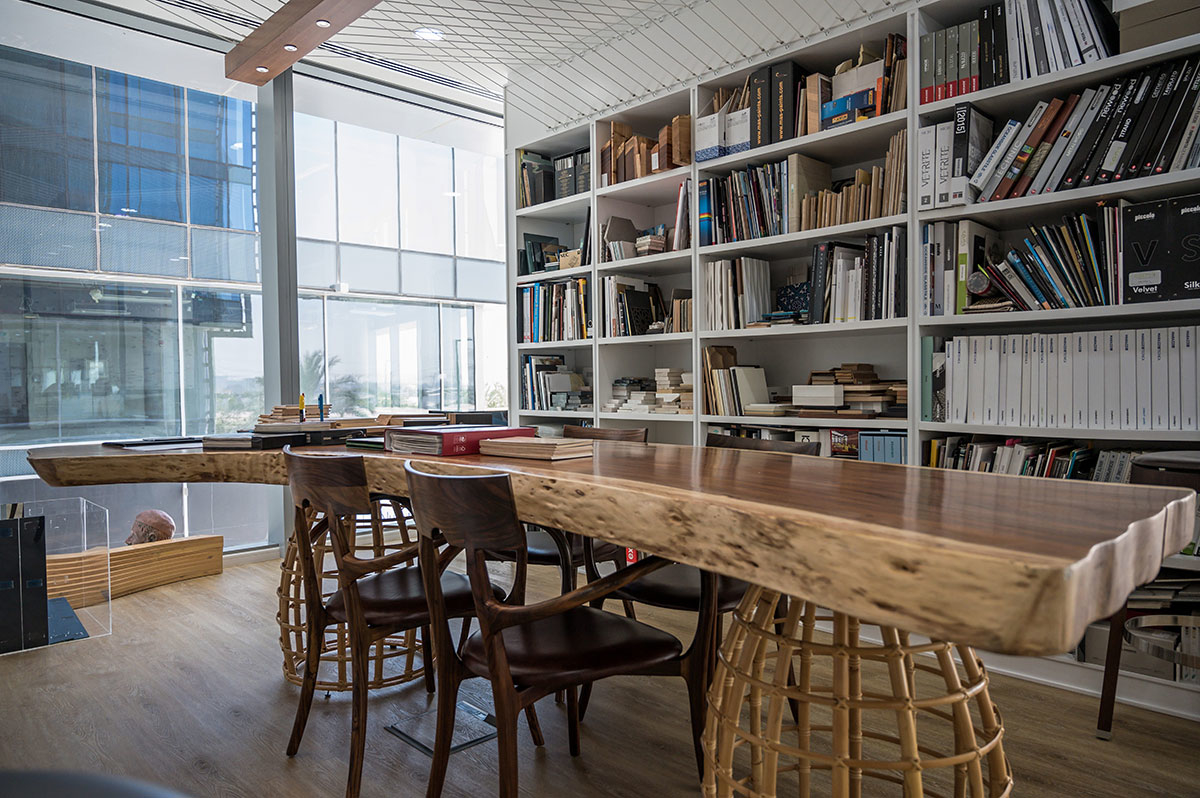 "The market requires high skilled designers who are very creative – not highly educated designers but highly skilled designers with knowledge of different aspects of the industry from materials, technology, and colour themes, to traditional forms of building," he says.
Up-and-coming interior designers must boast a blend of traditional and modern techniques, with a knowledge of artificial intelligence, 3D mapping, and how holograms can be used to create spaces that challenge our perception of reality. Concluding on the purpose of the scholarship and his mission to create a platform for future generations, Khamash says: "Knowing only how to design is not enough. I am here trying to push design a little bit by using all of the tools around us from modern technology to traditional methods."