Dutch furniture supplier Royal Ahrend has opened a healthcare-focused showroom in Dubai Design District (d3) showcasing how interior design can support patient treatment and recovery.
Designed by Massa and fitted out by the UAE's Summertown Interiors, Royal Ahrend's first global Healthcare Innovation and Inspiration Studio aims to highlight to how design can support hospitals. 
The space in d3 will allow healthcare provides to walk through a mock medical unit complete with a waiting area, meeting room, doctor's office, and a fully-fitted patient room with caregiver zone.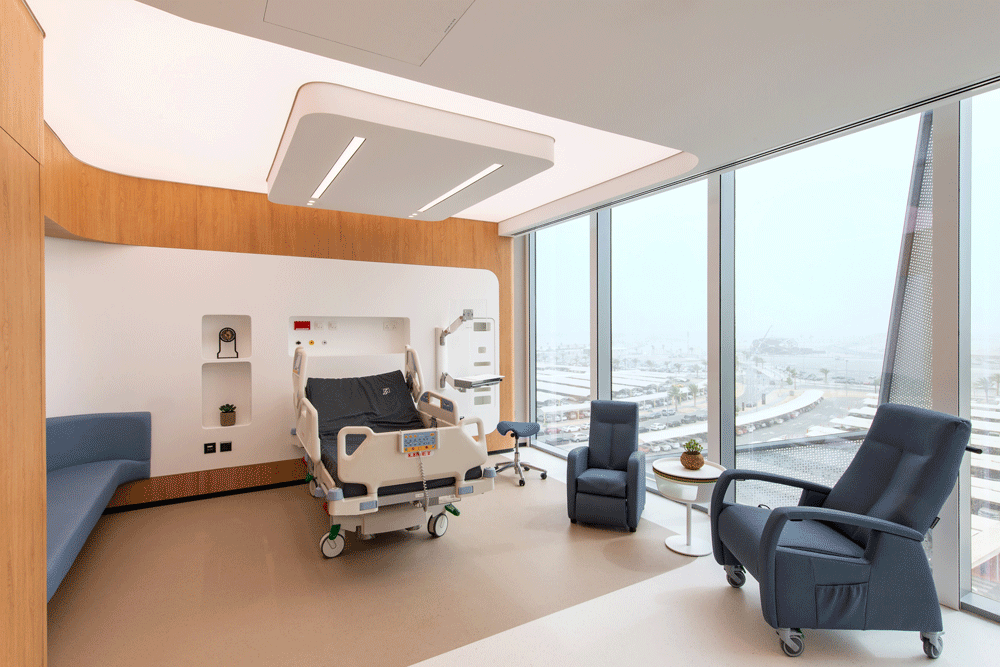 Approximately 20 difference pieces of healthcare equipment are showcased at the centre as well.
Located in the Dutch Design Centre at d3, the permanent showroom showcases Summertown Interior's fit-out skills, Massa's interior design, and Amsterdam-based Royal Ahrend's office furniture.
The office was officially opened in April 2019, and in the months since the project was completed, fit-out contractor Summertown Interiors spoke to Commercial Interior Design about the importance of the space.
"The new Royal Ahrend Healthcare Innovation and Inspiration Studio reflects the UAE's journey towards becoming an innovative global healthcare hub," explained Marcos Bish, managing director of Summertown Interiors.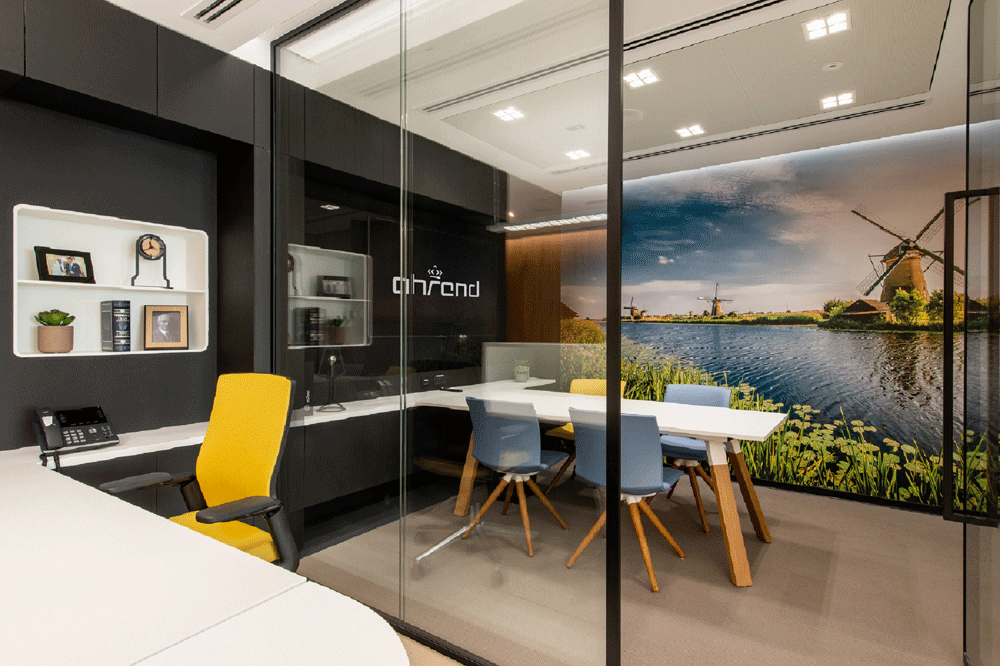 "The healthcare industry is one of the UAE's most promising growth sectors and provides vast opportunities for the fit-out industry and healthcare furniture and medical suppliers. Our core values and practices of sustainability, quality, and functionality are clearly aligned to those of the healthcare sector – we want to create inspiring and sustainable environments for people to heal and work in, and to play our part in the sustainable development of the UAE."
Ahead of Expo 2020 Dubai, which begins in October next year, the UAE's healthcare industry it witnessing significant investment in the construction of modern hospitals and healthcare centres that meet international standards for design, technology, and infrastructure.
Healthcare providers are also paying closer attention to the role of interior design in aiding patient treatment and recovery. This may provide a rich and challenging line of work for interior designers as the UAE continues to upgrade its healthcare infrastructure.