Interior designer Chris Barnes has transformed the Dubai branch of the British Business Group free of charge in a gesture of generosity from his practice, Broadway Interiors.
Inspired by British life, the new-look office draws its aesthetic from all corners of the country. From the sweeping greenery of the countryside to cobbled streets and to the skylines of Britain, Northern Ireland, Scotland, and Wales, the office is a true reflection of the UK's diversity.
But it was not always so vibrant and modern.
 "When I was asked to look at the office, my first impression was that it had received no [tender loving care] since the day of its original completion in 2010," Chris Barnes, owner and founder of Broadway Interiors, said in a blog post.
"While that style may have been the industry norm at that time, standards, expectations, and creativity have significantly changed in today's office environment," he added.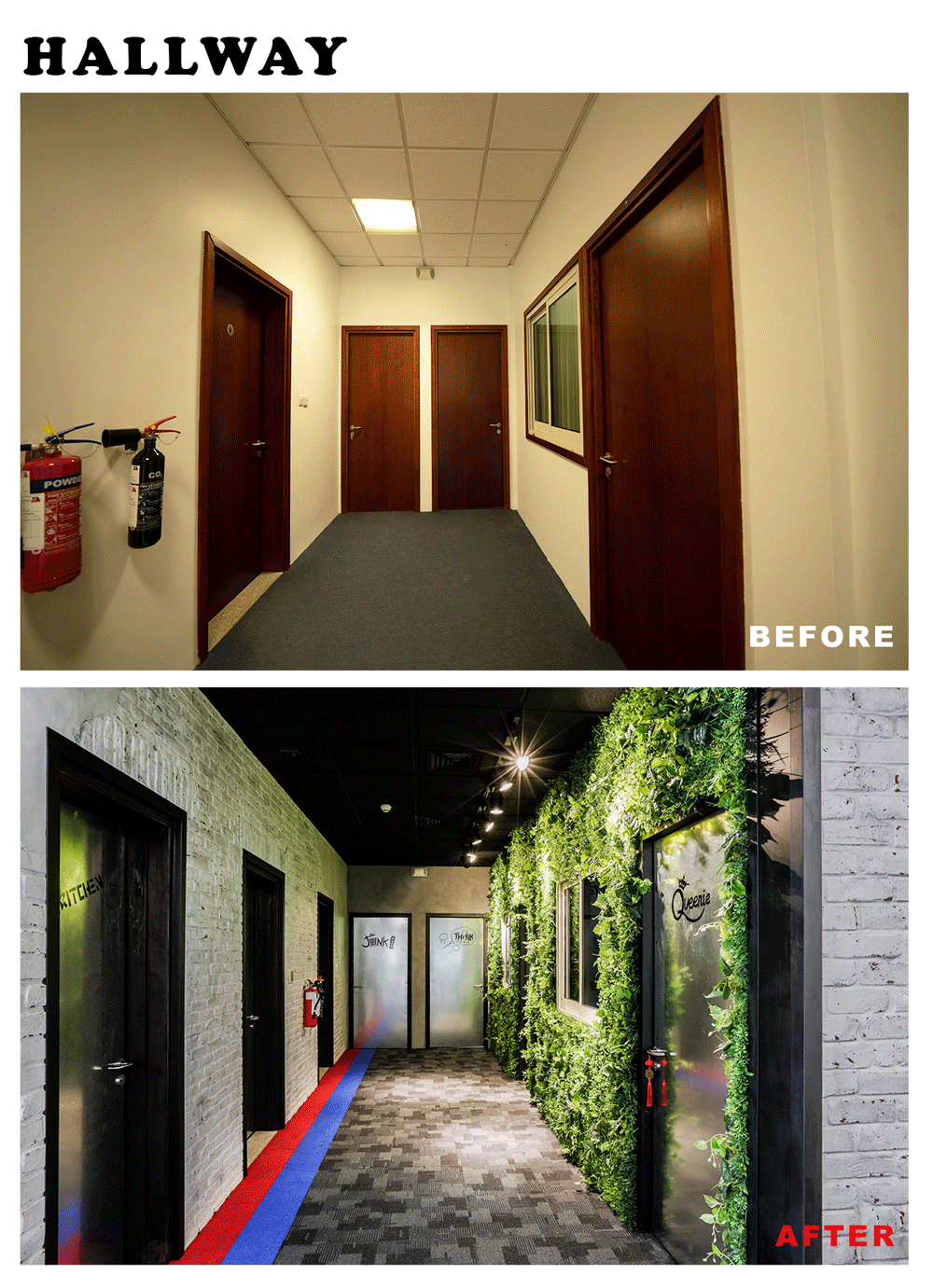 With an office in desperate need of revitalisation – and as British Business Group is a not-for-profit organisation and had no money to spend on a refurb – Barnes took the job on free of charge.
He has leveraged his strong relationships with key suppliers to refurbish the old office. Carpeting was provided by Ofis; white office furniture came from Human Space; Royal Blinds donated the window blinds, shades, and curtains; SETechS provided LED lighting; and Foliages gave the office a beautiful tree.
"Without any budget, we saw this as a great challenge, to show what can be achieved with innovative and sustainable design, recycling and repurposing obsolete materials, and the willingness from our network of supplier relationships, to support us with this special project," Barnes added.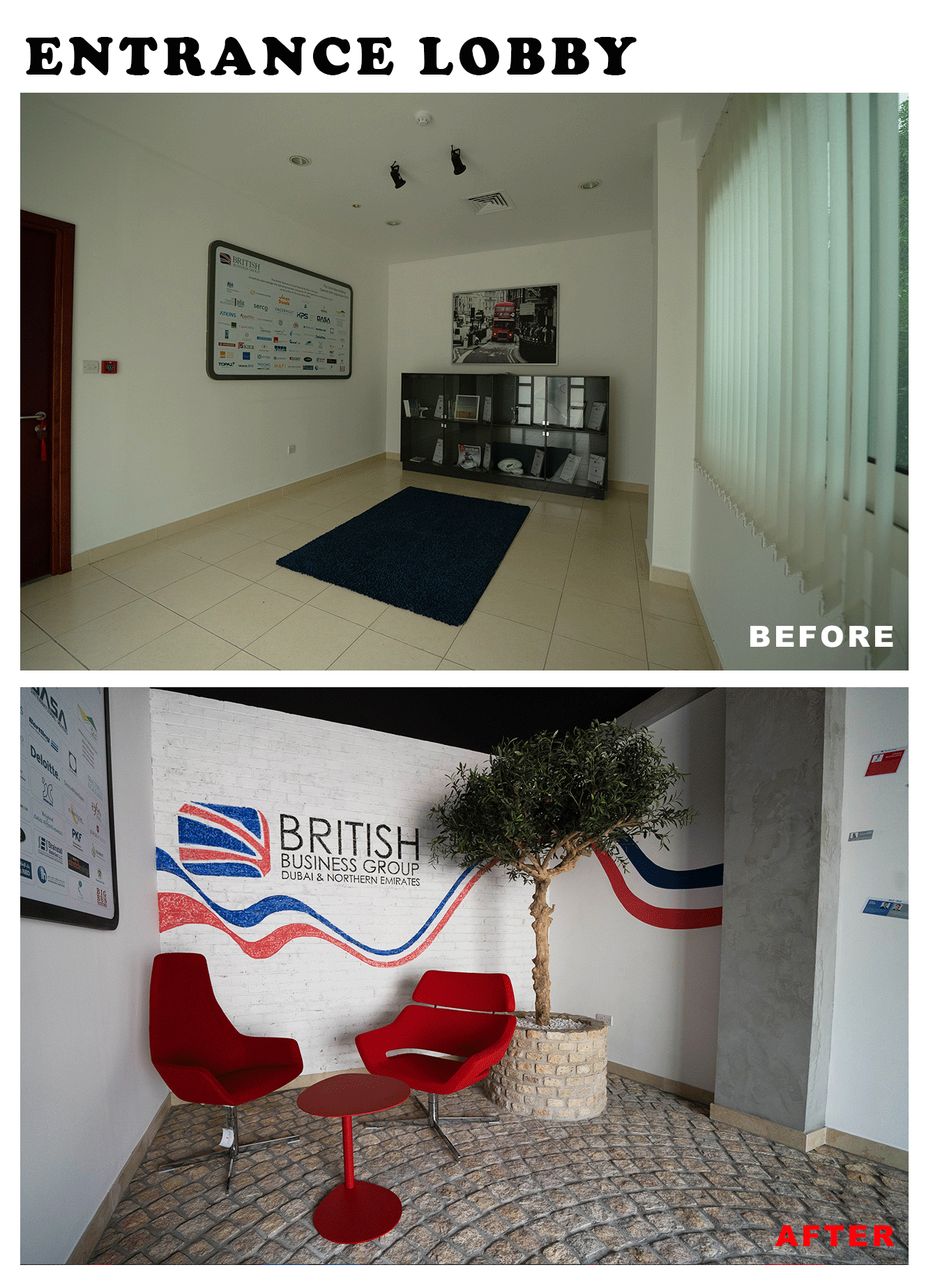 Chairman and chief executive officer of the British Business Group in Dubai, John Martin St. Valery, said he was "thrilled" by the way Broadway Interiors transformed the office.
"Its modernity and the flexibility of the open space mirrors our aspirations while reflecting our commitment to sustainability and innovation, both which are becoming more important in today's workplace.
"Chris and the Broadway team donated weeks of design thought and translation, on-site labour and, together with the generous support of their supplier relationships, provided materials and furniture free of charge, which definitely constitutes 'giving back' in our community. We are thrilled with the new office and cannot wait to welcome our members to the new and improved BBG headquarters."