Even as the debate rages on about the efficiency of open plan offices, most firms in the UAE continue to prefer the style to encourage connectivity, communication and transparency.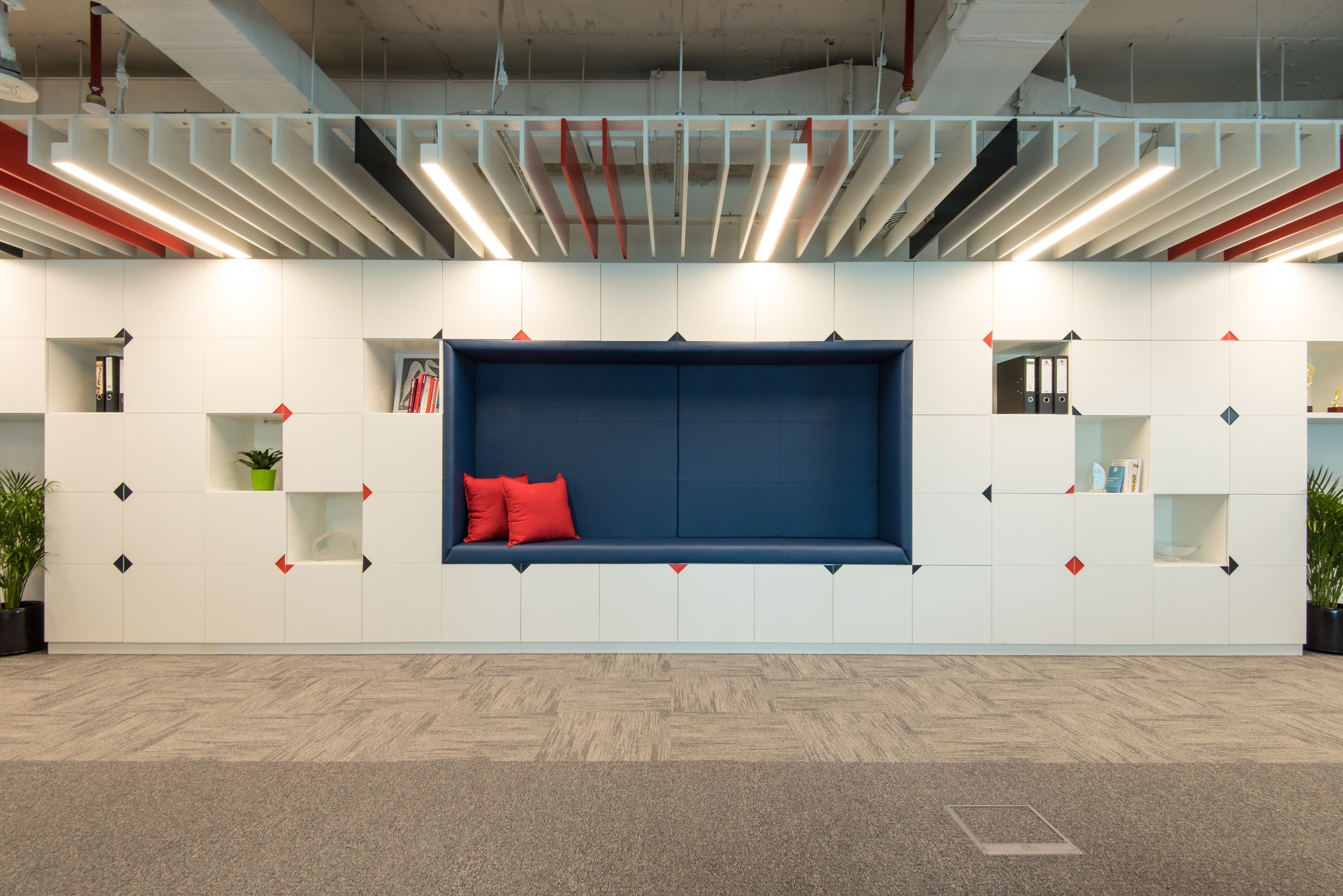 Dubai-based firm, DZ Design, was tasked with developing a refreshed corporate image for EdenRed, a global company specialising in payment solutions with a presence in 46 countries, and its growing team in the UAE. The practice worked from the inside out of the site located on the 43rd floor of the Single Business Tower, with a bird's eye view of the surrounding skyline.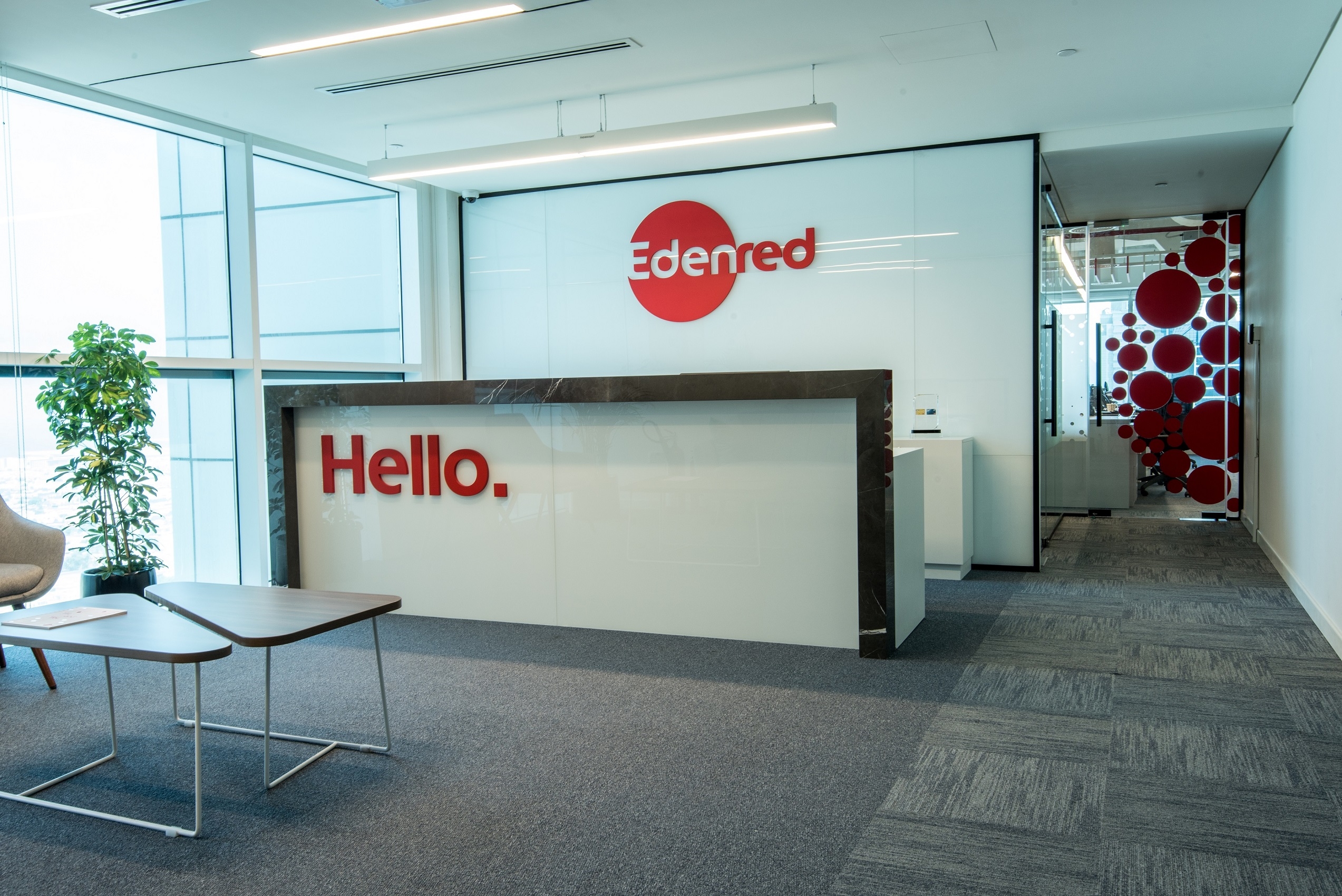 The open working space forms the core of the establishment and doubles up as a co-working space while private cabins are placed alongside the glazed facade. Full-height glazed partitions allow the natural light to seep into every area of the office.
The transparency of the space with the vibrant colours of the brand, present a tactile work environment. The design uses the firm's brand colours by incorporating it into the ceiling as a design as well as an acoustic element. The ceiling battens in the corporate colours of blue and red flow through the entire office corridor interconnecting the various disciplines at EdenRed.
"As an open office, efficient storage was a necessity, so we created a full height storage cabinet alongside the walls which not only performs the function of a storage unit, but also acts as multifunctional zones for work, print and play," says Dina Murali, design director, DZ Design. "The upholstered seating within the unit as well as the printer stations are embedded within this joinery unit."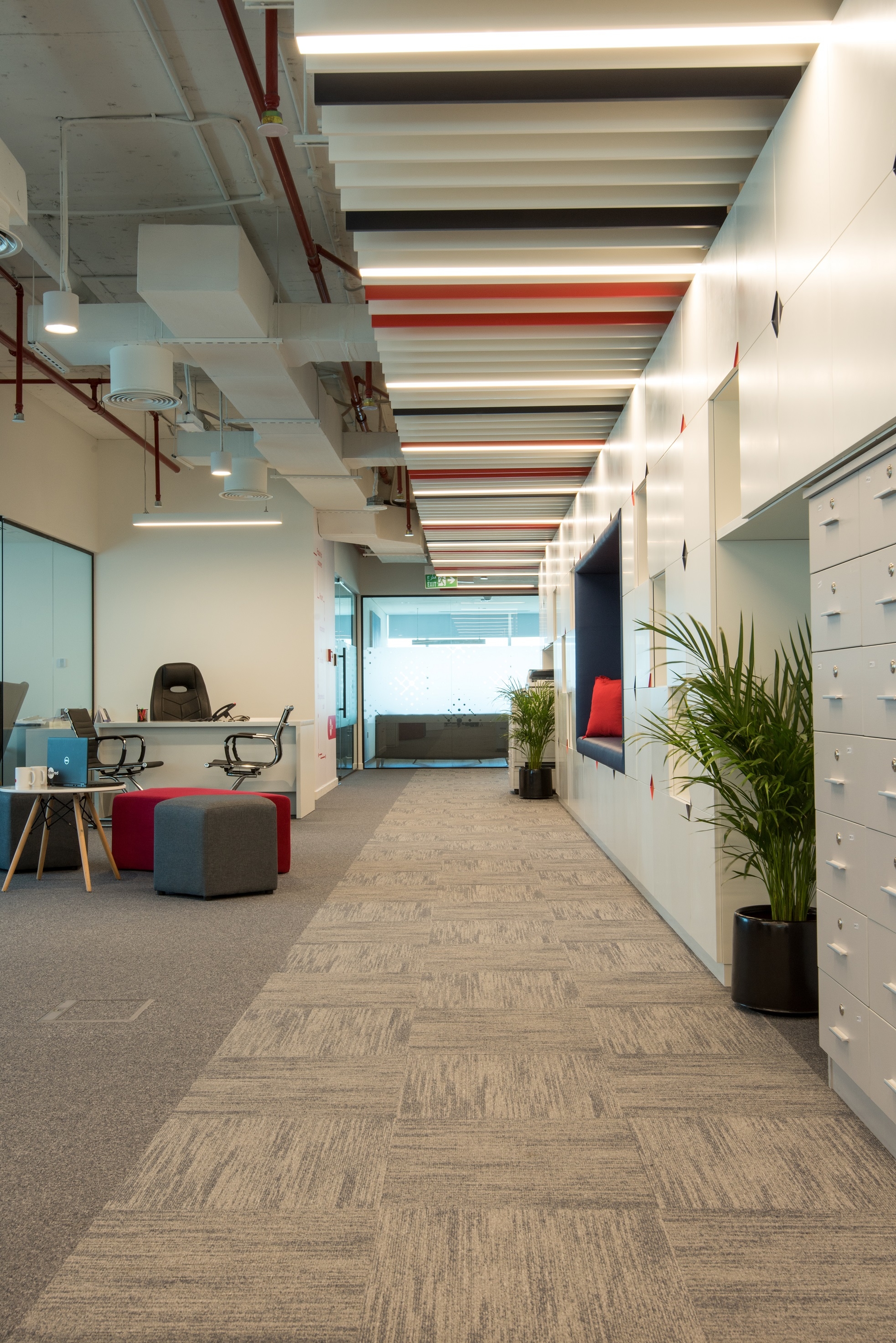 The pantry has its own gaming zone alongside tables for breakfast and lunch. The office furniture was customised by the contractor and a number of chairs were reused by the client from their previous facility. The design team also created quiet rooms for meetings and brain storming -- away from the busy office floor. These rooms have been laid out in a fashion where they could be converted into either private offices or meeting rooms. 
In its portfolio of recently completed projects, DZ Design has worked on the Emirates Park Zoo Resort Shahama Abu Dhabi; Seafood Kitchen in Dubai's, Pointe Mall; YAP offices Downtown Dubai; Meshwari restaurant in Abu Dhabi, among others.