Cardboard Bombay is a café set in the Indian city of Mumbai's central business district and uses 100% recyclable and biodegradable materials for its interior, predominantly cardboard.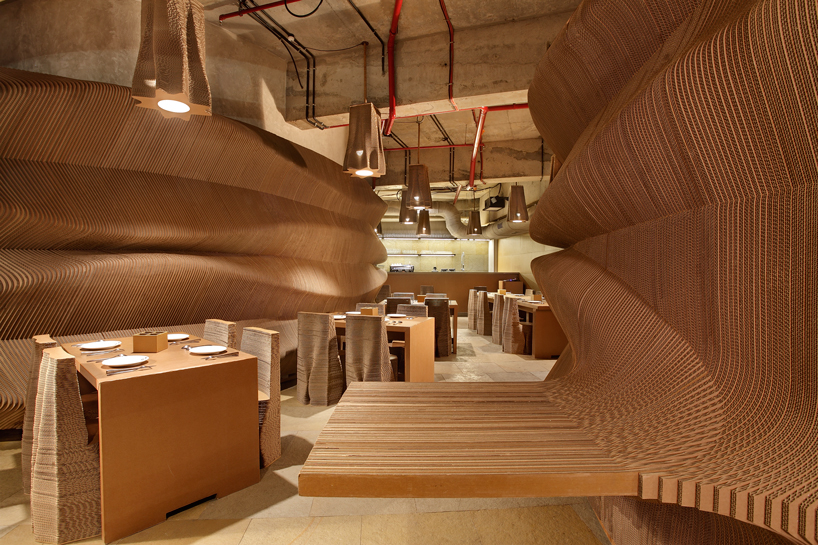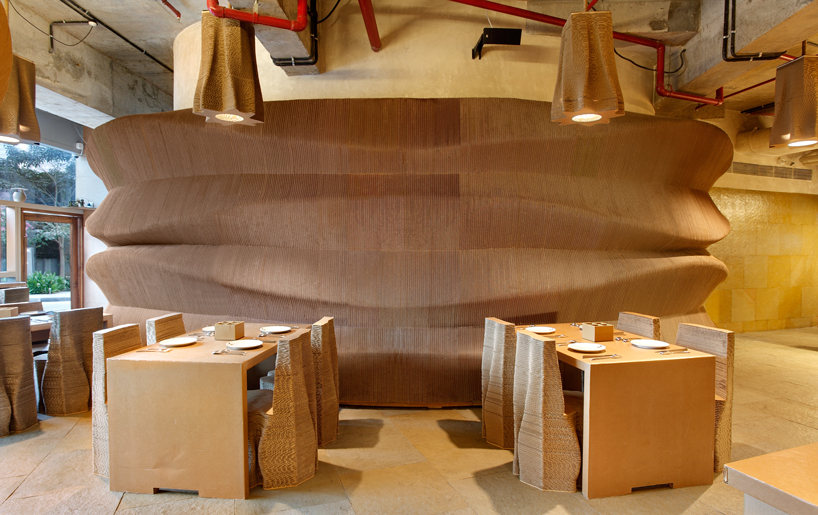 Designed by NUDES, the café explores the idea of 'thinking outside the cardboard box', featuring bespoke furniture and lighting fixtures as well as an interior architecture that has been sculpted entirely from cardboard.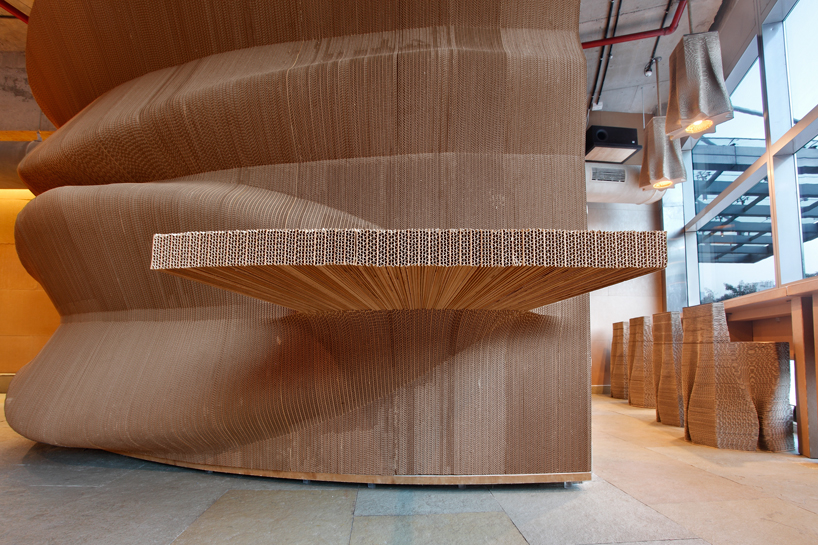 The designers also aimed to create dialogue about the role of design, material exploration and technology, as well as using design to protect earth's resources towards creating a sustainable future.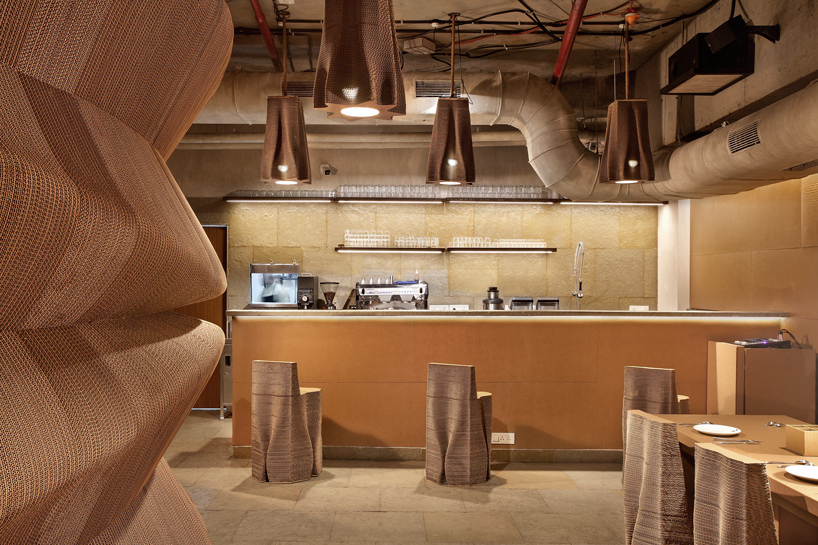 The designers tested the materials through various stages of research and prototyping, using environmental constraints such as humidity, water resistance, and temperature fluxes, which resulted in an interior landscape of free flowing geometries made using cardboard material.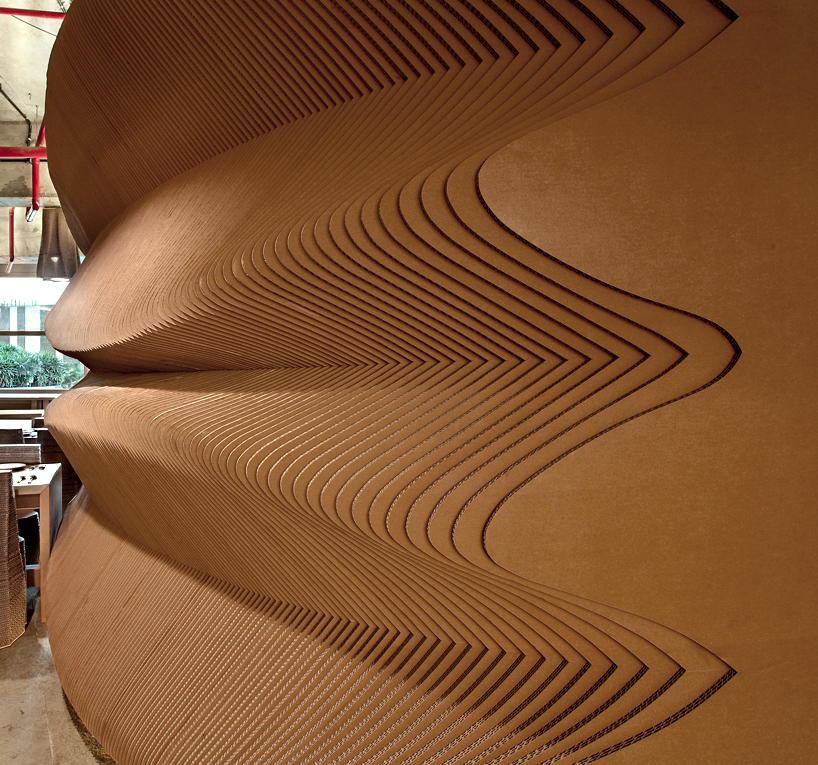 The table tops are treated with wax to prevent water absorption as well as easy maintenance.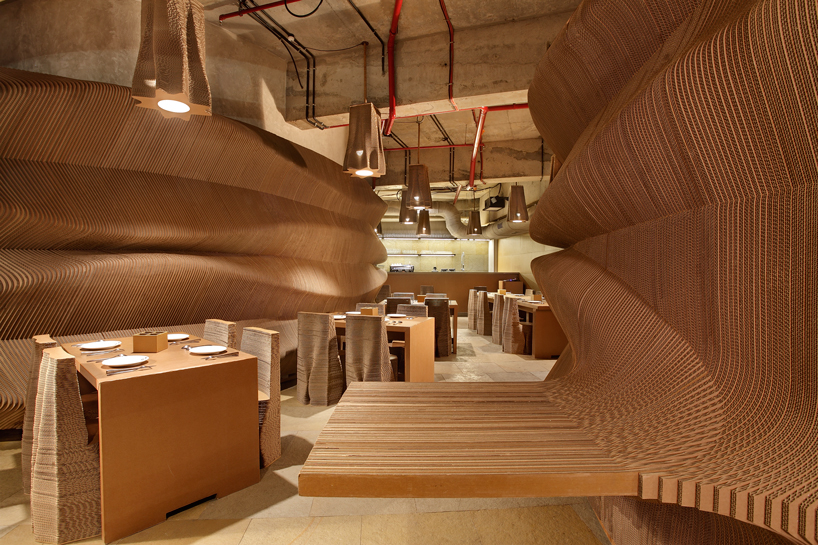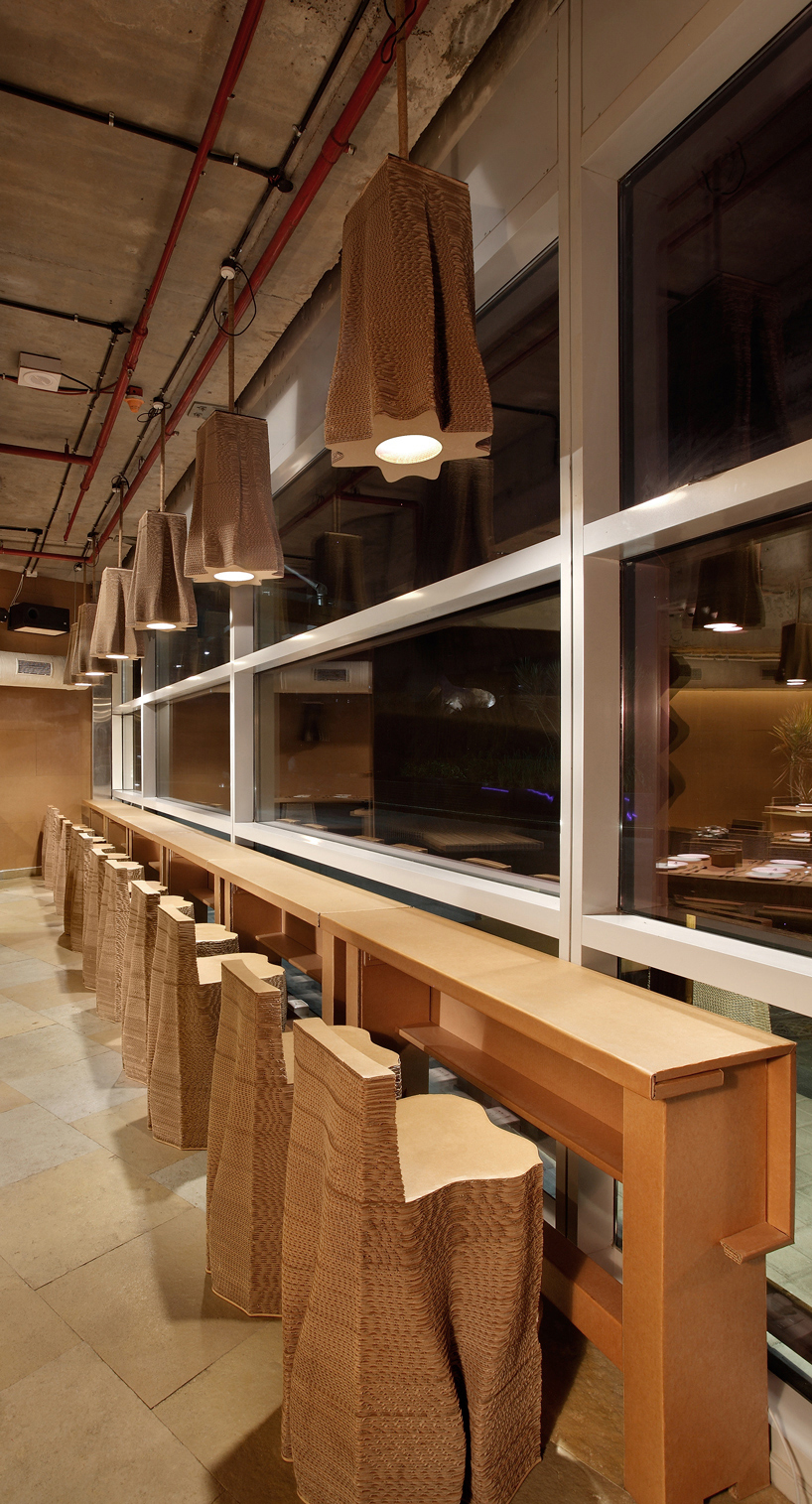 The cardboard used in the project is also comprised of approximately 50% air, which makes it both lightweight and durable.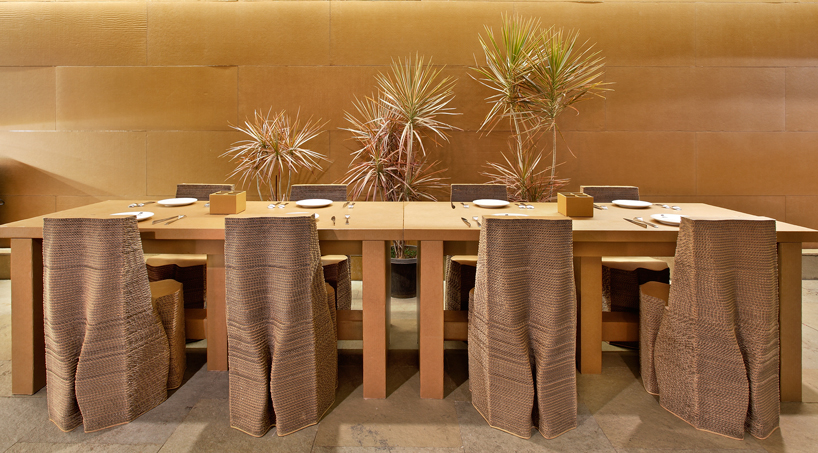 Intricate patterns have been created by slicing the cardboard fluting at different angles and curvatures.