The Mandarin Oriental Jumeirah hotel in Dubai has opened its doors, with interiors designed by Jeffrey Wilkes, blending cosmopolitan influences with tradition.
Inspired by the city's multiculturalism, the design fuses various facets of Dubai identity to inform its interior space, with the Arabian Gulf on one side and the vibrant metropolis on the other.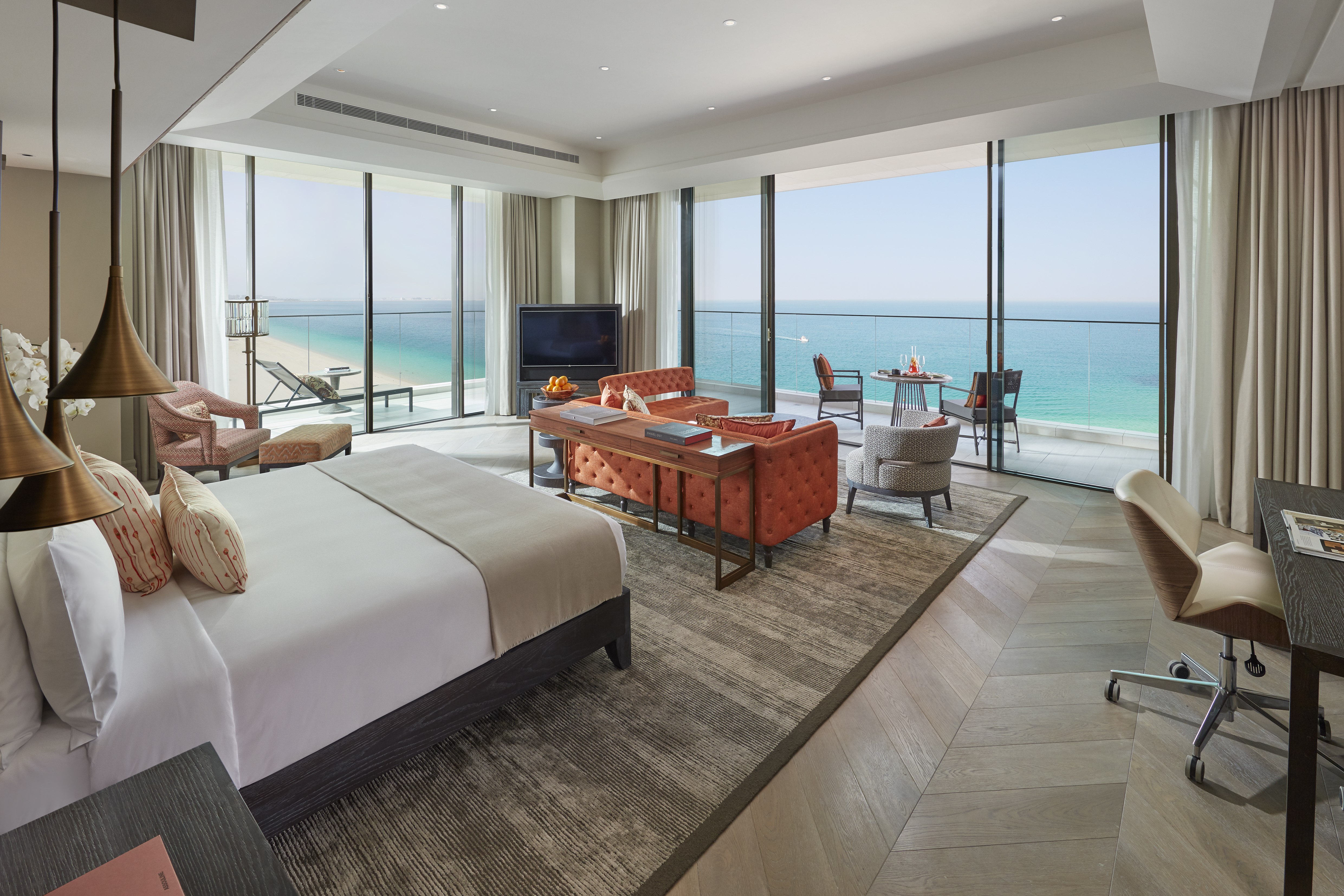 The hotel features a contemporary layering of patterns and textures, warm woods and marble to create a minimalist design which is balanced by a luxurious palette of colours and outlines.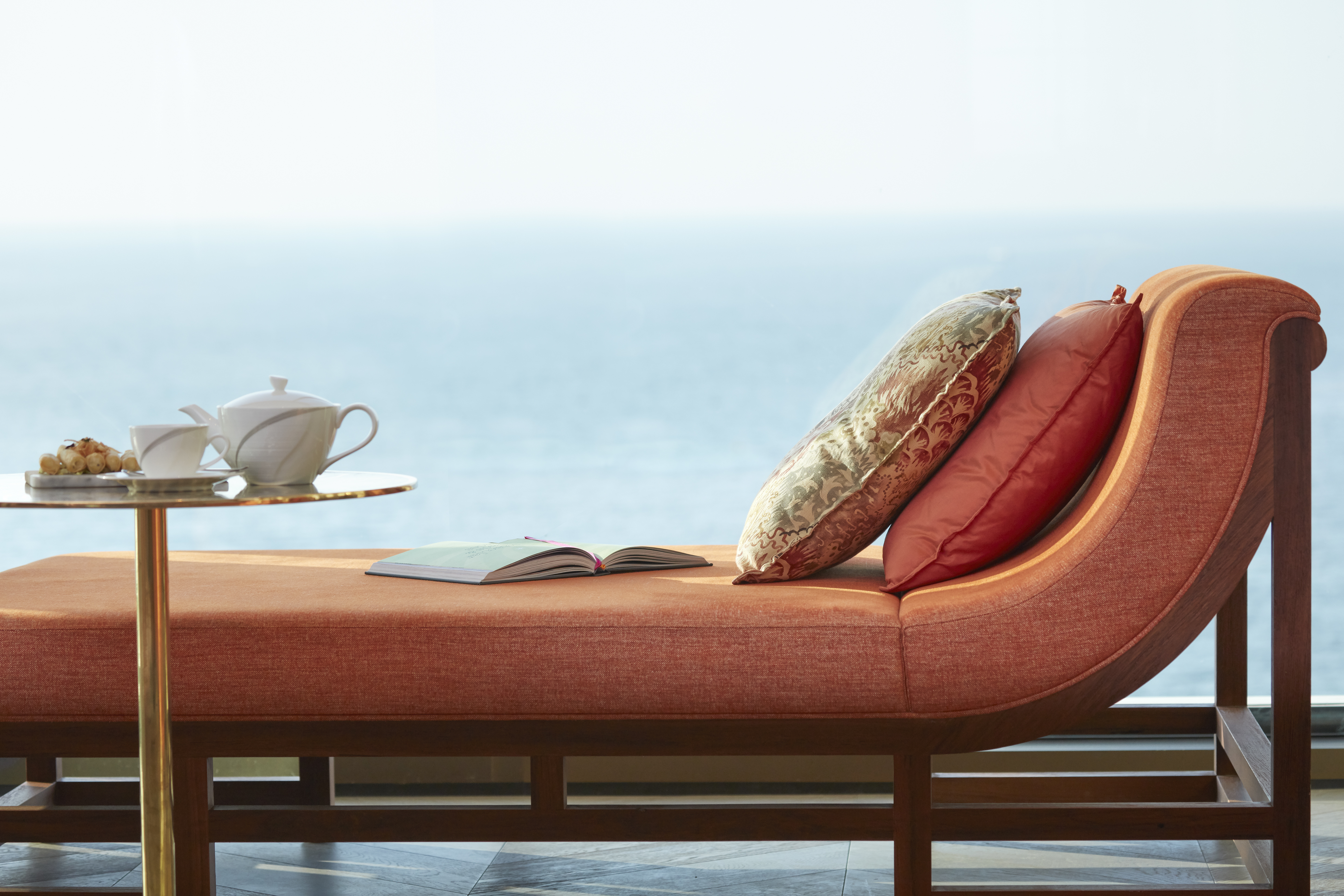 The gardens lead from the entrance through to the vast lobby, taking the form of water features, walkways, stone bridges and teak decks leading guests out to the beach.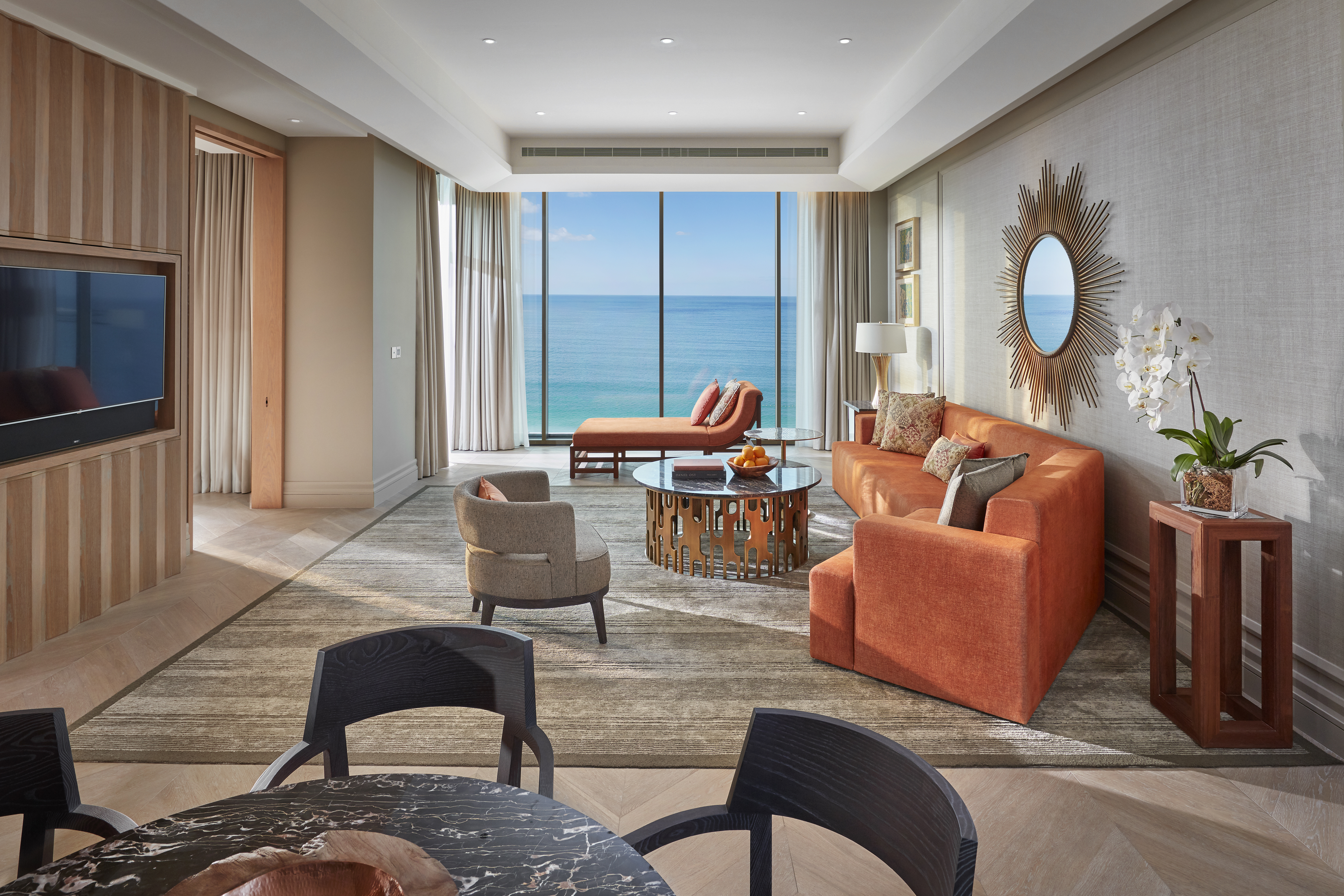 Blurring the lines between indoor and outdoor, the pathway was designed to lead guests through a forest of light and crystal canopies evoking the ocean. Fourteen bronze metal trees - by Czech lighting manufacturer Preciosa - standing seven, eight and nine metres high create a canopy of crystal and light.
The overall effect is rich in texture and reflection, from the weathered travertine to the polished timbers, subtle leathers and shimmering bronzes.
A combination of linen textures, velvet and embroidery can also be found across the hotel's interiors, evoking a relaxed luxury.
Furniture and accessories employ a mix of high-end design labels and bespoke pieces and products, including Kettal, Poltrana Frau Turin, Viya metal and inlays from New Delhi, fabrics from Jim Thompson in Thailand and Atmosphere in Bengaluru.