Dubai-based interior design and branding firm, Studio EM, has recently completed its latest Wagamama project in Dubai. Located in Marina Mall, the project marks Studio EM's third commission in the UAE for the brand following outlets at The Dubai Mall and Zero 6 Mall in Sharjah and their sixth store in the region, including one in Muscat.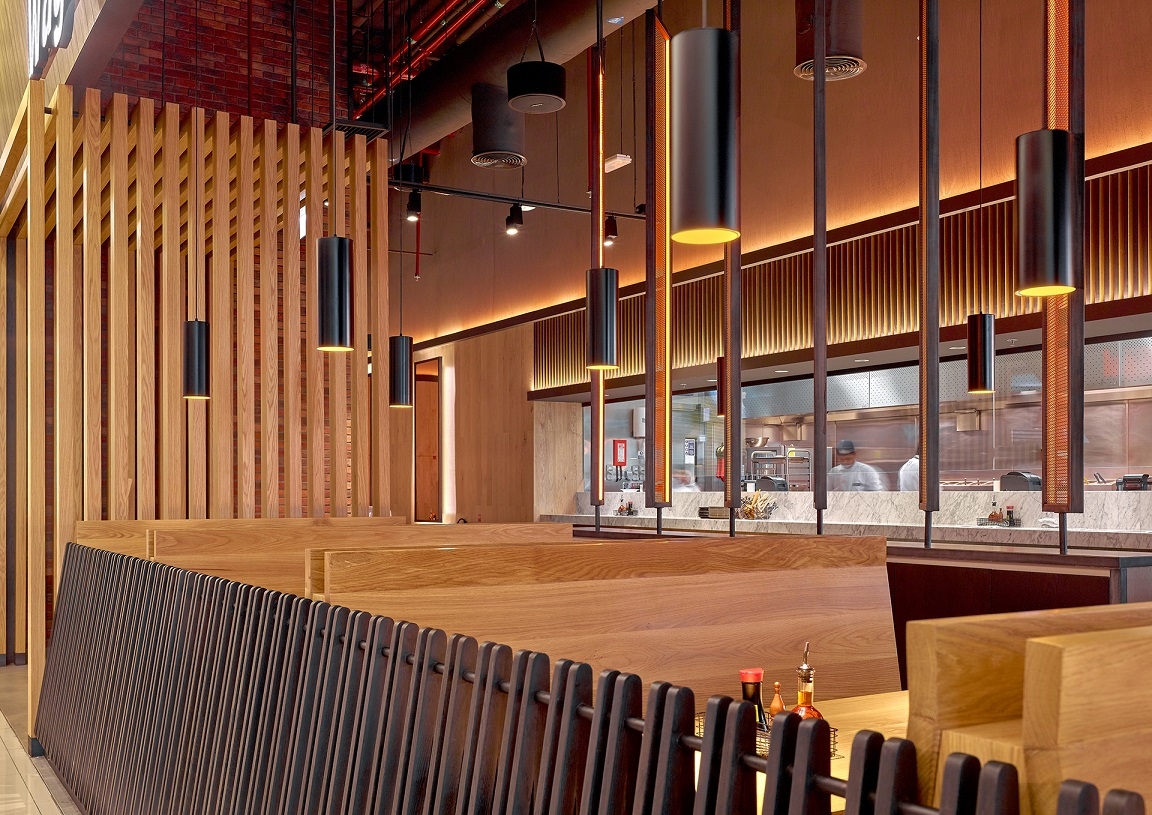 The interior design at Dubai Marina Mall branch follows a similar style to that in The Dubai Mall outlet but with a distinct identity in the form of its striking shop front design.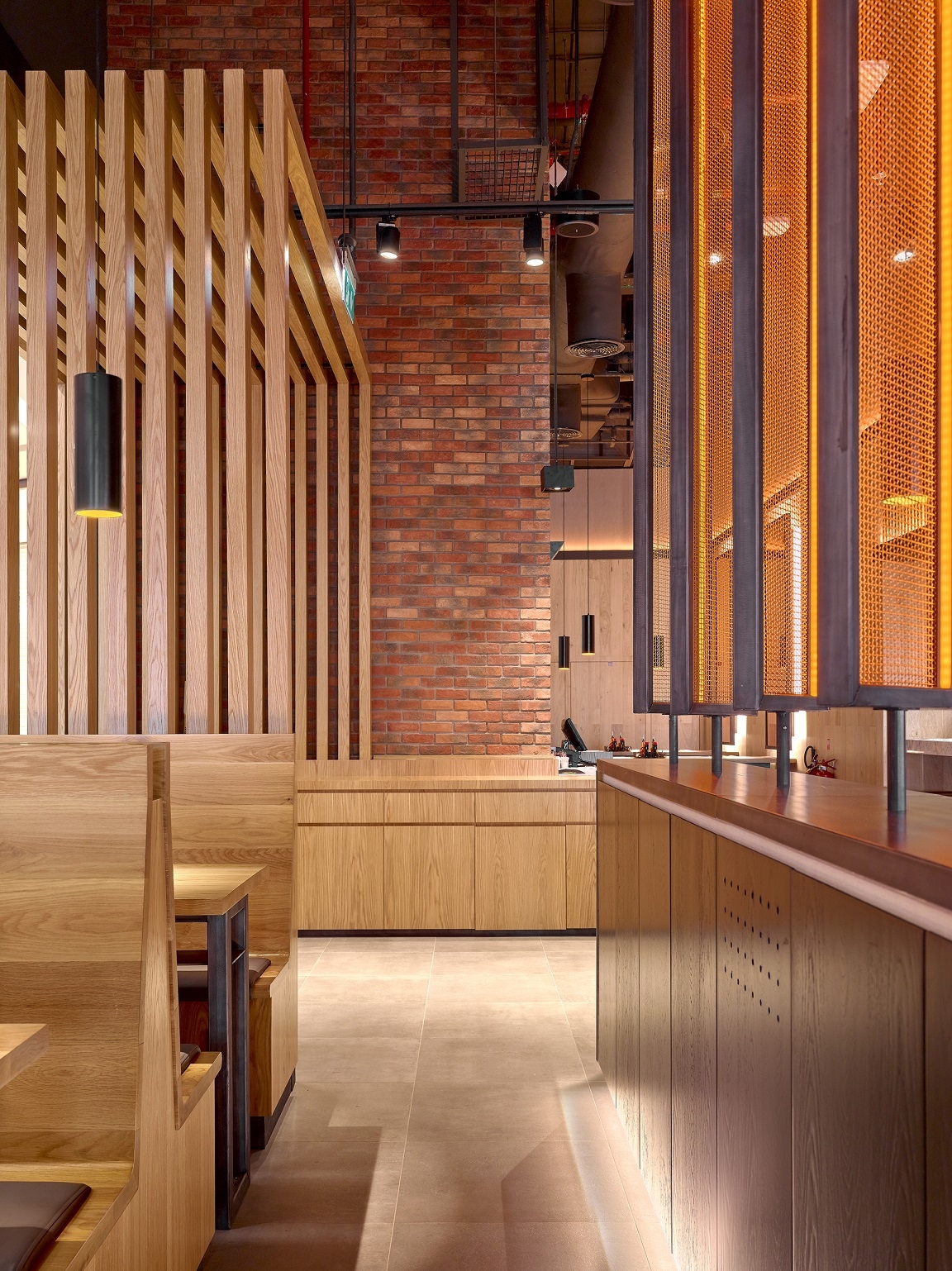 Using natural materials throughout, the design team has created a minimalist concept where streamlined spaces are highlighted exclusively with the materials. The exposed ceiling and brick columns provide an industrial accent, yet complement the wooden details in the furniture and wall panelling.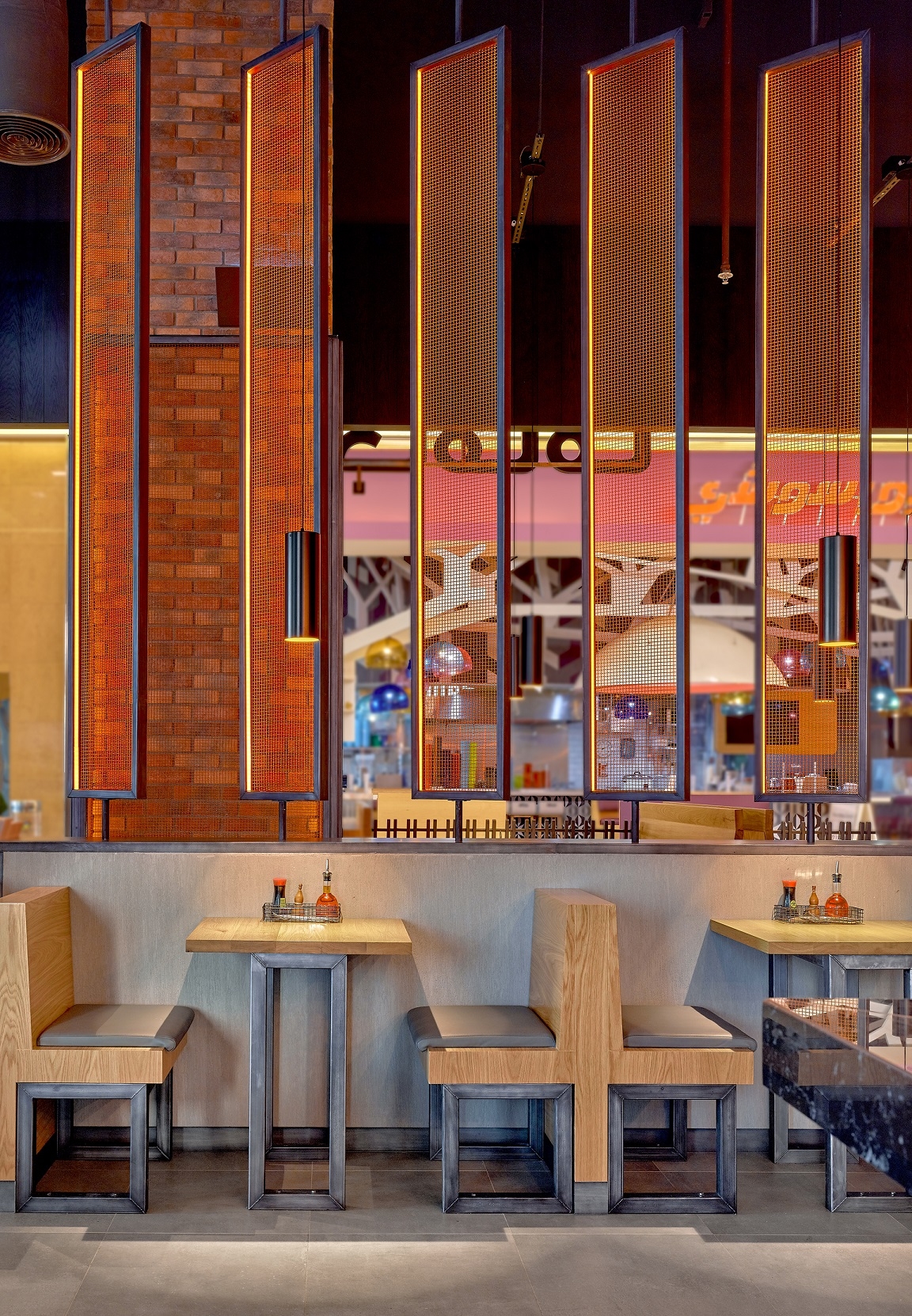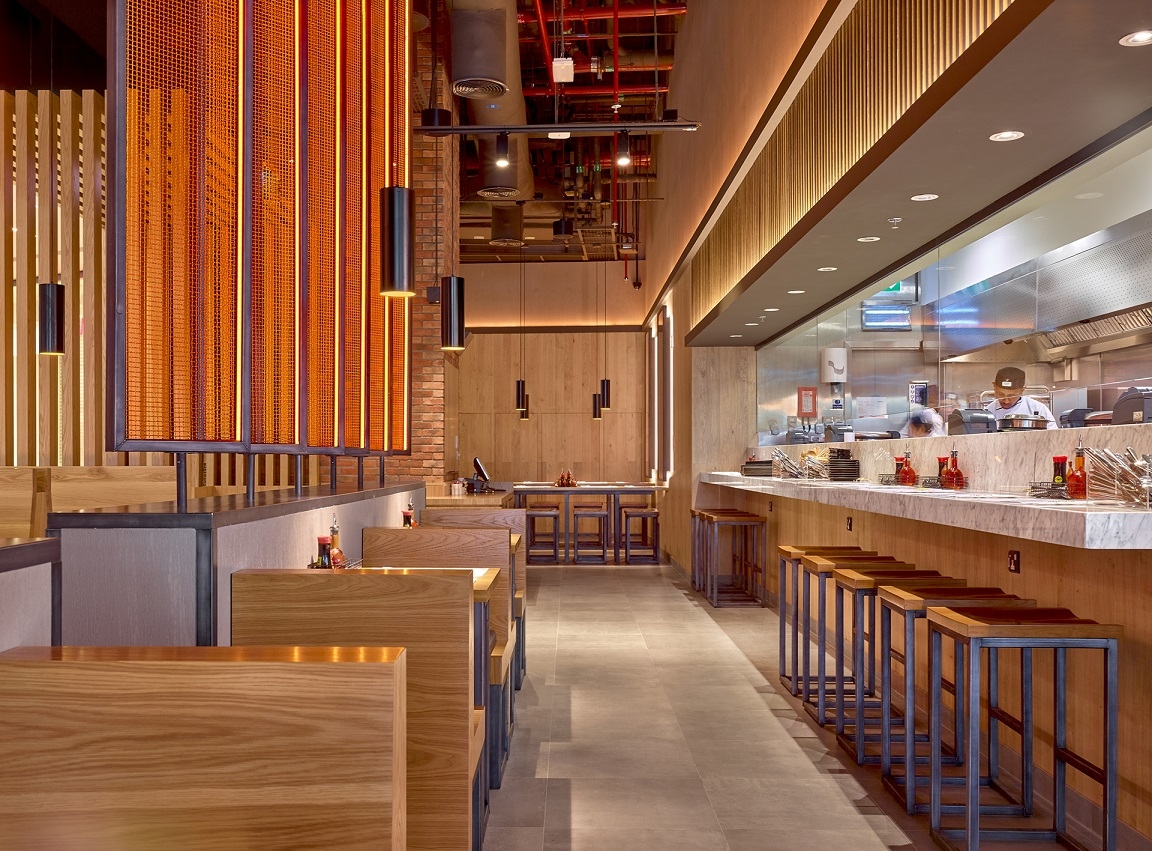 Nicola Fahy, head of F&B design at Studio EM comments: " I love working with Wagamama as a brand and as an international franchise, unlike most franchise brands, there's a lot of scope to play with the design and composition of each store, so long as they look and feel like a Wagamama. With each store we take on, I always identify the shop front as my area to make a mark. We never design two stores that look the same. Each has its own unique character and a point of difference but still feels and embodies all the authenticity of the brand."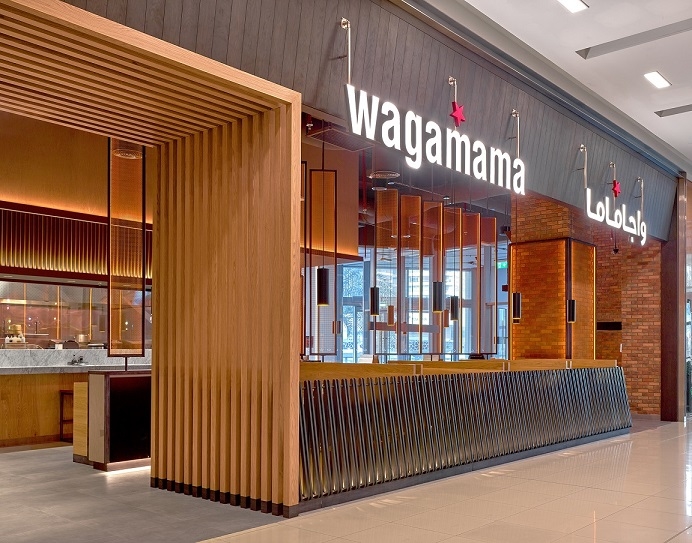 Co-founder and creative director, Emma Stinson, shares that Fahy is particularly adept at detailing joinery, as seen in the extensive use of wood throughout the eatery. Munawel Interiors worked on the execution of the joinery. Previously, it had collaborated with Studio EM on the Wagamama outlet in The Dubai Mall.