Design firm Brand Creative has recently completed a new retail outlet called Mauzan, a 36m2 Middle Eastern modest womenswear boutique.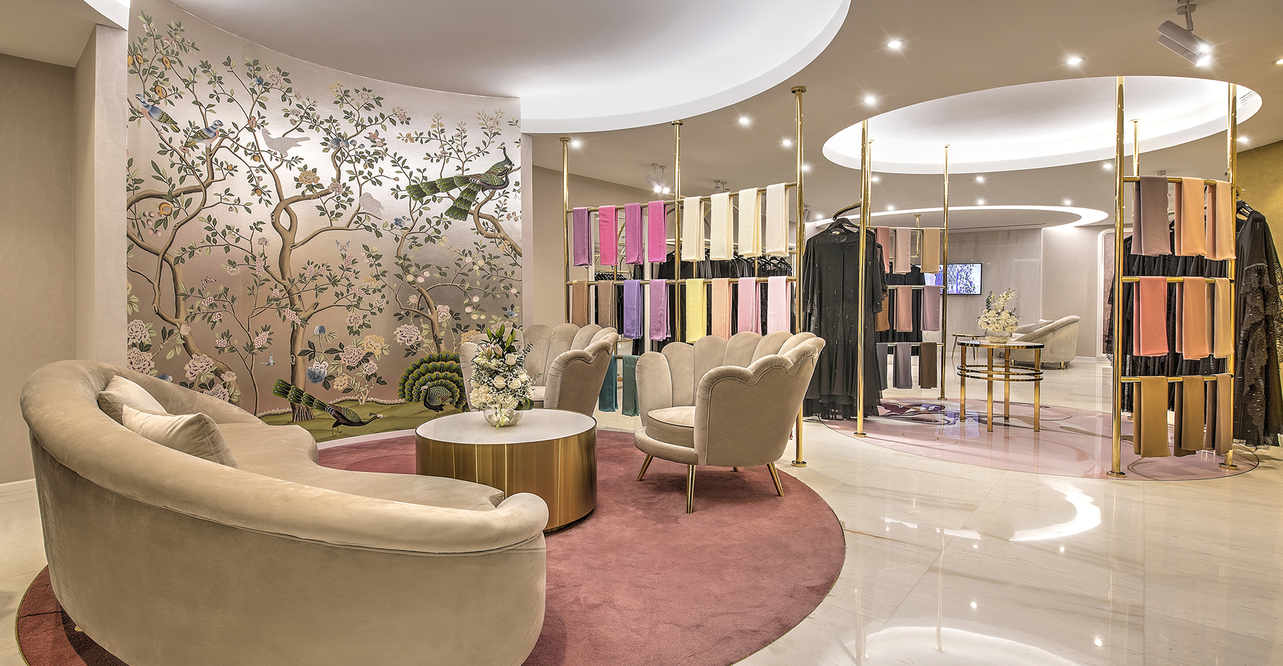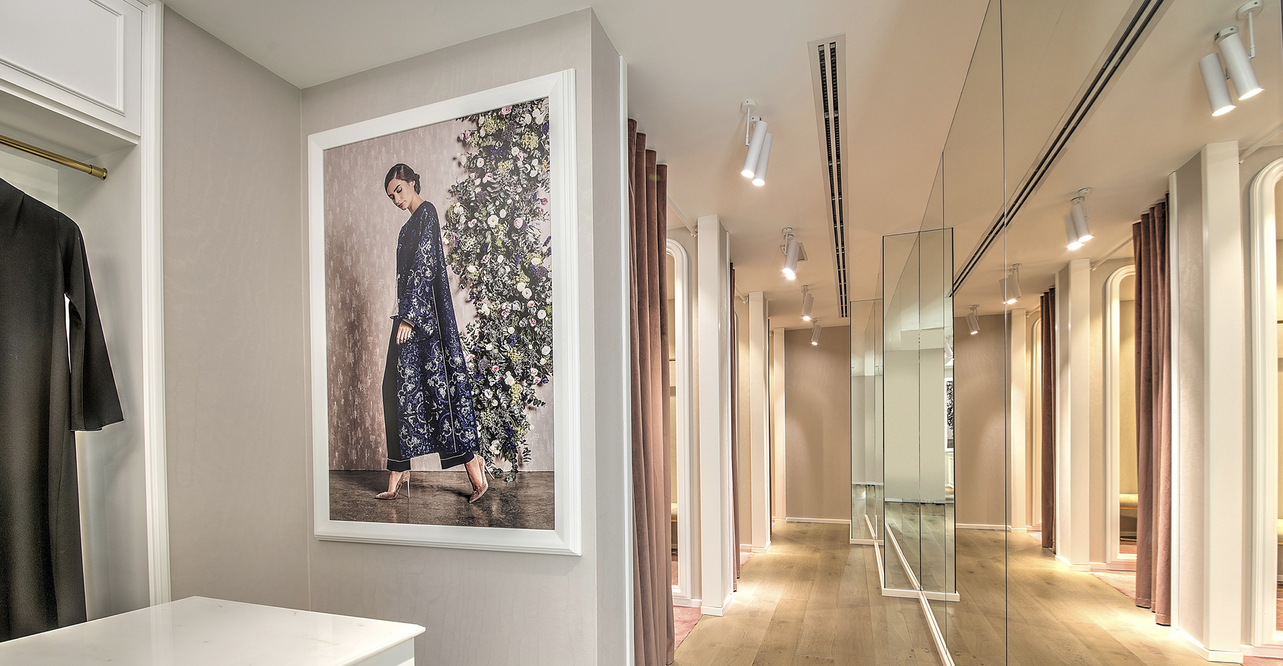 Located in Al Ain, the store has been designed to reflect contemporary Middle Eastern values. The boutique's sophisticated yet subtle design features soft pink hues with marble and luxe gold finishes.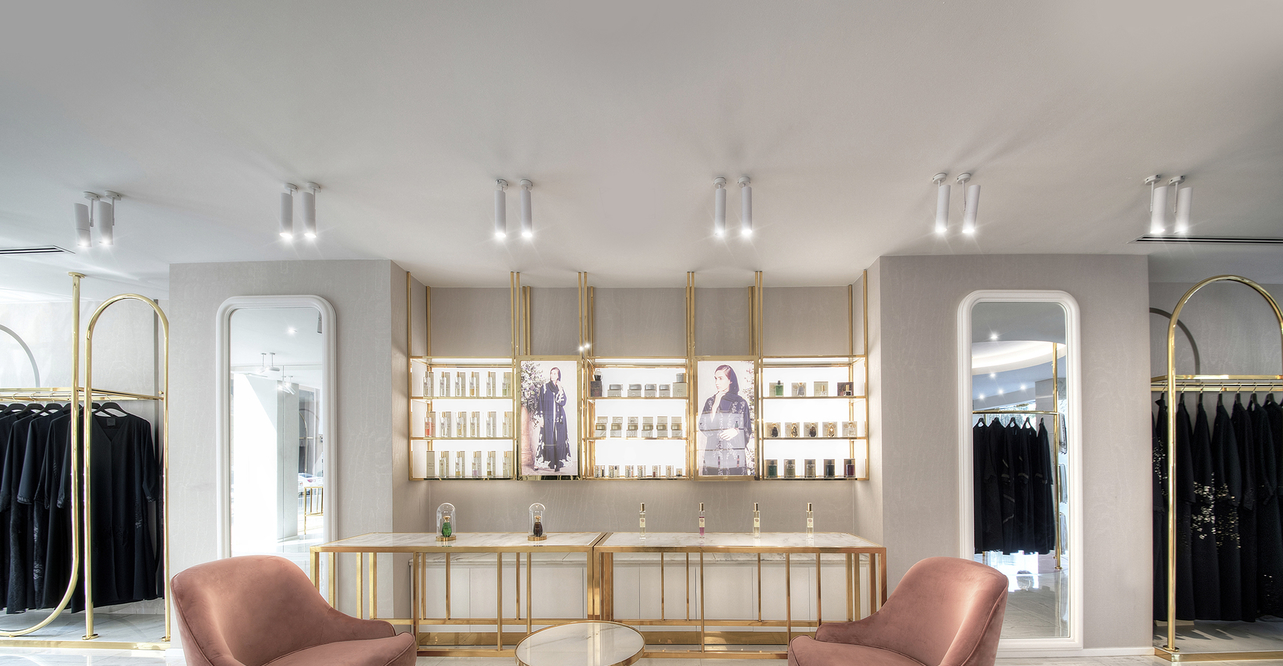 The soft, feminine aesthetic is carried forward with customised curved gold metal rods that add definition throughout the space. The chic circular seating area features a statement wall and an opulent chandelier.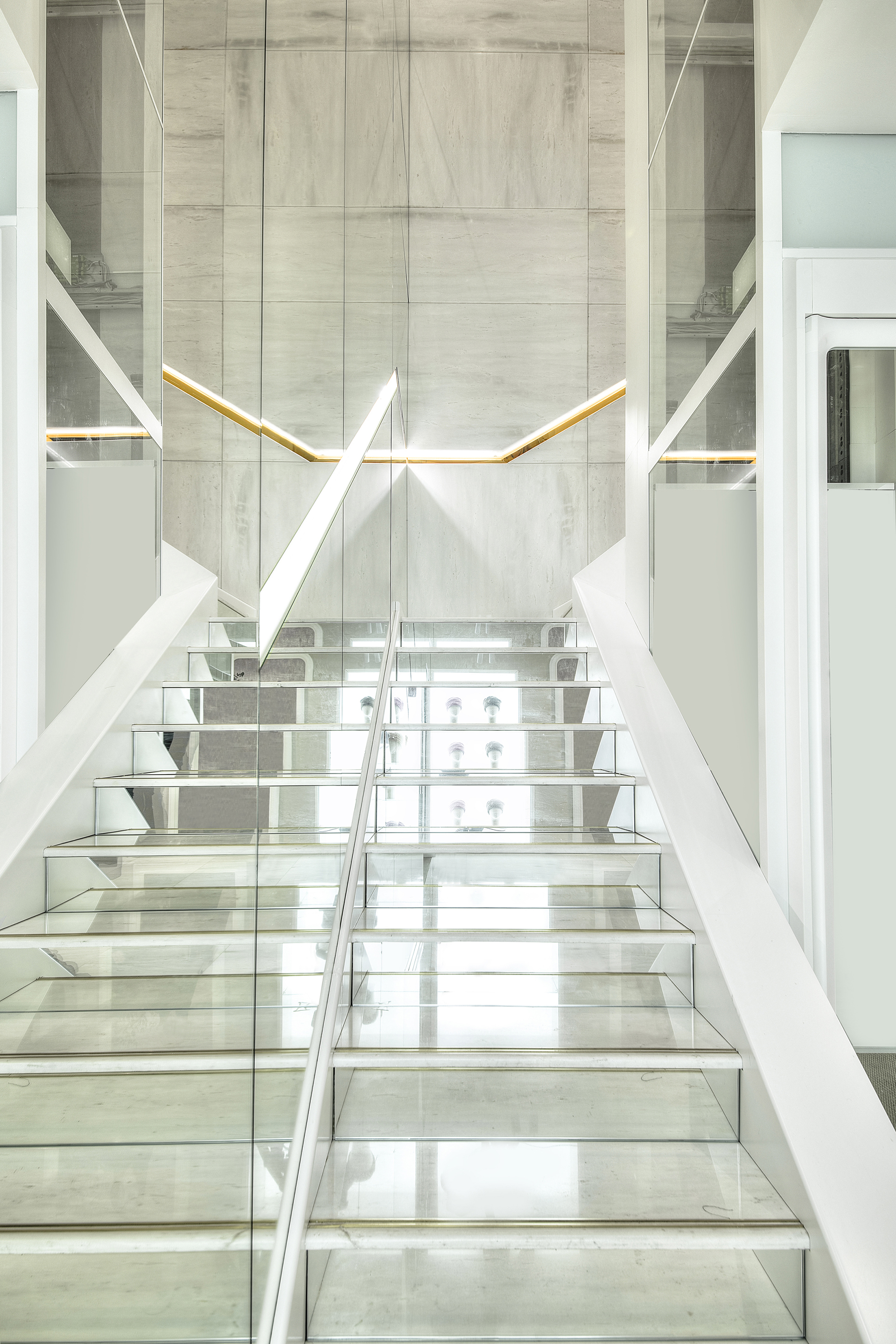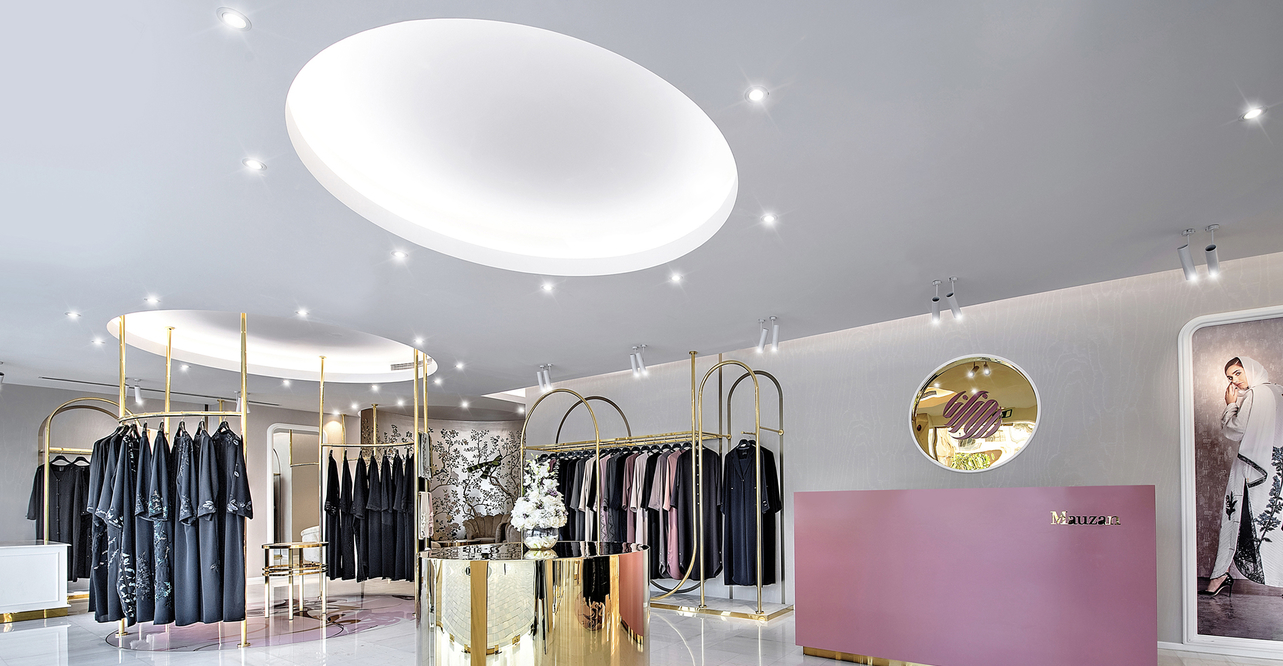 There is a separate perfume section from the clothing retail, with a circular ivory and gold partition, leading customers into the minimal, sophisticated fragrance area.
"We wanted Mauzan to feel like poetry in motion. Middle Eastern culture and aesthetics are historically as emotive as they are extravagant. We wanted the design to meet somewhere in the middle of traditional luxury and modern minimalism," says Carla Conte, founder and creative director of Brand Creative.