Designed by Pallavi Dean Interiors, Al Rawi (Arabic for 'storyteller') is a two-storey literary hub, catering to writers, artists and designers, as well as young children.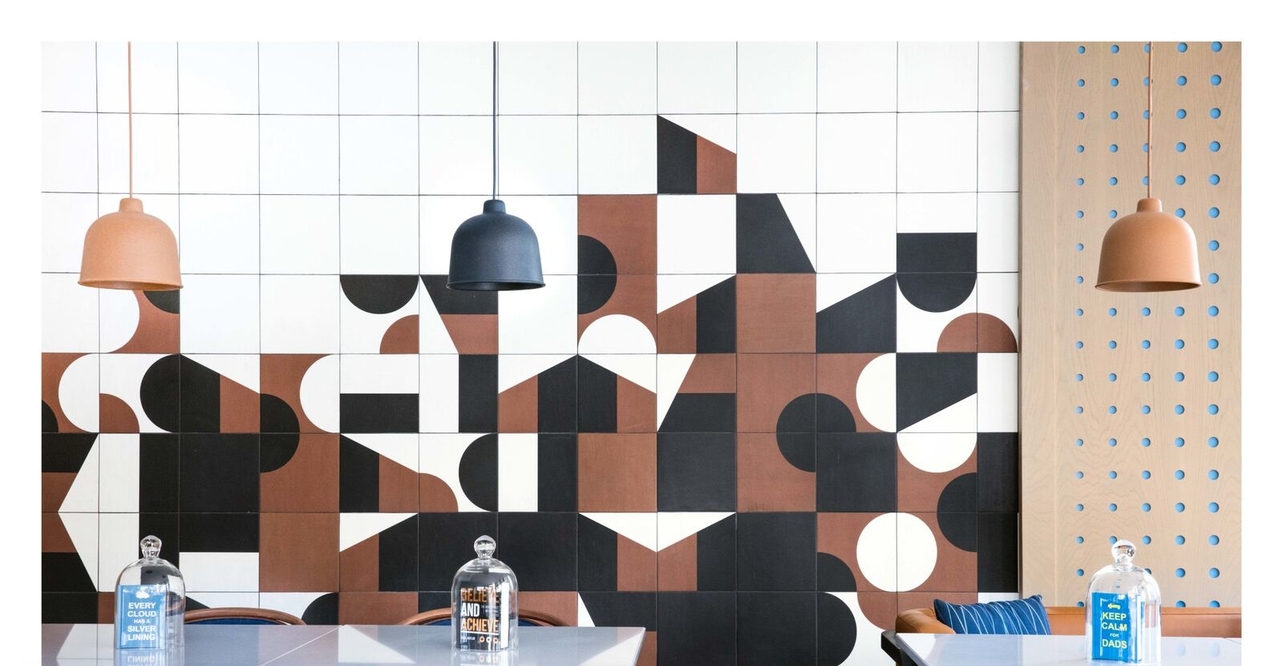 The client, private management company Tetra, wanted a flexible, multi-use space with a cafe, restaurant, event space and children's creative zone.  Sharjah has had a book fair since 1982 and it is home to many of the region's best universities, so the book theme was a natural choice for the designers.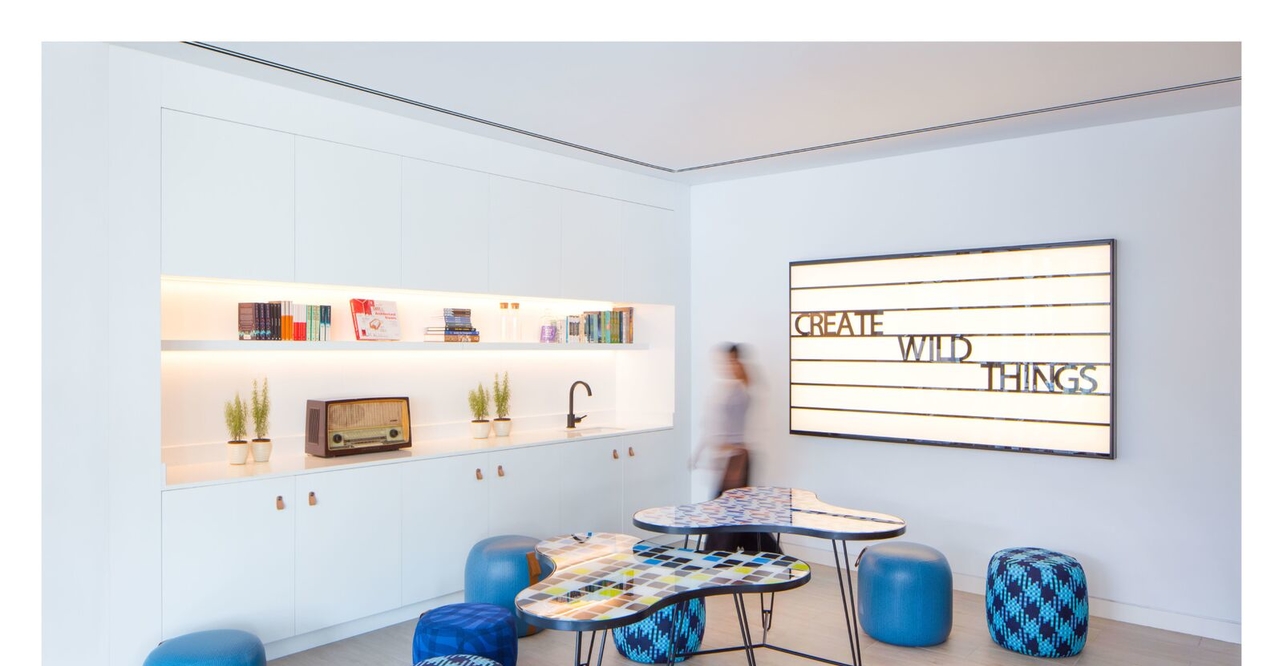 Pallavi Dean, design director at Pallavi Dean Interiors, said: "The design is full of literary inspiration, but in a subtle and abstract way. The woven texture of the hand rails and space dividers, for example, is based on the stitching that binds books. It's those kind of playful literary references that we think gives Al Rawi its personality and character."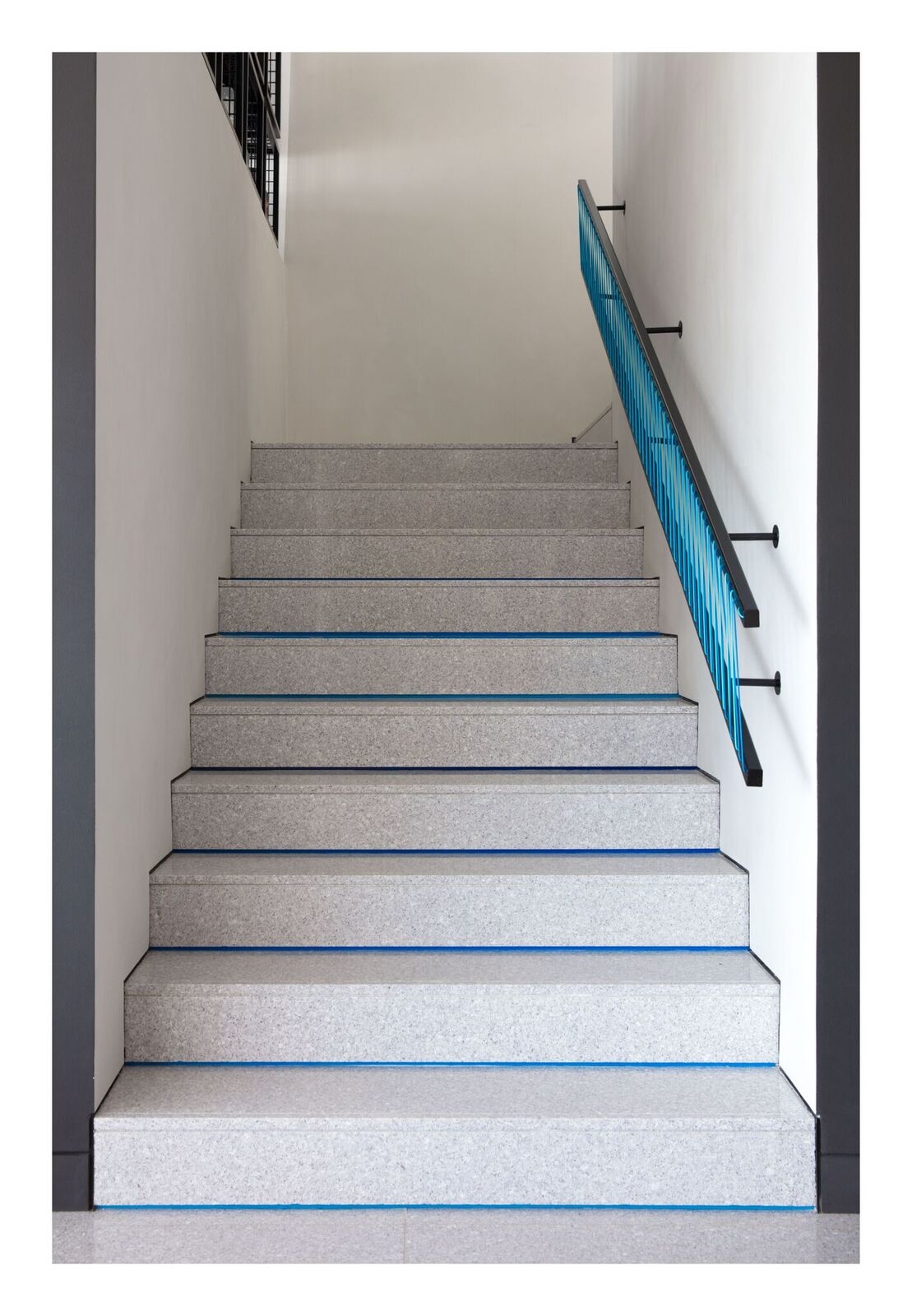 Most of the book shelves are in the centre of the floor, not against walls, so light and shade can dance around the space. The stitch detail from book spines is a recurring theme – used at various scales, from space dividers to handrail details. The tactile rubber material invites visitors to touch and feel the element, as they would a book.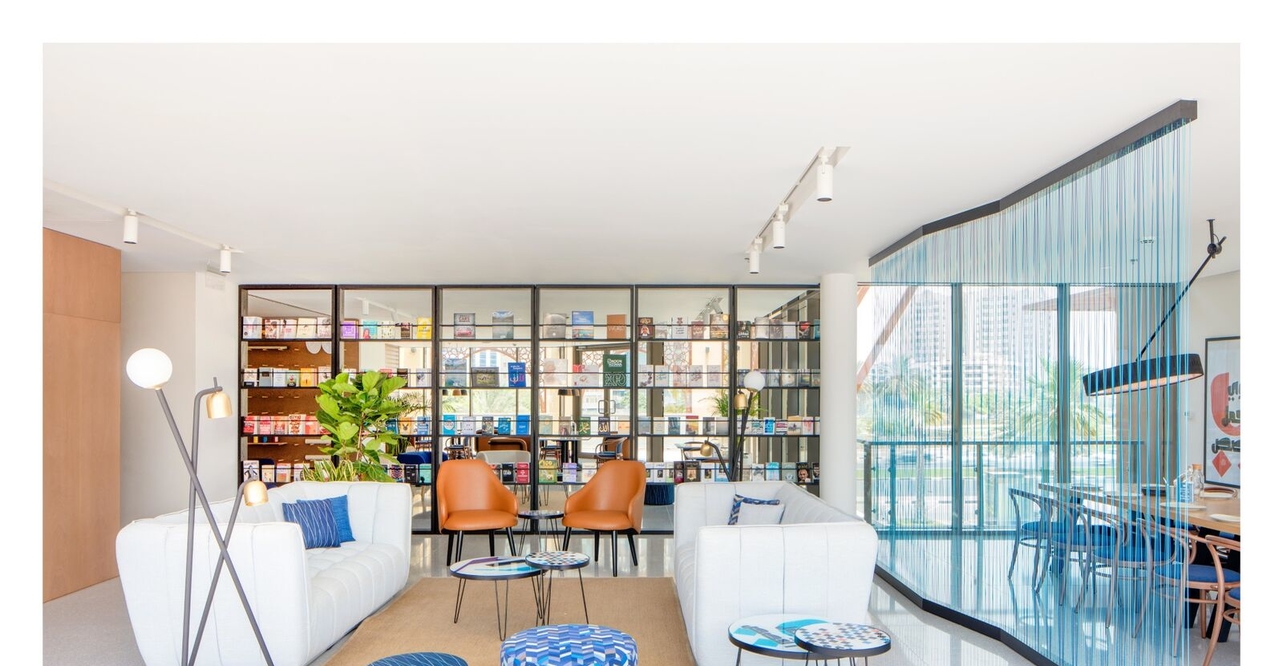 There are custom sculptures and light mobiles inspired by books and words, including an installation of a giant mobile, suspended from the ceiling, and made up of dozens of wire-framed books.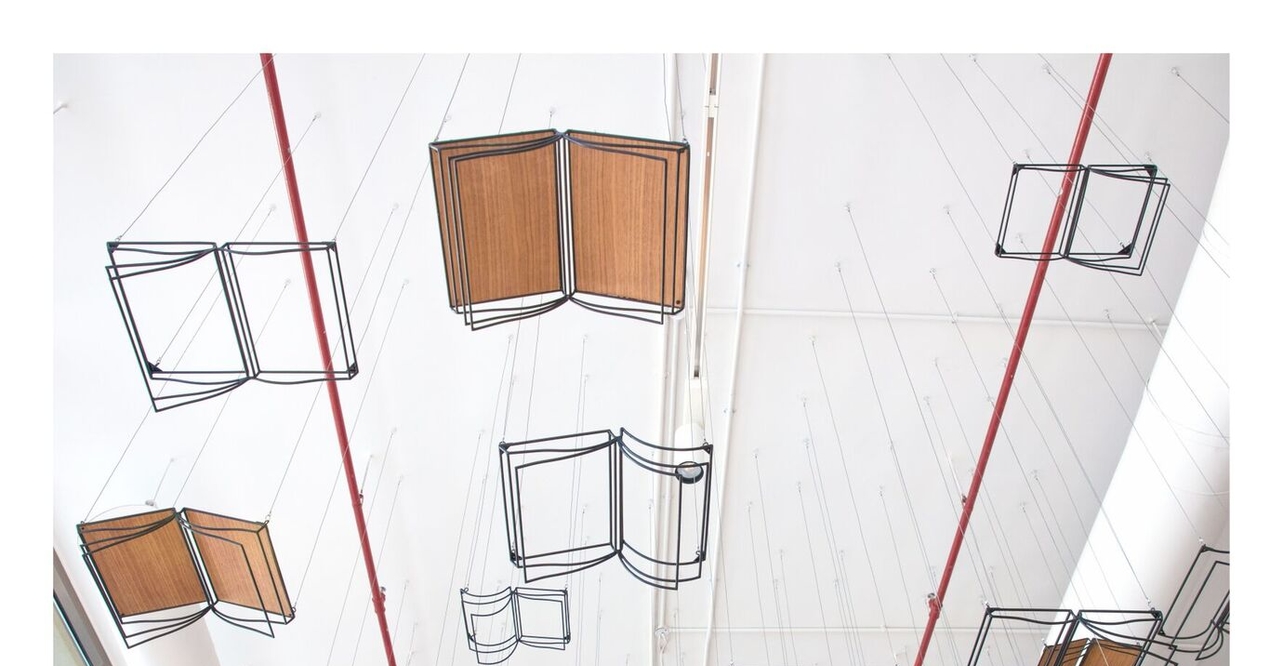 An eclectic selection of furniture is a response to the many different ways people read and write, from relaxing in an armchair to task chairs for writing on laptops.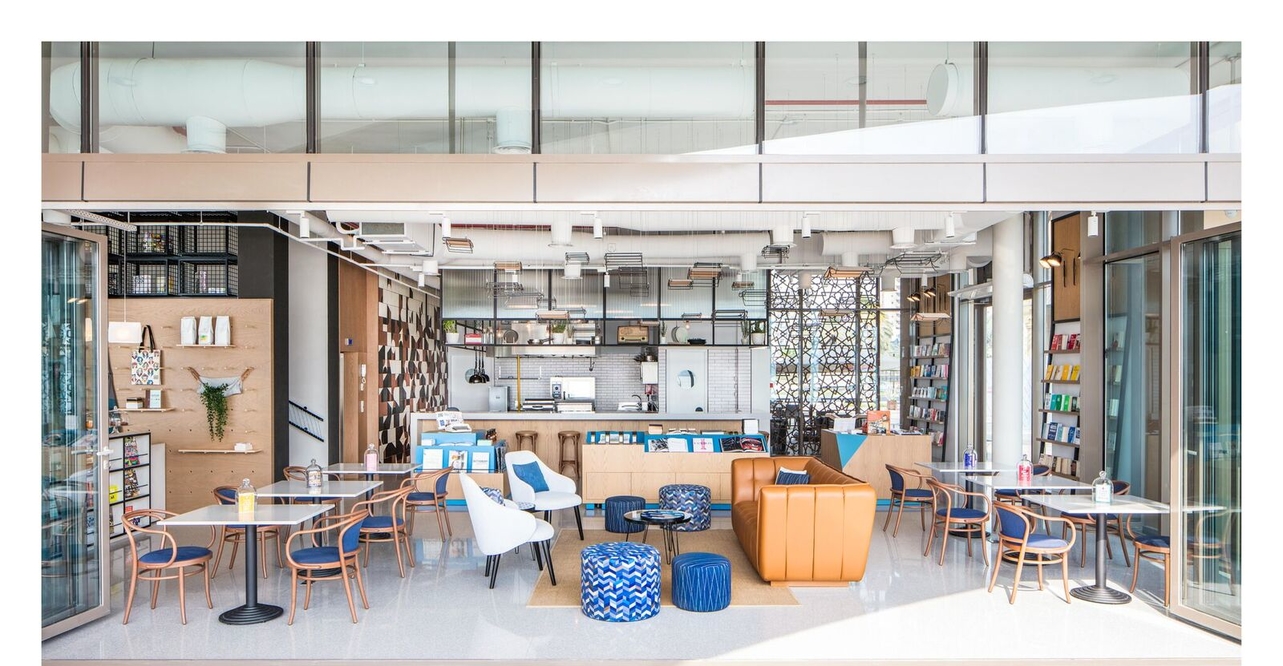 Pallavi Dean Interiors designed retail pods to display the books, stationery and other book-related merchandise. These pods are on castors so they can be moved: they normally sit on the lower entrance floor for maximum footfall, but can be moved upstairs for an event such as a book launch. The base of the pods act as storage, while the colours refect the Al Rawi brand and their tiered form creates visual interest.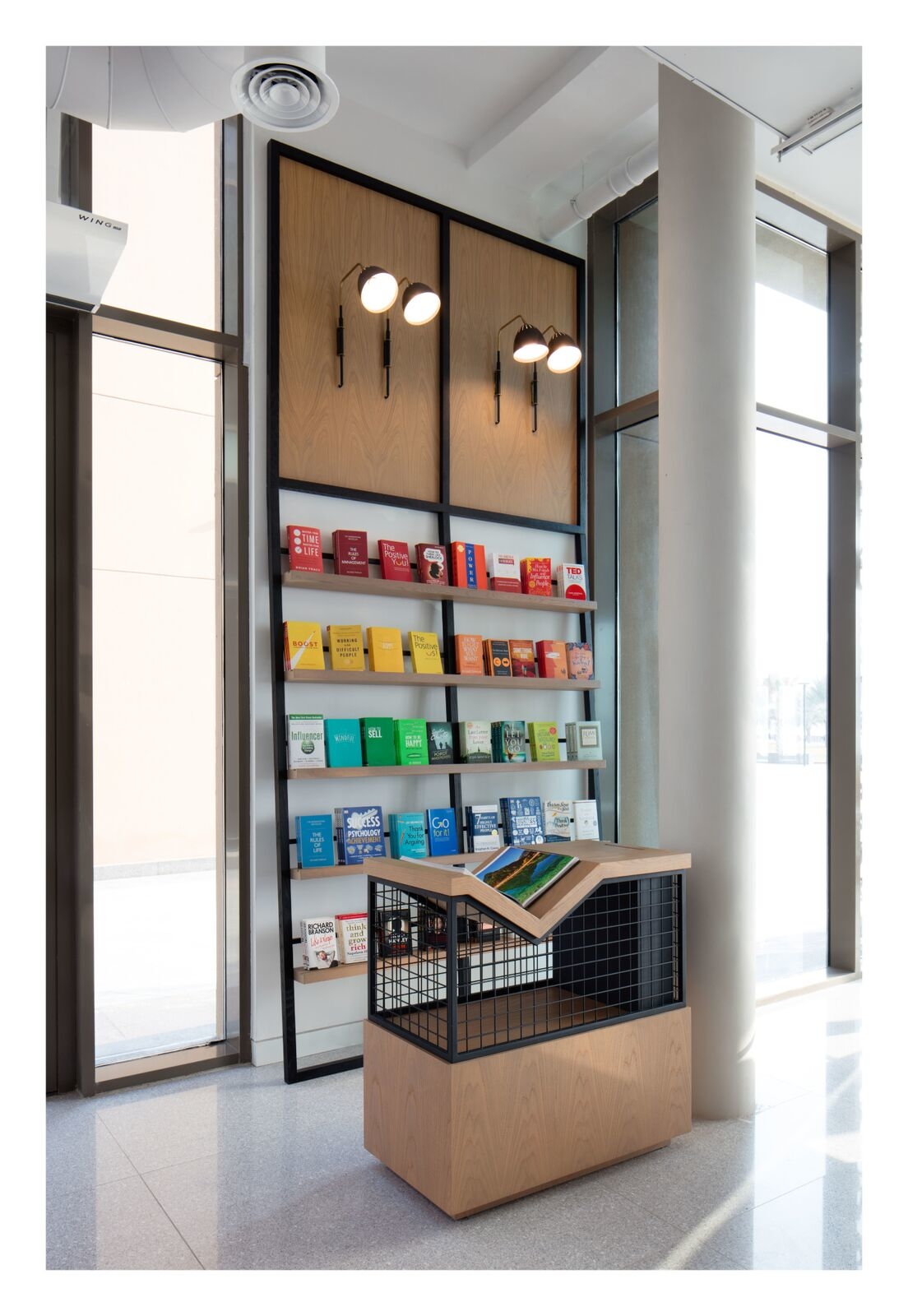 The chef wants to host culinary evenings and have live cooking demonstrations in the space, so an  open-plan kitchen at the heart of the floor plate functions as the show kitchen with a shelf suspended above the bar to display tableware for sale. A grab and go bar has been designed to attract walk in visitors from the Al Majaz Waterfront promenade. This is where customers can grab a quick cup of coffee and fresh pastry items; the front of the bar doubles up as a retail space for impulse purchases such as books and magazines.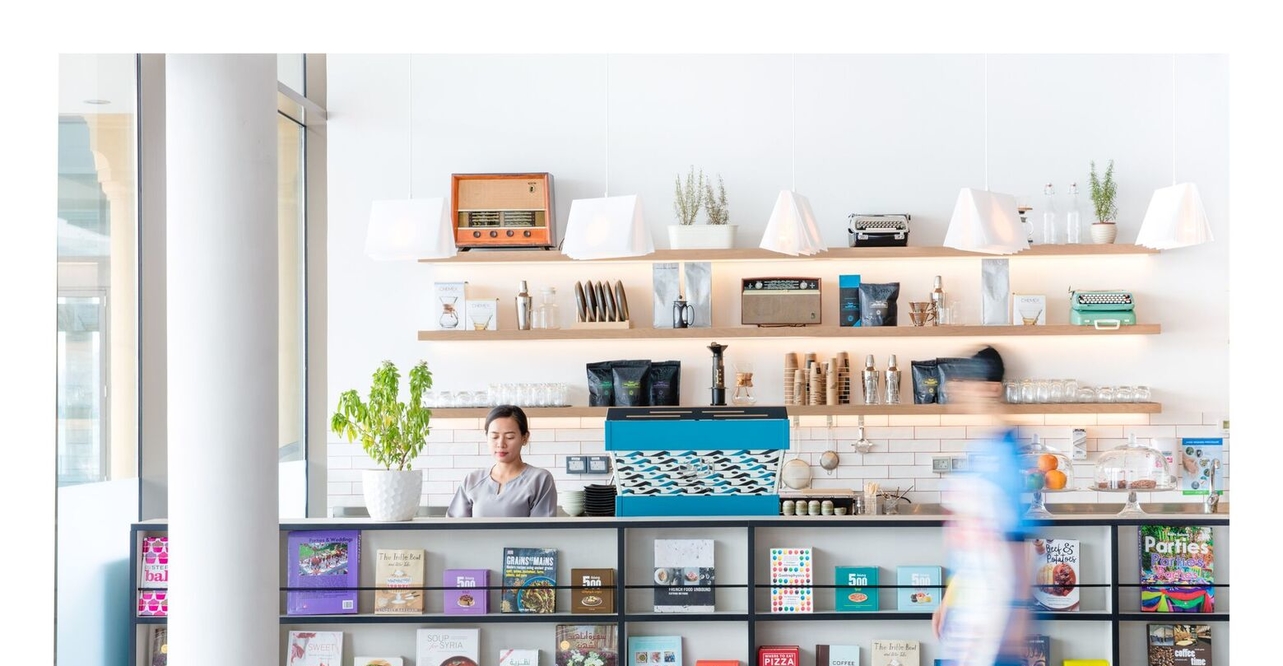 Pallavi Dean Interiors also created a dedicated zone for children where they can read books and get creative, with a range of painting, drawing and making activities. This area is adjacent to the family dining and the bathrooms on the upper level.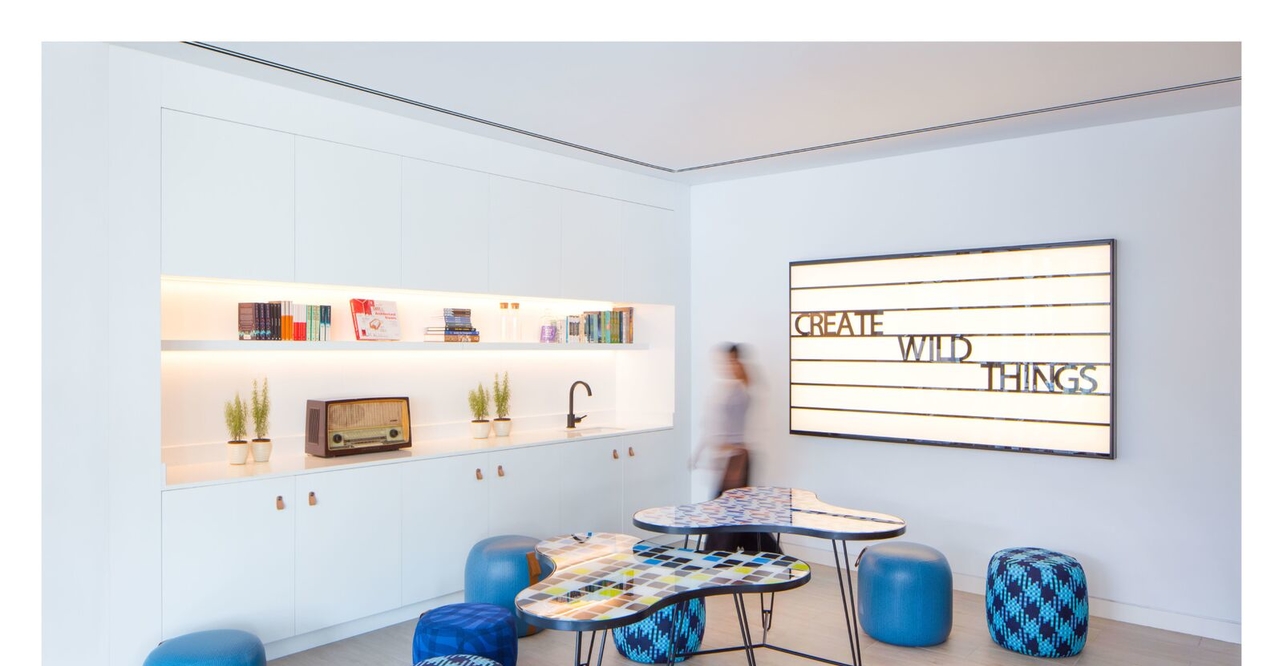 Al Rawi is designed to be a flexibe, agile space – a quiet place where people can read and work in the morning, a bustling restaurant at lunchtime and a space for hosting events such as book launches and talks in the evening. One example of this is the floor-to-ceiling library shelves which rotate, so they can form either a continuous wall to divide the space, or pivot 90 degrees to open the space up. While their primary function is to display books that are for sale, they're designed to be flexible to display accessories and other mechandise.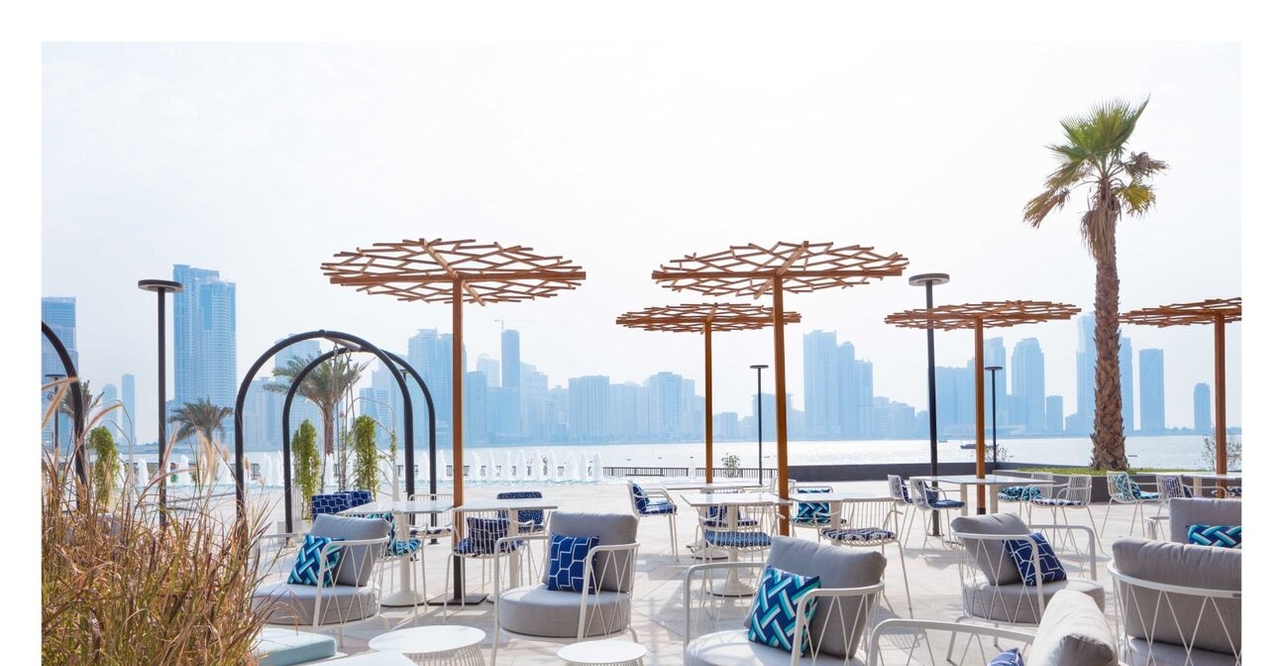 Al Rawi is the latest project for Pallavi Dean Interiors in Sharjah, others including Shababeek Lebanese restaurant and Sheraa Entrepreneurship Center.