Dusseldorf-based retail design specialists, Schwitzke & Partner's Dubai branch has redesigned Virgin Megastore's flagship outlet at The Dubai Mall. Launched recently, the 2,400m2 was created to be the new lifestyle and IT destination for the region offering the latest range of music, multimedia gadgets and games as well as books and toys. 
Inspired by the energy of the vibrant emirate, the store design reflects the variety of urban experiences visitors expect in concept stores. To emphasise the diversity of products and categories in the store and to give the customer intuitive orientation at the same time, each department such as electronics, gaming, outdoor, fashion or house has been designed as a distinct neighbourhood. Each category zone is characterised with individual materials and architectural elements, such as frames, portals and signage or ceiling.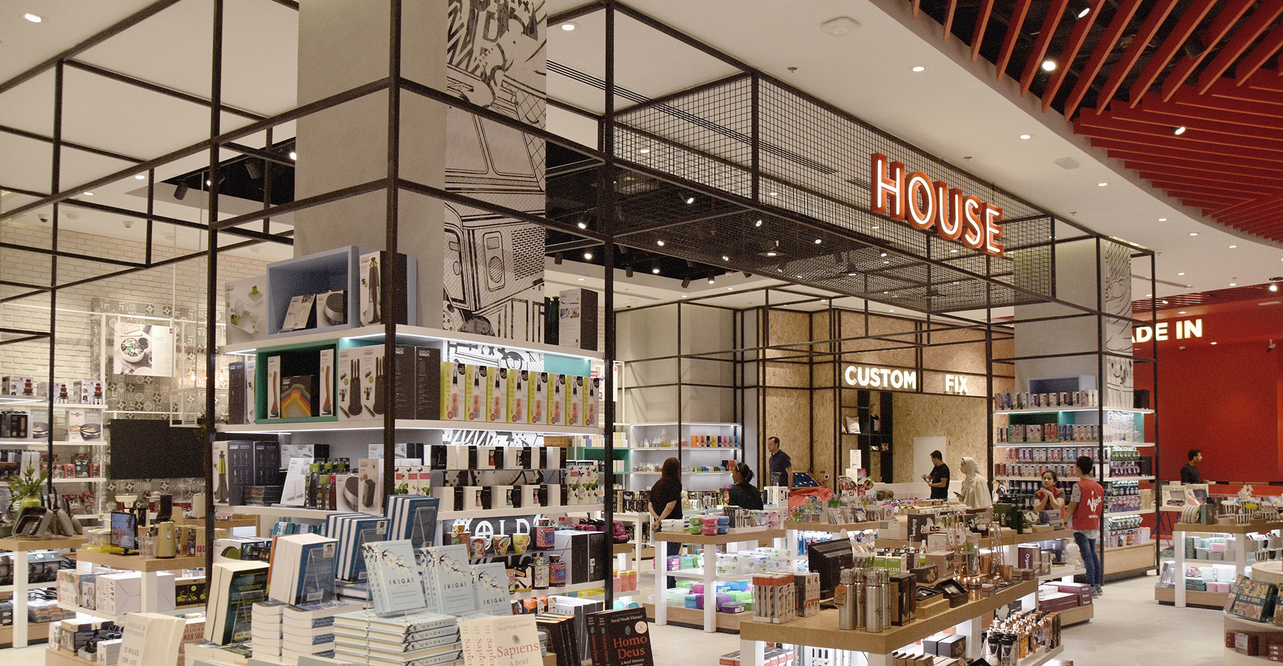 The experience zone in the entrance area displays the latest must-have products as well as seasonal exhibits welcoming the customers to this unique and experiential retail world. 
The ceiling lamellae elements, characterising the main circulation path, as well as the orientation points, the two entrances and the cash counter, are highlighted with the brand's bold colour to catch the customer's attention. As added-value services are the USP of the brand, the defining feature of the store is the so called RedBox for ticketing, customisation, support, repair, and wrapping to create an immersive retail experience.