Frederick Trzcinski, Ideal Standard Gulf, marketing & innovation director MENA, on what's new from the leading manufacturer of bathroom solutions.

Commercial Interior Design: Talk us through your newest product releases for the commercial sector
Frederick Trzcinski: We have unveiled a number of new pioneering collections of different types of products that accommodate the commercial sector.
Our Sphero range of smart urinals brings hygiene, user comfort and easy maintenance together thanks to intelligent designs and smart technology allowing for greater levels of cleanliness and water saving capabilities.
The circular, concave design of all products in the Sphero range was adopted due to the shape's natural anti-splash geometry and the ease of maintenance with Sphero's mobile app. We have also launched ProSys - a comprehensive range of pre-wall installation solutions that provide complete peace of mind behind the wall whether it's a new building project or a simple renovation. ProSys offers advanced and sophisticated features like our EasyFix wall brackets that make the frames extremely easy to install guaranteeing superb levels of performance. They have also been thoroughly tested to ensure safety, quiet operation and reliability that lasts.

CID: What are the current trends in commercial bathrooms right now?

FT: With commercial washroom quality increasingly acknowledged as an important contributor to improved customer satisfaction, Ideal Standard has conducted a study in collaboration with Dr Saul M Golden of Ulster University in Ireland.
The findings demonstrated professionals are now considering and end users are expecting a wider range of features and benefits including greater levels of hygiene, personal comfort, design and other elements that support wellbeing.
I would like to add that with the global outbreak of the pandemic coronavirus COVID-19 disease, hygiene and infection control measures in the bathrooms are taken more seriously than ever especially with the recent study of how flushing the toilet may fling coronavirus aerosols.
Another challenge nowadays is to find innovative ways through modern technology to reduce splashing, reduce touching of bathroom surfaces and avoid residual stagnant water. At Ideal Standard, we are fully dedicated to innovation, committed to product development and we believe in sustainable design. This is manifested in products whose scope, style and technical performance is unrivaled and provide the highest levels of infection control.
From a design perception, opting for coloured basins and mixers are all the rage nowadays. We are accustomed to seeing mostly white bathroom basins and chrome mixers, so this colored trend is sure to make all the difference.
Hinting once again at Ideal Standard's successful design heritage in which colour played an important role, Ludovica + Roberto Palomba also developed a stylish new colour palette for our ceramics and mixers iconic portfolio of the 'Atelier Collections', some of which are black gloss, kashmir, sage, pomegranat.
For ceramics and brushed gold, silver storm and magnetic grey for mixers portfolio. The 'Atelier Collections' has been created in a distinct design style where design gives meaning beyond function and quality is second to none.

CID: What solutions does Ideal Standard have for those?

FT: Ideal Standard has a long history of working with leading scientists and specialists to develop products under its strong and international brands: 'Armitage Shanks' and 'Ideal Standard', that prevent the spread of germs and bacteria.
Our Markwik 21+ range of mixers are designed to have a very low static water volume, and feature material and simplified internal designs such as our BioGuard antimicrobial outlet to reduce the risk of bacterial build-up over time. Compatible with Markwik 21+ mixer is our Contour 21+ basin that is designed with Hydrofin technology that reduces splashing by over 90 per cent. Contour 21+ also includes integral SmartGuard antimicrobial additive technology which contains ionic silver that reduces the threat of cross-contamination and helps keep surfaces clean and hygienic across their lifetime.
Going forward, our health became central to the way we design, build, think and interact. More than ever touchless solutions are playing a key role in creating safe environments for everyone to enjoy. Ideal Standard offers a complete range of sensor operated taps such as our Ceraplus and Ceraplus 2.0 that use infra-red technology to trigger the flow of water, WC and urinal flush controls that feature infra-red capacitive flush actuations for a touch-free flushing experience, and this means that they are not only ultra-hygienic but also water efficient.
Finally, our revolutionary AquaBlade technology that has been designed to give high levels of cleanliness in toilets, even at low water volumes. Unlike traditional flushing systems where flushing does not cover the entire toilet bowl, this exclusive and patented innovation gives optimum water flow from the top of the bowl on every flush and covers every inch of the ceramic which means that AquaBlade is cleaner and has zero per cent of potential splashed water from the bowl. Our Sphero smart urinals eliminate hidden surfaces and build-up of stagnant water. Thanks to the low outlet position inside the urinal, splash back onto the floor and clothing is avoided.
CID: What impact has the global situation had on the commercial spaces you supply?
FT: Shared public spaces especially shared bathrooms have always been potential danger zones for health. With coronavirus pandemic situation, the risk of germ spread has further increased. So now the major challenge for setting up a commercial bathroom is to find innovative ways through modern technology to reduce splashing, reduce touching of bathroom surfaces and avoid residual stagnant water.
CID: What measures are you putting into your product lines to reduce energy usage and support sustainability?
FT: For over 100 years, Ideal Standard has been at the forefront of environmentally-friendly innovation and sustainability.
The company has taken on the mantle on water and energy saving solutions, ensuring the high-quality performance of all its products with regards to their impact on Earth's resources.
The efficient and optimum control of water is essential for a well-run organization from both an environmental and cost control point of view. Ideal Standard has been the precursor in chasing water consumption as we invented the ceramic disk cartridge which put an end to dripping taps and it is what is now used by the industry and we did not stop there. Water saving is one of core values.
Our advanced AquaBlade flush technology which I mentioned earlier, is an engineered system that gives optimum water flow covering every inch of the ceramic, allowing flushing at the extremely low level of 4,5/3l without splashing, delivering nevertheless a remarkably clean toilet bowl.
That's not all.. you can achieve up to 50 per cent savings on water and energy usage with our innovative Click Technology that features an adjustable water saving function which gives you the possibility to personally control water consumption without compromising the water volume. The Idealrain collection of shower systems and kits has the precision-designed flow engine that delivers optimal spray proficiency.
Its clever design helps reduce water consumption without compromising on comfort or performance. In fact, Idealrain head showers have a 12l/min flow rate only, while Idealrain handsprays go up to just 8l/min flow rate. We pride ourselves in offering great ranges of mixers and taps with clever water-saving features that offer max 5lt/min flow rate, without compromising the water volume and lead to nearly 50% savings.

CID: How do you see your sector of the market adapting and changing over the rest of 2020/into 2021?
FT: While technology will do its best to tackle the recent pandemic situation, there is a need for users to learn ways of hygienic living in this new normal. There will be an advanced way of consideration being put to build or renovate public bathrooms with products that are splash-free and touch-free.
Going a step further, Ideal Standard will unveil a new product innovation, Intellimix. It is a unique smart-mixer touch-free tap which provides soap and water together in a hand washing cycle. It is created in collaboration with Ideal Standard's design and technology partners around the world to overcome a number of pain points for building owners and washroom users.
CID: Finally, what would you like to say to the readers about Ideal Standard brand and your latest developments?
FT: With the current COVID-19 pandemic, our teams have proven to react very positively with resilience. We will need from now on to adapt to a 'New Normal' where we have to be dynamic, ready to change with agility and flexibility. Ideal Standard has carved a niche over the last 100 years by providing innovative bathroom solutions across the globe.
We are focusing on innovation and design to make life better for customers. Working closely with leading universities, architects, urban designers and construction companies around the world, Ideal Standard aims at positively shaping the future of modern living, meeting the needs of customers today and anticipating the demands of modern life tomorrow.
Better is the promise we make to our clients, our trusted partners, and the millions of people who use our products every day. It's the promise we make to ourselves. It's our shared determination to keep on achieving, improving and evolving together. Better isn't always the easiest place to get to. But it's the best reward there is. Together for better.

STEEPED IN HISTORY
Frederick Trzcinski joined Ideal Standard in 2017 as marketing and innovation director for Middle East and Africa, with a strong focus on supporting growth by partnering business on core and strategic initiatives.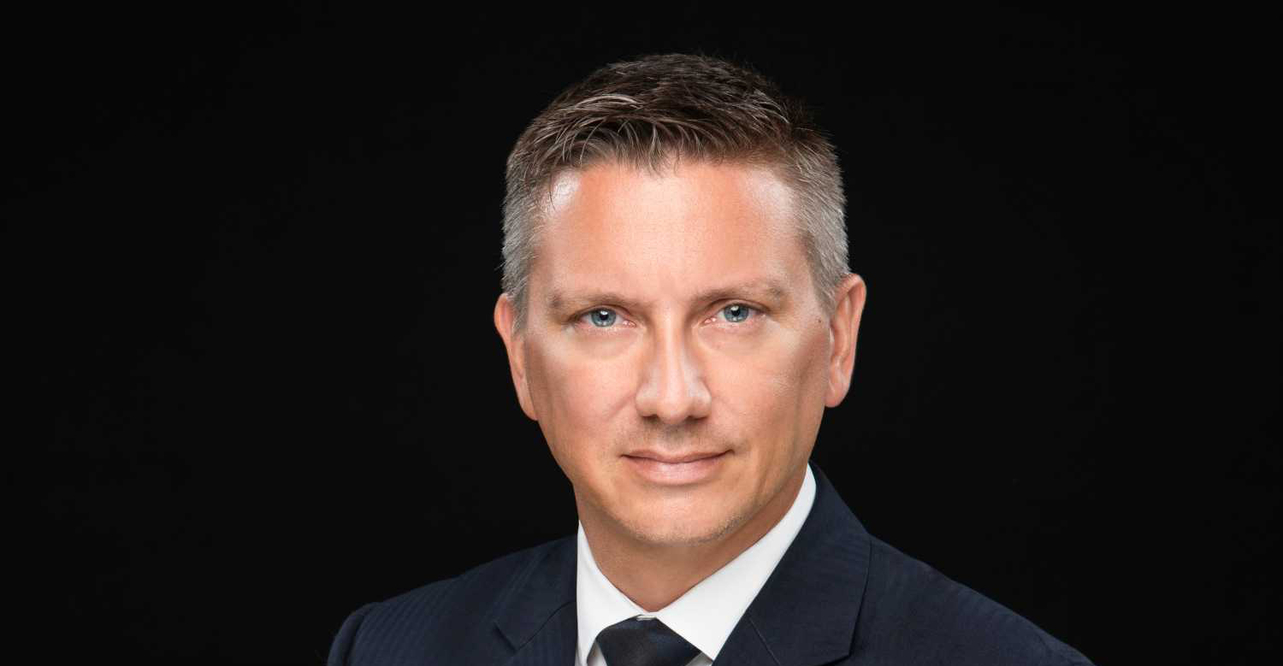 Ideal Standard has a rich history of working with master designers like Gio Ponti in the 1950s and Paolo Tilche and Achille Castiglioni in the 1970s and '80s. Drawing on this strong heritage, in 2018 Ideal Standard partnered with studio Palomba Serafini Association to translate this into the 21st century.