From Sharjah, with love
Adorno has partnered with local artisans in Sharjah to create a powerful craft connection.

The UAE emirate's Irthi Contemporary Crafts Council and the digital gallery joined forces on two exciting initiatives.
Crafts Dialogue, curated by Samer Yamani and Farah Nasri, yields four limited edition product collections that make use of craft traditions such as safeefah weaving with palm fronds, Murano glassblowing, ceramics, leatherwork and Emirati embroidery known as talli.
Acting as a space for the exchange of knowledge, the Design Labs project pairs up local or international designers with traditional Emirati craftswomen from the Bidwa Social Development Programme.
Its curator Farah Nasri says: "For both initiatives, collaboration is a key factor in the design process, whether it's channelling two designer mindsets into a single, cohesive concept and a shared design language, or bringing together diverse perspectives and spheres of expertise to find new forms and functions for an under-utilised craft technique or raw material."

Emirati Clay x Italian Murano Glass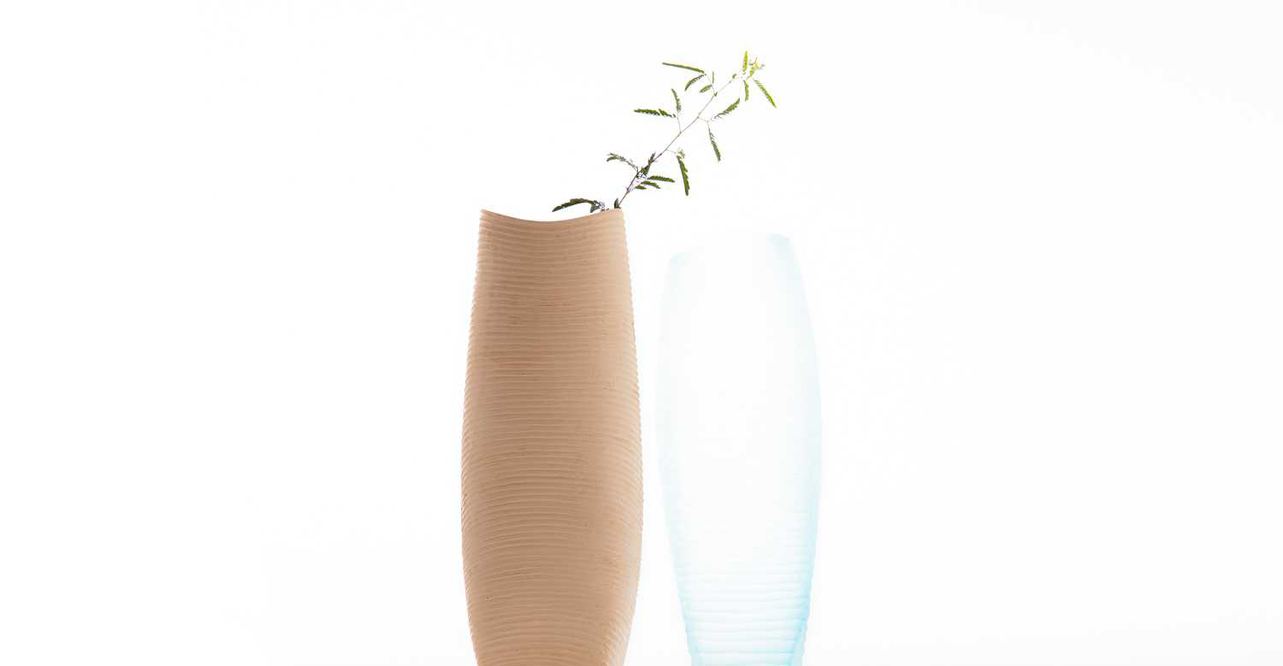 Emirati creative Fatima Al Zaabi and Italian designer Matteo Silverio collaborate and explore the analogies between different materials, crafts, cultures and heritages.
A daring experiment to bring together glass and clay, their work aims to enhance the craft dialogue by merging hand- and machine-made techniques.
Each piece uses parametric design and digital fabrication tools to create moulds, while the artisans directly manipulated the materials to demonstrate how tradition and innovation can successfully coexist in the same project.


Safeefah chair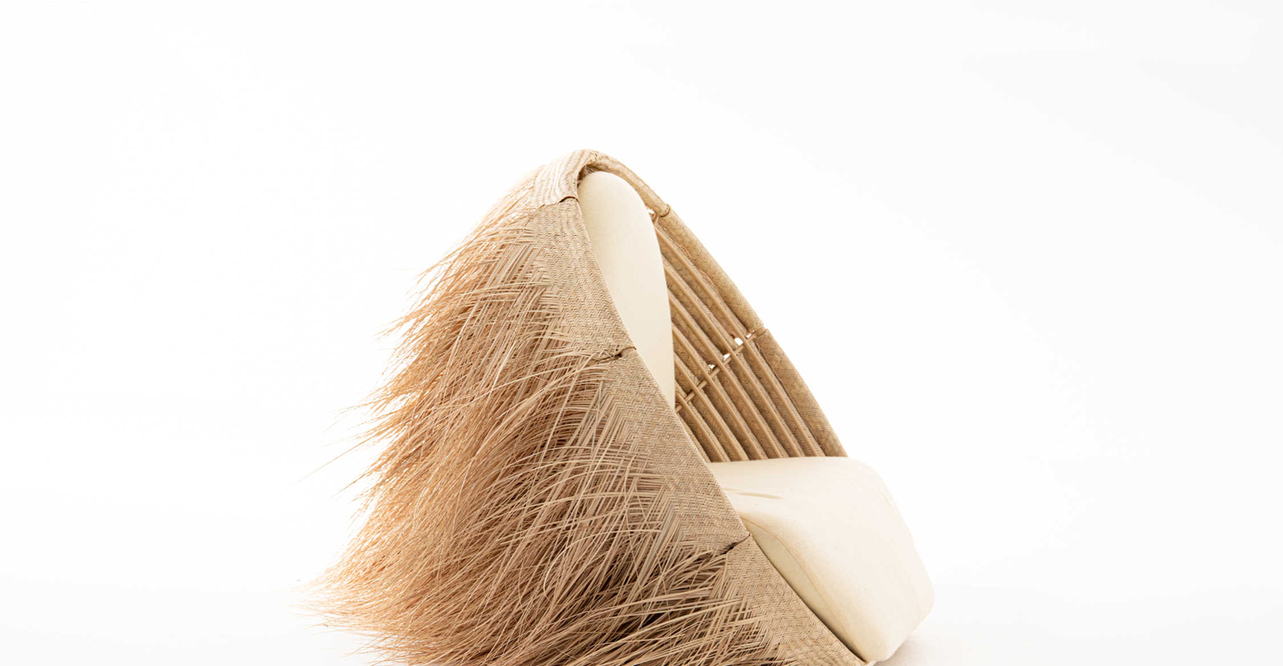 Artisans from the Bidwa Social Development Programme wove the upholstery of these chairs by combining safeefah and other weaving techniques with a new colour range.
Laura Blasco, Juanmi Juárez, and Alex Estévez from Barcelona-based Mermelada Estudio and Emirati designer Ghaya Bin Mesmar worked together to envision the new use for the traditional process – furniture.
Themes of privacy and protection are explored from the inspiration of 'areesh' houses made from palm fronds that are traditional to the UAE.

Safeefah X Clay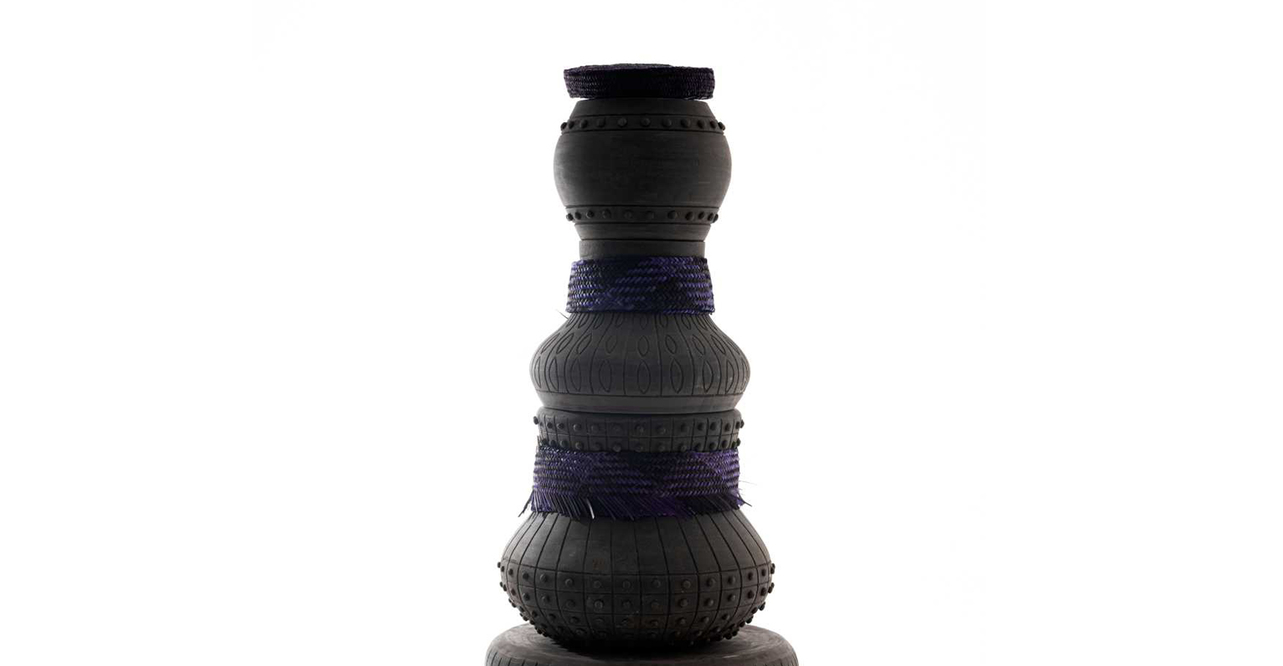 The collaboration between Emirati designer Abdallah Al Mulla and Spanish designer Pepa Reverter pushes the limits of clay design by creating pieces that surpass a diameter of 60 centimetres and a height of one metre.
Its clay stools and tables function as dining furniture and can be stacked together. You'll see they sport traditional palm frond safeefah weaves as decorative belts and elements.

Emirati talli x spanish leather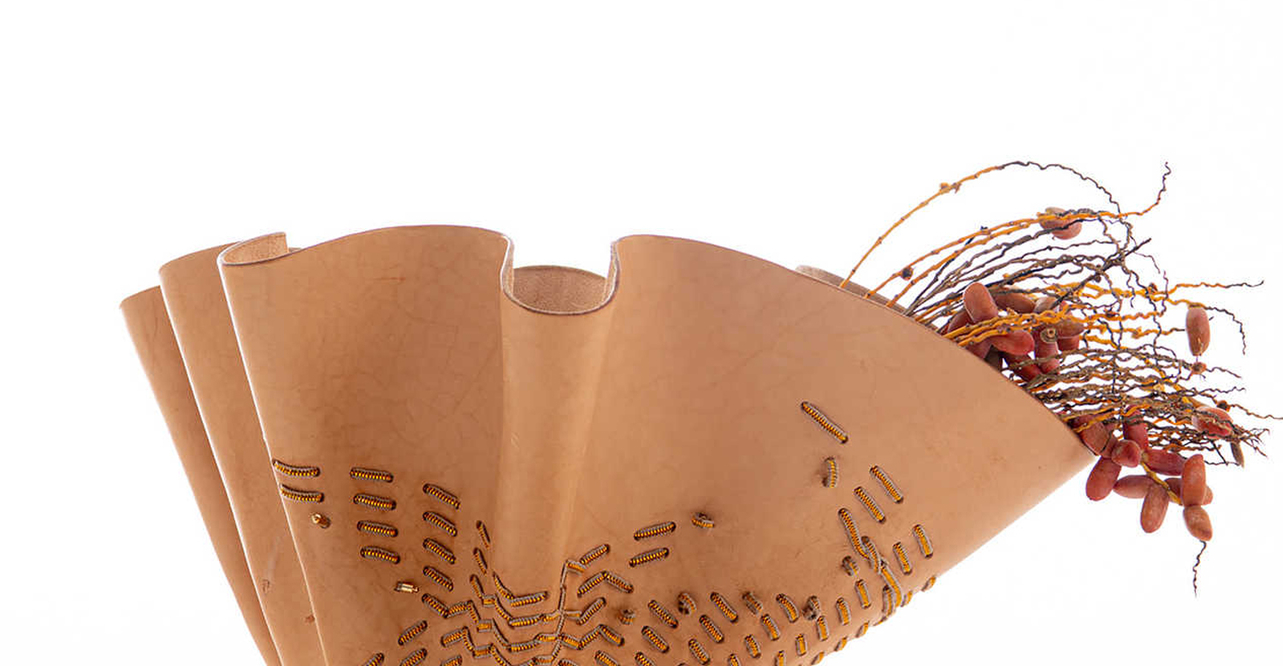 Together Emirati designer Shaikha Bin Dhaher and Spanish designer Adrian Salvador Candela embrace the natural qualities of leather to create fruit bowls with subtle talli weaves, creating a dialogue between two crafts and cultures.
The sculptural, curvilinear forms of this collection also evoke both images of desert dunes and the smooth folds in the drapes of women's veils.