Jordan-based Twelve Degrees has won the Audi Innovation Award for its product Pincher, which allows uses to add a 'pinch of salt' or seasonings to their cooking.
The Jordanian design agency said its lightweight silicon cookery product allows people to add more precise amounts of salt or pepper to their food. 
This is something that could help reduce high blood pressure and heart disease, as well as improve the flavour of home-cooked meals.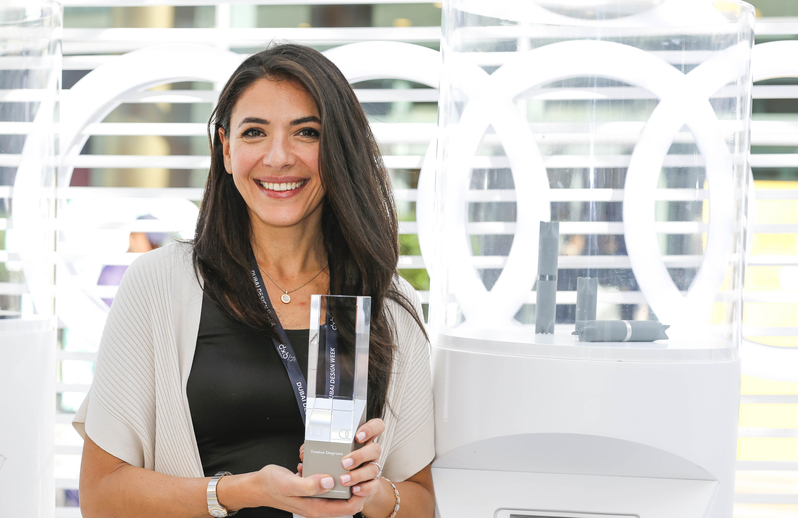 The team have received a cash prize of $25,000 to cover the costs of intellectual property registration, legal counselling and business development. The jury panel for the fourth Audi Innovation Award, held during Dubai Design Week, will also mentor Twelve Degrees' designers to develop Pincher.
Twelve Degrees will also visit Audi's factory in Germany.
The Audi Innovation Award also handed out recognition to the second and third-place winners, which were awarded to polymer 'Bentos' and automotive digital skin 'Di_Wrapp' respectively.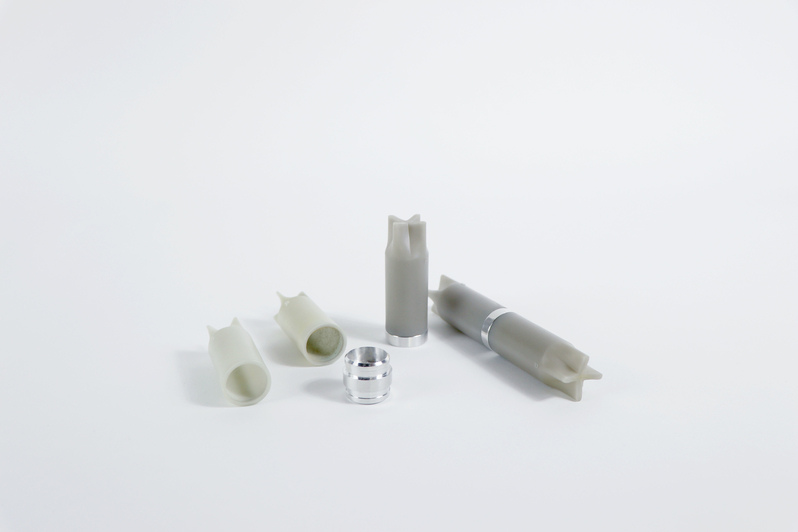 Jordanian designers have been successful at Dubai Design Week 2019, with the founder of Amman-based design studio Aperçu, Farah Kayyal, winning thousands of dollars at the Italian Way Product Design Award.