Italian lighting maker Nexo Luce has launched a Bauhaus-inspired Oxen product range of floor, table and pendant lights inspired by clean geometrical forms.
The high-end lighting manufacturer's 2019 Oxen range has four lines: Luna, Bolla, Strato and Sipario.
All of them were inspired by geometric lines with the name for each piece paying homage to its Italian roots.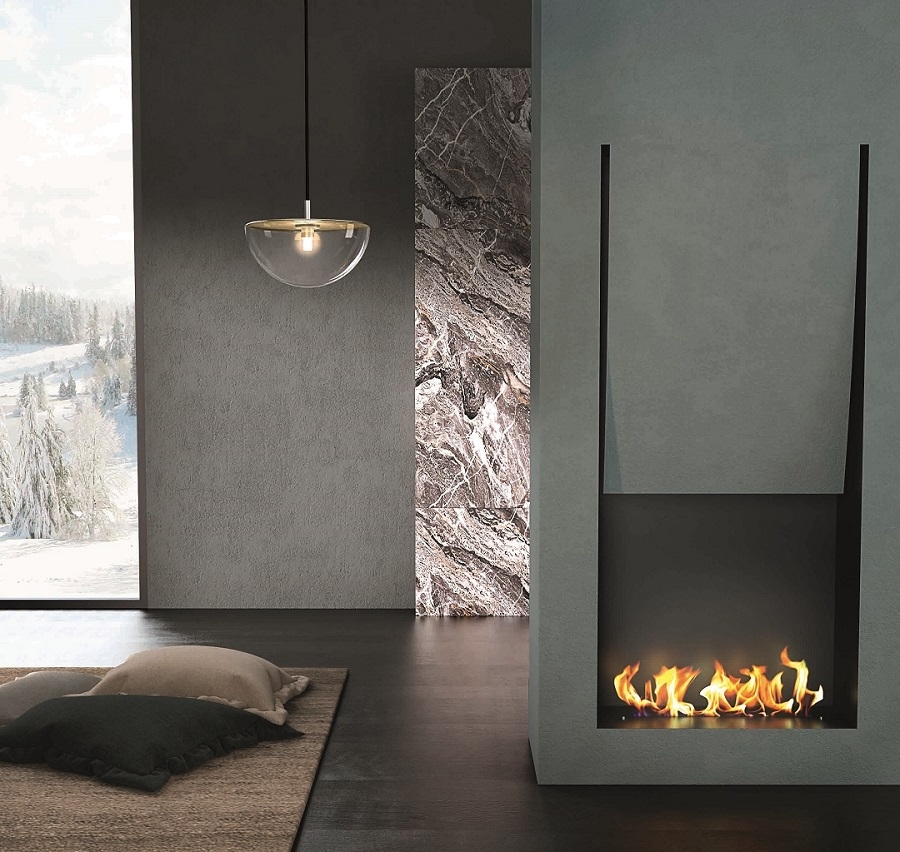 Half-moon shaped Luna is available as a pendant light, table or floor lamp and evolved out of the idea that the simplicity of light is all the attention we need. The light within is protected by a forested glass cylinder.
Bolla is a desk light available in different finishes that combines a tubular body with a transparent glass shade. Nexo Luce claim it will "transform the everyday desk lamp into an elegant light that expresses a bold statement".
Finished in copper or gold with light emanating along the perimeter from its base, Sipario has been designed as a table or wall light and expresses "the geometrical properties of a square-shaped crystal glass plate", the company said.
Strato is a sculptural table lamp with a steel body, perforated metal diffuser and contemporary marble base. A metal mesh ensures light is deflected to create an intriguing interplay of shadows and gives the contemporary product an almost industrial look.