Architecture and interiors firm Kart Group will launch another installation at Downtown Design this year and use the proceeds to fund a design student's education.
Details about the installation have not been revealed because the practice, led by founder Mustafa Khamash, wants it to be a surprise when it is unveiled at Downtown Design, which takes place during Dubai Design Week.
"At this moment, all I can share is that the installation is inspired by the ambition and vision of Dubai's leadership," Khamash said. "Proceeds from its sale will be donated to supporting design education."
He added: "Design can be a potent cultural force to fix many issues facing the world today. It is my belief that as designers we have a responsibility to use creative thinking to resolve issues hindering development.
"One of these issues is the lack of support for design education. My installation is a humble endeavour that aims to have a positive impact on the community at large, while supporting the education of underprivileged students of design."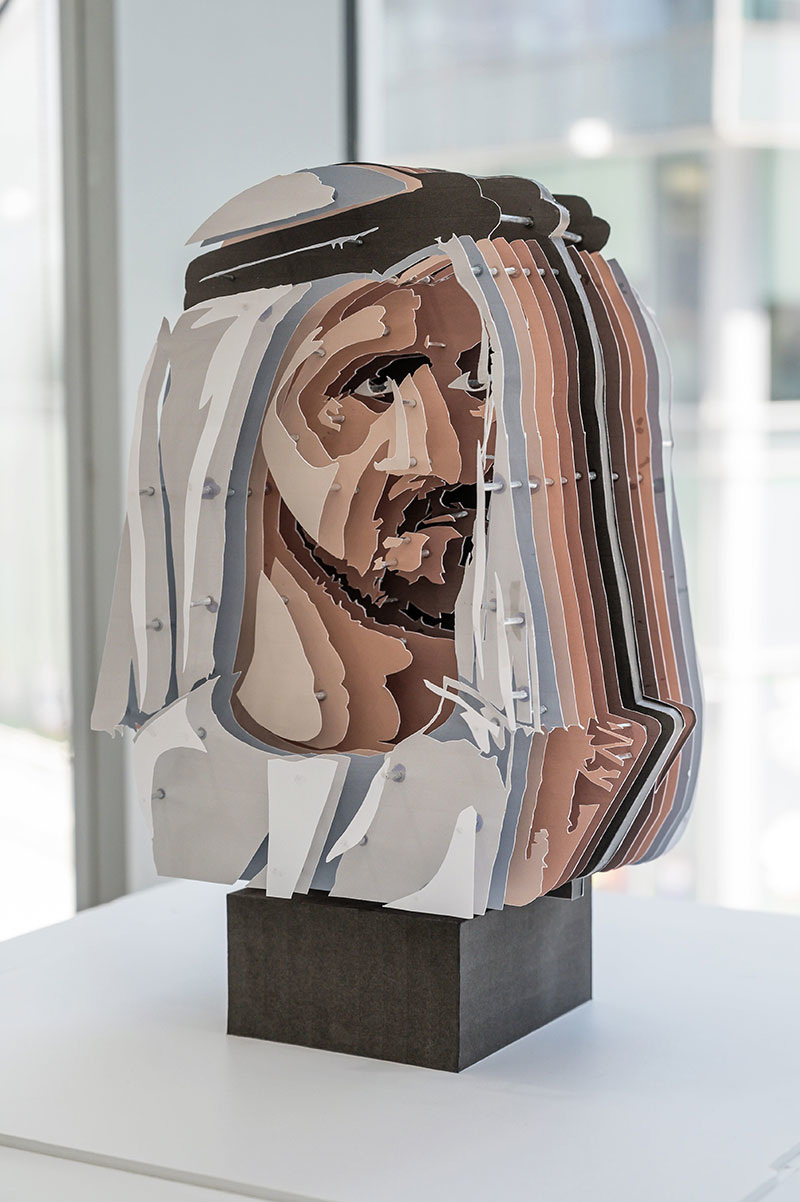 Kart Group is taking an active role in supporting design education and earlier this year awarded scholarships to two students worth $106,195 (AED390,000) in association with Dubai Holding to study at the Dubai Institute of Design and Innovation (DIDI).
Khamash has a soft spot for scholarships, something that stems from receiving a prestigious scholarship to study architecture and design in Venice, Italy.
In 2018, Kart Group unveiled Vision and Mission – two multidimensional sculptural portraits – at Downtown Design and eventually sold it to a private buyer. These funds helped pay for the DIDI scholarships.
The sculptures depicted HH Sheikh Mohammed bin Rashid Al Maktoum, Vice President, Prime Minister, and Ruler of Dubai, and HH Sheikh Hamdan bin Mohammed bin Rashid Al Maktoum, Crown Prince of Dubai, and Chairman of Dubai Executive Council.