London-based furniture designer Lee Broom has unveiled a lighting installation called Kaleidoscopia during London Design Festival using lights and large-scale mirrors to form an infinitely shifting optical illusion, inspired by kaleidoscopic reflections.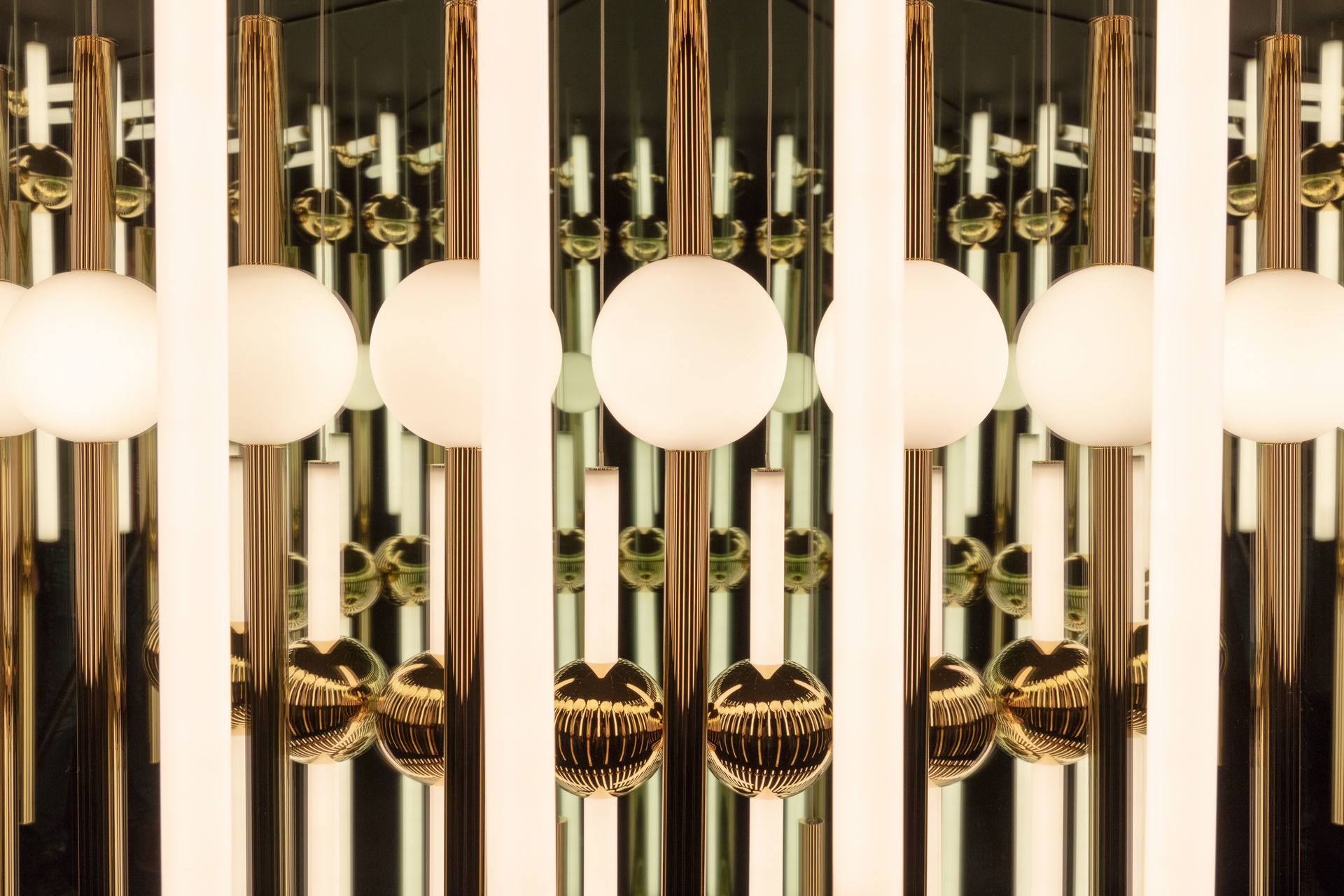 Although the installtion only uses mirrors and 17 of Broom's Orion lights, it appears as a large, ethereal chandelier of 200 lights due to the multiple reflections.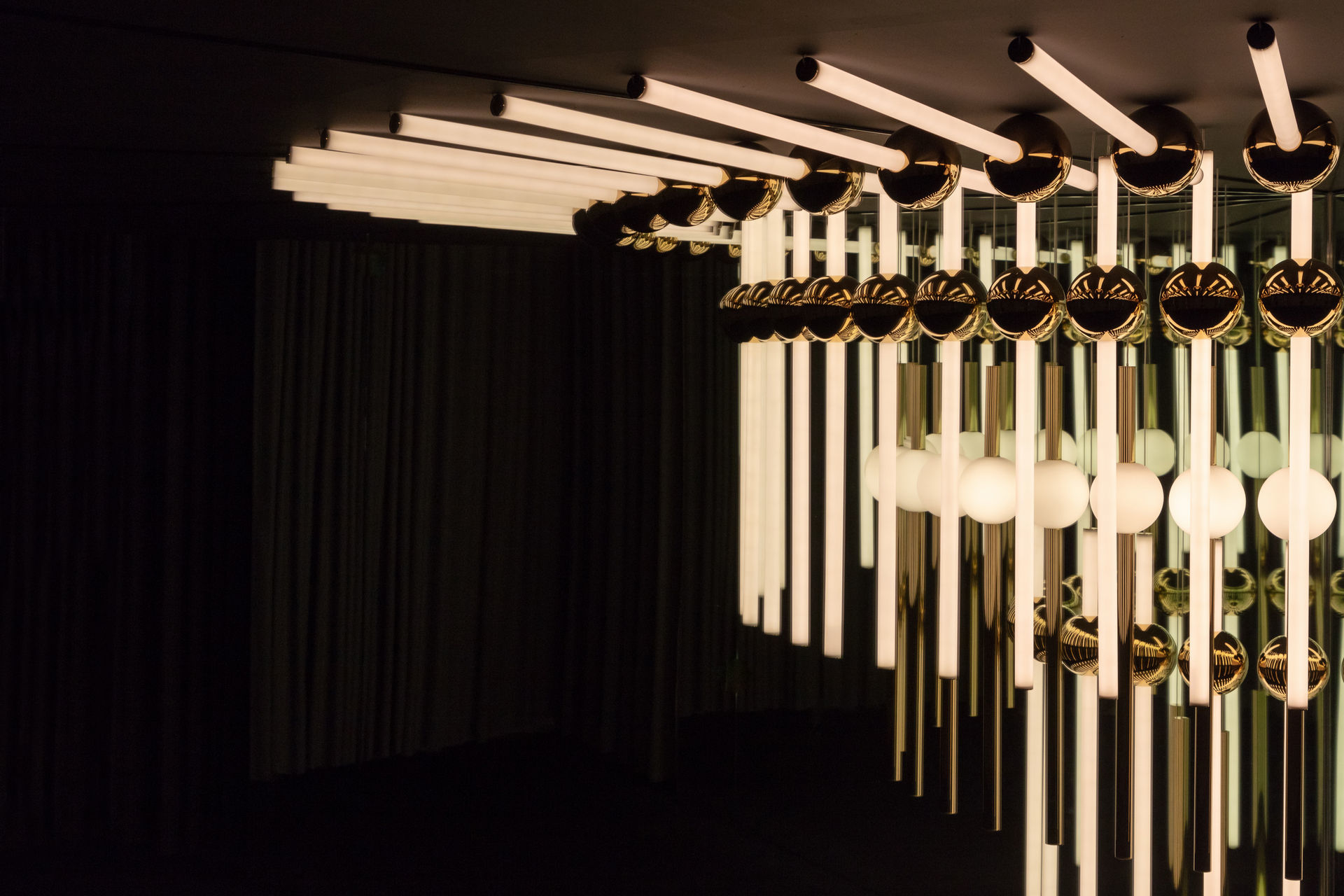 Orion Tube and Orion Globe lights are hung both horizontally and vertically to showcase the product's versitality, which has been designed to allow for bespoke constellations of light with infinite configurations.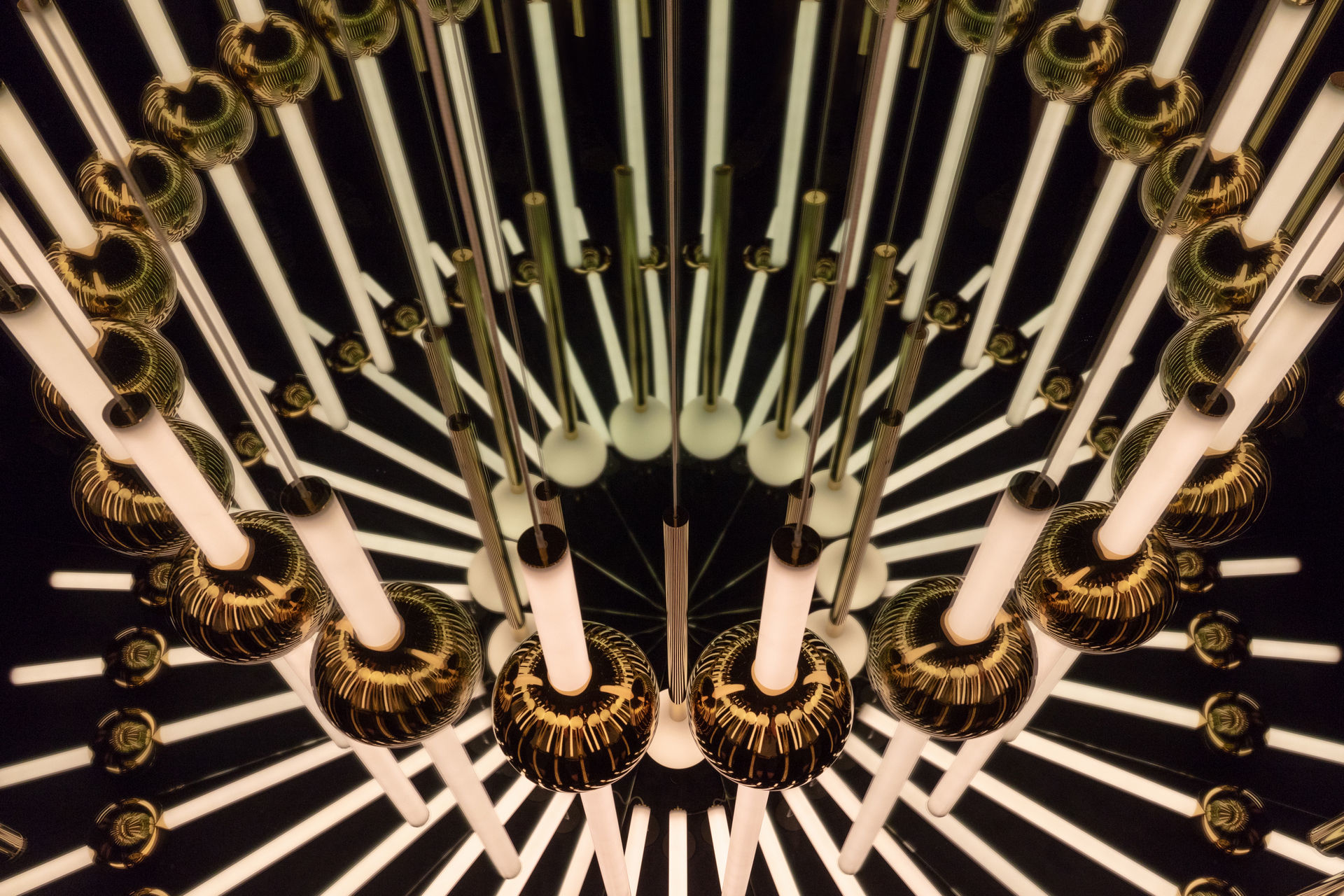 Only when inside the installation will visitors experience the full visual impact of Kaleidoscopia, which uses the interior of a kaleidoscope as inspiration.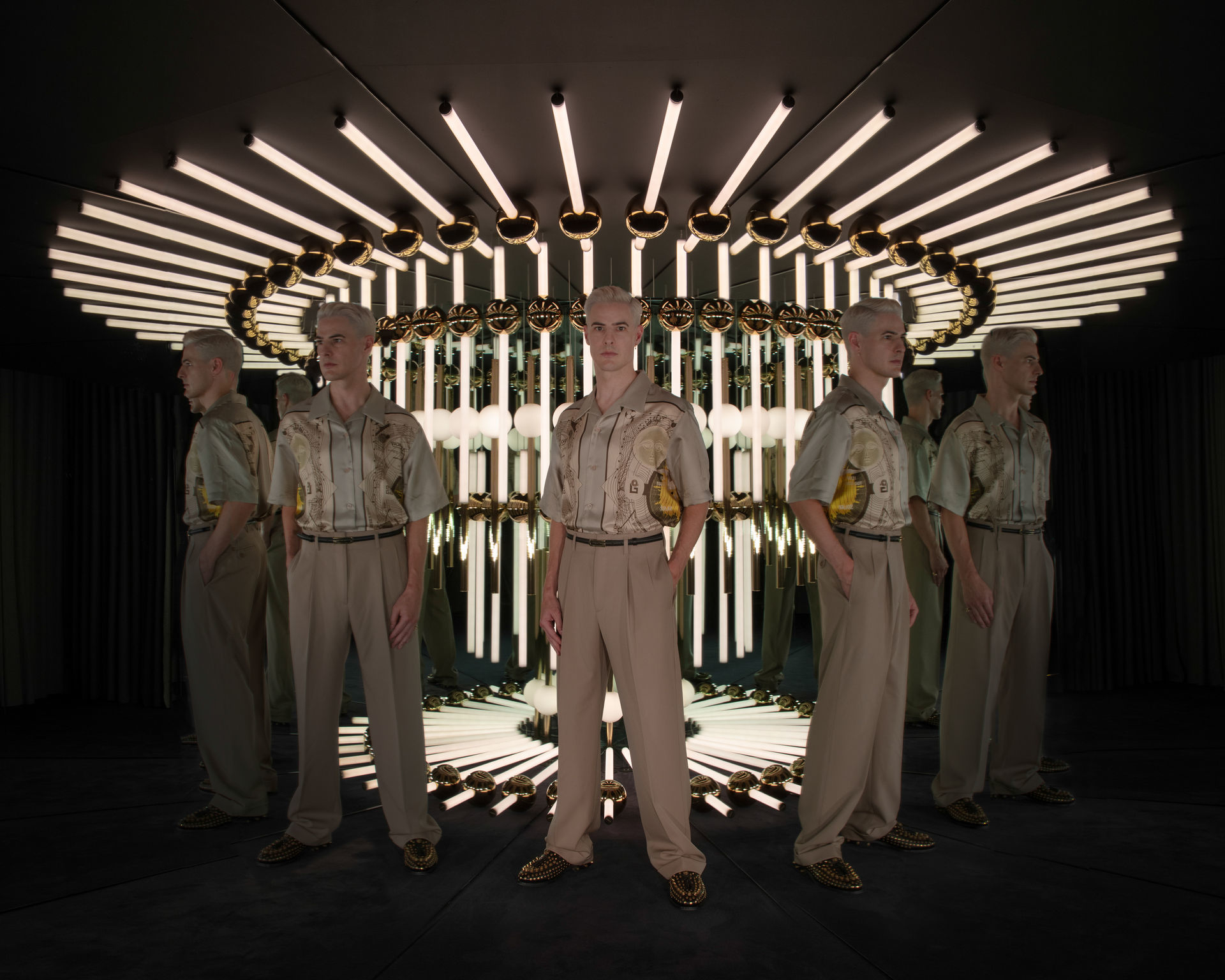 "I'm always inspired by new and innovative ways in which I can present our products every year during London Design Festival," said Broom, adding, "London has always been incredibly open to innovation and creativity, which is what makes LDF such an important platform for me to showcase my work."