India-headquartered Jaquar Group claims to be a complete bathroom provider, trading everything from faucets and showers to concealed cisterns and water heaters. Drawing inspiration from arcs found in traditional Roman architecture, the company has launched The Arc collection, designed by architect and designer Frederico Meroni.
Roman architecture and engineering is among the most lauded forms in the world and has had a major impact on art, building practices and urban planning. Event today, prominent architects and designers draw their inspiration from it to create beautiful pieces of art and design. The collection from Jaquar Group follows this precision of detail and expresses an appreciation for form, functionality, subtle texture and material quality, the company says.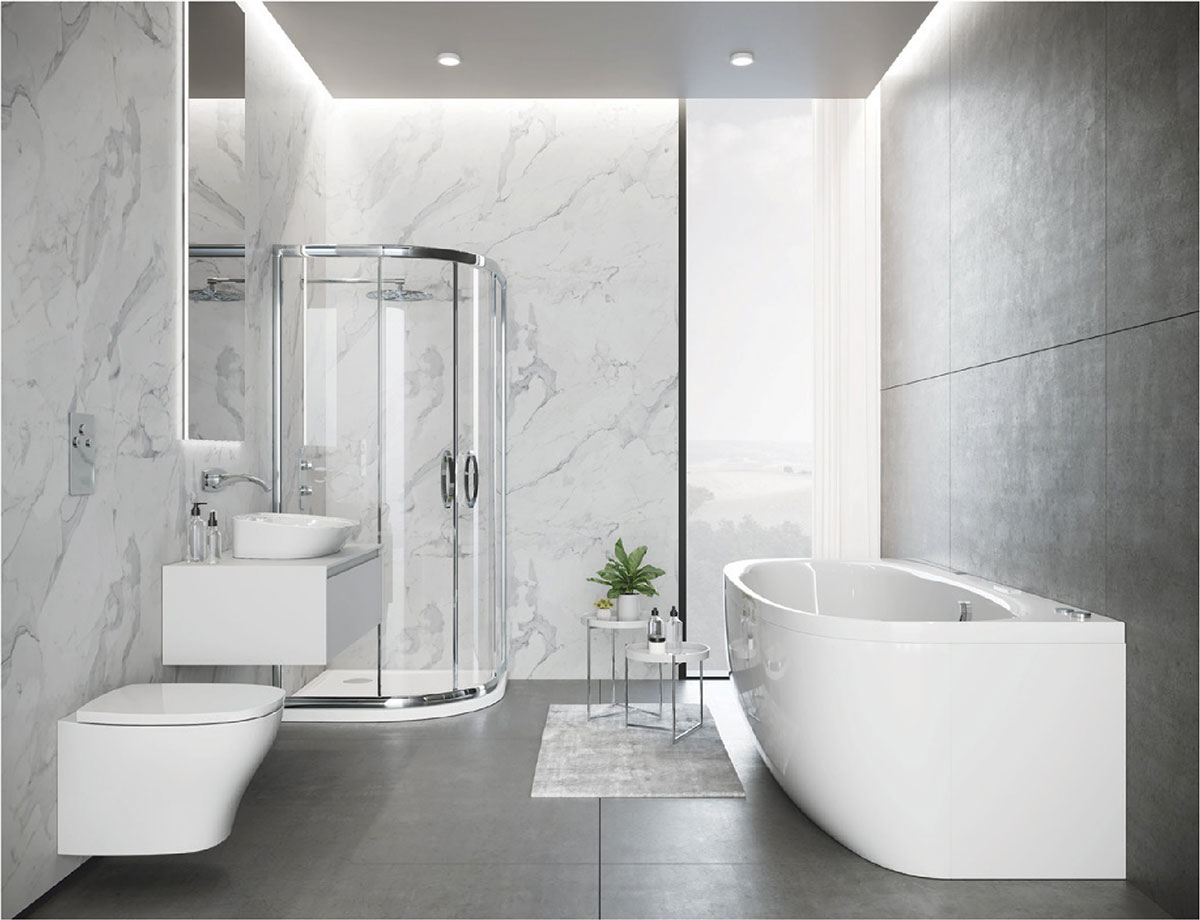 Jaquar Group claims the Arc collection by Frederico Meroni combines the simplicity of an arc with the complexity of a morphing section. Each product in the range plays with the reassurance of a familiar geometry and the surprise of the water spout which naturally falls in the hands. The products ensure controlled fluidity, smooth architecture and measured proportions, while also adding timeless perfection in the range of sleek colour finishes. 
The Arc collection also has a wide range of features. This includes soft water flow. The products have aerators integrated with a honeycomb structure that offers greater protection from limescale build-up and provides gentle water flow. Moreover, each cartridge used in the faucet is tested 500,000 times to safeguard longevity. Jaquar says the thickness of the products also provide tolerance to extreme climates, such as the heat in the Middle East. This has been put to the test and the faucets have proven to work smoothly at a high temperature of up to 85 degrees.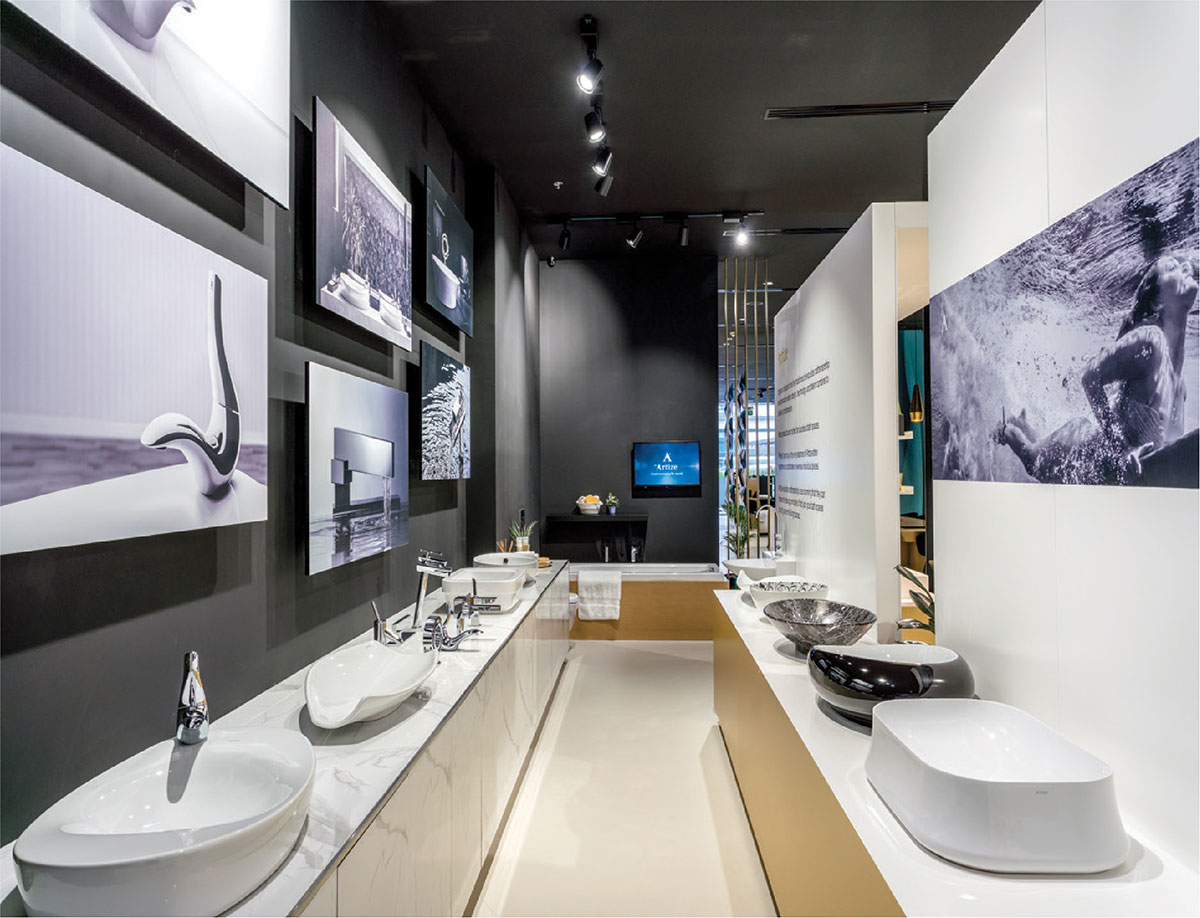 It is available in nine shades, including antique bronze, copper, black chrome, a matte black finish, graphite and stainless steel. The collection of colours comes as demand for more design personality creeps into the bathroom space and Jaquar is tapping into this with products that blend tradition and modernity.
Commitment to the environment
Jaquar Group was formed in India in the 1960s and its manufacturing operation operates a zero-waste plant that recycles up to 150,000 litres of water every day. Furthermore, the plant recycles 649 tonnes of brass per annum. If that wasn't enough, the factory generates more than five megawatts of solar energy too.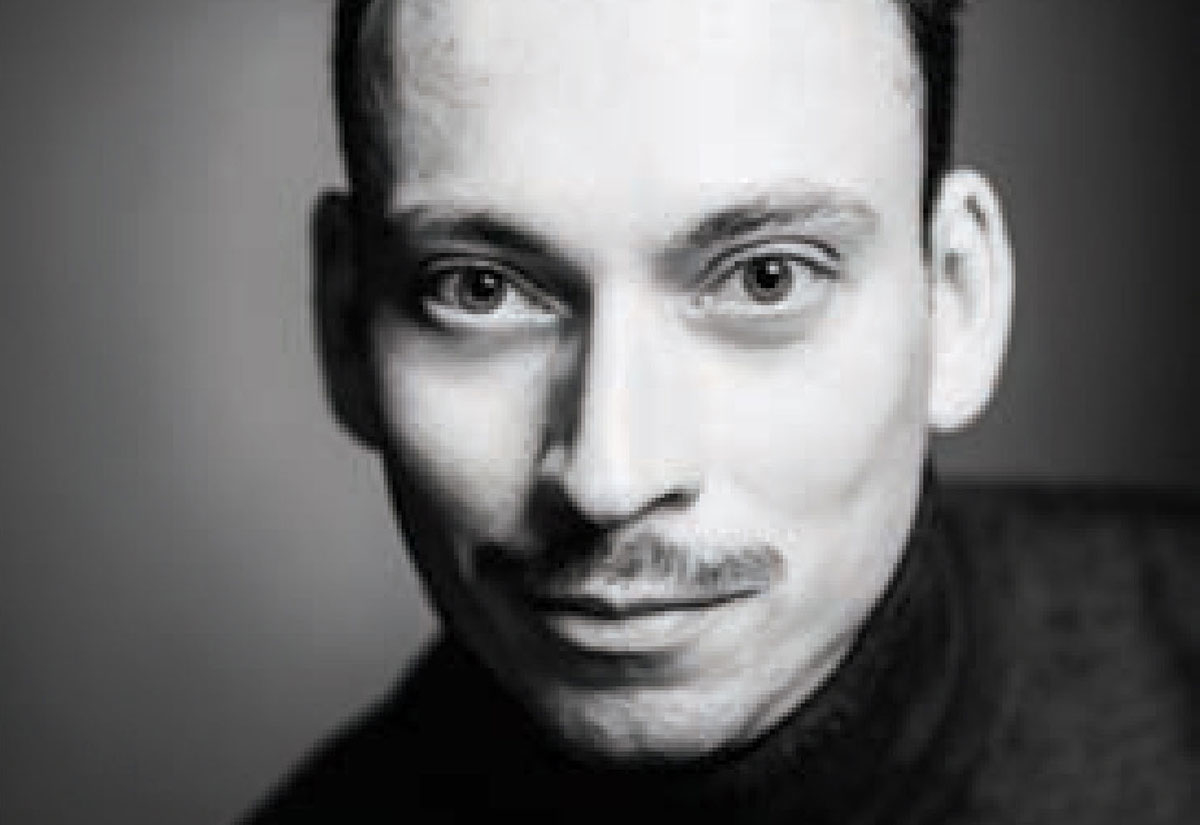 But such high sustainability has not come at a cost to its operational performance, as the business estimates it delivers more than two million bathrooms every year and produces more than 28 million bathroom fittings per year.
As part of a global expansion, Jaquar Group has launched bathroom showrooms across the world that showcase products and concepts from company-run brands like Jaquar and Artize. These 'Jaquar World' showrooms can be found in some of the most renowned design capitals, such as Dubai, London, Milan and Singapore. Kaula Lumpur, Addis Ababa, Sousse in Tunisia, Bangladesh, Saudi Arabia and Brunei are among the other destinations you can find these showrooms.
They are all stocked with contemporary and traditional bathroom products suitable for commercial, hospitality and residential projects. The Roman-inspired Arc collection by Frederico Meroni shows how Jaquar can blend ancient architectural form with modern designs to create bold bathroom design.