Human-focused design isn't a new concept, but with a growing body of research highlighting its important role in boosting workplace productivity, it has become a key consideration for architects and interior designers. Arguably, the benchmark of a successful office space, nowadays, is how it meets the wants and needs of end-users. Naturally, this has had a significant impact on the flooring trends we've seen emerge recently, and it will continue to do so.
However, creating a space which is optimised to promote employee well-being involves much more than simply removing barriers, such as relocating a noisy printer or replacing uncomfortable seating.
There are significant opportunities to drive positive improvements in productivity and performance by focusing on both reducing the negative, and by actively creating positive and inspiring spaces.
Unsuprisingly, this is a trend that business leaders are tuning into, making for a compelling case to provide 'experience-driven' spaces which are also flexible, adaptable and nurture creativity. This might involve having a meditation area, coffee bar, or an area for collaborative working. But the point is that we now require the office space to act as a multi-purpose environment.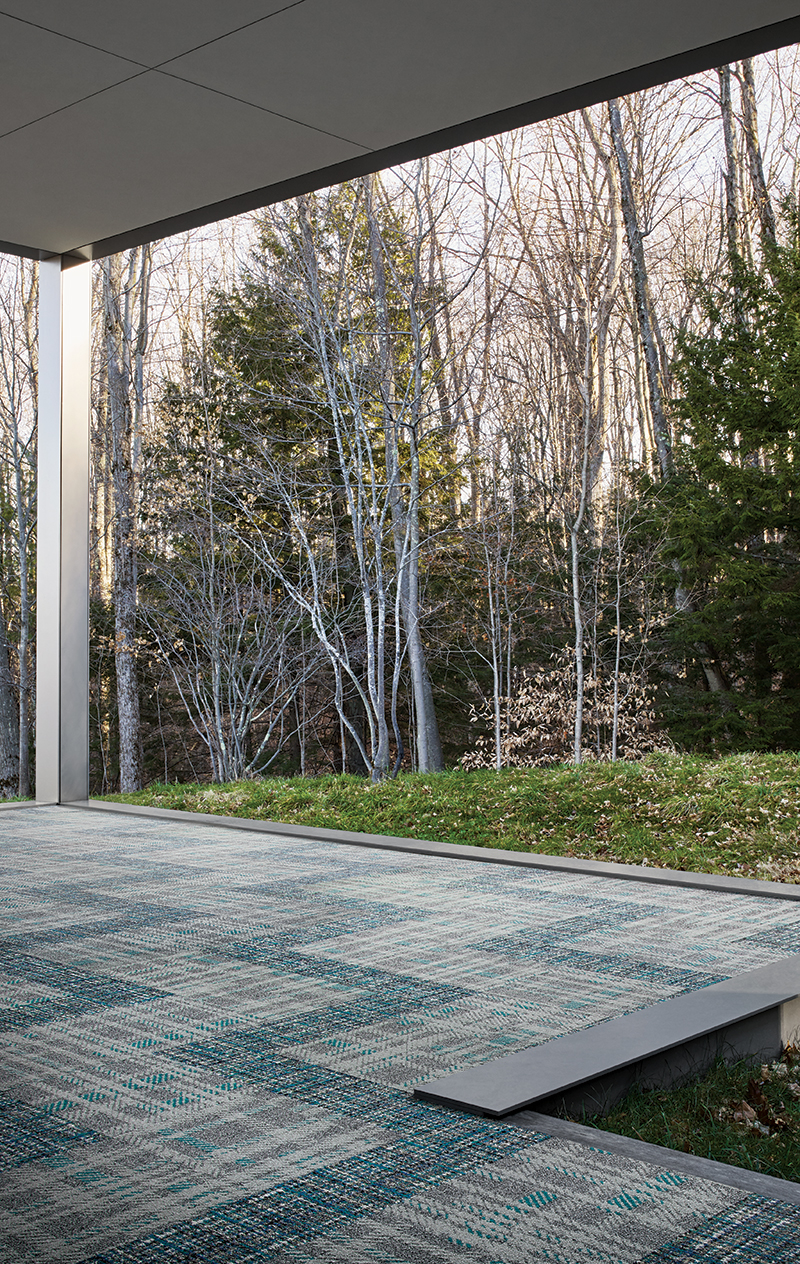 How this works in practice when it comes to design hinges on the key concept of flexibility. We've seen a real move towards using flooring to create different zones which fulfil different functions. As a concept design team, we are getting more involved in co-working and learning spaces which require more diverse landscapes across the floor. This can be achieved by mixing colours and textures and smoothly transitioning from hard to soft flooring.
Puzzling Shapes
Interconnected geometric shapes within flooring provide one way of creating these diverse patterns and are a great way of catching a person's attention as they walk into a room. The beauty of these shapes is that they can be used across a small area to mark breakout zones or lunch space, or they can be used more widely to create bold, dramatic patterns which make a room stand out. They also bring an additional dimension to flooring, elevating it from a flat surface to something much more engaging and interesting.
Perfect Imperfections
This bold approach isn't for everyone. As humans, we're naturally drawn to the imperfections we find in the world around us. In order to translate this into flooring design, we've seen an increase in the use of artisan and handmade products which offer a variety of textures and patterns. These surfaces are more tactile and create a sense of warmth and homeliness in a space which could otherwise appear cold and clinical. By mixing these subtle textures, you can also create patterns within a floor to demarcate different zones and areas which have different uses.
Building on Biophilic Design
Finally, the biophilic trend continues to grow. This takes us back to the need to create spaces which really benefit end-users, and that applies across the board to offices, hotels, restaurants, and of course, our homes.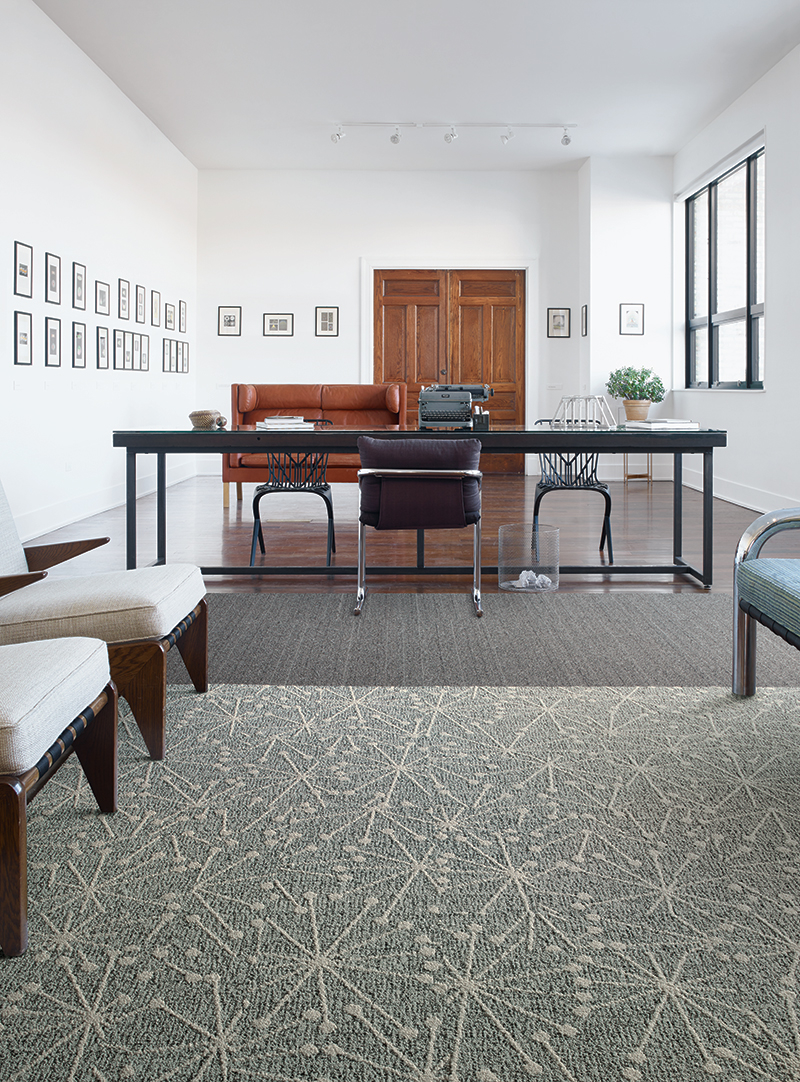 At Interface, we've championed biophilic design for a long time with the help of strong research. We strongly believe in the health and well-being benefits of reconnecting people with nature through design. Although the principles remain the same, the way it is being translated into spaces is evolving. For example, we are seeing natural patterns being used on a larger scale, with enhanced colours and integrated technology.
The true impact of this approach will be quantified for the first time through Building Research Establishment's Biophilic Office research project, which is well underway in the UK, and due to be completed in 2020.
For more information about Interface products and services please contact:
Luke Neale
+971 55 234 8886l
uke.neale@interface.com