At the beginning of 2020, the UAE was expected to be responsible for 42 percent of the GCC's fit-out spend.
Shining a light on the companies that bring incredible design projects to life, we profile 23 of the region's leading fit-out firms in alphabetical order.
The firms from E to Z are below. Those from A to D can be found here and the final round up is here.
Emkay Interiors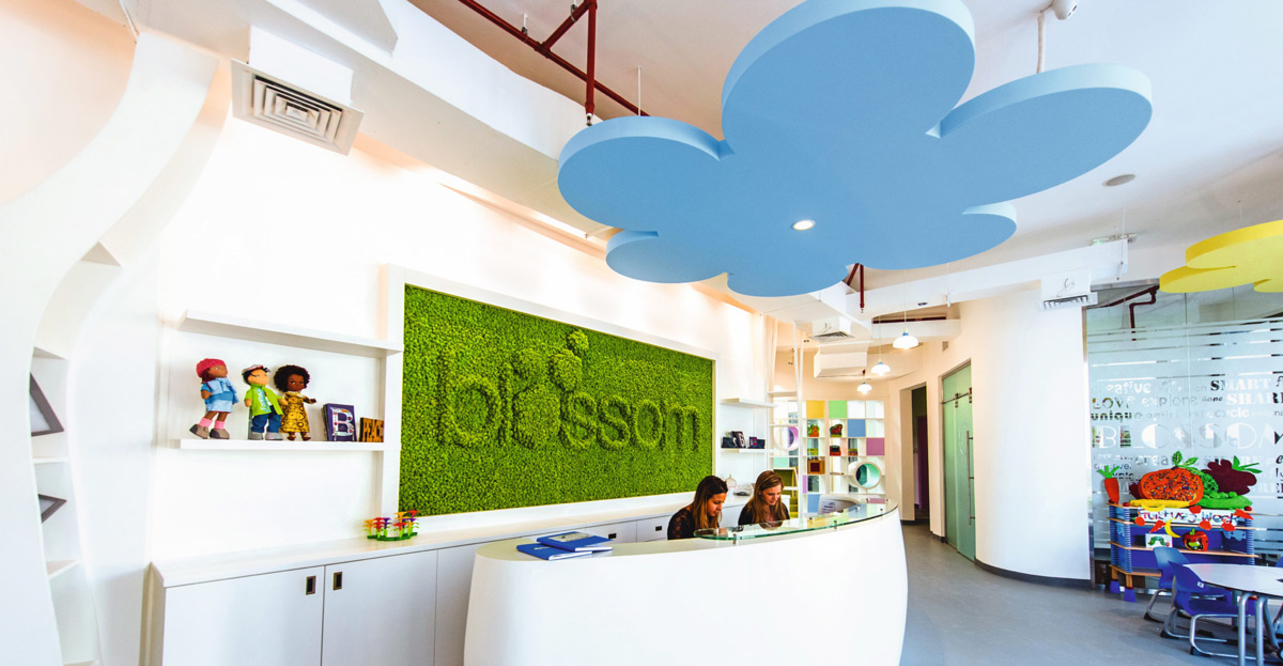 Need to know: The Dubai-based firm was established by managing director Michael J. Khoury in 2004 and now has 185 staff across the main office in Business Bay and factory in Dubai Investments Park. The firm specialises in high-end fitout works in the healthcare, commercial, residential, F&B and leisure sectors.
Notable projects: Some upcoming work in the healthcare and commercial sectors, as well as a high-end residential villa in Bulgary. Other big projects include offices for DMC and PepisCo and American
Hospital Clinics.

Finasi LLC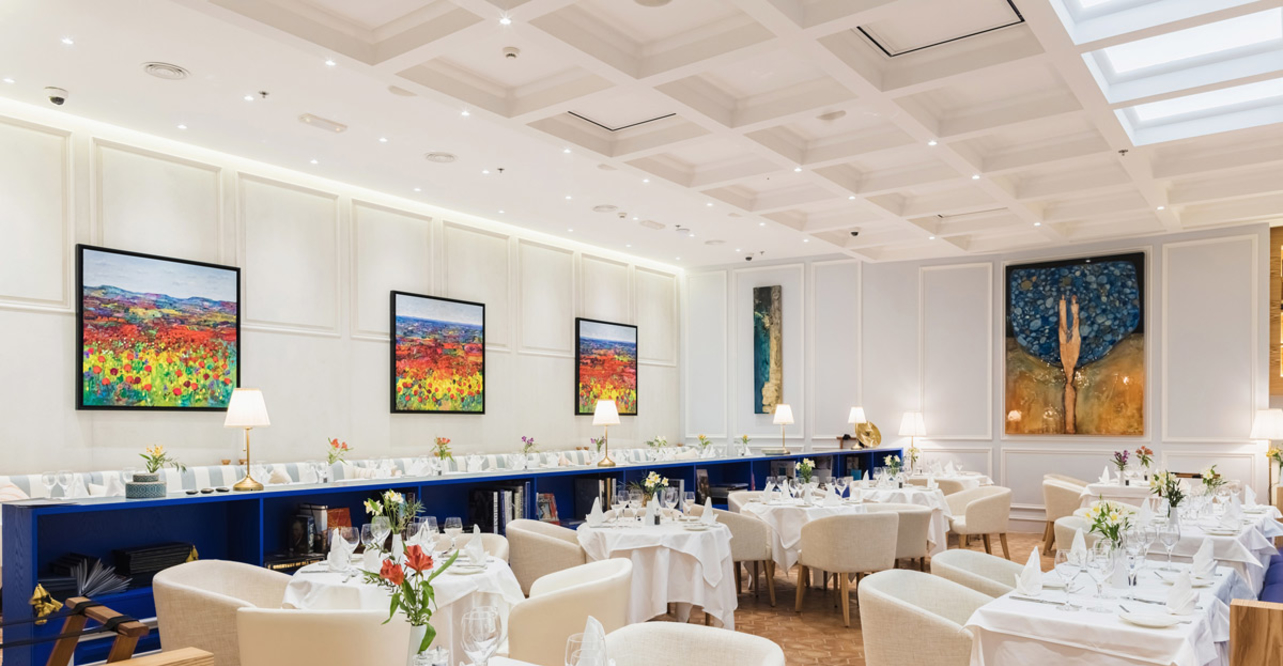 Need to know: Based in D3and headed up by Ahmed A. Sultan, Finasi employs 150 people and has a metal workshop in Rashidiya as well as carpentry in Dubai Investments Park.The firm specialises in high-end fit-outs, joinery, wardrobes and kitchens and has exclusive distribution of brands such as ArmaniCasa, Gandia Blasco, Molteni&C and Dad.
Notable projects: Finasi worked on the fit-outs of restaurants such as Gaia, Cipriani and Scalini, as well as villa projects on Palm Jumeirah and the Gargash family majlis. Coming up, there's the headquarters of a diamond bank in Nigeria and the International Specialised Hospital in Uganda.
Havelock One Interiors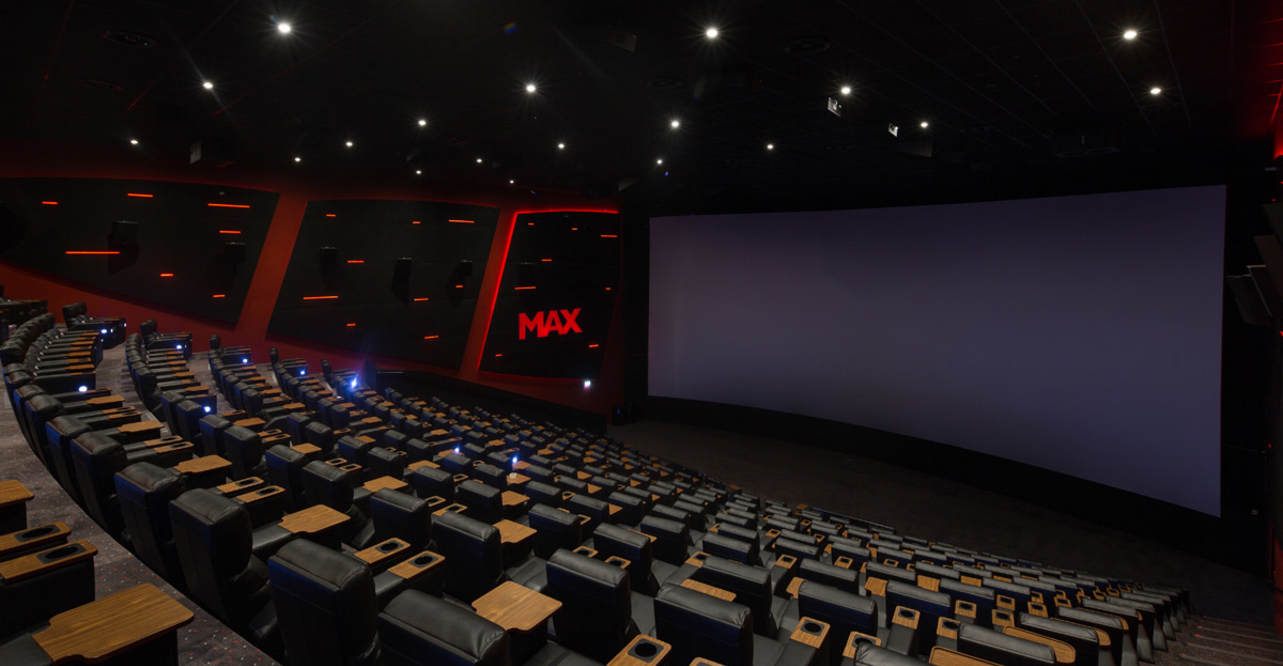 Need to know: More than 1,200 people are employed by Havelock One, which is based in Dubai's Al Barsha area, with a 300,000 square feet operations hub and factory for metalwork and joinery in Bahrain and further offices in Abu Dhabi, Kuwait and Saudi Arabia. The firm's managing director is Syed Kashif Akhtar and group operations director is Firas Alayed. Over the past 20 years, Havelock One has grown into a serious interior contracting and manufacturing player, offering full turnkey interior contracting services, supported by an in-house manufacturing facility that supplies joinery, decorative metal works for projects across the globe.
Notable projects: In Kuwait, works at the Burj Alshaya, including the Four Seasons Hotel Kuwait and Alshaya Group Corporate headquarters. In Saudi Arabia, Havelock One has worked with high-profile developer RAFAL Real Estate Development. There are flagship stores for dunhill, Abercrombie and Fitch, VaVaVoom, Raqtan, Al Fardan and Al Zain Jewellery, as well as the Harvey Nichols store in Kuwait. There has also been turnkey fitout for six VOX Cinemas with a seventh almost complete and rebranding and branch network renovation for National Bank of Bahrain (NBB), as well as work for government agencies and ministries in the region. The firm has also manufactured  the shop fittings for more than 1,100 Starbucks, 300 Mothercare and 175 Boots stores. Smaller scale brands include Jo Malone, Charlotte Tilbury, Debenhams, NYX, Cheesecake Factory, PF Chang's, Asha's and Babel.

Inner Space Interior Design LLC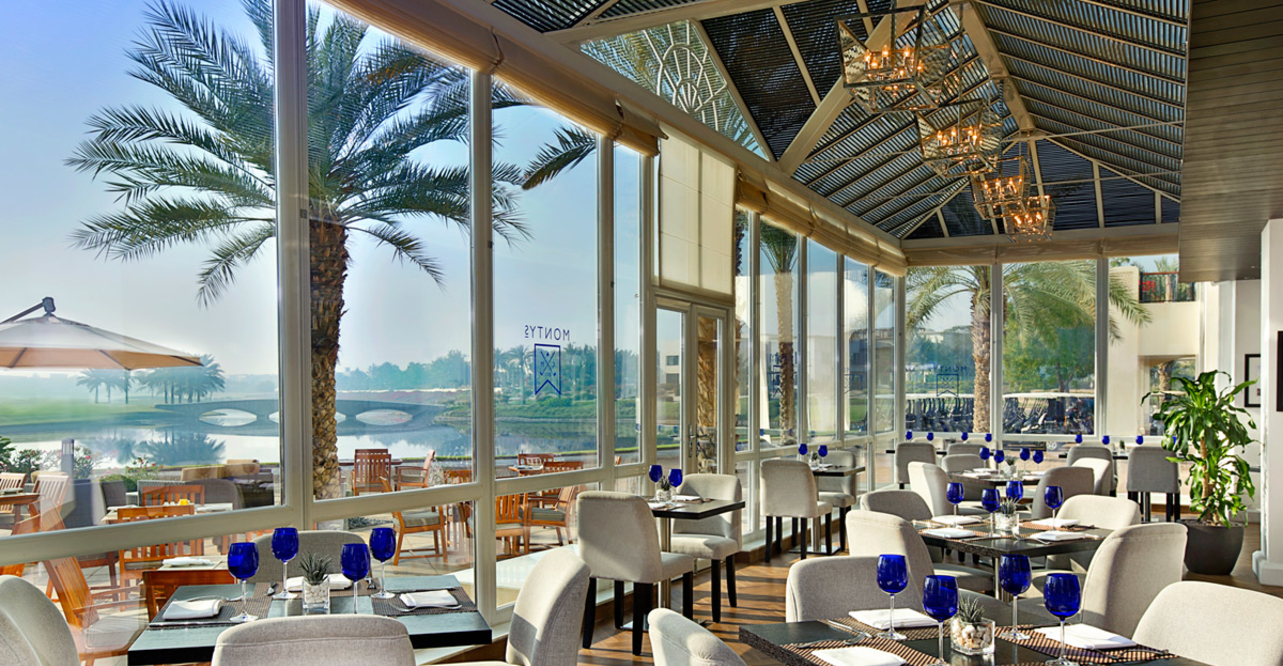 Need to know: Based on Dubai's Sheikh Zayed Road in Al Quoz, Inner Space employs 75 staff and is run by founder and CEO Prince George. There are branches in Abu Dhabi, India and Sri Lanka. The firm specialises in interior design and fit-outs.
Notable projects: Inner Space has worked on design and build projects for Arabian Radio Network, DEWA Institute, DEWA Ruwayyah Complex and Rakha Al Khaleej International FZCO in JAFZA. Big fit-out projects include the Bentley showroom in Abu Dhabi, the Lotus showroom in Dubai and Monty's in The Address Montgomerie.
Summertown Interiors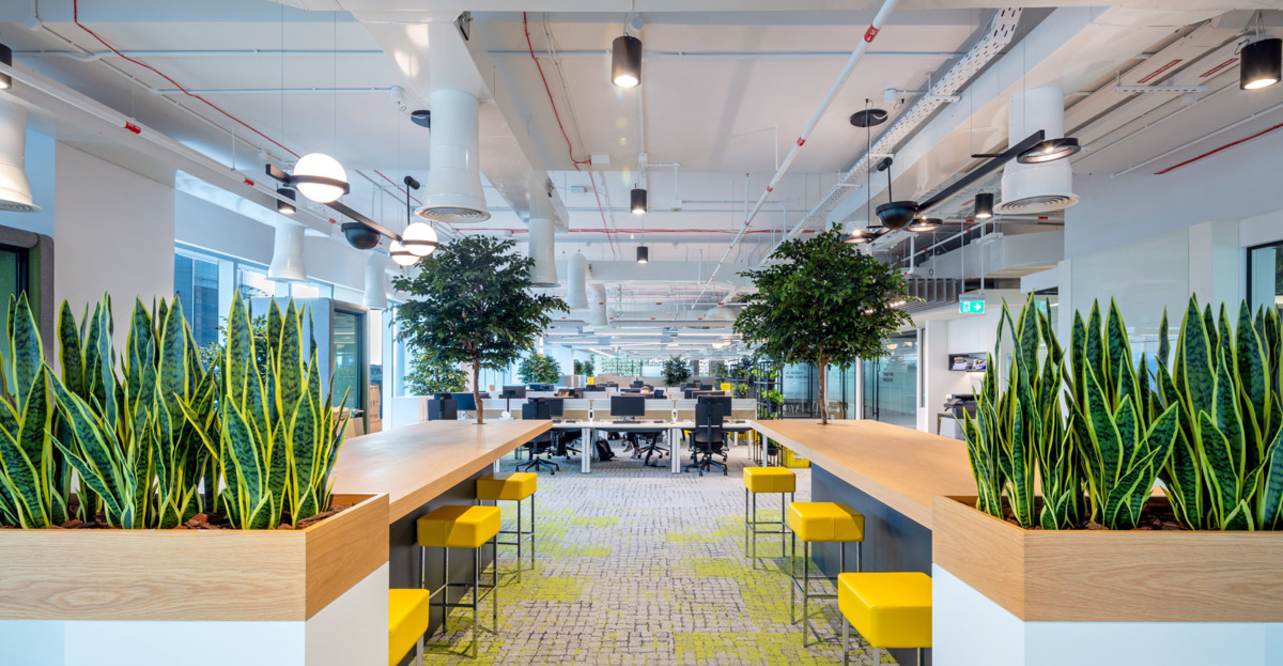 Need to know: With a head office in Jebel Ali Freezone and an office in Abu Dhabi, Summertown Interiors employs some 100 staff and specialises in sustainable commercial offices, healthcare, and education fit out projects. The firm's mission is to consistently deliver high-end interior projects on time and within budget, whilst helping companies to achieve their environmental goals, directly resulting in operational savings and a better workspace for employees. The firm's managing director is Marcos Bish.
Notable projects: Current work includes fit-out for Takeda, a global pharmaceutical company, designed by Roar and an office fit out for a large global insurance company. Other recent work includes Sanofi, a 2,500 square metre workplace in One JLT designed by Bluehaus Group, Smart Dubai Enterprise in Dubai Design District, which entails formal and informal meeting and multi-functional spaces, a café, open plan work stations and focused work. It was also designed by Bluehaus Group. And, the 1,300 square metre fit0out of Endress & Hauser in collaboration with designers SAY Studio and project managers CSQ. The scope of the fit-out included a reception that incorporated a display area for demo equipment, collaboration zones, various size meeting rooms, open plan work station area, a large multi-functional meeting room and large pantry recreation.

Swiss Bureau Interior Design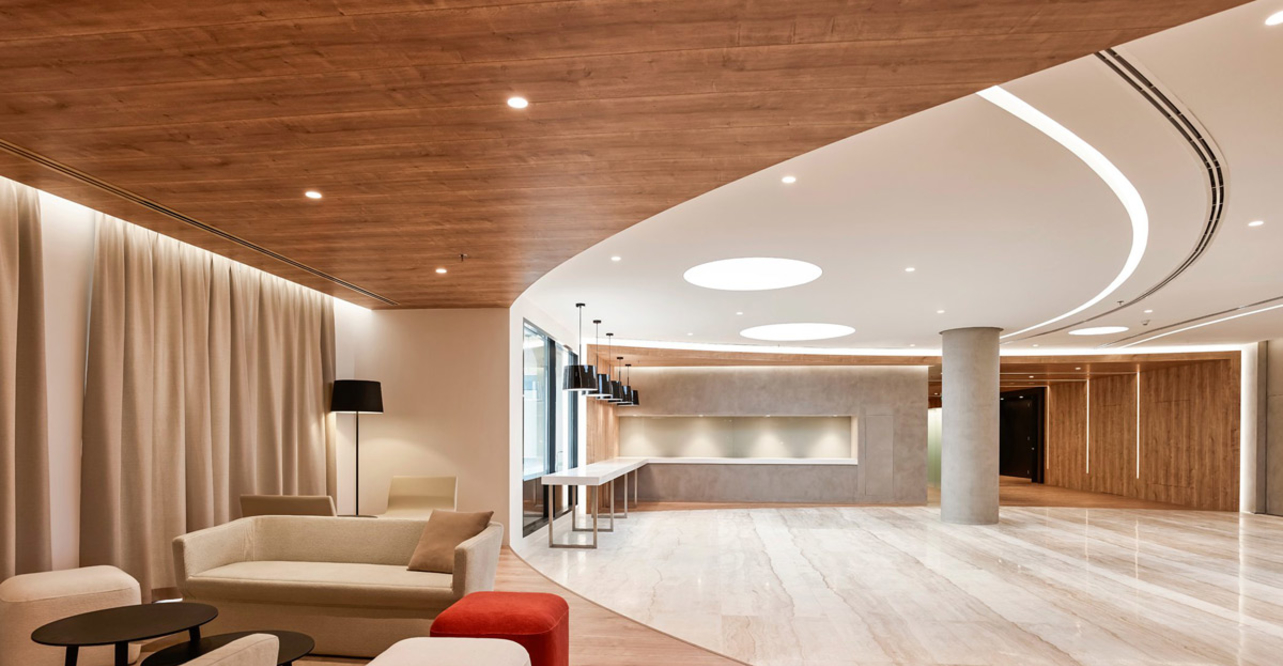 Need to know: With a main headquarters in Bay Square in Dubai's Business Bay, Swiss Bureau employs 60 people and was founded by Swiss interior architect Joakim de Rham. The firm recently expanded its space, with a new office dedicated to its growing fitout department and has had increasing success in exporting designs and services outside of the UAE, with notable new projects in Saudi Arabia. There are plans to establish a new creative branch in the Kingdom to capitalise on the growing market there. With roots as a design firm, design is at the core of everything Swiss Bureau does, working in a variety of sectors, including corporate office, residential, F&B, hospitality, and public spaces. The firm points to its attention to detail and construction background to develop first-class design packages focused on both aesthetics and functionality. Each design is unique, developed to each client's vision and needs. Swiss Bureau is a complete interior general contractor with an inhouse execution team, ensuring projects are executed to the highest standards, respecting the original vision and design.
Notable projects: Swiss Bureau was appointed to design and build a 10,625 square feet office space for Sara Group on Sheikh Zayed Road. There's also the design and build for the refurbishment of offices for an exclusive world leadership advisory firm, as well as the design and build for the retail and packaging production space and offices for a pharmaceutical company in Dubai and the showroom for Kohler. There have been big projects for Nestle and Nissan recently, as well as the ArabClicks Office, located within Dame Zaha Hadid's The Opus by Omniyat. A design and build project for Property Finder's offices won awards, and the work on Revnoic was nominated for the Best Interior Design of the Year: Office award at the CID Awards 2019.
Verve Design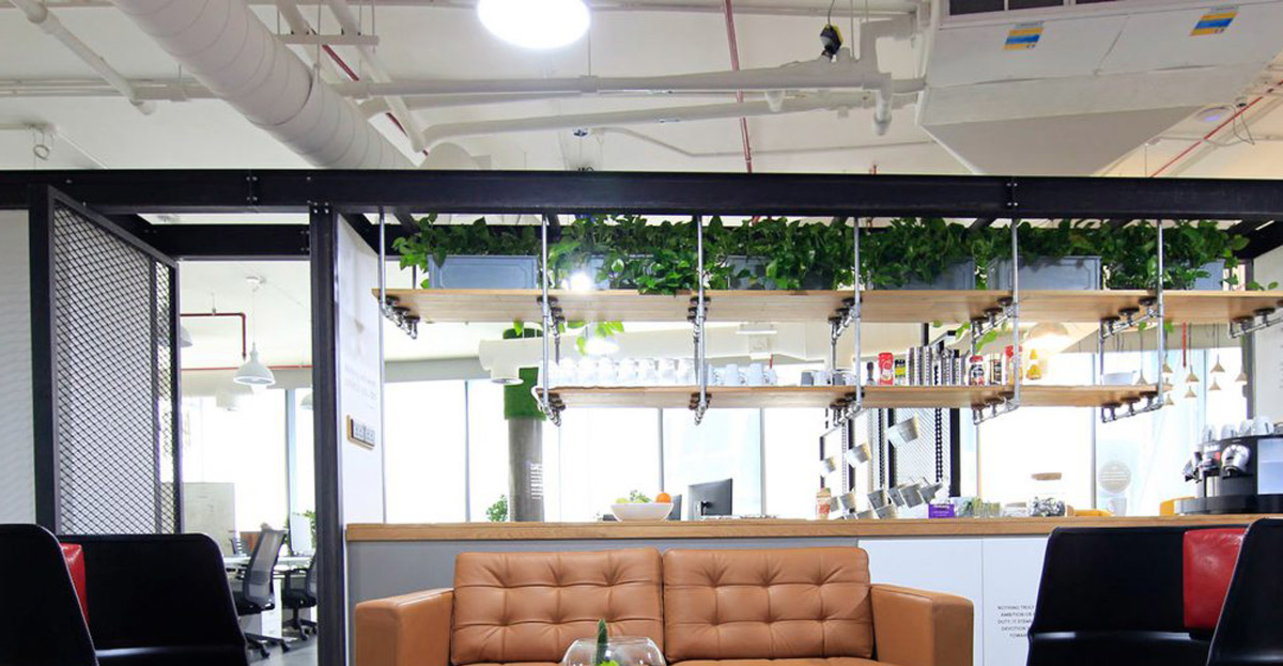 Need to know: A growing company, Verve Design is based in Business Bay, Dubai, with a joinery factory in Al Quoz, allowing the firm to complete all joinery works in-house. Verve's director is Azeem
Mirza and there are 30 employees at present, specialising in interior fit-out works, project management, design consultation and furniture trading.
Notalble projects: Mirza is particularly proud of Verve's work on Consensys MENA's office in Dubai Design District, which emulates the look and feel of an industrial garage. Verve incorporated old office fixtures to facilitate sustainability and was able to adapt the company's love for rugged aesthetics in a slick and stylish manner without compromising on functionality. The open-plan office is accentuated with glass partitions and columns. The materials used forthe fit-out primarily consisted of steel, glass, aluminium, timber, and recyclable products to create a dynamic design. The resulting space reflects the core ethos of the company – open, agile, and everenergetic. Next up is an 18,000 square feet office project for a global firm.
Zenith Concepts Interior Decoration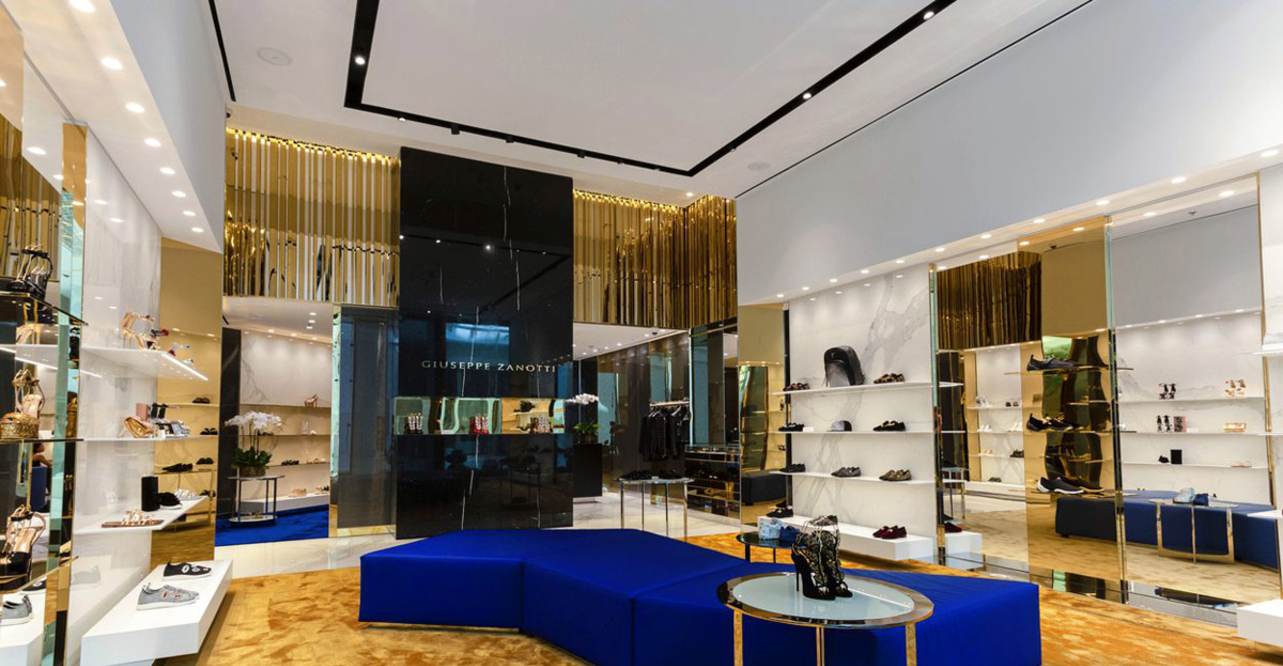 Need to know: With a headquarters in Al Quoz 2 in Dubai, Zenith Concepts employs 90 people and is headed up by Nasrudin Parmar. The firm's workshop is 24,000 square feet and specialises in upholstery, wooden furniture, corian works, gypsum and painting.
Notable projects: Zentith has worked on men's grooming salon 1847 in Dubai Mall, as well as the showroom for Italian shoe brand Guiseppe Zanotti in the same mall. The company is currently working on Mercedes Benz showrooms in Egypt and Jordan, the new Sisters Beauty Lounge at Mall of the Emirates and the headquarters for Umm Al Quwain Free Zone.