Pop superstar and diva Mariah Carey headlined a concert underneath the Burj Khalifa to mark a one-year countdown to Expo 2020 Dubai, which organisers say will contribute $33bn (AED122bn) to the UAE economy.
Fireworks illuminated the Dubai skyline on Sunday 20 October to celebrate 12 months to go until the multibillion-dollar trade show – that runs for 173 days – kicks off.
Carey and Emirati singer and Expo 2020 Dubai ambassador Hussain Al Jassm performed live in Burj Park as part of country-wide celebrations in the UAE's seven emirates. These included special events at Louvre Abu Dhabi, Al Majaz Waterfront in Sharjah, Ajman Museum, Umm Al Quwain Corniche, Al Qawasim Corniche in Ras Al Khaimah and Fujairah Fort.
In a bid to tackle single-use plastic and address water scarcity, more than 100,000 plastic bottles were saved during the event. Free drinking water and 98% biodegradable and compostable paper water bottles were provided.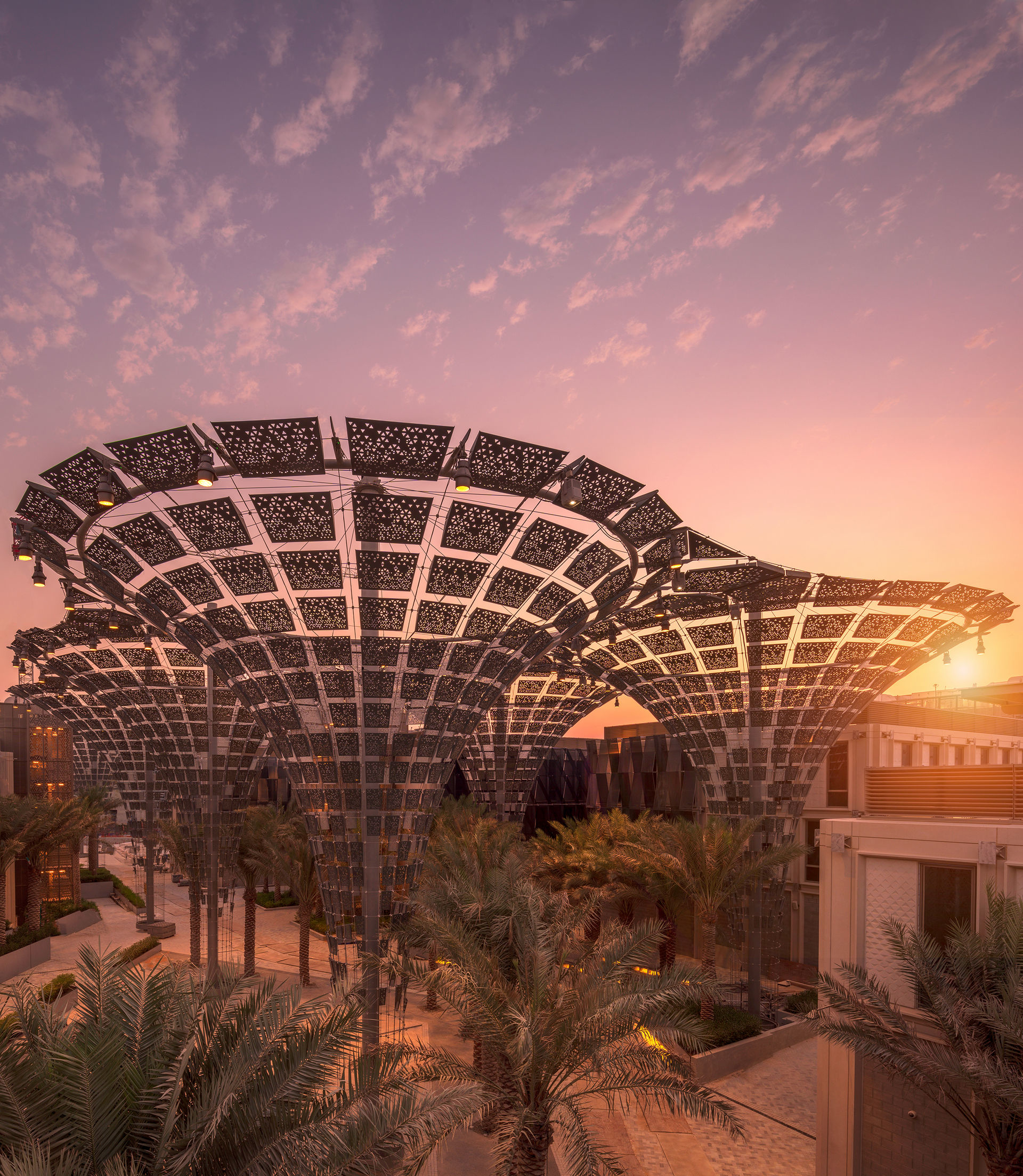 On the event, Najeeb Mohammed Al-Ali, executive director of Expo 2020 Dubai Bureau, said: "Tonight gave the entire UAE and the wider world a tantalising glimpse of what Expo 2020 Dubai will offer in just 12 months from now – and proved exactly why everybody will want to be there for an unmissable landmark in our history."
The expo is expected to turbo-charge the UAE economy and consultancy EY estimates it will contribute $33bn (AED122bn) between 2013 and 2031.
In its quest to be among the most sustainable expos ever, more than 90 of the permanent buildings being built will meet LEED Platinum or Gold classification – the highest green building certifications in the world.
Interior designers and fit-out firms will be among the businesses to benefit from the six-month show. Boutique interior design practices including Kart Group and TwentyOne06 have already entered the race to design concepts for country pavilions and various food and beverage outlets.
And in March, Creneau International won a competition to design Belgian Pavilion interior, which will be built by Besix.