In 1989, after 14 years in Dubai and with our children aged 12 and 10, my wife and I had decided that although we had both very much enjoyed living and working in Dubai, we wanted to ensure that our children grew up in the UK and could interact more with the rest of our family. A few years earlier we had bought a derelict property in Worcestershire and we had engaged the services of Godwin and Cowper, a local firm of architects with a long history going back to 1847, to assist with the development of my designs and supervise the construction on site.
One day Michael Godwin told me that his partner John Cowper was retiring in 1989 and out of the blue he asked me if I would like to take his place as a partner in the firm to which I immediately said yes. We chose the name Godwin Austen Johnson because my father's old architectural practice had been called E Austen Johnson, it sounded better than Godwin and Johnson and it had the effect of implying there were more of us than there were.
The opportunity was incredible but unfortunately the summer of 1989 was also the beginning of a major recession in the UK and the new partnership was badly affected by this situation until we were given the opportunity to enter an international architectural competition for the design of the Dubai Creek Golf & Yacht Clubs based on the fact that I had been responsible for the design of the Emirates Golf Club a few years before when I was managing partner of my previous practice.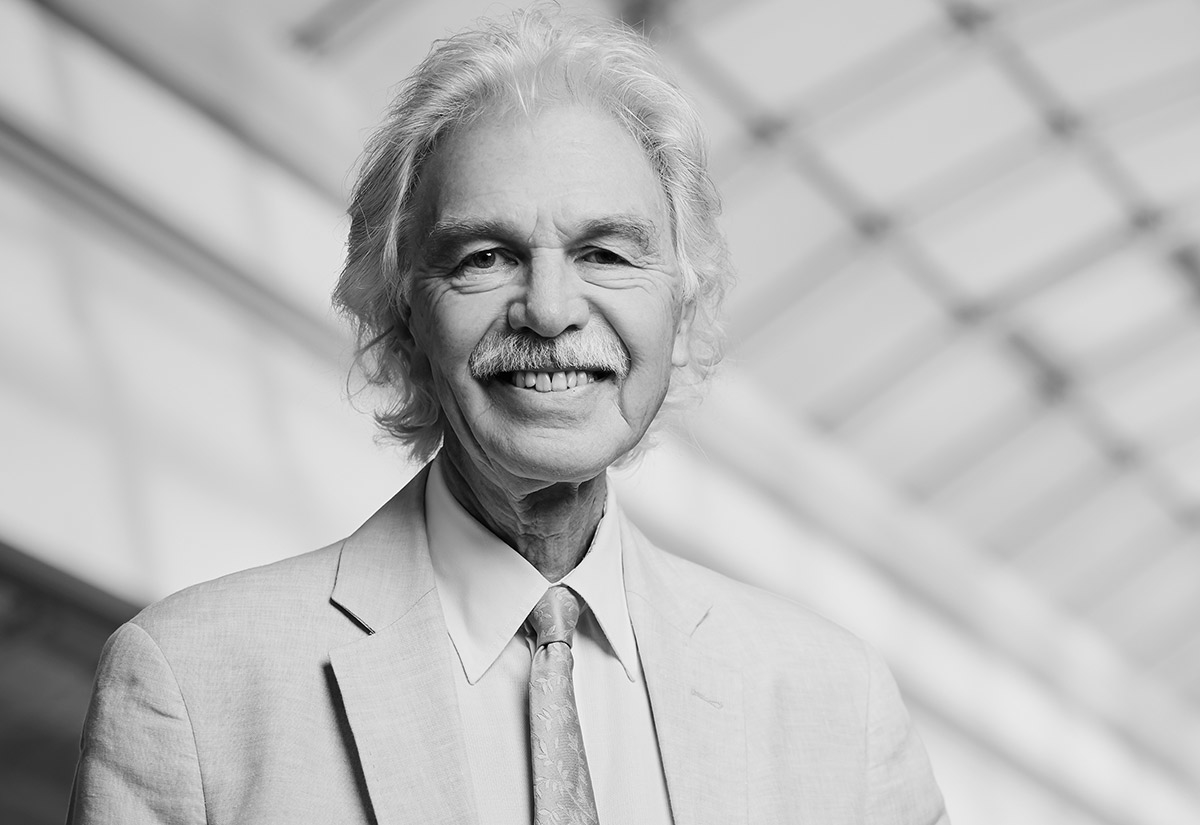 Our design won the competition and we immediately established an office in Dubai to which I commuted every month for one years, staying for ever-longer periods, until my wife and I returned to live in Dubai in 2001; this time our timing was better as the period between 2001 and the 2008 financial crisis witnessed an amazing expansion of Dubai and of the GAJ office size and expertise.
I had been working in Dubai since I was 25 years old with only a couple years work in London before that and so it never crossed my mind to wonder how long the practice would exist for, especially since one of the most interesting things about life as an architect in Dubai is the huge array of different design opportunities that are on offer.
In addition to the obvious milestones of successfully completed projects, over the years GAJ established a number of internal departments all of which actively complement the architectural heart of the practice. The first was the establishment of an Interior Design Department which has continually won awards for high quality and unusual design solutions, followed by the acquisition of a fully functioning MEP team which has evolved over the years to be one of the most highly regarded in the region and, most recently, the Specialist Lighting Division which continues to add value to all we do.
None of our achievements would have been possible without the tremendous support and commitment of the GAJ staff at all levels, both now and throughout our history, and my hope is that the practice will continue to go from strength to strength as we become more focused on delivering a high quality product on time and on budget.