How would you say the residential interior sector has evolved in Dubai over the past few years?
More people are looking for firms such as XBD Collective that have both interior and architectural services in-house, saving on both budget and time scales due to constructing properties from scratch, and being able to perfect all the important aspects and finite details of the project, including the architecture, interior design, layouts, spatial planning, overall design direction and chosen materials. In other words, working with only one firm to create the 'dream home' each client is looking for, from both an interior and exterior perspective.
With Dubai launching freehold land for purchase, this has encouraged more expats and locals alike to build in areas such as Dubai Hills, The Palm Jumeirah, Jumeirah Bay and Emirates Hills.  We have seen a massive growth in the market for high-end luxury homes and increased budgets. As some clients now have the opportunity to build their homes on a piece of purchased land, from scratch, they are willing to invest more to get the overall concept up to perfection. In the past, some clients have been less willing to spend more when they are limited to an already existing structure.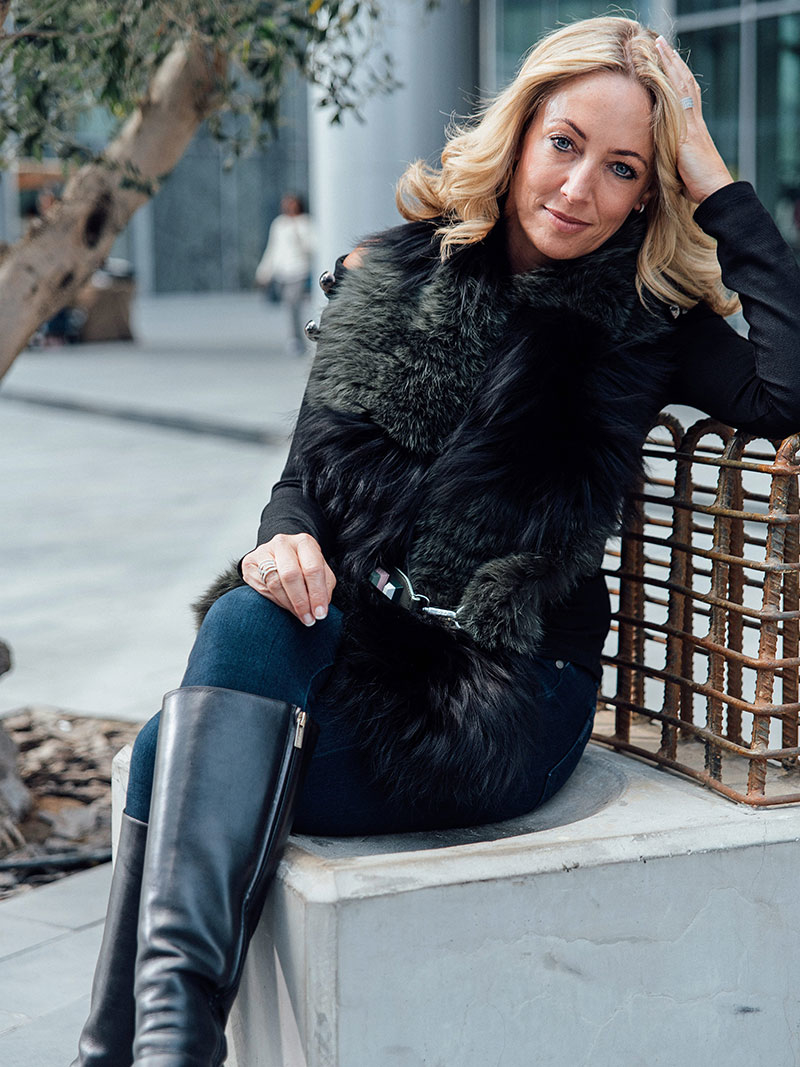 We have also seen a trend in larger residential developers and hotel chains putting more efforts into luxury show homes to encourage sales for their developments. XBD Collective was commissioned by Al Sharq Investments in the past to design the show apartment for W Residences Dubai – The Palm. Due to the success of our design, Al Sharq Investments were able to sell off the majority of units within a short space of time as interested buyers were able to fully understand the potential of the space, as well as what could be achieved within their own chosen units.
As such, creating an interior that could be applied to any type of unit was paramount to the success of the development. As a result, we were commissioned to design a further eight units for private buyers who had seen our work on the show apartment.
Furthermore, medium to lower end residential buildings and three to four-star hotels with affordable living solutions have also become more popular, and can now be found in various locations in the city, such as Dubai Marina, Jumeirah Village Circle (JVC) and Jumeirah Lake Towers (JLT).
What are the driving factors behind the new developments?
With the increased number of expats relocating to Dubai each year, there has been a noticeable gap in the market for more medium to lower-end affordable housing.
In addition, we are noticing more and more people living in Dubai part-time, the majority of whom are here predominantly for business. Due to relocating for only three to six months out of the year, there is a high demand for practical, fully-furnished spaces that are ready to move into at any given time.
We have found this to be a great business model for the real estate sector in Dubai. Additionally, we have also observed that there is now a great selection of both medium to lower-end options found in areas such as JVC, Barsha and Jumeirah Beach Residences, as well as the higher-end options in places such as Burj, Downtown, Marina and Business Bay. 
Are homeowners spending more now than historically?
Over the past 15 years, we have certainly seen an increase in budgets for the luxury higher-end markets in Dubai. Clients positioning themselves in the higher-end markets also value the expertise of interior designers and architects in order to bring their visions into reality, and are therefore willing to spend more in order to achieve their goals.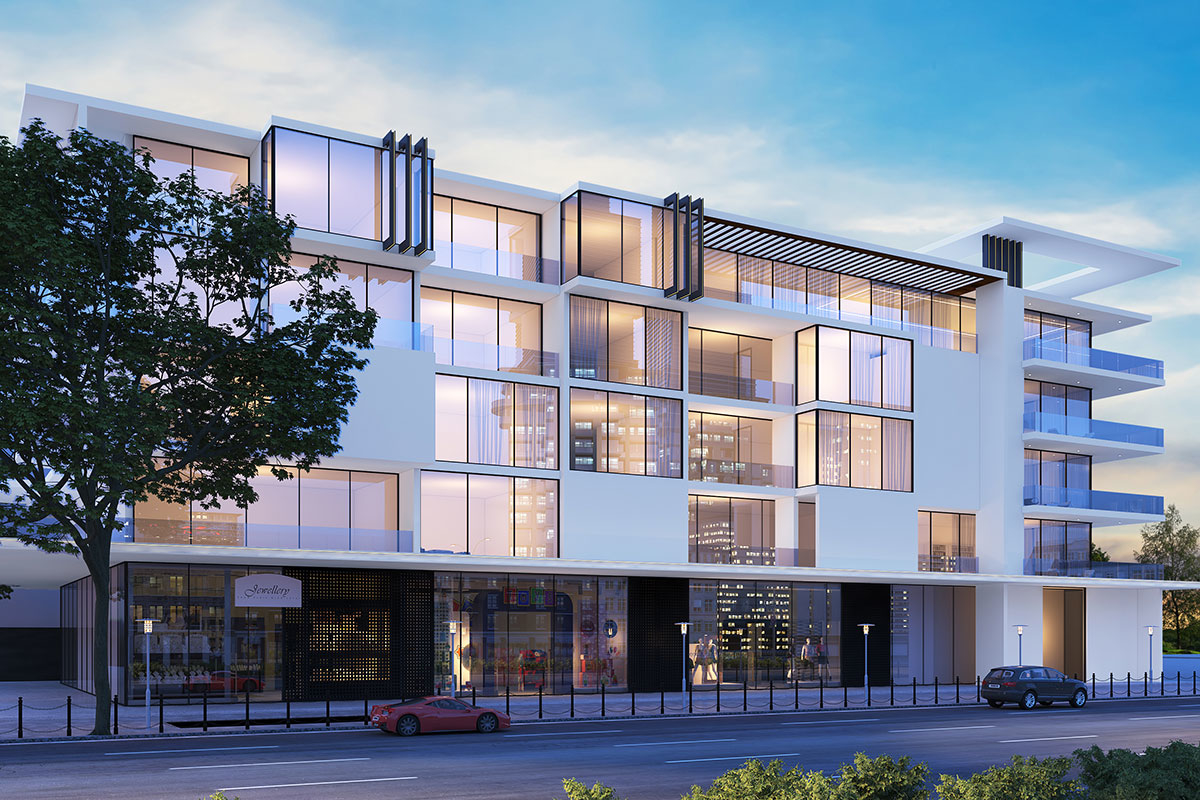 Real estate agents and property developers have also started to understand the importance of interior design within the medium to higher-end markets. The need to stick within budget for the resale market is always foremost, and therefore affordable design schemes are prominent. However, good design has made resale aspects much easier for developers and real estate agents. They have started to put more emphasis on promotional videos of interior design.
With the increased spend in the luxury segment, this has most certainly highlighted a gap in the middle range market that demands more affordable solutions for housing, especially for the number of expats moving from places such as Europe and the Americas, who are no longer receiving the same high expat packages as seen eight to 10 years ago.
You have designed several luxury residences. Which components do you find owners and developers assigning a bigger budget towards, and which areas tend to get a relatively smaller share of the pie?
We find that a lot of private owners and developers allocate much larger budgets to formal areas such as main living and dining spaces, as well as entertainment areas, basements and master bedrooms and suites. Predominately, areas that are to be most used or seen by guests, tend to have larger budget parameters. In addition, the investment into statement pieces and the latest AV and technology solutions, have started to become larger components of their budgets. 
Given the current discussions around climate change and the need for becoming more 'eco-friendly', we are finding that clients are also spending more money on bespoke window and door solutions, sustainable materials and MEP (A/C) solutions, which not only bring a greater value to the property in the long run, but help to reduce running costs dramatically during the hotter months and for longer periods of time. On the other hand, we have found that clients tend to reduce budgets for back of house areas such as grease kitchens and staff spaces, as well as guest bedrooms and bathrooms.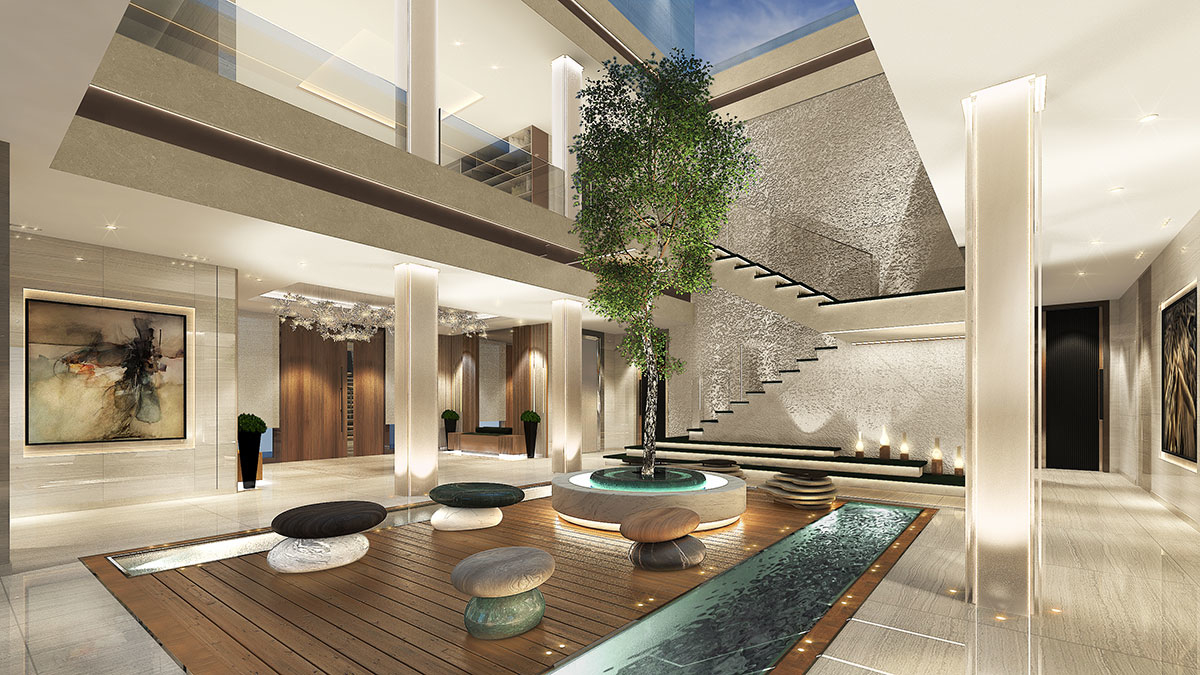 The use of branded furniture from Spanish, Italian and German brands such as Arketipo, Bontempi, Desiree and Cattelan, are also in higher demand from both private clients and developers due to being far more cost- and time-effective than bespoke pieces and custom-made joinery. Brands such as these are now offering great pieces for much lower prices, therefore becoming more frequently specified as part of design schemes. Even with the additional costs of logistics and import taxes, these items still reduce client budgets by an exceptional amount.
What are the biggest challenges when it comes to residential interiors?
We find the biggest challenges in the UAE market for residential interiors, predominantly with existing properties, are most certainly the circulation and flow of the property and their interior layouts.
On numerous occasions, we have inherited properties that have been poorly executed in terms of construction and usually find that ripping out the interior architecture and starting from scratch is the best solution for our clients, time and budgets permitting.
Ensuring each space receives an abundance of natural daylight has also been found to be challenging when inheriting constructed properties. For example, one of the private villas on the Palm Jumeirah was handed over to us as shell and core, with no open plan spaces or natural daylight in most main areas. This ultimately limits what we can achieve as designers, and therefore, needed to be addressed to obtain the best result for our client. In order to achieve this, we incorporated good circulation, flow and natural light by creating glass partitions between the main living-dining areas and the entrance foyer, as well as introducing a glass elevator and breaking up solid walls by including extra internal windows to flood the darker areas with light.
Due to the UAE being so multi-cultural, another major challenge for an interior designer in the MENA region is gaining the intimate knowledge of so many different cultures and religions. Each culture has a different perception and terminology for design styles and may not resonate with our version (or a traditional version) of a 'modern-contemporary' design, compared with how they would view such a style in their home country. This ties in with the understanding various cultures, and accommodating much larger families from Asia, which is not common for those belonging to the West.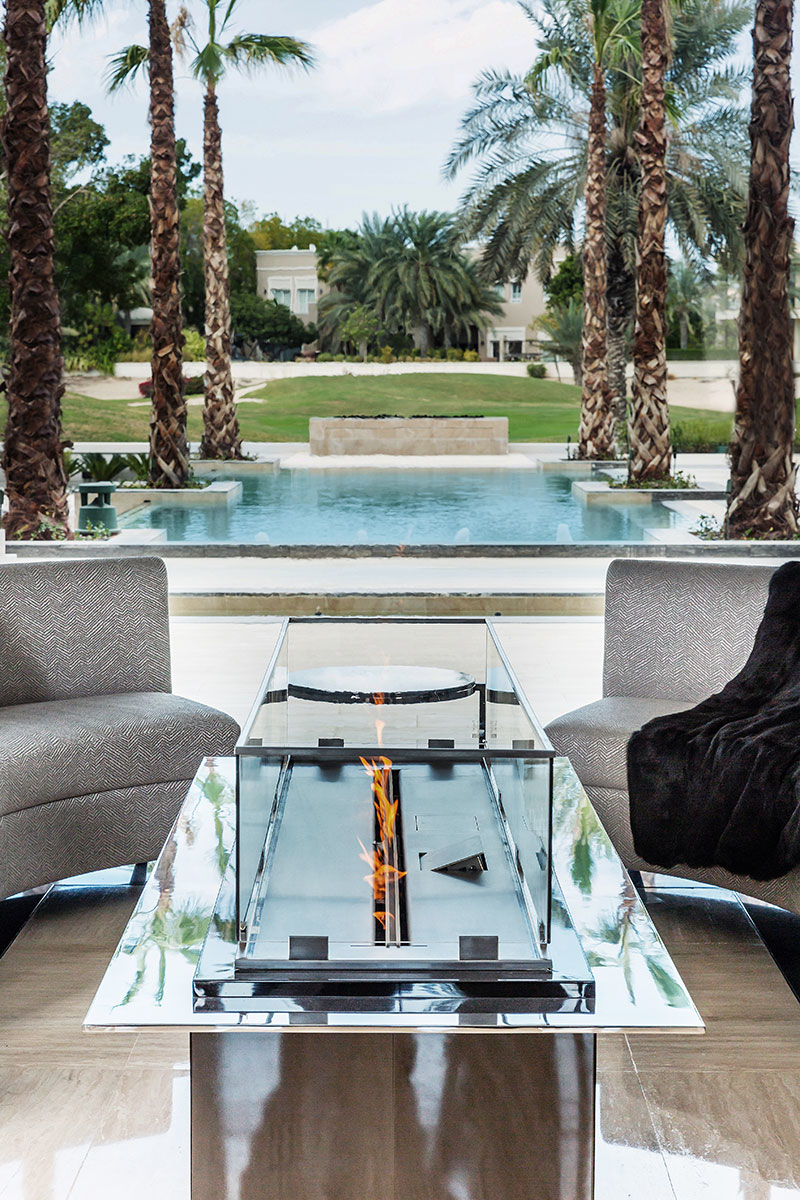 Managing larger families with varying opinions, expectations and views on how a space should look is certainly a challenge for a designer in Dubai.
When you then consider the size of the properties that are so common in this part of the world, you are suddenly faced with having to design individual spaces for multiple family members that accommodate their individual personalities and taste, while still trying to maintain an overall consistent flow in design.
Share some details of your latest residential projects — are you working on any experimental spaces?
We are currently designing a private villa in Emirates Hills for one of our clients where we approached the design from the perspective of 'vaastu shastra', which is a traditional Hindu system for architecture and literally translates to the 'science of architecture'. It focuses on the principles of design, layout, measurements, ground perception, space management and spatial geometry, and are intended to integrate design and architecture with nature.
In order to achieve this, we experimented with the concept of a 'Zen' garden in the centre of the entrance foyer, as the main focal point. The property was essentially designed around this space and consisted of a selection of natural elements such as a large tree, oversized rocks transformed into seating, a symmetrical water feature and internal architecture that surrounded the area to emphasize the space management of the interiors and obtain the all-important 'indoor-outdoor' feel.
A similar concept was also applied for another private villa in Dubai Hills. This client requested that water be a big part of the interior design. We experimented with designing the home around a large swimming pool. The entrance to the villa opens onto a large serene external pool around which the main living spaces were created. We further balanced the element of water with live fire elements shielded in tempered glass on both sides of the entrance, as well as within raised platforms within the pool itself.
Another exceptional feature was a glass panel set into the floor allowing guests to look straight into the basement as they entered. This was somewhat of a new concept for us as designing a home around an external place is seen to be more common in European properties than Asian-inspired residences.
Landscaping has become a significant part of luxury residential projects. Is this a worthy investment for owners?
We would most definitely agree that landscaping has become a significant part of luxury residential projects over the years and especially in the region. When designing property in countries with warmer climates, it's almost impossible not to consider the external landscaping for a more open plan interior. Achieving a flow and balance between the interior and exterior of a property adds to its value and investment and the resale value will always be higher if the two have been designed in tandem.
As interior architects, does exterior design provide a bigger canvas for your overall concept?
Exterior design definitely provides a bigger canvas for our overall concepts, and we focus on these aspects for the majority of our projects. The flow of design from interior to exterior can be found in all of our private villas in Dubai and has become an integral part of our projects.
One great example of this process can be seen in the pool house area from one of our recently completed villas in Emirates Hills.  As the pool house was such an important space for our client, it was to be designed in a way that was functional for activities that moved between the interior and exterior.
We ensured that the space had full height windows, sliding doors that could open up half of the space and even incorporated a non-slip floor for pool use.
When moving inside out, there should be continuity and it should feel similar in character to what's happening indoors. There is always a natural frame created by windows and therefore we like to design spaces that do not interrupt exterior views, especially in upscale areas such as Emirates Hills, where so many properties look out onto pools and verdant golf courses.