Design in the Middle East has come a long way, not only in terms of its cultural prominence but also due to the fact that it is now accepted as a fundamental component of design and architecture community in its entirety.
With a strong support from academic institutions, more aspiring designers are turning towards product design across the region. A growing number of design weeks in cities across the GCC and the Levant regions bears testament to the increasing acceptance of product design among the region's youth.
American University of Sharjah's design faculty has invested in state-of-the-art CAAD labs to provide its students with world-class infrastructure to further develop their craft. On the other hand, Dubai Institute of Design and Innovation, a relative newcomer to the scene, launched its multi-disciplinary design programme that amalgamates all aspects of product design with a heavy focus on technology. The objective is to prepare the students for an industry that would have changed drastically by the time these young designers are ready to join the workforce.
Just how significant product design has become over the years is evident from the number of competitions organised by local and international organisations aimed at the regional product designers. Blue-chip names such as Dyson, Audi, Van Cleef & Arpels, and initiatives such as Dubai Design Week and Downtown Design are all contributing to the rising popularity of design as the subject of choice among the creatively-inclined set.
Embracing a progressive approach, product design is no longer only about a "nice chair", but it is about creating objects that provide a solution to problems, in addition to enhancing a given space. However, even as design in the Middle East evolves rapidly, designers remain deeply rooted to their culture and traditions. Finding modern interpretations of their heritage and balancing indigenous craftsmanship with commercial relevance is a challenge, which forms the narrative for majority of the work produced in the region. For instance, Emirati designer, Khalid Shafar, regularly collaborates with design firms, such as Roar to create especially-commissioned pieces for the latter's projects. Similarly, practices such as Dubai-based Studio MUJU, Talata and Beirut-based david/nicolas deftly stride across disciplines.
In the following feature, we introduce you to some of the must-know names in the realm of product design in the MENA region. While not exhaustive, the list puts the spotlight on designers who come from varying backgrounds — those who are solely focused on product design, and others who dabble in various creative disciplines including architecture and interiors.
The latter set of designers finds that product design is faster to realise in comparison to creating large-scale interior projects which can take months, and sometimes, years to complete.  While interior design takes a macro view of all aspects of a space, product design highlights the finer details that compose the full picture.
Abdalla Almulla, 27, Dubai (watch video interview with Almulla here)
A graduate of architecture from the Woodbury University in San Diego, US, AlMulla, founder of the firm, MULA, is one of the rising Emirati stars of Dubai's growing design industry.
Having won acclaim for his installation for Gafla jewellery brand during the 2017 Dubai Design Week, AlMulla's work has also been showcased in international design events including the London Design Festival, Paris Design Week, and Milan Design. This year, AlMulla's work has been part of the exhibition at Zayed Gandhi Digital Museum. He has been commissioned to design public seating for the soon-to-open Al Safa Arts and Design Library. 
His products include the Intrinsic Flux wallcovering; Mese, a range of bowls and vases; Shak'l series of modular benches; and WOV collection of tables. Citing such renowned architects as Alejandro Aravena, Rem Koolhaas, Toyo Ito, Kisho Kurokawa and Renzo Piano, AlMulla says:  "I base my design concepts on the user and the projects' attribute. Material comes as a layer to enhance the user experience, evoke emotion or add durability."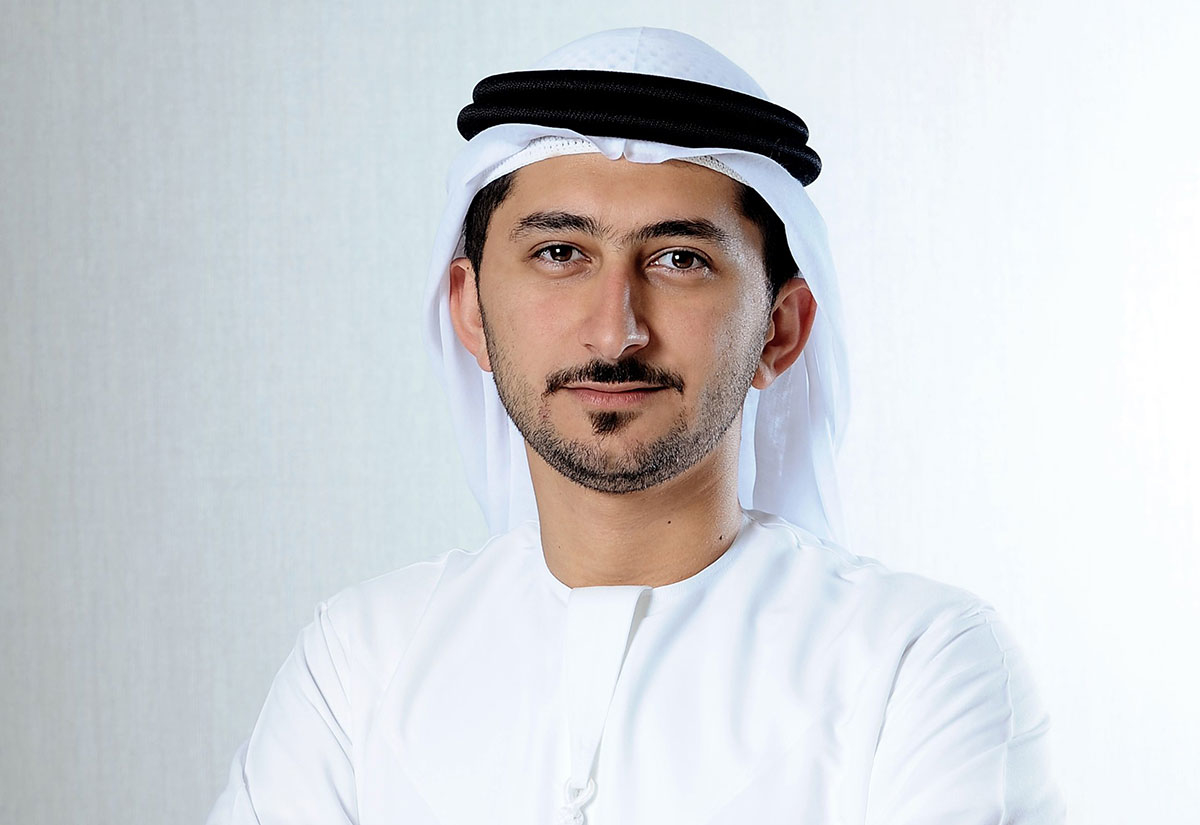 Alya AlEghfeli, 24, Dubai
Emirati interior and product designer, Alya AlEghfeli, studied interior design at the Zayed University, and followed it up with further training in furniture design at London's Central Saint Martins. After honing her skills at Dubai-based practices such as Kristina Zanic Design Consultants, Pallavi Dean Interiors and Aljoud Lootah design studio, AlEghfeli now works independently.
The up-and-coming designer has been commissioned by Dubai Design District and the Office of H.E. Shamma Al Mazrui, UAE Minister of State for Youth Affairs. She has also collaborated with Dubai Culture and Arts Authority for an urban seating apparatus, which was exhibited at Design Days Dubai 2017. Her other noteworthy undertakings in the industry include being part of the 2017-2018 edition of Tanween Design Programme by Tashkeel and participation in the 16th International Architecture Exhibition of La Biennale Di Venezia. Her recent collection, the Host Lamp and Host Vessel, are inspired by bedouin hospitality across the Arabian Desert, as chronicled by one of the greatest travellers of all time, Wilfred Thesiger.
AlEghfeli shares her philosophy: "Currently exploring different aspects of interior and product design, my work is based on research which values craftsmanship, tradition and functionality. I aspire to add value to spaces and give back to society through design, while practising what I am passionate about throughout the whole process."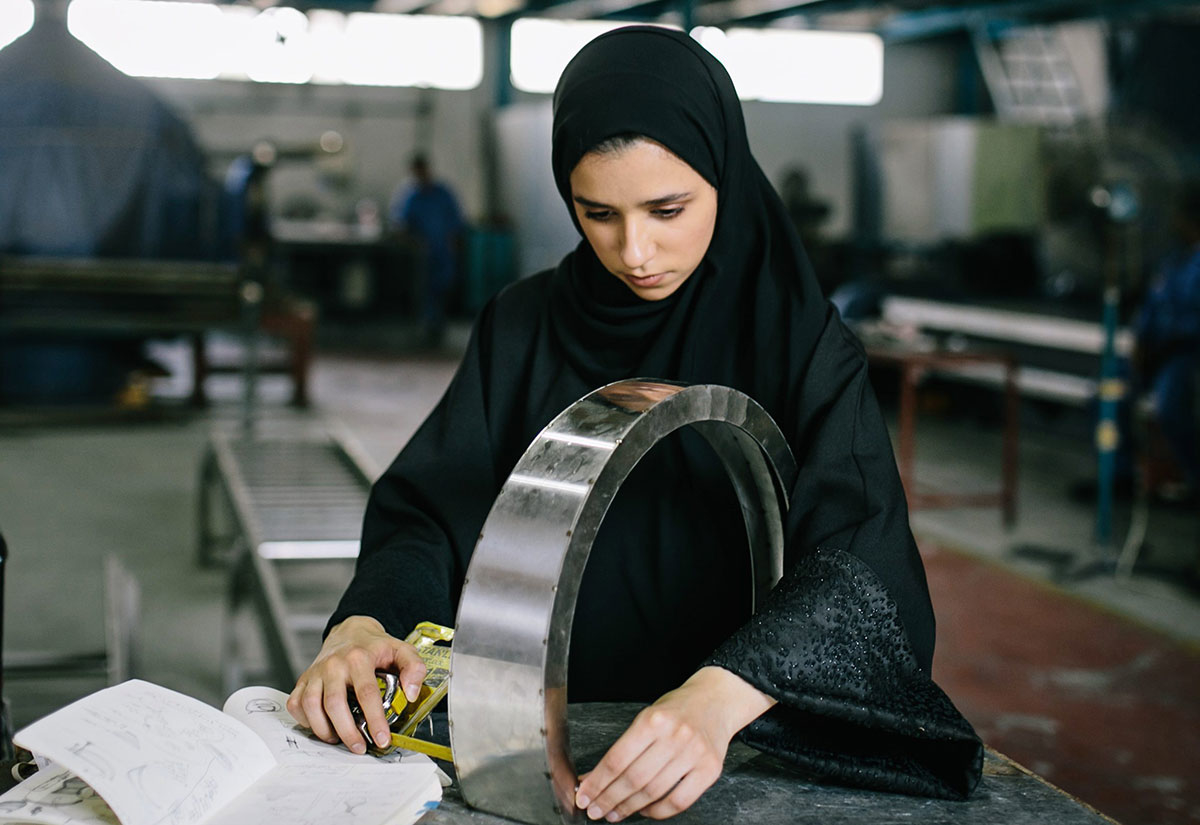 Aljoud Lootah, 35, Dubai
Known as one of the most prolific designers in the UAE, Aljoud Lootah has won critical acclaim for reinterpreting heritage in the contemporary context. Her AlAreesh collection, which references palm fronds, was exhibited during Dubai Design Week 2018. It celebrates the timeless elements of her Emirati heritage. She collaborated with German firm, Probas Plating, for the AlAreesh collection.
Lootah's recent collections include the Takya stool, Khous sofa and the handcrafted range of Mandoos storage boxes. She shares: "Materials are a key element that shape and determine the design or product. For each design, a specific material should be carefully chosen to ensure its aesthetic appeal and enhance its functionality. I've worked with marble, clay, porcelain, wood, steel (copper plated and rose gold plated) along with metals such as brass and copper." While carving her own niche in the product design industry, Lootah expresses her admiration for such well-known designers as Patricia Urquiola and Nendo.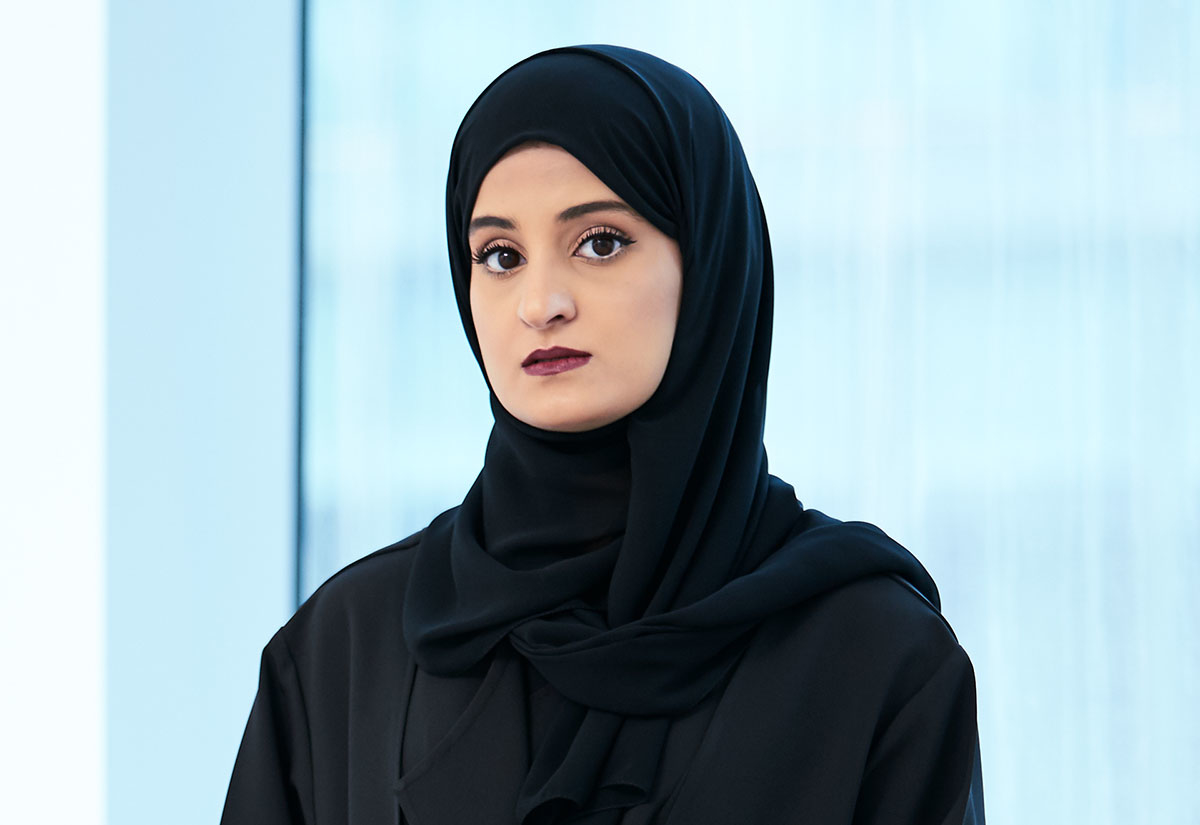 Ammar Kalo, 33, Sharjah
The award-winning architect and designer, Ammar Kalo, studied architecture at the American University of Sharjah, followed by a master's degree in architecture from the Taubman College of Architecture and Urban Planning, University of Michigan.  Currently, Kalo is the director of CAAD Labs and an assistant professor at the American University of Sharjah.
Among his string of international recognitions, Kalo received a Silver A'Design Award for his chair, Stratum, during the 2015 Milan Design Week. Subsequently, Stratum and another creation, N-bowl, were acquired by the Cooper-Hewitt Smithsonian Design Museum in New York in 2016.
Known for his experimental work, Kalo's methodology focuses on investigating the relationship between digital technology and traditional craft, blending conventional material processes with advanced digital fabrication methods.
Among his specially-commissioned projects, Kalo has worked on a communal table made from recycled aluminium bales for environment management company, Bee'ah during the 2018 Dubai Design Week. Another collection of tables made out of rubber crumb and wood was designed for Fikra.
Describing his design philosophy as a quirky hybrid of the organic nature of Art Nouveau, and the elegant simplicity of Scandinavian style, Kalo says that it is mostly about achieving 'soft states' with his work that is either done by using malleable materials, or using hard materials in an organic and softer way.
"I also try to come up with rules that I follow so that every decision in the design process makes sense within the overall framework," he says. "The natural world influences my work the most, but also the work of fellow designers around the world; it's great seeing how different people interpret the problem and find unique solutions."
Although Kalo has used wood in a lot of his projects, he has also worked with other materials like metal, resin, rubber, and plastic to name a few.
"Each material has unique properties and I try to highlight specific qualities within them and design for the material itself and not choose material as an afterthought."
He cites names such as Neri&Hu and Chris Wolston as his inspirations.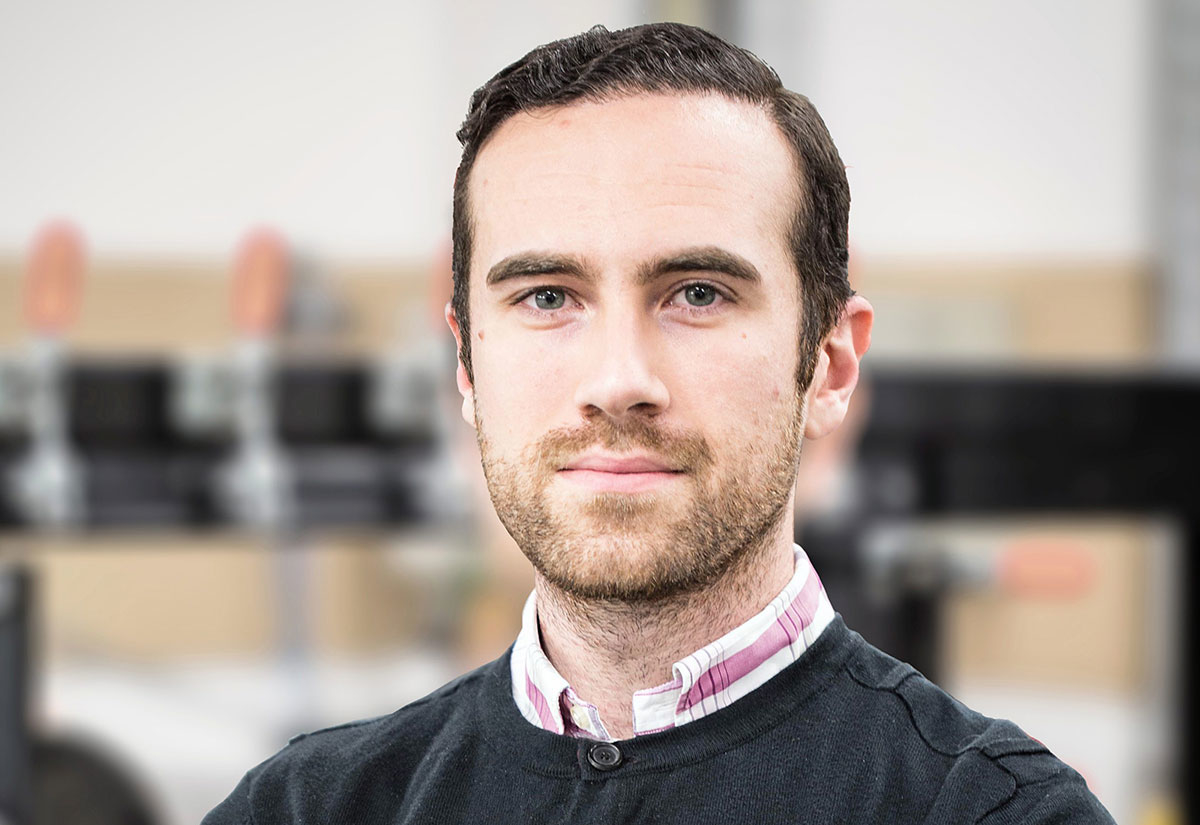 David Raffoul, 30, Nicolas Moussallem, 30, Beirut
The dynamic designer duo first met at the Lebanese Academy of Fine Arts, where they were both pursuing the Bachelor's degree in Interior Design, followed by a master's degree in Milan's Scuola Politecnica Di Design. Since setting up their independent studio in 2011, Raffoul and Moussallem have established their practice as a dynamic studio, offering both product and interior design.
Their portfolio features an enviable collection of international brands the young pair has collaborated with, including Vista Alegre, Collection Particuliere, Moooi, Tai Ping Carpets, CC-Tapis, Gallotti & Radice, Agresti, and Editions Milano.
Raffoul and Moussallem cite electronic band Daft Punk as one of their source of inspiration, while instinctively drawing upon their own Lebanese heritage, deconstructing and interpreting it in their own way.
The Lebanon-based duo's deep-rooted, distinctive approach has also bagged them opportunities to exhibit their work in prestigious galleries around the world, including New York's Carpenter's Gallery, Beirut's Joy Mardini Design Gallery and Nilufar Gallery in Milan. Recently, Raffoul and Moussallem produced the Supernova collection for the Carpenter's Gallery.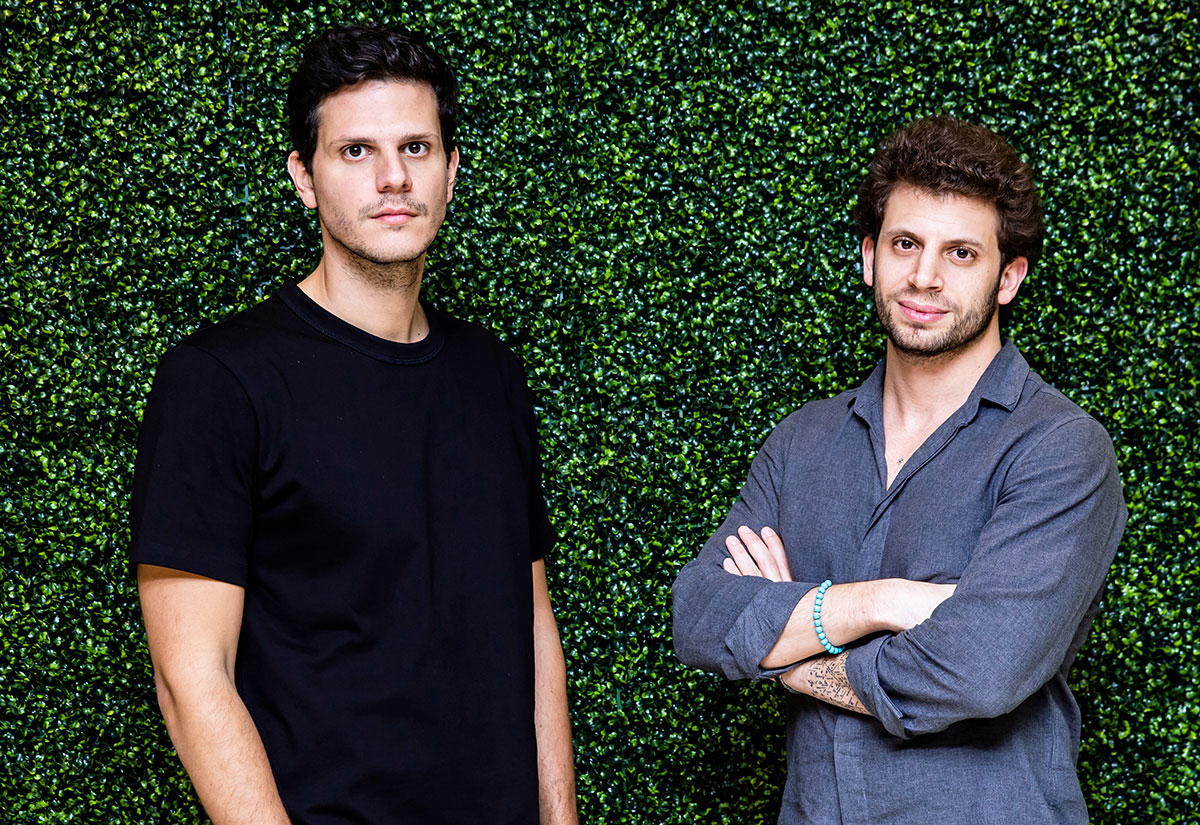 Fadi Sarieddine, 47, Dubai
After studying architecture in Beirut and London, the Dubai-based Lebanese architect and product designer says that his inspirations come from simple observations and ingenious, makeshift solutions to everyday problems.
Although he feels that the region's design scene is still raw and growing, Sarieddine himself has been a well-known presence in the regional industry. His recent work, Hey Banksy, a quirky ode to the anonymous artist who has become known for his subversive take on urban graffiti, was showcased during Salone del Mobile in Milan last month.
His other international collaborations include products for Haworth and other specially-commissioned pieces.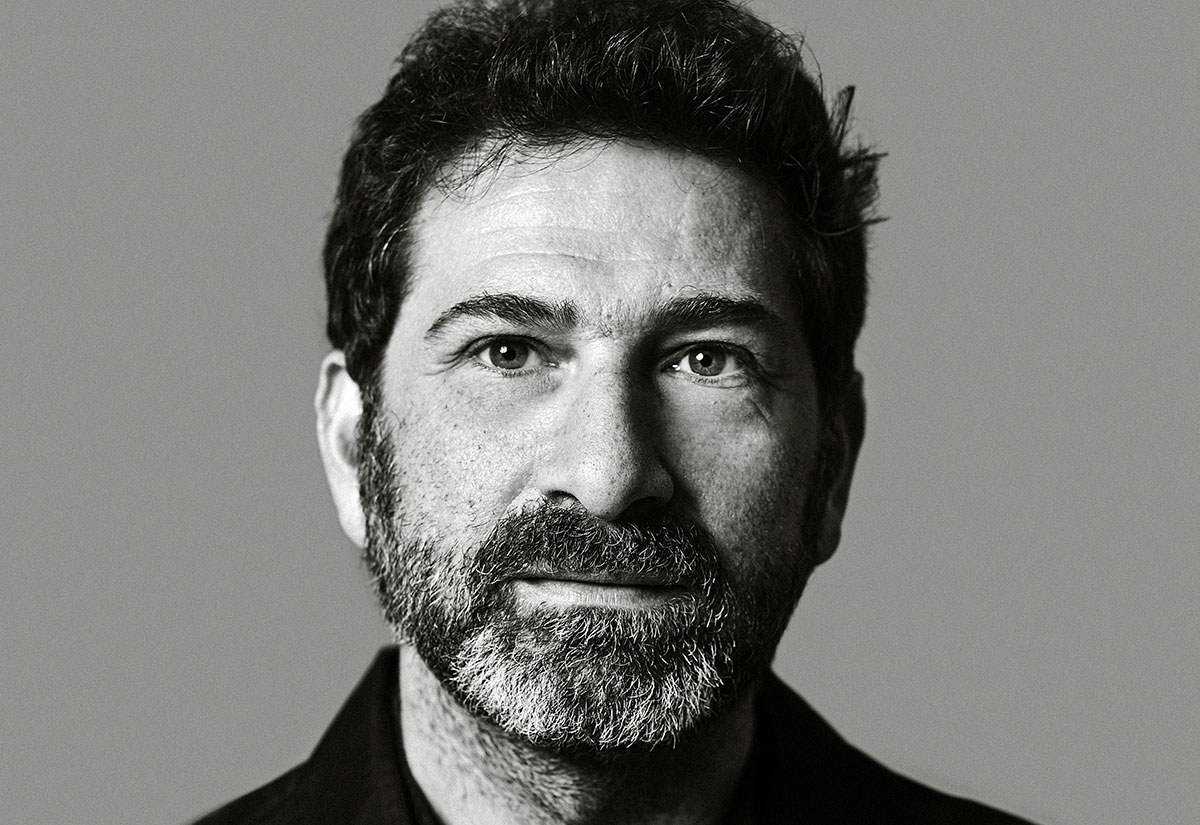 Hamza Al-Omari, 28, Dubai        
Growing up in a family of architects and designers, it was natural for Jordanian-Canadian designer Al-Omari to follow in on their footsteps. After graduating from Vancouver's Emily Carr University in 2012, he worked with Dubai-based firms, Loci Arch+Design and Tinkah prior to joining Palmwood, a creative organisation founded by the UAE government and IDEO. He has also completed a residency stint at Tashkeel's Tanween design programme. 
Al-Omari's work has been showcased in several galleries and exhibitions around the world, including the Abwab pavilion during Dubai Design Week, AR Gallery, Warehouse 421 in Abu Dhabi, and London Biennale 2018. He has also been the recipient of the Van Cleef and Arpels Middle East Emergent Designer Award winner (2016) as well as being shortlisted for Sheikha Manal Youn Artist Award for Product Design (2016).
Mahd, an evolving baby rocker that grows with the child, and the recently-finished Markab stool, inspired by Arabic calligraphy and dhow design, are some of Al-Omari's noteworthy creations. Citing Dieter Rams as his inspiration, the designer says: "The region, in its entirety, has an abundance of ideological, and historical, materials available locally that are underused. I try to look into traditional principles of regional design, architecture, art and urban planning found in the Middle Eastern culture during historical periods that spans Asia and Europe, or more commonly referred to as 'The Golden Age'."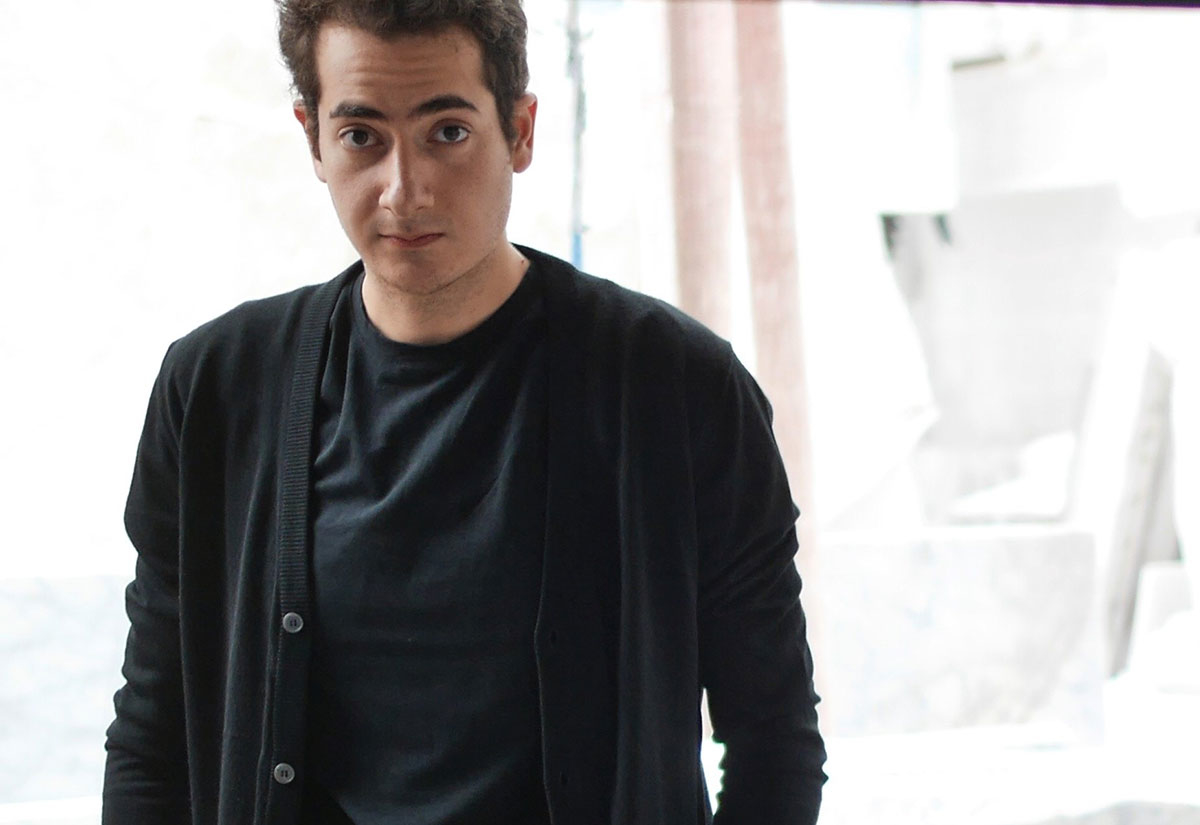 Juan Roldan, 42, Sharjah (watch video interview with Roldan here)
Since amassing multiple degrees in architecture from some of the most prestigious universities such as Technological School of Madrid, CEU University and the Bartlett School of Architecture, Spanish native Roldan's career trajectory has seen him wear multiple hats. He is an architect, academic, product designer and now part of the collective, By Spring, co-founded by him alongside Juan Bueno and Enrique Pujana, which operates out of Sharjah, Madrid and London.
 Roldan has collaborated with Spanish design company, Vincon as well as winning chair design competition with well-known Spanish furniture brand, Andreu. As an educator, he has been recently awarded by the Abu Dhabi Music & Arts Foundation (ADMAF) with the Christo and Jeanne Claude Award 2019 as mentor of the winning entry by students of American University of Sharjah, where Roldan is an assistant professor in the architecture and design faculty.
He expresses his views on the regional design industry: "In my opinion, the design scene in the region is a melting pot of cultures which is finding its own identity through public and private initiatives, and through a generation of established and young designers striving to make Dubai into an international hub for design." global market."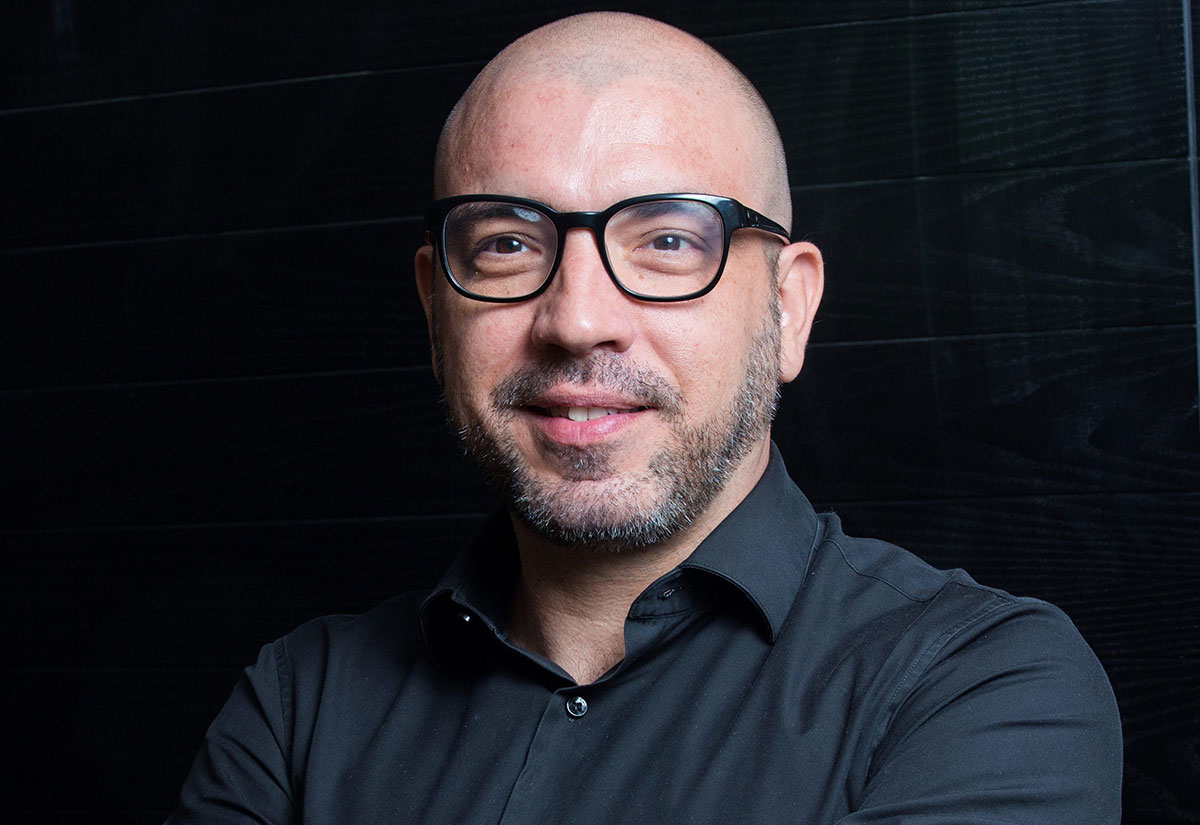 Khalid Shafar, 38, Dubai (watch video interview with Shafar here)
Having worked in the corporate world for seven years, Shafar quickly realised his passion for design. After studying design extensively in London's prestigious Central Saint Martins College of Art and Design in London, followed by the Centre for Fine Woodworking in Nelson, Shafar returned to Dubai to launch his own studio.
Heavily influenced by his Emirati heritage, Shafar is known as one of the leading product designers from the region. Among his notable international collaborations, he has collaborated with Lasvit, Tai Ping, Campana Brothers, Moissonnier, COS, Kartell, and the American Hardwood Export Council (AHEC) on special projects and limited edition releases.
Recently, Shafar was also commissioned to create a site-specific installation at the Louvre Abu Dhabi for Le Mobilier National which administers the Gobelins, de Beauvais and la Savonnerie French heritage brands.
While Shafar doesn't let other designers' work influence his own, he highly admires the Brazil-based Campana Brothers, who he says have a similar approach to design as him. "They always reference their culture while creating contemporary pieces," says the designer, who has produced acclaimed furniture objects such as The Palm series, Illusion and Forma collections to name a few.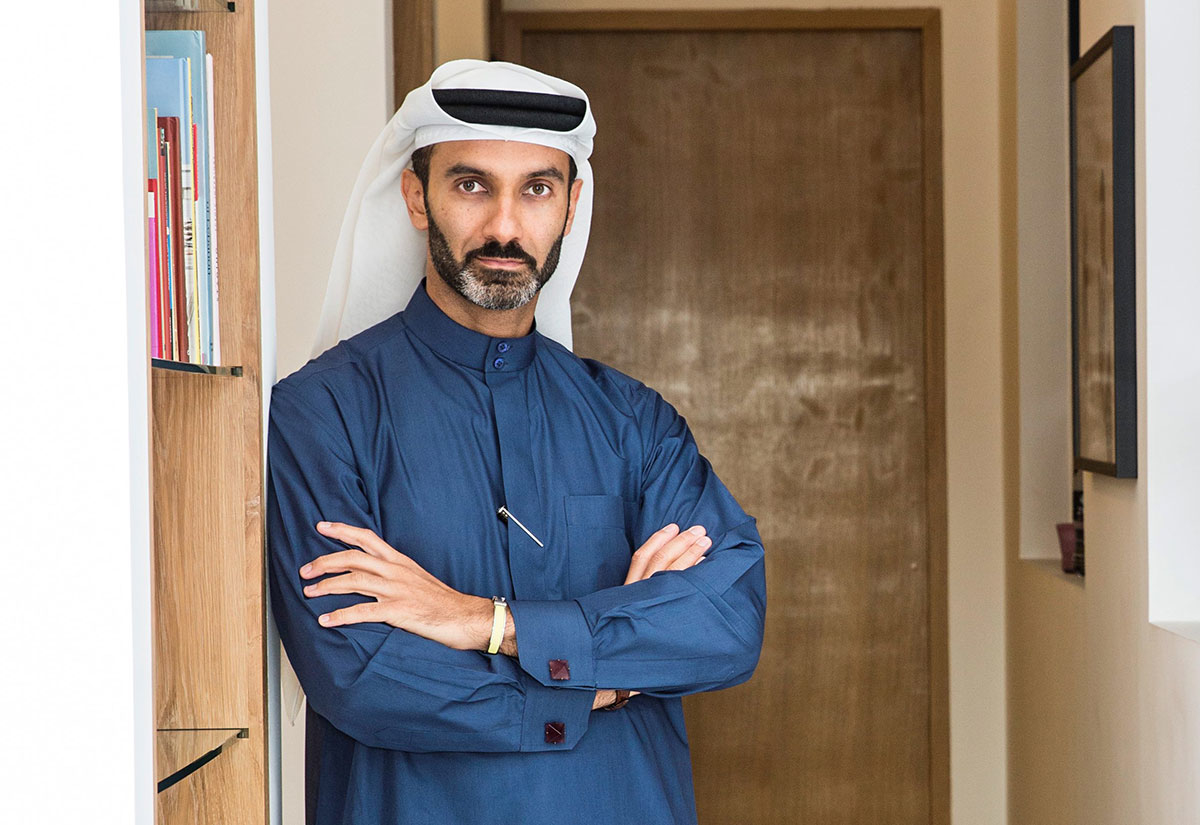 Nada Debs, 57, Beirut
Perhaps the most successful product designer in the Middle East, Debs has inspired an entire generation of designers. The Lebanese designer, who grew up in Japan, and studied at the prestigious Rhode Island School of Design works across scale and discipline: from product and furniture design to one-off commissions across craft, art, fashion and interiors. She launched her eponymous studio in Beirut after a number of years spent working in London.
Recently, she collaborated with luxury Italian footwear brand, Fratelli Rosetti, while also showcasing her latest collection, Marquetrymania. The range imbibes a playful juxtaposition of handcrafted geometric marquetry strips on bold and solid forms, which are randomly inlaid into the lacquered wood creating a sense of fluidity in the pieces.
Debs describes her design philosophy: "It is material and craft that defines our design concepts. The form of the objects are usually derived by what the craft can do. We work with all types of materials and also like to mix them together – we use both manmade materials as well as organic varieties."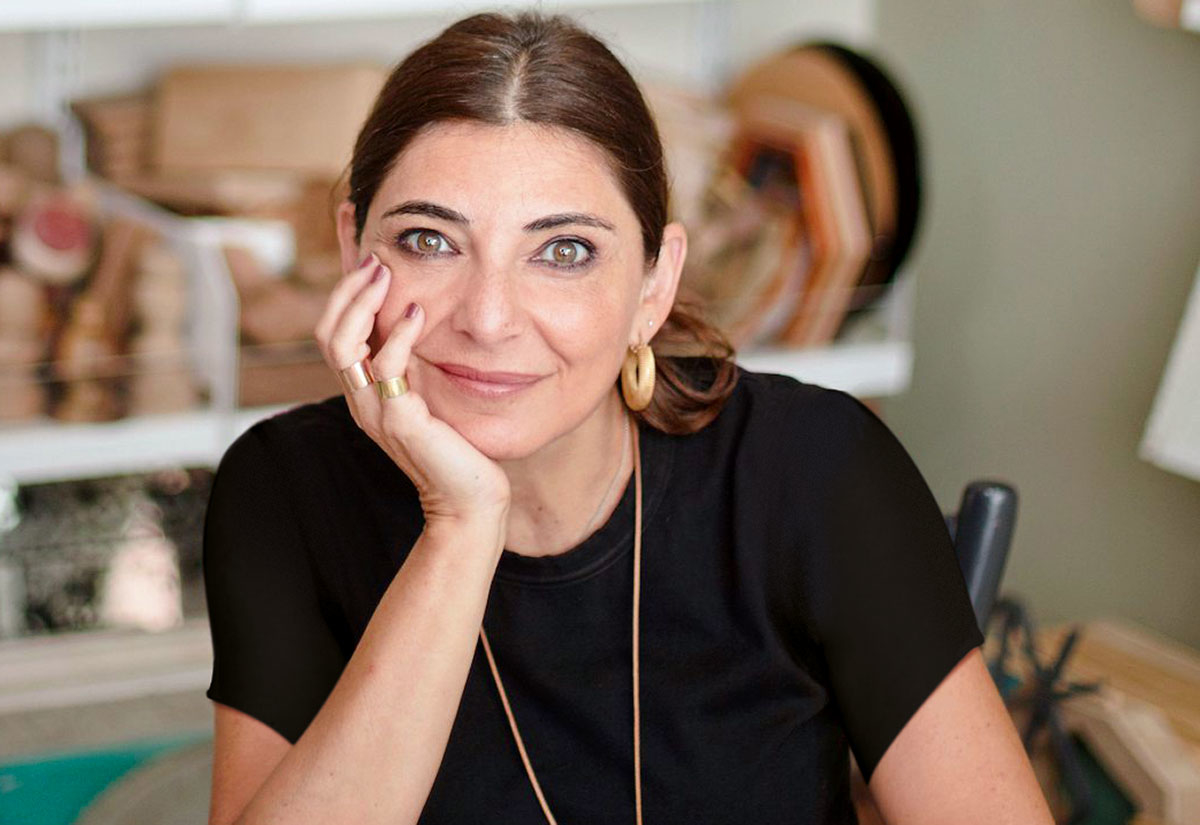 Layth Mahdi Al-Attar, 29, Dubai
Inclined towards technology-aided design, Al-Attar pursued a bachelor's degree in architecture at the American University of Sharjah (AUS). Following stints working at the AUS as a digital fabrication assistant, and the lead designer and fabricator of the CAAD display wall, he worked with Woods Bagot Architects for a few years.
Subsequently, he opted for a master's degree in architecture and digital technologies with concentration on robotic fabrication. 
Al-Attar was selected by the University of Michigan and MIT for a prestigious research fellowship in Stone Robotic Fabrication at Quarra Robotic Lab in the US. Recently, he collaborated with the latter to produce his latest Ripple collection, which features a number of robotically-milled stone products. 
"The idea is to take something people perceive as solid and rigid (stone) and make it, through the use of highly advanced robotics, look fluid, organic and light," explains Al-Attar about his new creation. "The collection is made from two types of solid, luxury marble varieties — Vermont and Georgia. Ripple seeks to explore the combination of uncommon materiality and advanced robotic fabrication techniques.
Another collection, Thari, designed in collaboration with studio.D04, translates into Arabic as the wind that shapes the sand dunes. Its carved lines mimic the fluidity of the movement of wind over sand dunes.
Describing himself as an architect at the core who also enjoys designing products, Al-Attar says: "I enjoy designing and making products because they are smaller, and faster to build than houses or buildings. For architects, working on different scales — urban planning, architecture, interiors, and products — can be very enriching."
He cites the late Pritzker Prize-winning architect, Zaha Hadid and Dutch designer Joris Laarman among his inspirations. Al-Attar notes that design has become an integral part of the social fabric in the Middle East. "Be it the contribution of government initiatives such as the Dubai Design District, or events such as Downtown Design and Dubai Design Week, there is a wider, more inclusive dialogue on design in the Middle East," he says. "This, coupled with globalisation has led to a more contemporary voice, one that has found a bigger following locally and is also being acknowledged internationally."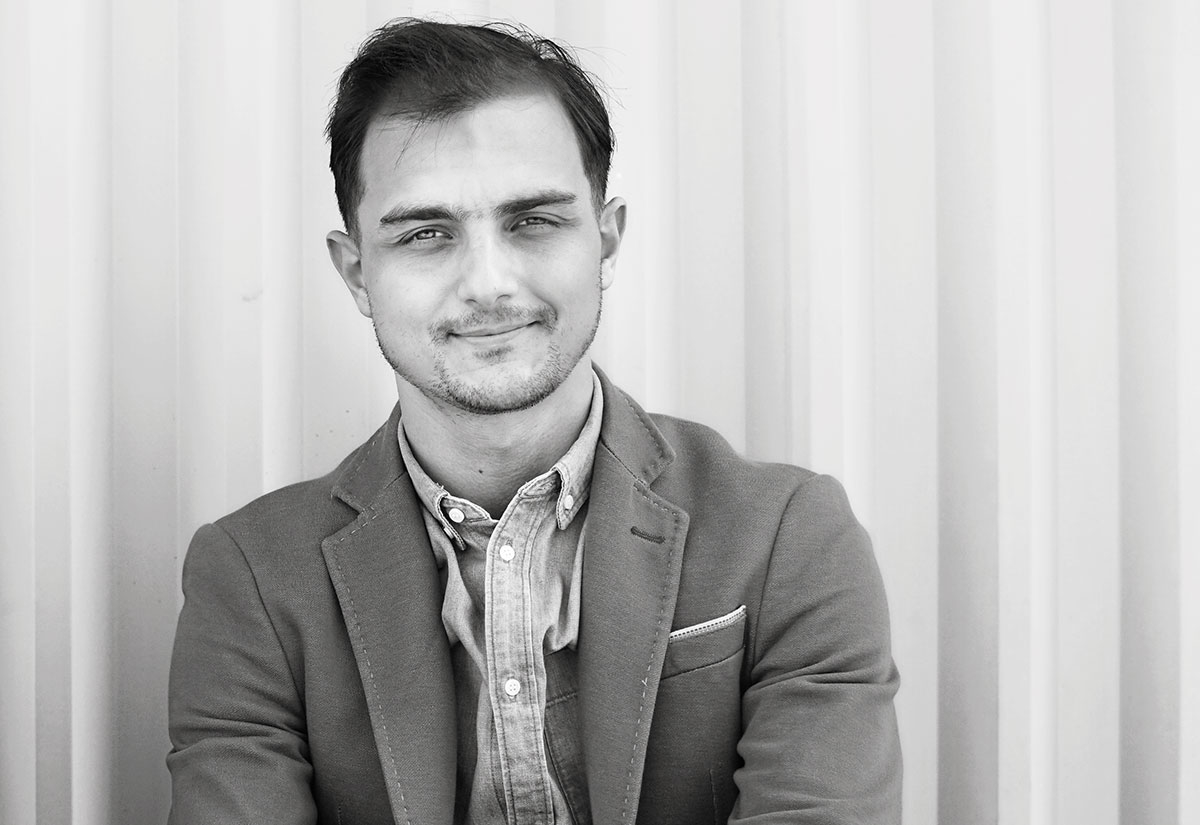 Richard Yasmine, 40, Beirut
Straddling the worlds of interior architecture and product design, Yasmine has worked in both global and regional design hubs such as Milan, Dubai and Beirut.
Describing his work as conceptual, Yasmine has designed many collections, including Hawa Beirut and The Cure, both of which have been showcased during Milan Design Week last year and this year respectively.
Heavily influenced by the prevalent issues in society, Yasmine's work aims to start conversations on important societal topics. Regardless of their fantasy-inspired narratives, the designer ensures that the main objective of functionality is never compromised. While ergonomic consideration and sculptural geometry define his work in terms of form, he prefers to use noble materials such as marble and brass, wood, leather, concrete and steel. "In the process, craftsmanship is as important as materials," says Yasmine.
Drawing upon his Lebanese roots, Yasmine wants to see a dynamic representation of his culture on the world stage. "My ultimate goal is to incorporate my Lebanese identity into my design process, which is ornamental yet sober, geometric, ornamented, rhythmic, poetic and nostalgic."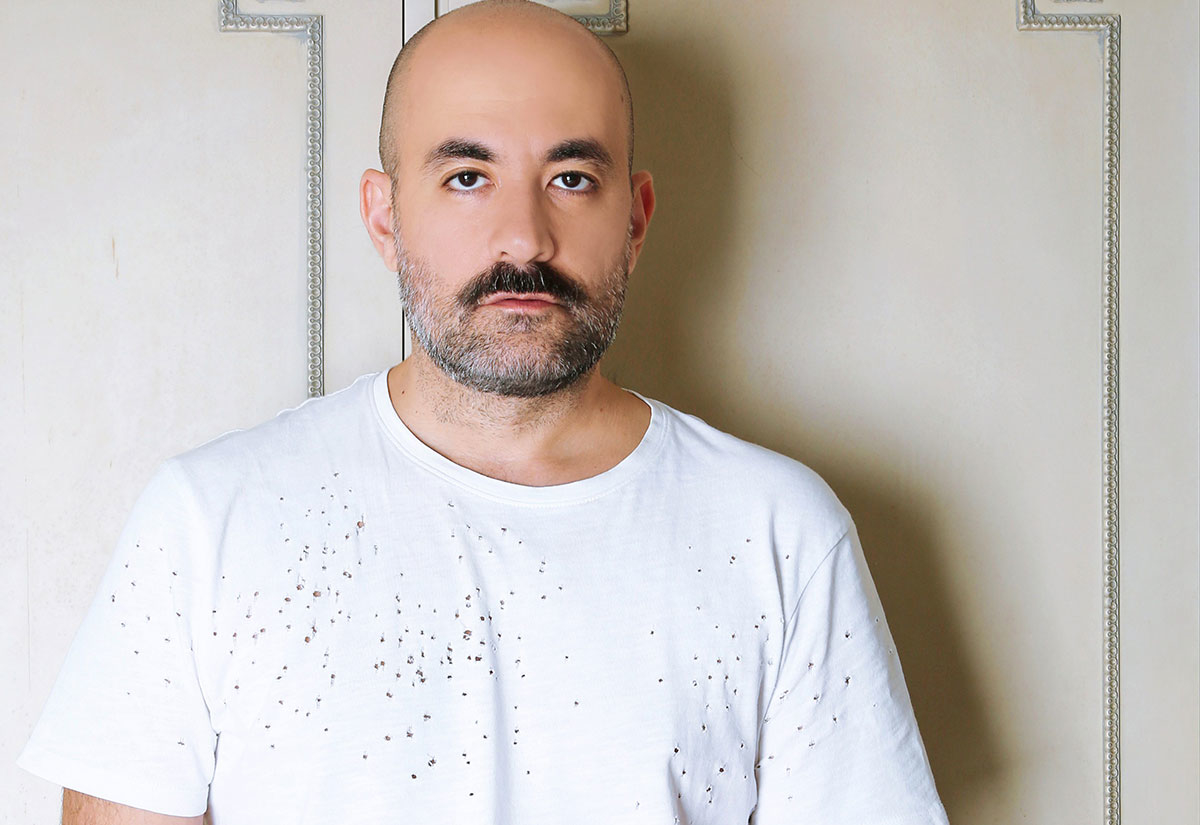 Nader Gammas, 36, Dubai
Having trained as an architect, Gammas went on to pursue a master's degree in lighting at Parsons School of Design in New York City.
Currently, he is collaborating with the design team of a coffee shop in Riyadh to create bespoke lighting products for the space. Gammas realised that site-specific custom-made lighting products, whether architectural or decorative, provide a number of possibilities to light up a space.
Influenced by natural patterns and mechanical objects, Gammas weaves his narrative around the information he derives from the client and the project itself. In terms of the materials he prefers to work with, Gammas says that he favours brass.
"You can experiment a lot with finishes and textures when you work with brass, and it has more value as a material than aluminium and steel," he shares. "I'm currently also leaning towards materials such as glass and ceramic."
Among the designers, whose work he admires, Gammas counts Nacho Carbonell, Campana Brothers and Mathieu Lehanneur. The Dubai-based designer adds that in the Middle East, design is not yet appreciated enough to compare it with more advanced regions. "There is a lot of copying, unoriginal ideas, and poor quality," he says. "We still ignore values such as concept, material, and history. Once designers start to put in more time in research and innovation, we will see a radical shift."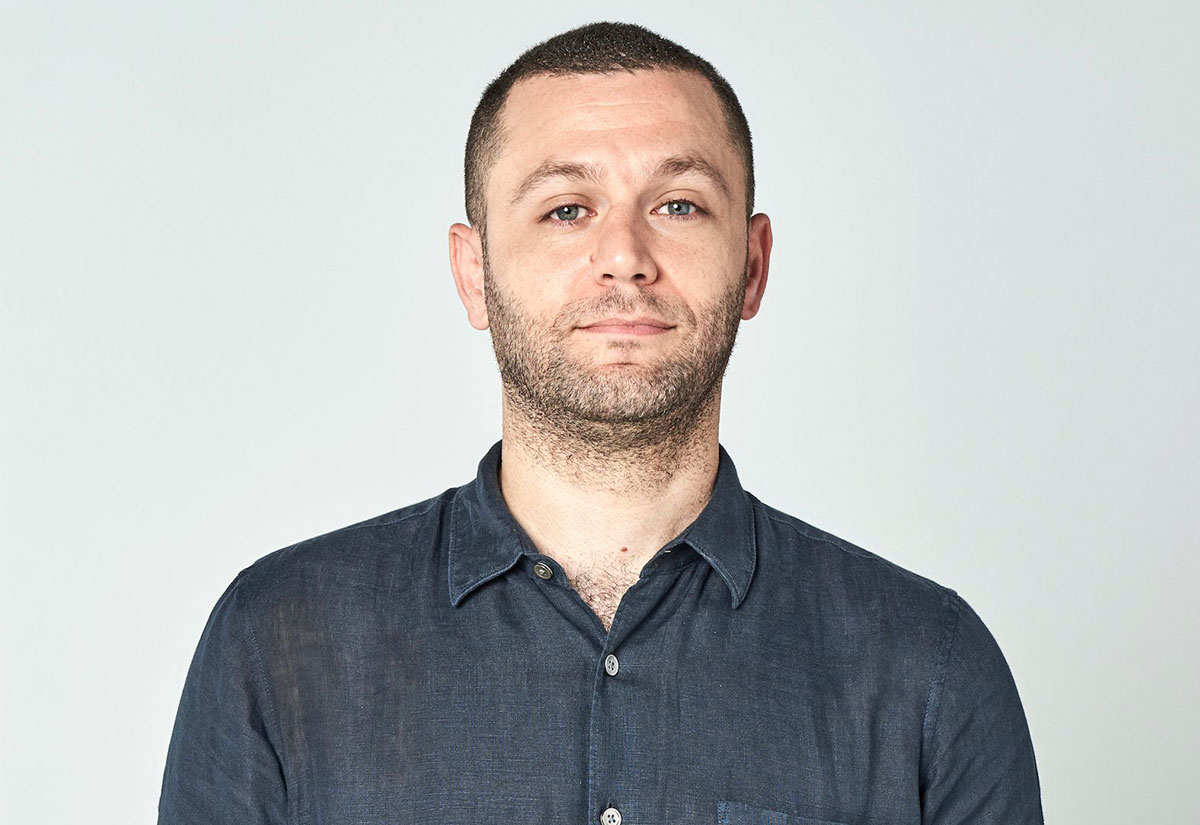 Renad Hussein, 26, Dubai
Jordanian interior and furniture designer, Renad Hussein completed her degree in interior design and architecture studies at the American University of Sharjah in 2013. Following her graduation, she has worked as an interior designer, façade engineer, product and furniture designer.
Being a designer and an engineer has led her to explore the boundaries between art and function. "My work explores the realms between art and functionality," she says. Among Hussein's noteworthy projects, she has worked as an interior and furnishing designer to research and develop concepts for The Dubai Frame.
In the recent past, Hussein has collaborated with Dubai-based cultural organisation, Tashkeel, for their Tanween Design Programme, which provides manufacturing and exhibiting support to emerging designers. Her table, called The Link, designed during this residency, aims to engage its users visually and physically. "In my work, I am always looking for the optimal effect of material, colour and structure," says Hussein. "I have worked with different materials such as concrete, stone, metal, glass and sand."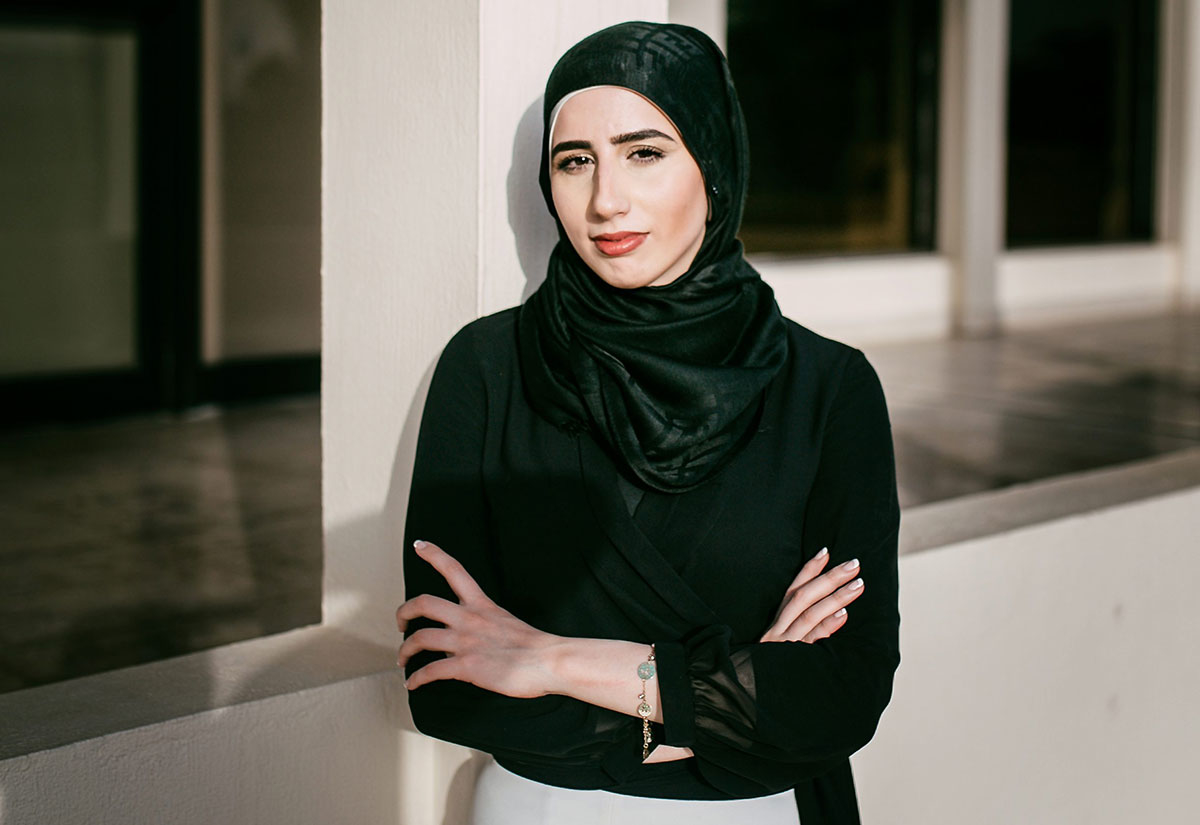 Sergio Mendes, 29, Dubai (watch video interview with Mendes here) 
Currently based in the UAE, Portuguese native, Sergio Mendes, studied product design at Aveiro University in Portugal. Since completing his academic interests, he has worked with well-known international companies such as Munna and Ginger & Jagger, specialising in luxury furniture.
Over the course of time, Mendes has designed a number of products and collections. "I am recently collaborating with Agrippa, a very renowned brand for its amazing pieces sculptured in solid wood," he says.
Currently, Mendes is working on the Interlude collection, which references the Art Deco era and modernism in a contemporary manner, highlighting such materials as marble and brass.
Mendes' passion for design started at an early age, having been raised in a creative environment. He shares: "When I was three-years-old, my parents noticed my interest in tinkering with tools. Soon after, to feed my fascination, they offered me my first meaningful toy, which was a kid's carpentry kit. It allowed me to cut and process small plates of raft in which I could create small pieces of wood, according to the technical drawings that were included on the package."
He defines his philosophy as finding the synergy between practical function and the idea itself. "A design has less value if there is no harmony between pragmatism and concept," says Mendes.
Expressing his inclination towards brass and marble, Mendes says that he is also experimenting with fabrics. "Upholstery-related materials can be challenging to master as they have very distinct mechanical properties and their functionality differs," he says.
The legendary personalities whom he admires include Raymond Lowey, Gio Ponti, Vladimir Kagan, Jean Prouvé, and Charles and Ray Eames. Mendes reckons that the design community in the MENA region is growing fast and people are becoming more open to new ideas. "I also think that the region has many opportunities, as the demand for design is increasing in one of the world's fastest developing regions. It is becoming an important hub for design companies and studios from around the globe," he says.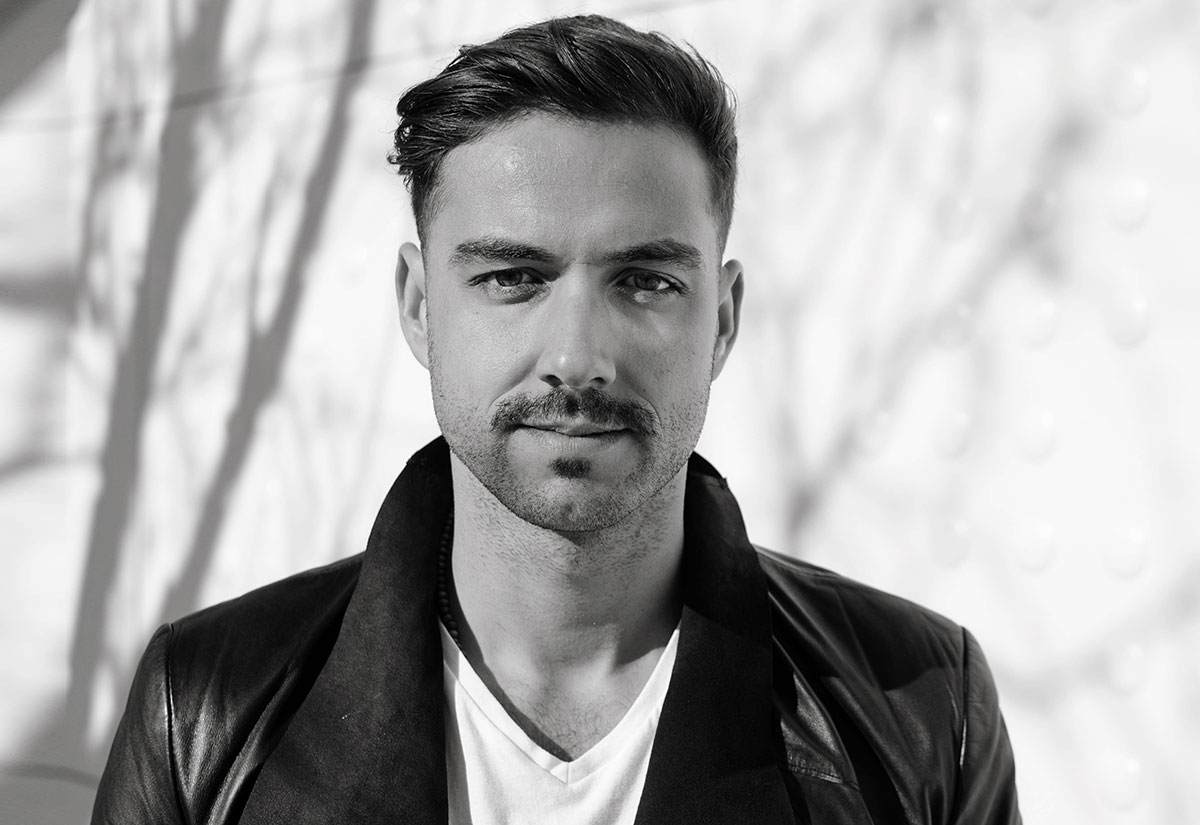 Jumana Taha, 28, Mentalla Said, 29, Dubai
After graduating in interior design from the American University in Dubai and the American University of Sharjah respectively, Taha and Said continued to work as interior designers for seven years at Aedas before setting up their product and furniture design studio in 2015.
Selected to be part of the Tanween design programme by Tashkeel, the designer duo has created several collections including furniture, lighting, rugs and accessories, including the Moza chair, Fattoum floor lamp, Hizz rocking chair and Baskota table. Recently, the pair has designed a collection of furniture that showcases the use of khoos (palm weaving) in soft furniture along with luxurious fabrics, metals and timber.
Currently, Taha and Said are working on a range of luxury rugs expected to be launched later this year. Talking about their constantly evolving inspiration, they say: "We are sometimes influenced by our travels, our environment or fashion or our Middle Eastern backgrounds. We celebrated ancient crafts and weaving techniques in our first two collections, and now, we're designing this new range that has Middle Eastern undertones but with very quirky and playful elements."
The designers also note that there has been a shift lately in terms of the industry supporting local talents and manufacturing. "There is a new appreciation for the wonderful craftsmanship that you can find in the region, and capturing an inherent Middle Eastern spirit in design."
Thomas Trad, 29, Beirut
An alumnus of London's prestigious Central Saint Martins, Trad worked with renowned studios such as Fredrikson Stallard and Michael Anastassiades before returning to Beirut in 2016 to launch his eponymous design studio. His design aesthetics come from a fascination of manufacturing processes, craftsmanship and the beauty of materials.
Since 2014, Trad has designed a number of objects, ranging from tables to lamps. Recently, he designed a collection for Beirut's well-known Joy Mardini Design Gallery. It comprises a series of wall lamps and table lamps called Kumo (cloud in Japanese) made with hand-carved wood and pink onyx that would diffuse the light. In the past, he has also created a room partition, Eva, for the same gallery.
Trad is strongly inspired by manufacturing techniques and craftsmanship. He says: "When I was young, I was always fascinated by craftsmen and materials, especially wood and stone. I would always try to figure out new ways of using them in everyday life, so it was natural for me to pursue a career in product design."
Currently, Trad is pursuing an intensive course in Japanese carpentry in Kyoto. "The Japanese way of designing is one of my biggest sources of inspiration – elegant lines without adding unnecessary elements," he says, citing Japanese architects, Tadao Ando and Kengo Kuma, as well as French designer, Noe Duchauffour Lawrence as his inspiration.
"Working in the MENA region has given me access to amazing artisans which, in my opinion, plays a huge role in the work we produce," says Trad, emphasising the importance of artisans. "Designers should not only promote themselves but also promote the craftsmen they work with."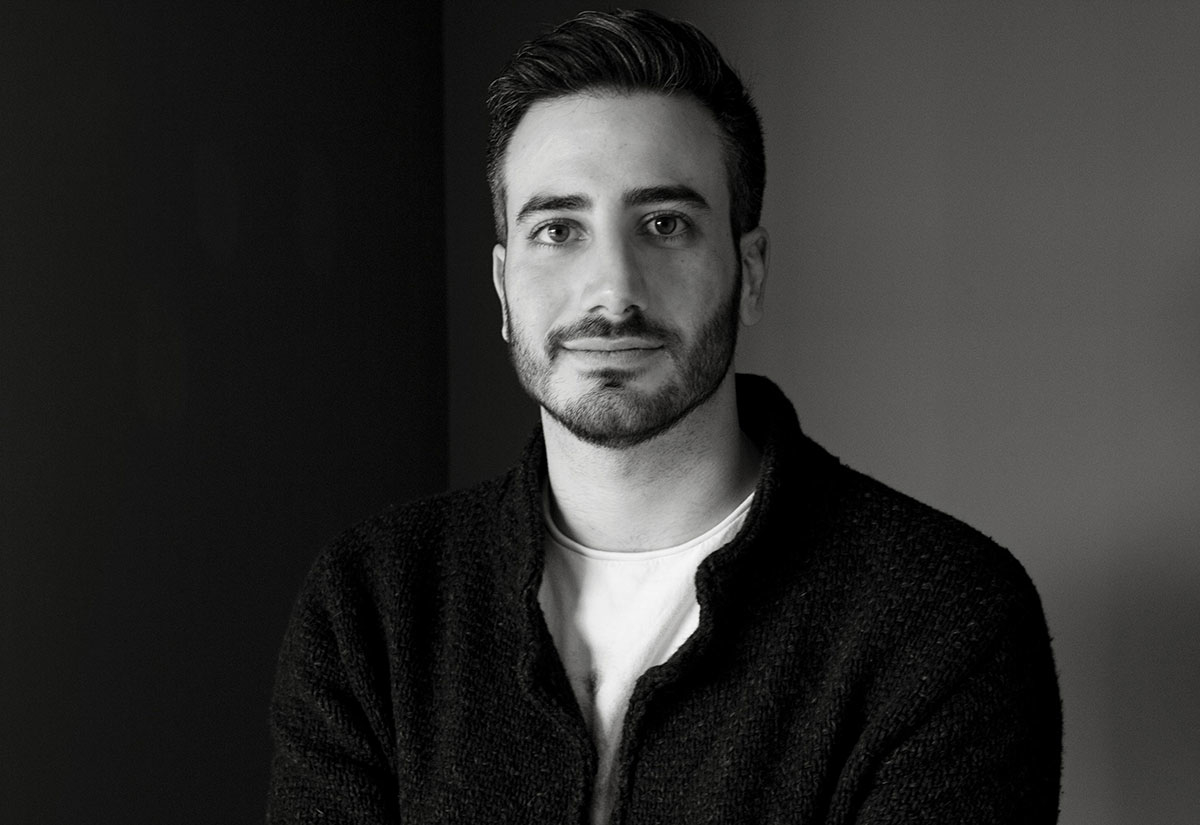 Wael Farran, 43, Beirut
Since graduating in interior architecture from the Lebanese American University, Farran has worked on several commercial and residential projects in the Middle East and Africa. During the course of his work, the Beirut-based designer notices the need for creating sculptural yet functional tables. This led to the Formitable collection, a bespoke line of tables featuring one-of-a-kind design and impeccable craftsmanship.
The collection has been exhibited in international design fairs such as Milan Design Week 2017, Venice Art Biennale 2017, Venice Architecture Biennale 2018, as well as local events including Beirut Art Fair and Beirut Design Week. Next month, the studio will showcase its products at the Edit Napoli. Farran comments: "The MENA region has established itself as a creative hub, however there is still a lot of untapped potential."
Having experimented with different materials, Farran says that it is an intrinsic part of design. "Wood is warm, stone is strong, and metal is solid," he says. "Over the years, I have used a variety of materials in the execution of my products including concrete, stainless steel, wood, aluminium and glass, among others."
Mehry El Masry, 38, Mona Ramzy, 41, Dubai (watch video interview with Ramzy here) 
The Dubai-based Egyptian designers, Ramzy and El Masry are largely inspired by their Egyptian heritage. Trained as interior designers, the duo, based in Dubai Design District, will be launching two new collections in the next couple of months.
El Masry says that as an interior designer, she noticed a gap in the market for handmade items which combine the traditional with the modern, especially when designing homes. "Clients craved these pieces that were artistic and stood out on their own, and told a story," she says. "One of my goals as a product designer is to continue to bring to life elements which reflect our rich Egyptian heritage through the application of modern design principles to craftsmanship."
The pair work with a variety of materials such as mother of pearl, marble, brass, and wood. Ramzy says: "The Middle East has a rich and dynamic culture and through our brand, we want to continue to revive and tell the many stories of the region. We are proud of our roots, which is why our products are inspired by Egypt and the region, where the oldest craft techniques are still in use. Our brand aims to revive the work of the artisans, but also at the same time to apply modern design principles to make our designs more relevant to the consumers of today."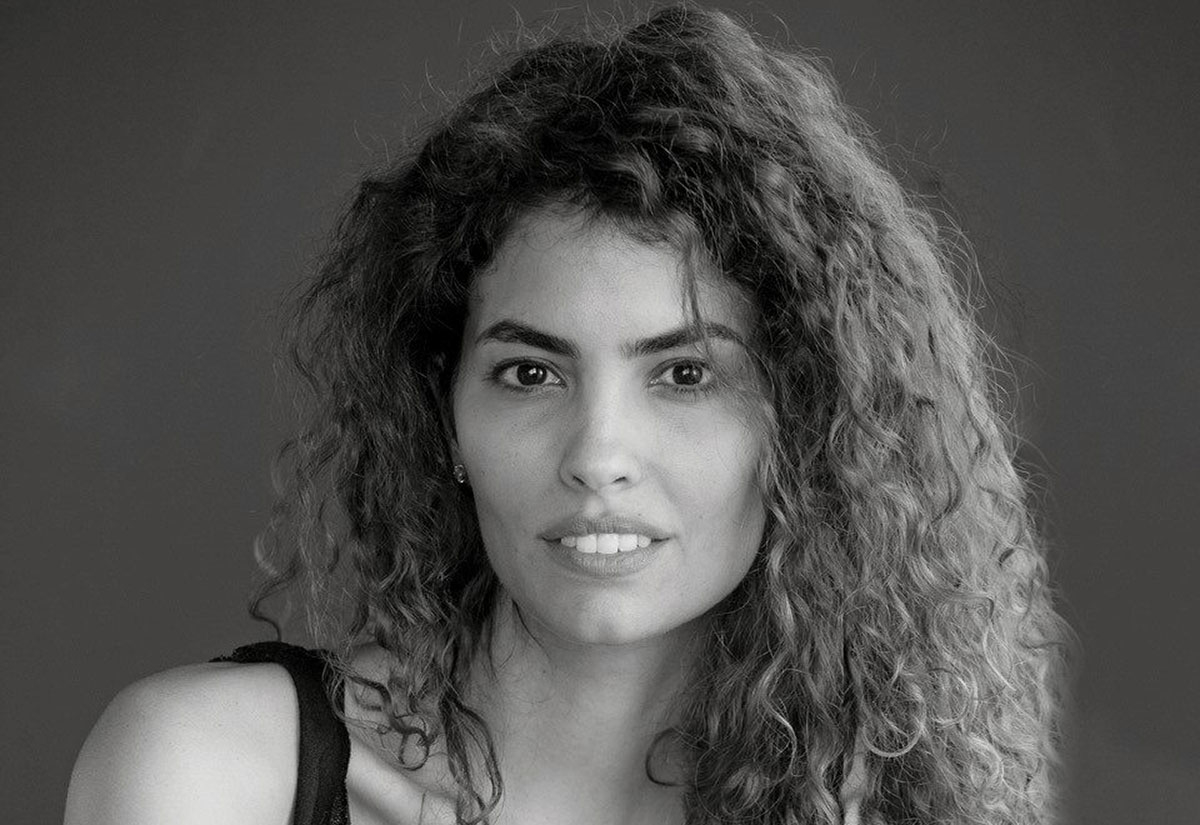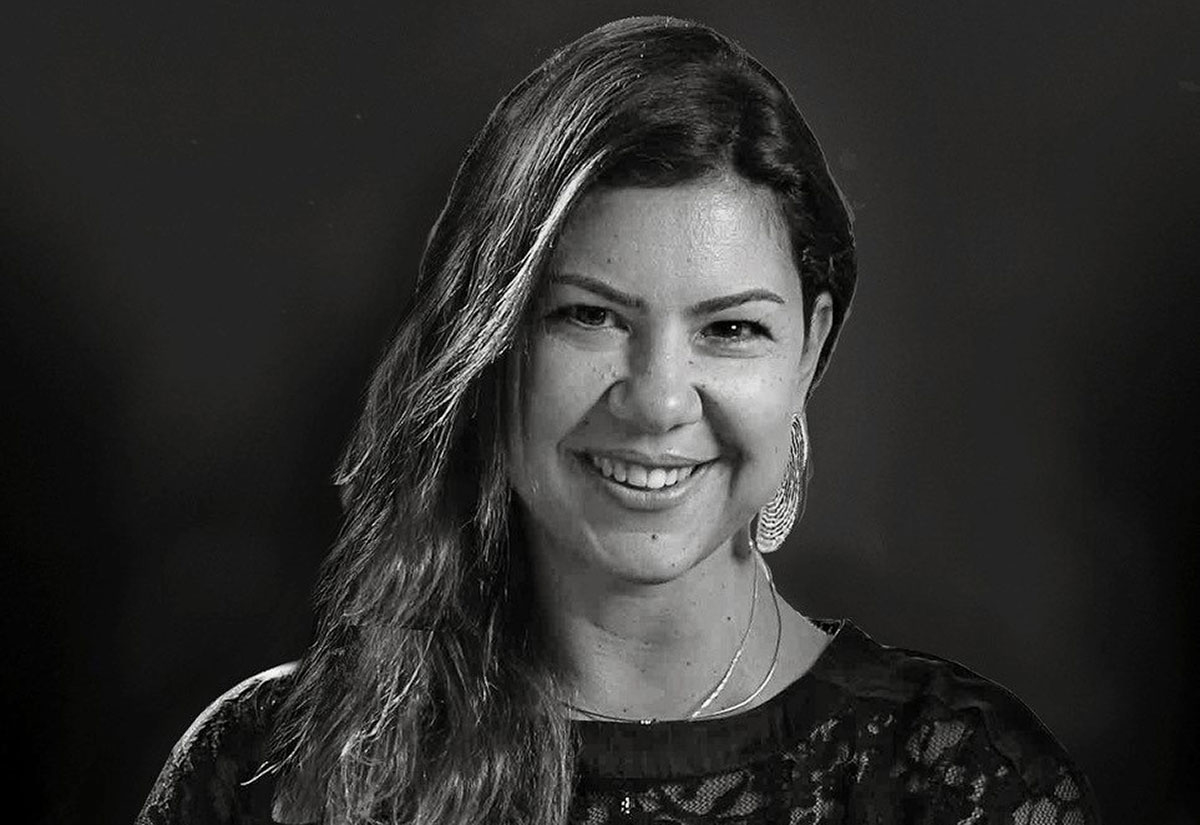 Younes Douret, 38, Marrakesh
Trained as an industrial design engineer at the prestigious school ENSCI-Les Ateliers of Paris, Douret has been designing products for the past 20 years.
His Zelli Library bookshelf has won numerous design awards, and has been exhibited in a number of design exhibitions. Douret's Bildi teapot is now on display in the permanent collection of Islamic art at the Victoria & Albert Museum in London. He has collaborated with such well-known names as Sergio Rossi, Lomar, Med Club, Mafoder, Holmarcom, Nokia and many other national and international brands throughout his career.
An interest in design from a young age has seen Douret embrace all aspects of design including new technology. He shares: "I used to disassemble them to understand how they were made, and especially how they could be improved. Besides that, I spent most of my time drawing, which allowed me to fully express my creativity. It still influences my work.
"One day at the age of 12, while watching a TV show, I discovered that being a designer is actually a profession. I thought it was a job that would allow me to both draw and create, but also to manufacture and design objects, combining creativity and innovation."
He has created a collection of objects in 3D printing called JIDHR which brings together vases and luminaries. Other commissions include a scenographic project for the Yves Saint Laurent museum and a restaurant in Marrakech. "I am inspired by Moroccan craftsmen," says Douret. "I find that they have an innate understanding of materials, objects and techniques."