Locating design studios in the warehouses of Al Quoz industrial area is challenging to say the least. After a minor struggle which led us to a couple of wrong addresses, we finally arrive at the offices of Light Space Design, a boutique practice that turned out to be one of the biggest winners of the night at the Commercial Interior Design Awards 2018. Sweeping away three categories — Office, Best Use of Lighting and Public Sector — the low-key design enterprise has actually been around for 20 years.
As we wait for its enigmatic founder, Omar Ghafour, to arrive, we cast a quick glance at the offices sited inside a spacious, double volume warehouse. It is, as it becomes clear gradually, exactly how Ghafour approaches everything in life — with a studied "less is more" philosophy.
Despite the pared-down interiors, the space is not lacking in character. The green wall on one side provides a backdrop for the staircase leading up to the mezzanine floor. Notably, the wall does not feature faux tropical plants in the name of biophilia; these are real plants that have been thoughtfully placed there.   
Just as we are wondering about a suspended leather punching bag on the mezzanine level, a loud revving noise stops right outside, announcing the arrival of our interviewee. Taking off his helmet, Ghafour, 43, says: "Bikes are the best way to get around this city."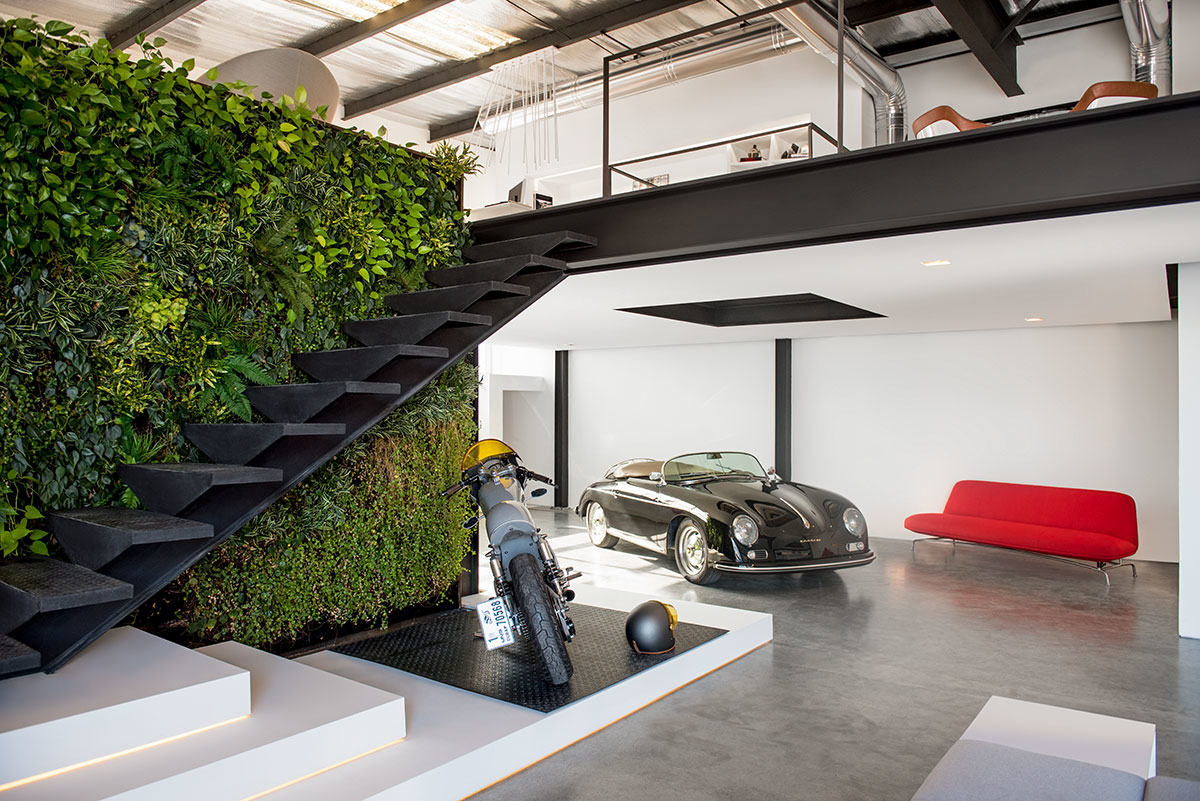 He goes on to share that he has just returned from New York City, where the designer is working on a residential project — a penthouse in an upscale neighbourhood. Other commissions include a boutique hotel in Bali, as well as projects in London and China. On homeground, Light Space Design has been called upon to work on a large scale project for Meraas in La Mer — a private beach club with gym, restaurant, nightclub, juice bar and outdoor areas.
"These projects are, for want of a better word, poetic in their design; they are subtle and minimal — "less is more", says Ghafour citing the oft-quoted adage, "form follows function". "It's all about the details, space and how it's lit. 
British-born and raised, Ghafour credits his parents — Algerian father and Polish mother — for his creative interests. "I didn't grow up in an environment where design was around me all the time," he says. "But my parents had extremely good taste, which clearly influenced me. This is what attracted me to design," he says.
But Ghafour's journey into the design world is somewhat subversive. His passion for cars led him to study transport design.
He says: "I really love vehicles. I wanted to study car design, but I had a feel for everything – clothes, bags, details of leather work, how it is put together and the form of cars. My parents tell me that my first words were not mum and dad, but 'vroom vroom', the sound of cars. I had a love affair with cars from that age. It wasn't about the mechanics of cars, but the beauty and form of cars and that gave me my passion for design. Most of my projects will have a bike or a car somewhere. Vehicle design is work of art. They are almost sculptural."
Winning recognition
Having won in three categories, Light Space Design emerged as one of the biggest winners at the 2018 Commercial Interior Design (CID) Awards. Was he expecting to win big? "We were apprehensive about even submitting to the awards," says Ghafour. "We don't submit nominations for awards, and we have never done any marketing or PR campaign. We've developed organically through word of mouth."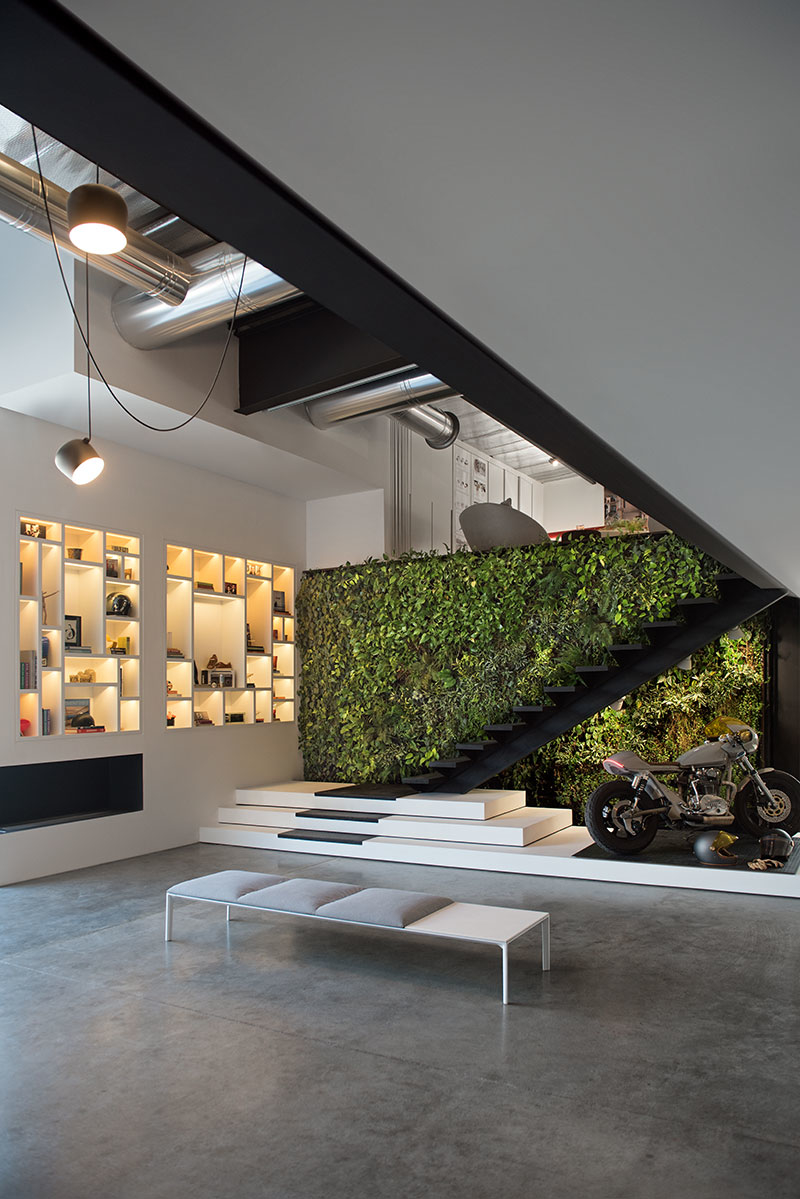 With one successful project leading to another, Ghafour says that it had never occurred to him to get recognised by investing in marketing, preferring to let satisfied client testimonials be the recognition. "However, now being recognised by the industry is a good thing because people understand the work we do and it's appreciated in a different way," he says. "It's not just about what the clients want, but also the interaction with everyone in the industry. I wasn't expecting this [win] at all. To win in so many categories was an honour, and also a real kind of privilege. Other competitors had very good work and the entire region is developing its strength on the whole."
Like most other winners, Ghafour notes that it's humbling that the recognition comes from accomplished peers. "It wasn't being judged by the public or novices; these are colleagues who are excellent in their own fields, and know what they are doing. For your colleagues and competitors to acknowledge your work is wonderful," he says. 
Noting the influence of Commercial Interior Design (CID) publication and the CID Awards, Ghafour says that post the event, people reached out to his firm as they have seen its work. "The merit of CID and how it launches a platform of excellence in the region has helped us," he adds. "The awards, and the editorials in the magazine have helped a us being viewed by a lot more people."
Ghafour also insists on prospective clients visiting his firm's studio rather than going out to make the pitches. "By coming to our space, they understand very specifically and quickly what they are going to get in their space," he says. "I won't say it's a repetition of work but it's a very clear signature design that our firm does. The space reflects that."
In a seriously competitive market, where firms are known to undercut others to win projects, Ghafour says that he is privileged to be able to pick the projects he wants to do.
"We have never done any project to pay the bills. It has to be work that inspires us and sparks imagination."
Challenges in the market
Ask Ghafour what his biggest challenge is and without wasting much time, he says: "Contractors and their inability to follow drawings. I spend a considerable amount of time on site on a daily basis, in order to ensure that the projects are built in a way that we want them to be built. The challenge is in making a contractor understand the details and not to brush it under the carpet."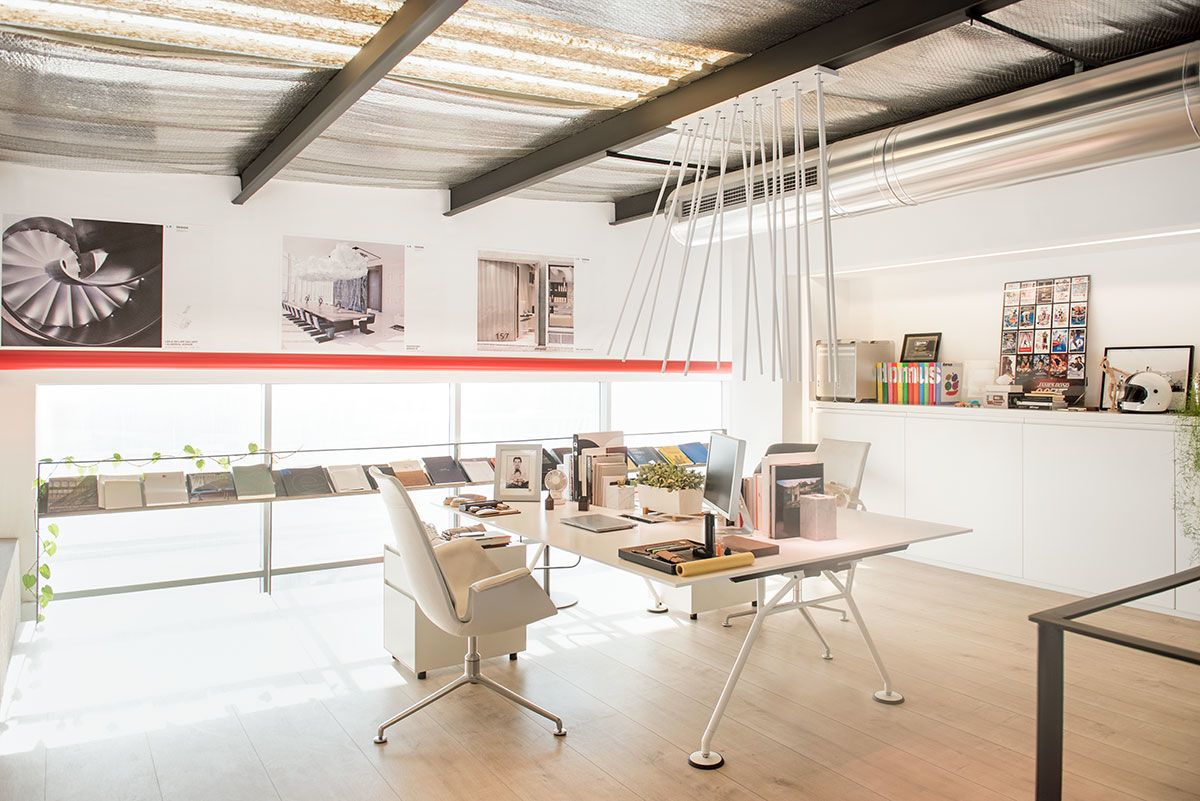 For the designer, who takes great pride in being a perfectionist and isn't afraid to hack down structures if they haven't been built to specifications, no detail is insignificant enough to be overlooked. Consider this: A mitered edge should be just that and a shadow groove needs to be perfectly shaped. "I'm excessively anal about every single detail in our projects," he states. "Every shadow groove matters — from the grain of the material to angles, lighting and the space between each light. There is no 'let this pass' approach."
Ghafour's excessive obsession with perfection is clear in minor details throughout his own studio — the fire extinguisher and the first-aid box on the ground floor have been concealed as one unit behind an ingenious custom-made storage shelving.
Contextualising luxury for today
With a shift in the perception of what luxury means to different people, the interior design sector is also witnessing a change in the definition of luxury spaces. Ghafour, however, keeps it simple. To him, space is luxury.
He points out that the name of his firm is a reflection of this belief. "To be able to afford a large space, however, isn't enough," he says. "It has to be detailed correctly with the use of good quality materials, which are coherent with that space and for the users to move around freely in that space is what makes it luxurious to me," he shares his principles on spatial design. "It's all about how the layout is done; it's fundamental."
But what makes a space fluid? "The fluidity of a space is based on good lighting in a space," says the designer, whose lighting concept in the Leila Heller Gallery has been critically acclaimed. "When you think of good design, you always think of something that is well-lit, and correctly placed in an environment. It should not be tight or cramped that it restricts free movement across the space."
Evolution of the industry
Is the fact that the clients today are better educated, a boon for designers? Ghafour opines that it's a double-edged sword. "Today, clients want cheaper and faster options. Despite understanding the value of design, they fail to understand the cost significance," he says. "In the past, they didn't understand the value of design, but they weren't so concerned about budget, speed and cost."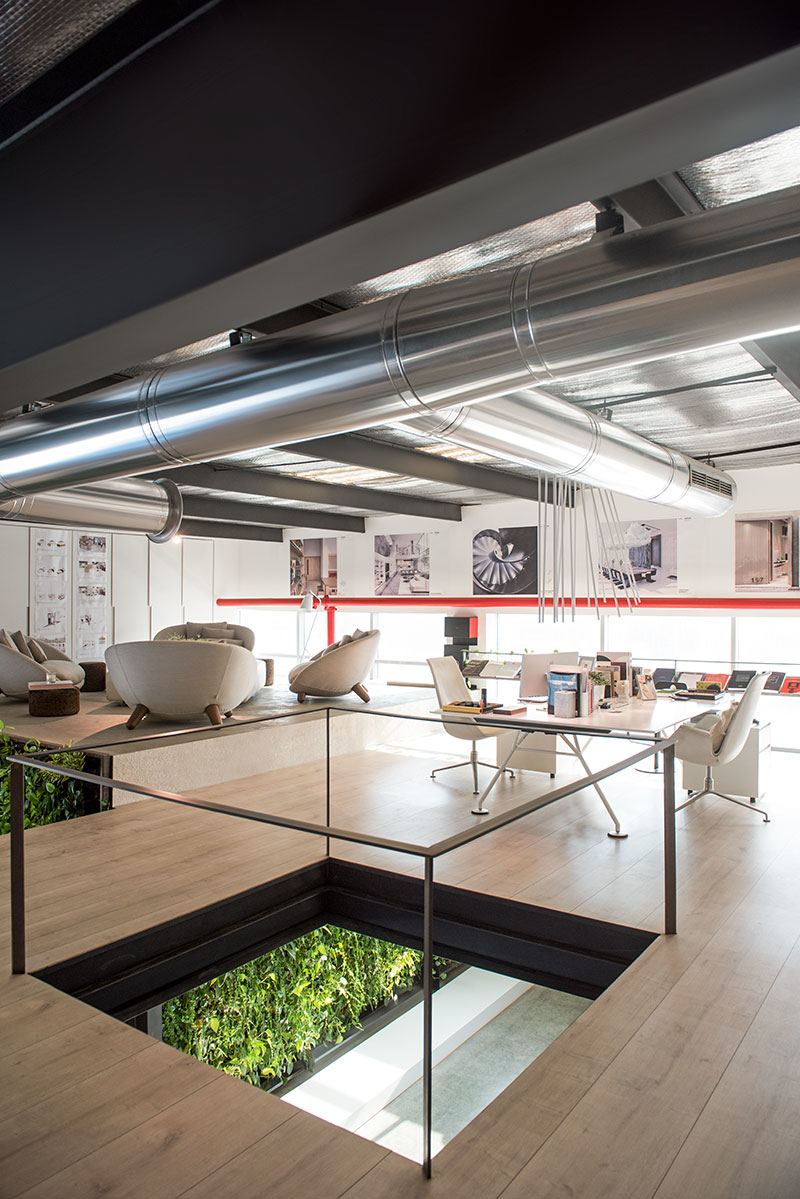 While he agrees that convincing clients remains an upward struggle, he also reckons that it begins to diminish with repeat clients.
"Design industry in Dubai is now on a world-class level, not just regional," says Ghafour, who adds that it's not lost on him that for regional designers to be able to get work in cities such as New York and London, they have to step up their game to compete on an international level.
Bringing a cosmopolitan flair
Ghafour feels that we tend to get stuck in a routine in Dubai, and need to leave the city every so often to recharge. "The ability to travel and absorb new influences is vital for any designer or anyone, for that matter," he says, giving the example of his last trip.
He says: "I recently went on a skiing trip and stayed at a chalet that was designed and constructed using local materials but used in a modern way. Its DNA was traditional but such elements as the louvres, concrete, the raised platform, and the use of rocks around the façade, made it contemporary."
Knowing his obsessive fascination with flawless detailing, which projects, if any, in the UAE does he admire? "The Espresso Lab in Dubai Design District is poetic, and the Al Faya Desert Lodge project in Sharjah by Anarchitect's Jonathan Ashmore stood out to me. Those are the two projects that I can openly commend," he shares.