It has been quite a task to pin her down, as she jets around the world working on new commissions. Kristina Zanic, while well-known in the industry, remains somewhat of an enigma due to her reluctance to be under the spotlight. Having won the Interior Design of the Year: Hotel category at the 2018 Commercial Interior Design Awards for the refurbishment of the Ritz Carlton Al Wadi in Fujairah, Zanic has immersed herself in some of the top hotel projects, which include both renovation as well as new builds in the region and overseas.
Is eschewing the limelight for a more work-focused approach, a deliberate strategy? "I love to go out to some of the client events, but generally, I keep it private," says Zanic, who runs her eponymous firm founded in 2012 in the UAE. "I do make an effort to meet people. However, I just want to do great work. I have never been one to self-promote myself. There is so much more when you're running a company."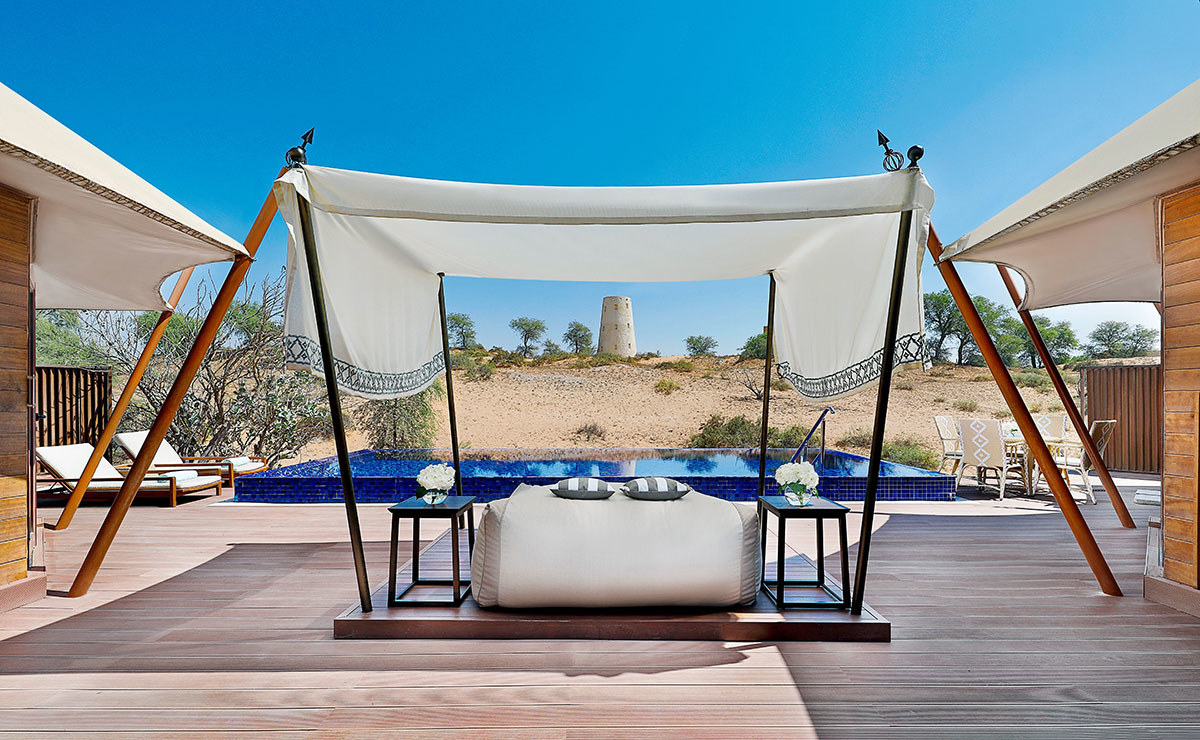 Further explaining the challenges of running a boutique practice, the Australian native says that you have to be prepared to juggle several roles at once such as managing people, business, collecting payables, among many others. "You're always preoccupied with a lot of different things," says Zanic. "We are a small firm, so I'm very hands-on with a lot of things. We don't have a big team, so we multi-task. We don't outsource our work, we do everything in-house."
Zanic, who was one of the founders of renowned practice, Design Worldwide Partnership (dwp), was based in Bahrain prior to her relocation to Dubai. "When I left the firm seven years ago, because I didn't want to continue working in a corporate structure, I decided to move to Dubai as my partner was based here," she shares. "I promised myself that I didn't want to work for a while, and I didn't for a few months."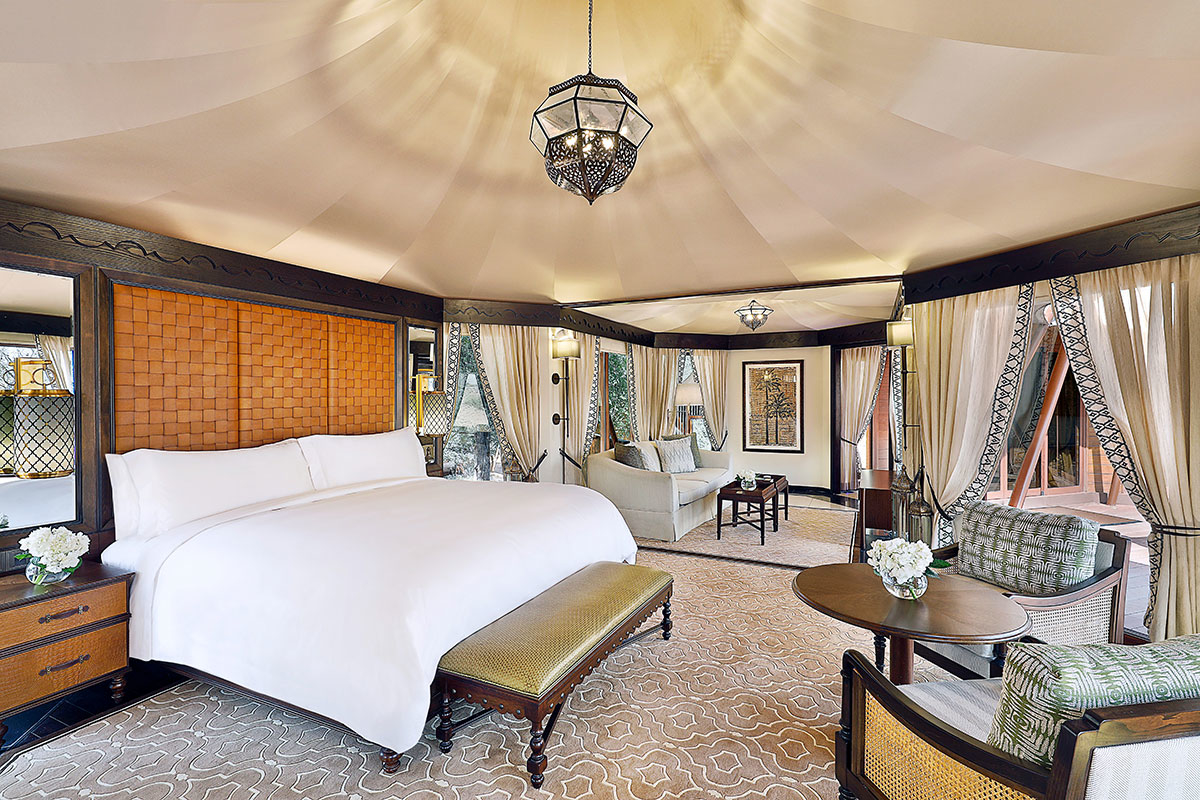 The self-imposed sabbatical, however, didn't last long as clients approached her to take on commissions. "One of my first projects was with the InterContinental Hotel Group, and Atelier M restaurant and lounge at Pier 7, in addition to other projects," says Zanic. This was quickly followed with projects with the Jumeirah Group and Fairmont. The firm bagged large scale projects such as the Fairmont Hotel in Sharm Al Sheikh and one of the Swissotel properties in Egypt.  "The Sharm Al Sheikh project was quite large, and we were fewer than 10 people in the firm," she says.
Taking on big commissions when the firm was just two-years-old, and still pretty much under the radar, boosted the practice's reputation further, winning it the residences component of the property, which is still being built. The massive project took over a year just for the design alone.
Zanic reveals more about her journey to starting a new firm again, after hanging up her entrepreneurial boots. "I ended up staying in the region, but didn't expect to have my own business again," she says. "Since starting the new firm, we have finished about 80 projects in the last five years, which also include interior branding. We work with clients such as Jumeirah Group and Meraas to develop their hotel brands and venues."
Upon prodding further, she cites the non-disclosure agreements signed with clients as the reason behind not being able to share more details. "I take this seriously," she says. Why are non-disclosure agreements so prevalent in this region; why are the clients so guarded? "It could be because it's a new brand or a concept, and they want to retain the wow factor until its opening," says Zanic.
"We do a lot of interior branding — essentially creating a brand from nothing — which excites me about the business," says Zanic, explaining that interior branding is a big part of the firm's business.
In addition to hotels and F&B projects, refurbishment commissions form a major chunk of the practice's turnover. "There was a need for refurbishments, and I remember one project manager from the client's side telling me that they couldn't find any designers to do the refurbishments," says the designer. "I love doing refurbishments. You realise the project in a much shorter time frame as opposed to five years spent working on a new project." Among the renovation projects, which the design firm has worked on, include the Jumeirah Beach Hotel, Jumeirah Al Qasar Hotel, Fairmont on Sheikh Zayed Road, Ritz Carlton Al Wadi, and The Ritz Carlton, Al Hamra.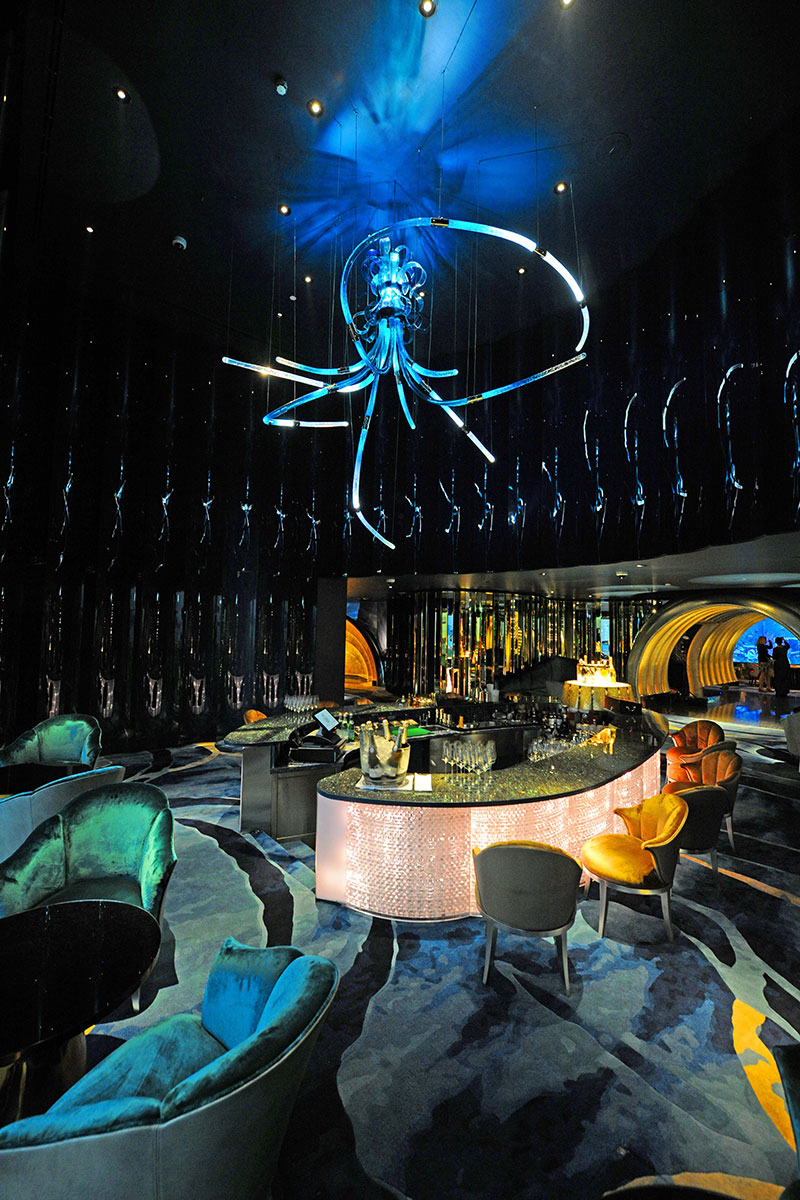 Without jumping at the chance to rattle off the name of every single project the firm has taken on recently, Zanic slowly recollects her projects elsewhere. "We are working on hotels in the UAE, Saudi Arabia, Kenya, and a Fairmont property in Abu Simbel, Egypt," she says. The practice is also working on a residential project in Tehran, the refurbishment of Sheraton Kuwait, which is among the first hotels built in the country. "We have had the opportunity to work with a great client who is open-minded," says Zanic. Other ongoing projects for the consultancy include a 400-key Sofitel Hotel in Amman, and Novotel in India.
Although refurbishments are a big part of its business, Zanic is clear that being a small company, she would not want to over commit. Apart from its base in Dubai, the firm also has a full-fledged office in Bangkok, which has been set-up with the intention of securing projects in Asia.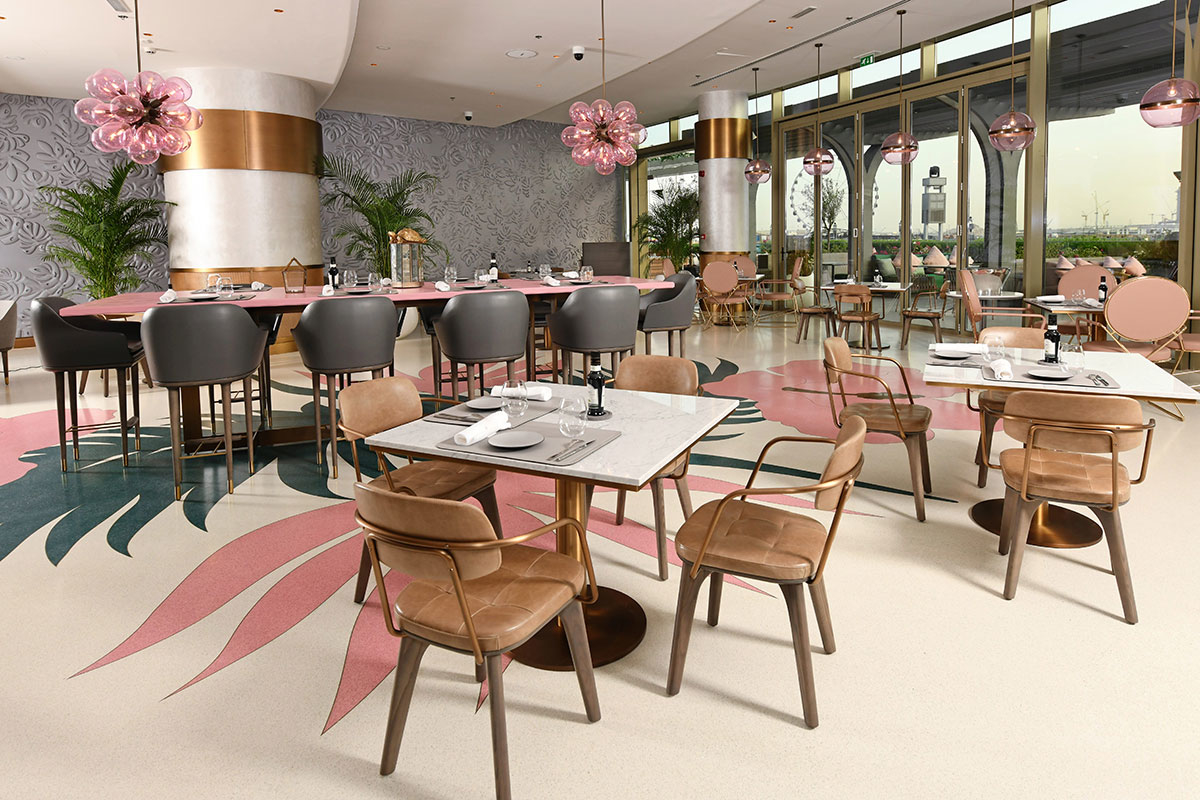 Surviving in a client-driven market
Working on numerous projects with repeat clients, surely she doesn't have to pitch for new business? Surprisingly, her answer is "no". "We still pitch for projects against other firms," she says as a matter-of-factly. "It is very competitive and fee-driven now than it was four years ago. Clients are looking for lower fees from designers."
When asked if firms drop their fees drastically to bag projects, she comments that some are dropping their fees to levels much lower than what they would normally do, "just to survive". Implying that this isn't Darwin's "survival of the fittest" evolution, Zanic is convinced that in the long run, it doesn't pay off. "You have to re-strategise. It's complicated because you still have the same business costs. You just have to rethink more creative ways of working on projects. It's challenging to provide a service for less and not compromise on the standard and quality."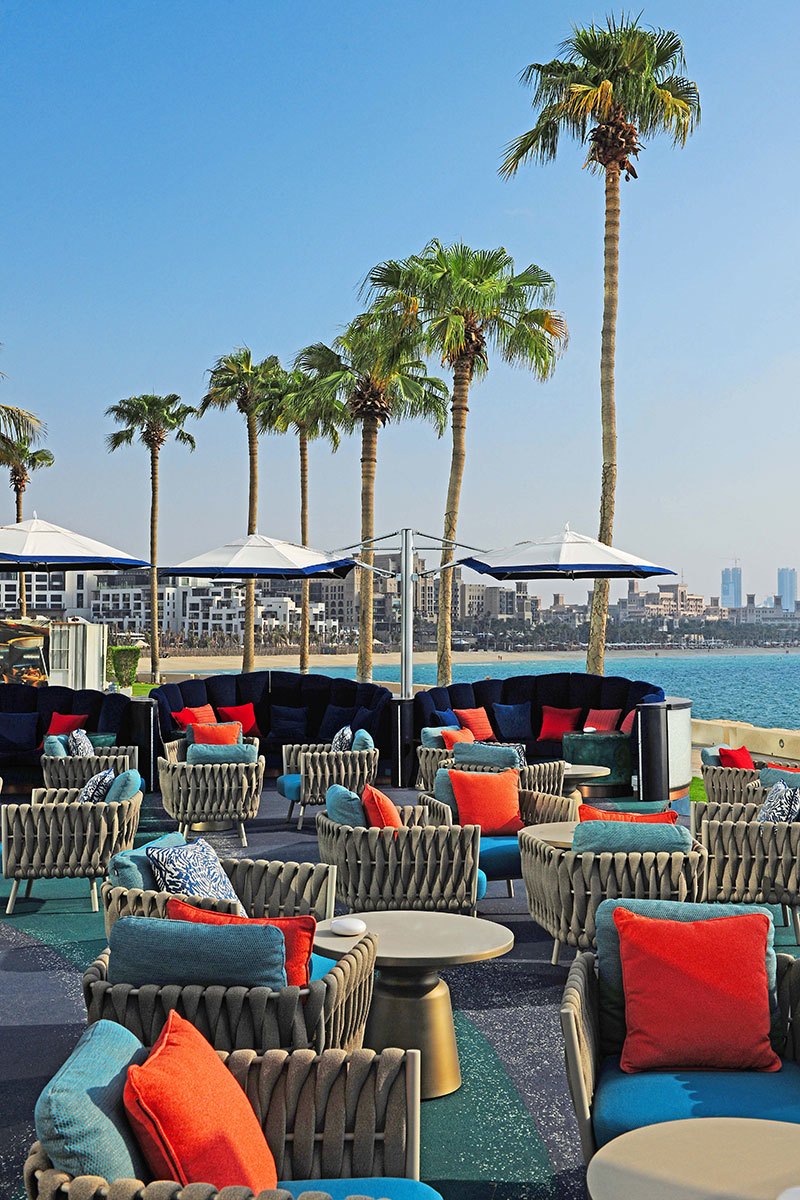 Zanic observes that the undercutting tendency to win projects ruins the market for everyone, and this can be attributed to the lack of an unofficial "code of practice". "Sometimes, I fancy getting all the firms together, and say that we should really stick to our guns together, and not go under our standards."
Predatory pricing is an unfortunate practice in the industry as Zanic points out that companies like hers spend time and money on setting up quality guidelines and standard operating procedures to ensure that they have the ISO ratings, indemnity insurance, and just being above board in every step of the way. "Then you get smaller firms, who don't have such structured practices, challenging you. It's a client's market at the moment, which is unusual for Dubai. There are still things happening but not on the scale that they used to. Thankfully, we haven't relied on a single market, as we're simultaneously working on overseas projects also."
Citing the competitiveness in the industry, Zanic opines that perseverance is the key to survival. "We don't win a lot of projects because we are told we are more expensive, but we want to maintain our standards," she says. "Unfortunately, that's the way the market is at the moment. There are ways to be a bit leaner, but you have to be smart about how and where you cut your cost. For instance, until recently, I didn't have the luxury of having someone do any form of marketing for me. It comes down to the pecking order. I didn't have a website for four years, but it was mandatory to have one to be able to open a company bank account."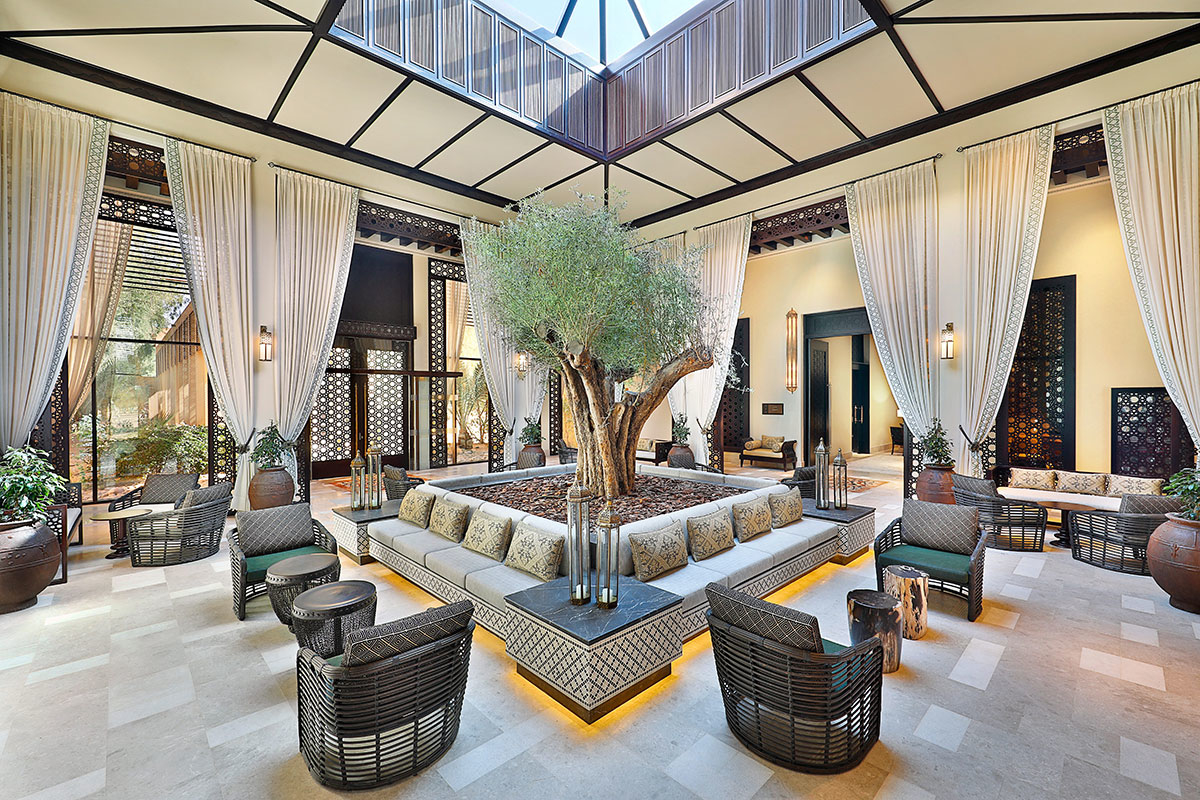 Despite the fierce competition and comparatively slower momentum, she says that there is no shortage of enquiries and request for proposals, but fees are being challenged. Zanic feels that clients are making the design firms work harder, but whether they are willing to spend the money in terms of the design, has to be seen. She says: "I feel that by cutting the budgets all the time, we lose the layers of design, especially if it is a luxury product. Every time, we value engineer something or replace an item with something else, you can start to see the design value diminish. Thankfully, we are able to do mock-up rooms to assess the effectiveness." She narrates the case of a recent project. "The client didn't want to enhance the project with various finishes and materials, so we have had to scale back. But now that they have seen the mock-up, they are rethinking, which means that we will have to go back and add. When we design, we design holistically from all angles. Seeing a mock-up, and then trying to fix it is the wrong approach, but it's the way it is."
However, not all hope is lost. Zanic says that she is also fortunate to work with clients who respect the work her firm does. "They are willing to go with the specifications we provide. Value engineering can be done but creatively."
This article first appeared in the March 2019 edition of Commercial Interior Design under the headline Dancing to her own beat.