Luxury hotels in the region have undergone a transformation. What is the new paradigm of luxury that aligns with this evolution? 
Luxury is no longer a universal term and the very definition of luxury changes from person to person. For some, it could mean indulging on a burger and milkshake in flip flops, while for others it may be a voyage around the Raja Ampat Islands in a linen jacket.
The real paradox is that these two fictional scenarios will indulge on both. This anecdote suggests luxury is now divorced from affluence, with a wider socio-cultural spectrum seeking luxury experiences.
It is exactly this phenomenon that hoteliers now obsess about. How can one bring a truly personalised experience to each and every guest, so they feel as though their service is perfectly curated to their personal taste? Although this challenge relies heavily on service, it also relies on hotel design.
Our methodology while designing hotels tackles this problem head on. We ask ourselves, how can we design '300 experiences' instead of simply designing 300 rooms? Gilded faucets are no longer enough to deliver luxury.
The future of luxury is personalised and shared: What you want, when you want it is the modern ethos of luxury. Hoteliers decided years ago that we are no longer in the business of designing hotels, instead making it the business of designing experiences.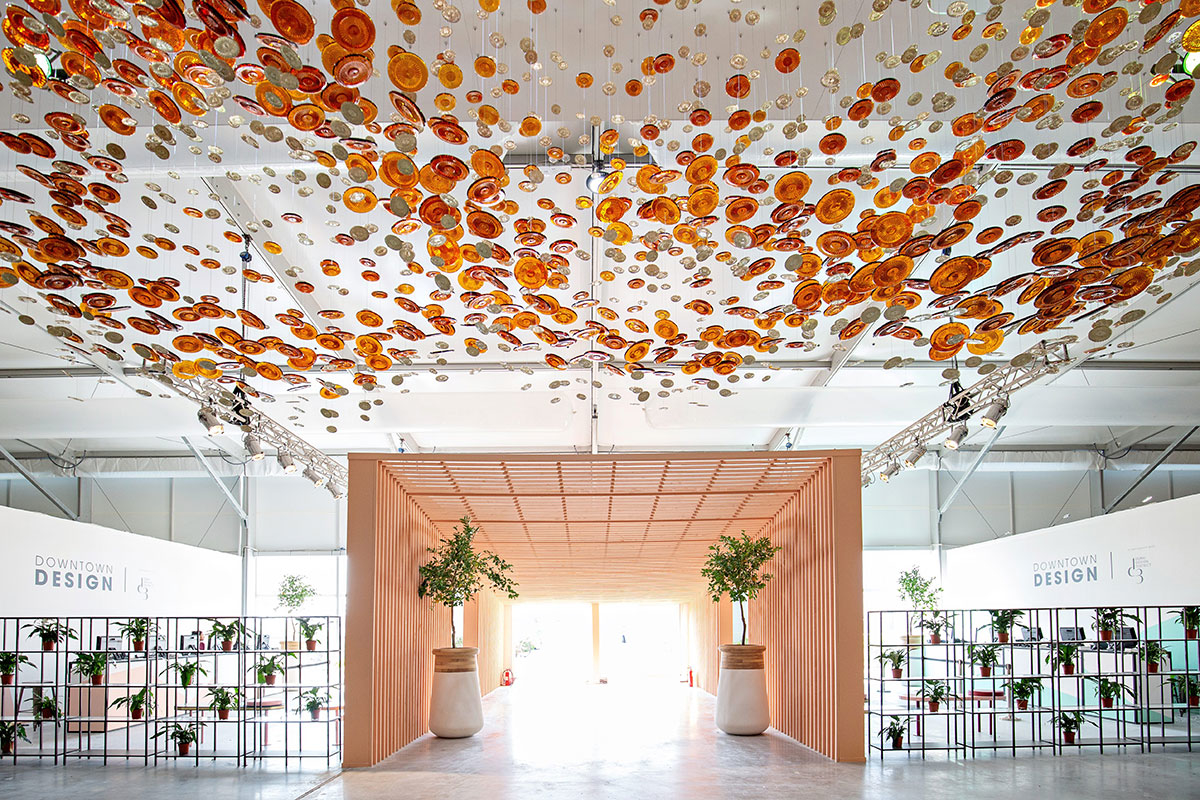 Designing for the guest experience is a shared ethos among the hospitality community which is expanding beyond the boundaries of the hotel property — starting from your living room at the time of booking and continuing beyond your stay in your memories and emotions.
I think all of us in the industry agree that the luxury aesthetic is becoming more understated and less ostentatious. This includes other luxury sectors such as automotive, horology and fashion to name a few. As this cultural shift takes place, the hotel design palette needs to embrace a minimalistic aesthetic to allow the guest to take centre stage.
How does this redefined take on luxury design translate into a meaningful experience?
Door to door is the modern mantra of hoteliers; with increased pre-sales support, meaningful engagement prior to arrival and of course a brilliant stay with memorable moments. These memorable moments are arguably the most important and is an undertone of our hotel designs.
We are social creatures and have an in-built desire to share our positive memories with friends and family. This is not simply a social media phenomenon but more reflective of human emotions that is now enhanced by social media, not created by. Some of us cringe when we see a staged (and usually paid) social media post but I am slightly more sensitive to these events; looking for the design triggers that inspire us to share and celebrate a particular experience.
Our work explores framed views, infinity pool vistas and bilateral symmetry. All are very photogenic and we must be aware that the way an experience is recorded and shared is now more important than the experience itself. We hate to admit it but Instagram is in some way redefining luxury and if the moment is not worth sharing it is likely not going to be categorised as luxury.
We understand the key touch points for a memorable experience in hotels and at the start of each project, we identify these touch points through research, analysis and understanding of context. A memorable guest experience is actually essential and will improve the bottom line using a simple formula: Happy guest lead to good reviews, which translates into higher occupancy, and higher occupancy means higher rates.
What is the role of technology in reshaping modern luxury spaces?
We are seeing bigger changes in the hotel lobby, which is being redefined as the check-in process becomes more streamlined — with your smartphone becoming your key.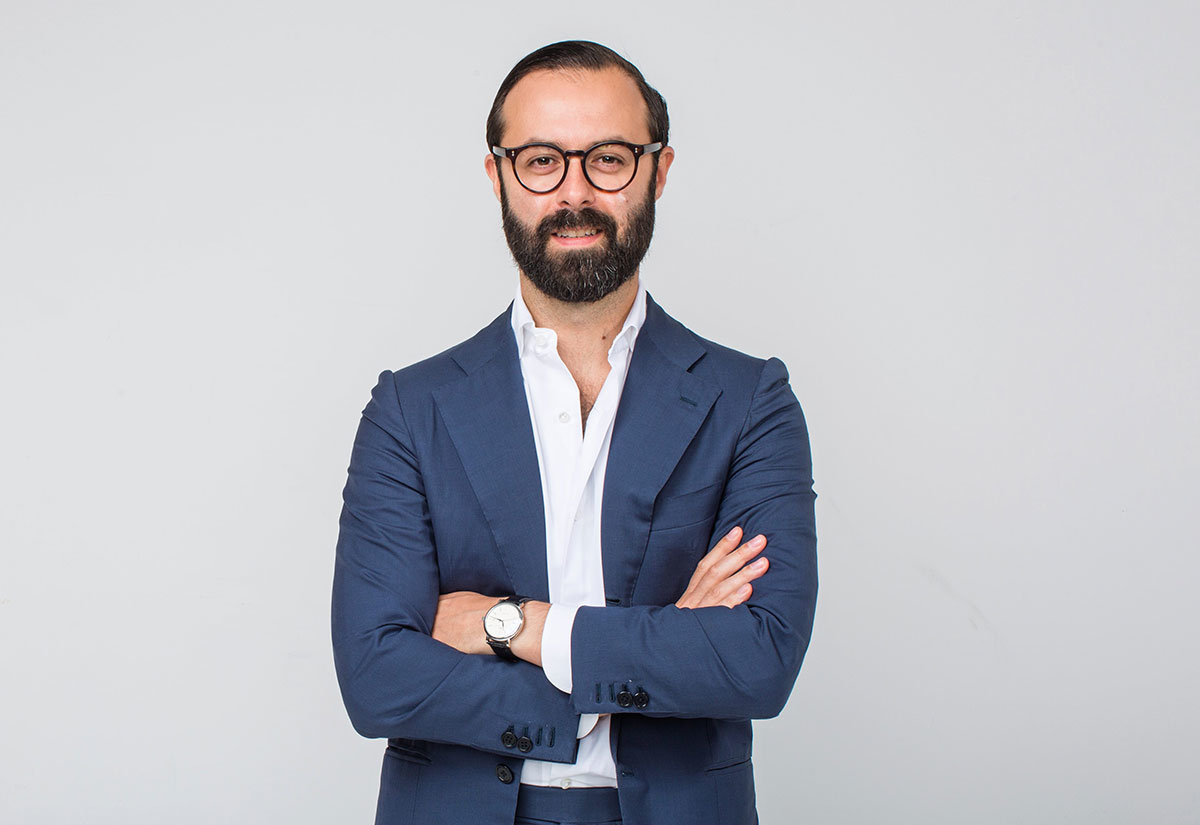 There are already hotels that do not require any interaction with hotel staff on arrival and plenty of luxury hotels doing in-room check-ins. The reception desk will be obsolete in the very near future. This trend is a bit slower to adopt here in the region — mainly due to legislation and security requirements for check-in procedures but once these hurdles are overcome, you will see these methods absorbed here in the Middle East.
In addition to the guest experience, how do you design a property that also reaps financial benefits for developers?
Owners, operators and designers often appear to be working at cross purposes, but at H+A, we have found a common narrative for our project collaborations, centered on the notion that well looked after staff and a quality guest experience leads to increased revenue for the owner.
As with most commercial real estate ventures, hotels are not exempt from the recent pressures on construction budgets and reduced returns on investment within a competitive space.
Most architects and designers resist this trend but we embrace this challenge. It is a common misconception that a high budget results in a better project. In fact, this could not be further from the truth. Better projects result from good design — irrespective of the construction budget.
You emphasise on lean design principles influenced by healthcare projects. How are the two sectors similar?
Our hospitality work borrows key design principles from our healthcare work — more specifically the notion of lean design. Healthcare facilities are exceptionally expensive, technically demanding and must follow strict statutory design guidelines. In healthcare projects, there is no compromise between design and function so one must take an approach that finds perfect harmony between form, function and budget.
This notion of lean design is a dominant force in all our hotel projects, particularly in the back of house spaces. We challenge conventional planning ideas that do not only target a greater return on investment, but also seek operational efficiency to enhance the hotel staff's ability to better serve guests, and in turn better serve their reputation. Efficiency is sometimes a frowned upon term but we embrace it; striving to streamline operations and improve staff well-being, which in our opinion translates to better guest interactions.
How is the arrival of independent boutique brands such as the Edition and Mama Shelter going to impact the overall industry?
I don't mean to challenge the question, but the arrival of the independent boutique hotel brands is still some time away. The Edition Hotel is a Marriott brand, and Mama Shelter is now part of the Accor portfolio. They are large hotels with a boutique mask, but are pulling it off quite well.
I have stayed in their New York, London and Abu Dhabi properties. They have cornered the market of the 'in crowd' and are by far the 'coolest hotel' in the region, thanks to the association with Ian Schrager who is widely credited with inventing the boutique hotel — starting with the Morgan's Hotel group in 1984. Mama Shelter is yet to be tested, but I am certain it will make a splash on the F&B and entertainment scene.
Independent boutique hotels will remain a rarity in Dubai. In such a crowded market that has a high price of entry, I am not sure we will see too many in the next five years. Hotels that are 120-keys or less in places like the UAE become unfeasible in terms of return on investment targets.
These properties typically rely on a supplementary stream of revenue, as this is the case for many independent, family-owned boutique hotels. I know this sounds absurd, but boutique hotels are often passion projects with slim returns on investment — usually as one component of a larger portfolio and usually with long pay back periods. This model is not conducive to Dubai real estate investors.
Another factor in this equation is that owners still rely on the large international brand recognition — not only as a safe pair of hands to operate, but also with a wide marketing reach. Hotels in the region are mostly commercial opportunities, and not necessarily emotional opportunities. There is a higher probability of returns with a major operator in a property of 180 keys or more.
Are hotels in the region being refurbished far too often now?
In short, no. Rules of thumb are not actually rules: There is no shelf life on a particular design — neither conceptually nor technically. Refurbishments are instigated for various reasons, ranging from a refresh on the aesthetic, accommodation of a new technology or for integration of more up-to-date sustainable design elements. But the 'requirement' to refurbish is not mandatory every five to seven years as most will suggest. There has certainly been a wave of refurbishments in the region over the past five years but that is a function of the wave of new hotels constructed eight to 12 years ago. It's a natural part of the cycle and not a psychological trend among owners. However, with that being said, if your hotel is being refurbished in three years, you likely got something wrong.
Some of the most iconic hotels in the world have a décor that is over 40-years-old. This would be outdated by industry standards, but once an interior design resonates with your emotions, it becomes 'timeless'.
As a hospitality designer, I can only dream that one of my designs lives untouched for 20 years. A part of me thinks of this while designing. Although none of us can predict the future of design in such a fast-paced world, we make a conscious effort to avoid trends; always seeking the essence of design that can stand the test of time.
Is there any scope for adaptive reuse of existing structures in the UAE or is the emphasis still on new build?
There is scope for adaptive reuse of existing structures and this is something we always encourage our clients to consider, both from a conceptual, technical and environmental point of view.
Existing buildings contain visual stories about their history and carry the legacy of a specific time, place and most importantly the people once occupying the site. You cannot fake the visual quality of aging materials and the natural patina of concrete can be even more beautiful than a new sheet of marble. Storytelling is so important in hospitality design and we talk a lot about place-making in our work, which can be enhanced through the contrast between old and new; seeking to extract as much cultural value out of a site as possible. Even though there are many advantages to adaptive reuse, the emphasis is still very much on new build.
The emphasis on new build is driven by a multitude of factors such as the availability of vacant land, the distributed nature of the Emirates cities and evolving legislation around building codes.
Paradoxically, Dubai is a victim of its own success. The short travel distances across the city put a ceiling on the demand for a specific location. Until such time when we start to think about places like Dubai in terms of neighbourhoods, we suspect that new build will reign supreme.
Are there any socio-cultural reasons at play which contribute towards urban developments in the context of hospitality design?
There is a cultural dimension to the acceptance of adaptive reuse and our clients still prefer 'new' over 'old'. When we talk about Dubai — the vision looks towards 2020 and 2070 with innovative technologies such as 3D printing dominating the narrative.
This creates a certain inertia towards new projects. This is not a bad thing, and it is this energy that has launched Dubai to its current status on the world stage. I'm perhaps a bit more nostalgic and would like see adaptive reuse become more part of the future narrative as opposed to being left behind in the past.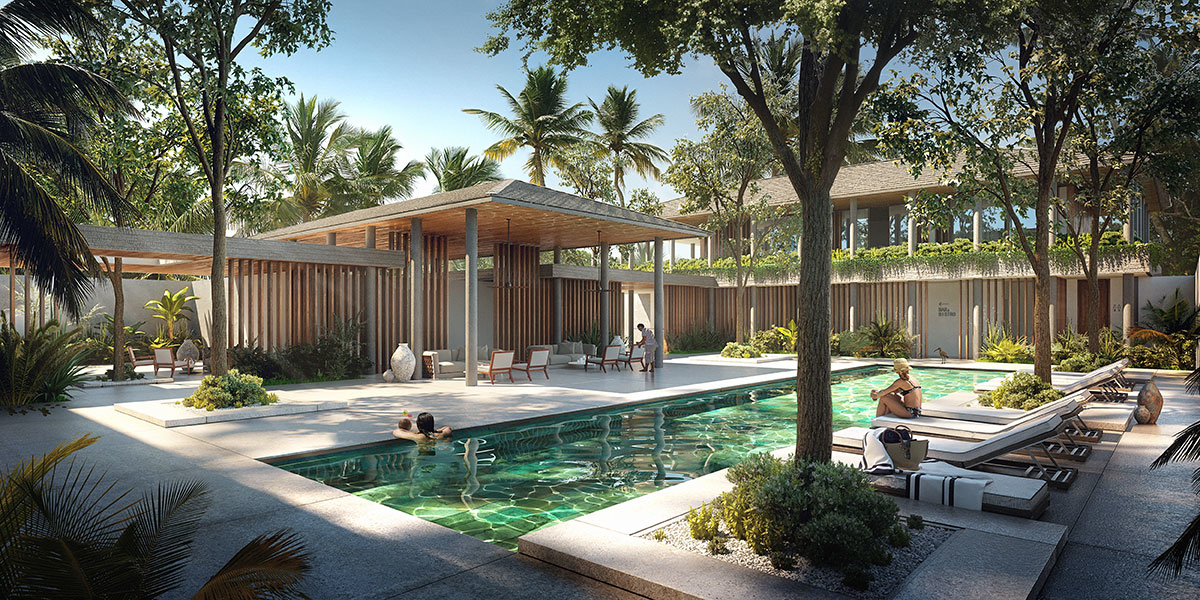 Practically speaking, there are obvious advantages from a capital expenditure and environmental point of view. One challenge we have observed while promoting adaptive reuse is the rapid evolution of building codes here in the UAE. It's difficult for legacy buildings to comply with the latest legislation and makes some adaptive reuse opportunities financially unfeasible. The upshot is that the authorities are very open-minded and now have guidelines for legacy buildings.
What are the biggest challenges for designers in the region and more specifically, the UAE?
Among the challenges, many of my colleagues and peers share a common concern about design fees and fee collections. These have been discussed widely and instead of dwelling on the symptom, I am more interested in the cause of this problem.
In the past 11 years that I have been working in this region, I have had the privilege to be part of some brilliant teams in large international firms and now as a partner in my own small practice. Another common challenge I see is how to transcend the thinking that design is a commodity.
Most designers are seen as providing a service to a client and their value is measured on the usual benchmarks such as hours, rates, and experience. But what about the premium for exceptional ideas? Designers spend a lot of time developing themselves, their education, and libraries.
The notion that creativity is something in-built and comes 'easy' to creative people is false. It is highly probable that if you think someone is creative, you can also deduce that they are hardworking, passionate and dedicate a lot of their free time thinking about their craft.
Good work comes from obsessing over a particular problem and working on it until it is perfectly solved. That's how good design is created and this process should have more value than it currently does.
Another challenge I see is remaining focused. It may sound weird but in the fast-track, high-pressure design environments, we tend to resort to safe, tried and tested ideas — inspired a bit too much by Pinterest.
As I've mentioned, creativity and brilliant ideas do not come from a single source on the spot in a day and one needs to explore design problems deeper — continuously refining and testing. This is how innovation is born and it's a challenge to be innovative in a highly commoditised, fast-paced design culture. 
---
---
Creating a niche
Established in 2018 by architects, David Lessard, an alum of the Pratt Institute in New York, and Stas Louca, a graduate of The Bartlett in London, boutique practice, H+A was set up to provide specialised architecture and design services in the healthcare and hospitality sectors.
Lessard, 36, says: "The opportunity to combine healthcare and hospitality design was very exciting to us. Our healthcare projects borrow from the ethos of hospitality design — thinking of the patient more as a guest and the hospital more like a hotel — while our hospitality projects borrow from the lean design principles of healthcare and the clinical understanding of wellness. We saw a wider societal need for specialised designers in healthcare and hospitality — and more importantly in the wellness space which is the core foundation of H+A."
Having grown up in Brooklyn, New York, Lessard has worked with Asymptote founders, Hani Rashid and Lisa Ann Couture, both of whom he considers his mentors. While at Asymptote, Lessard got the opportunity to work on the Yas Hotel, Abu Dhabi project in 2008. He has also worked at other high profile architecture firms as Peter Eisenman, Rafael Vinoly Architects, and Perkins+Will in Dubai.
Among the hotel projects the firm is currently working on, is a 14-key boutique hotel in Ahangama, a small town in Sri Lanka's southern province. "There seems to be a huge wave of investment particularly from investors in this part of the world, who are looking to get in early on what is forecasted by some to be the 'next Bali'," says Lessard. The studio also has two ongoing projects in Seychelles, including the refurbishment and expansion of an existing beach resort and a palatial private villa. In the UAE, H+A is working on a 300-key luxury beach resort in Ras Al Khaimah, which will be managed by one of the largest operators.
"Most recently, we have been appointed to design a healthcare master-plan with an overarching theme of wellness and preventative medicine," says Lessard. "The complex contains a 60-key boutique wellness hotel that draws inspiration from the traditional courtyard designs and Hijazi architecture motifs that are unique to Jeddah. The project sits deep in the city so our approach is to introvert the scheme with a series of xeriscape gardens to evoke positive emotions and accelerate healing."