For Beirut-based designers, David Raffoul and Nicolas Moussallem, design is about creating a certain kind of energy that the product or the space will emanate. Recently in Dubai to give a keynote presentation at the designMENA Summit, Raffoul says: "Being invited to speak at the event is an honour for us. We wanted to get out of our bubble in Beirut to exchange ideas and also collaborate with the  industry professionals."
Moussallem agrees: "It's a rare opportunity to get a targeted audience. We generally speak to the clients or the press, but this felt more interactive and informational."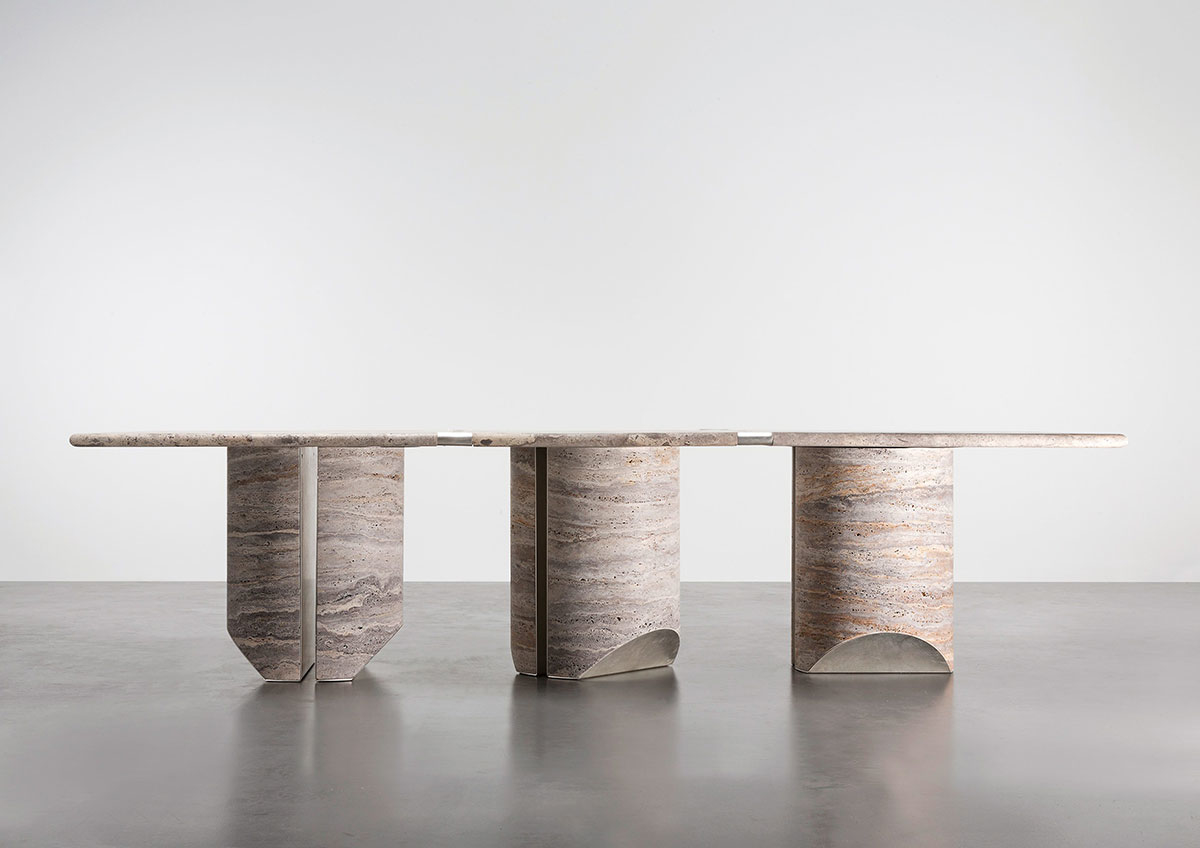 The designers, both 30, dabble in product as well as interior design. At this year's designMENA Summit, the focus was turned to regional talent, who are providing a contextual meaning to their work, whether through the narrative or materiality. Sustainable building and master planning are terms which are relevant to urban environments universally, even if the execution varies depending on the region. "A lot of questions that were raised during the panel talks are topics that we were asking ourselves but didn't know that they were being discussed widely," says Moussallem. "We will go back with a different vision of built urban landscapes."
Raffoul adds that it was enlightening to discover that people are trying to make a change. "While we spoke about product and interior design on a micro level, the experts spoke about master planning on a macro level. It was interesting to note the opposing scales of each point of view."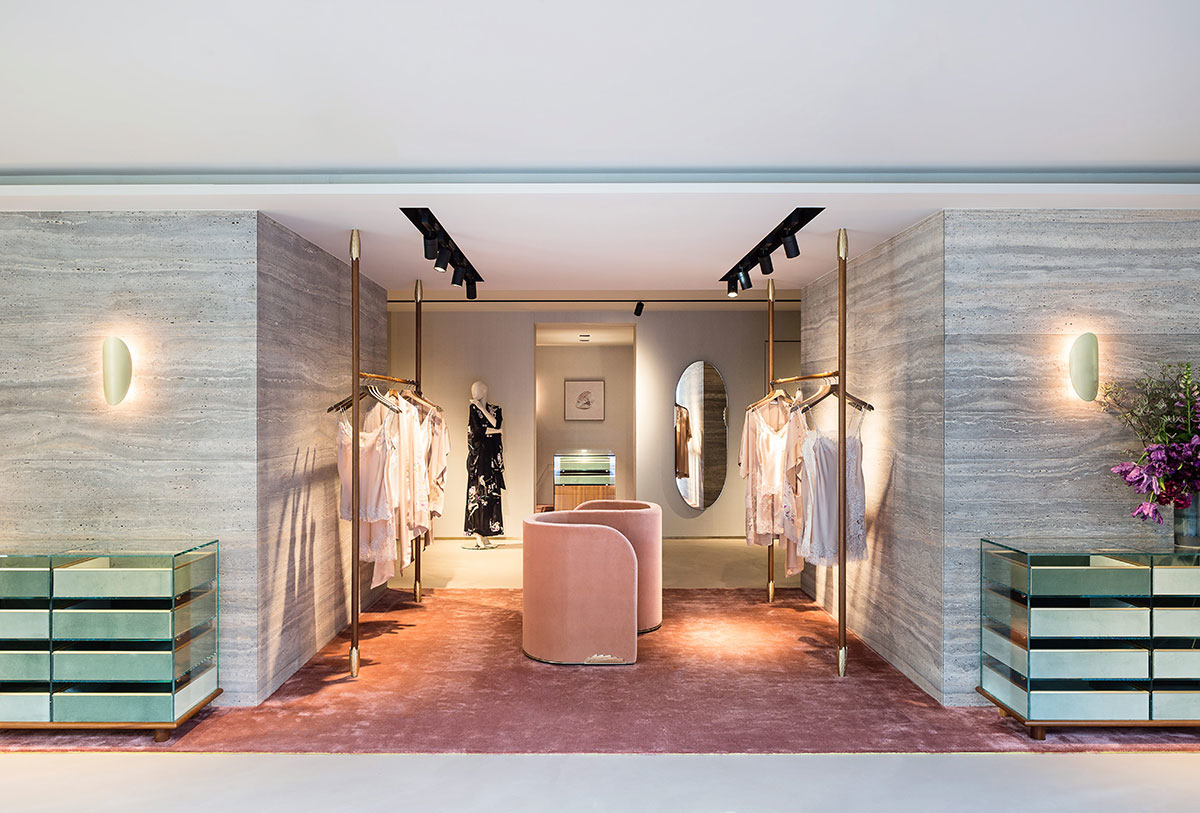 The designer duo also share that they were impressed by Driss Kettani's presentation, who was the other keynote speaker at the event. They say: "His work is noteworthy for the use of earthy materials and texture. It reiterates the fact that designers and architects can effectively make a change in the society. He has kept the roots of the region, while contemporising his design language."
Establishing a singular identity is important to Raffoul and Moussallem, who met in 2006 while studying architecture at the Lebanese Academy of Fine Arts in Beirut. The duo then moved to Milan for further studies, attending the master's programme in product design at the Politecnico di Milano.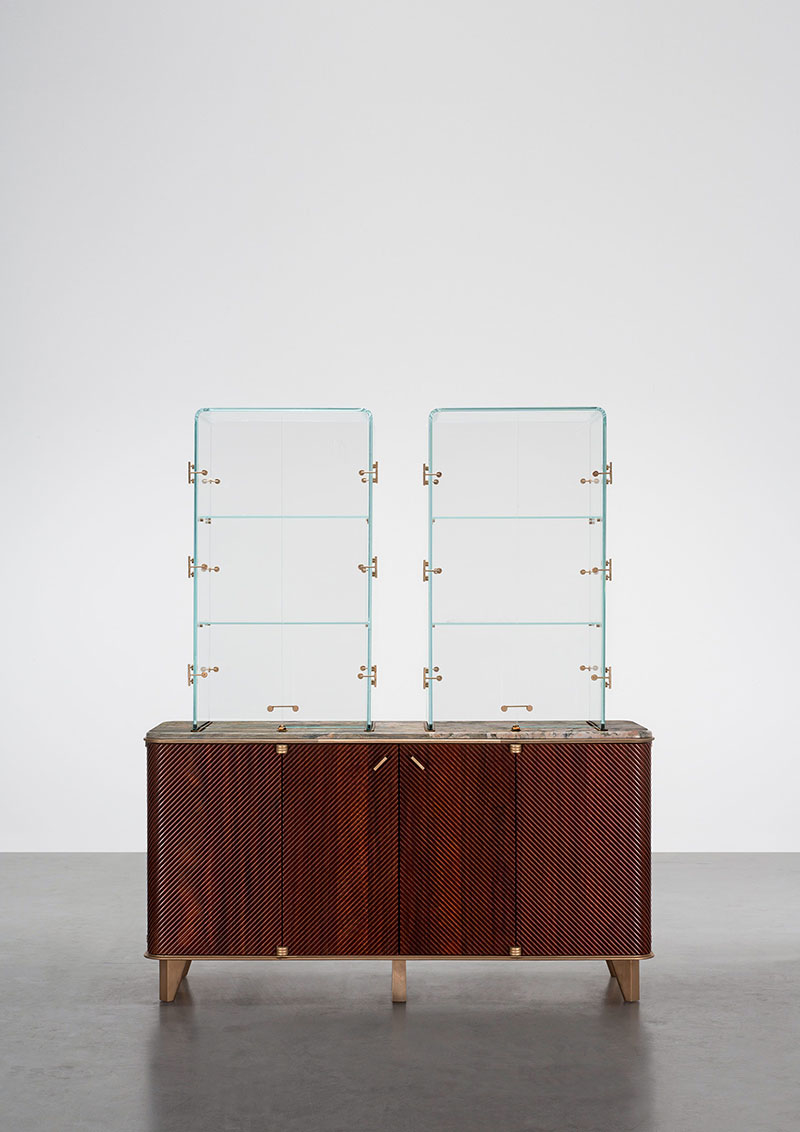 At a relatively young age, both have amassed experiences working in creative sectors around the world. Post their graduation from Politecnico di Milano, Raffoul went on to complete internships at Benetton's research institute, Fabrica in Treviso, Italy and Nendo in Tokyo. "At Fabrica, we worked in this building designed by famed Japanese architect, Tadao Ando. The institute invites creators from around the world."
On the other hand, Moussallem, who studied physics and maths before getting into the design field, returned to Beirut to work on freelance projects. Raffoul joined him after the completion of his internship stints and the pair set up their own studio. "We are a design practice engaged in developing new products and spaces," they share. Their location became the defining point.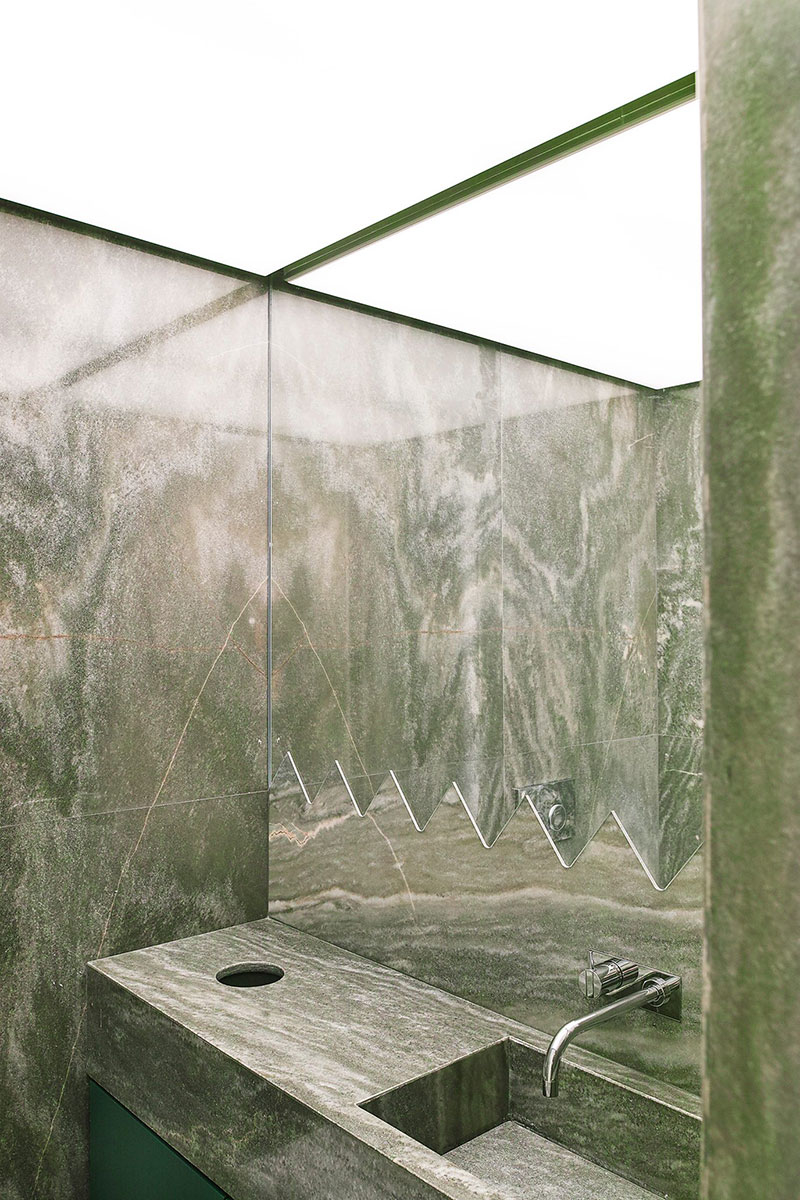 They sum up their ideology: "We started filling the gaps by defining that we're based in Beirut. We believe in organic development, and want to focus on the essence of what we do. We're a four-person team. For us, it's not just about designing a chair, but developing a philosophy together."
Once back on home turf, Moussallem and Raffoul, felt that while Beirut is teeming with good designers, their work is either craft-oriented or in a language that the duo do not speak, such as Arabesque. Moussallem elaborates: "There are details we relate to but not the whole philosophy. We decided to look into our grandmas' homes to understand where our culture comes from and what makes Lebanese design what it is. We discovered that we don't actually have Lebanese design. It's just pieces of objects from around the world that are used in every space in exactly the same way." The observation eventually resulted in a collection called Loulou and Hoda for Beirut-based Joy Mardini Gallery, which is a contemporary interpretation of classic objects.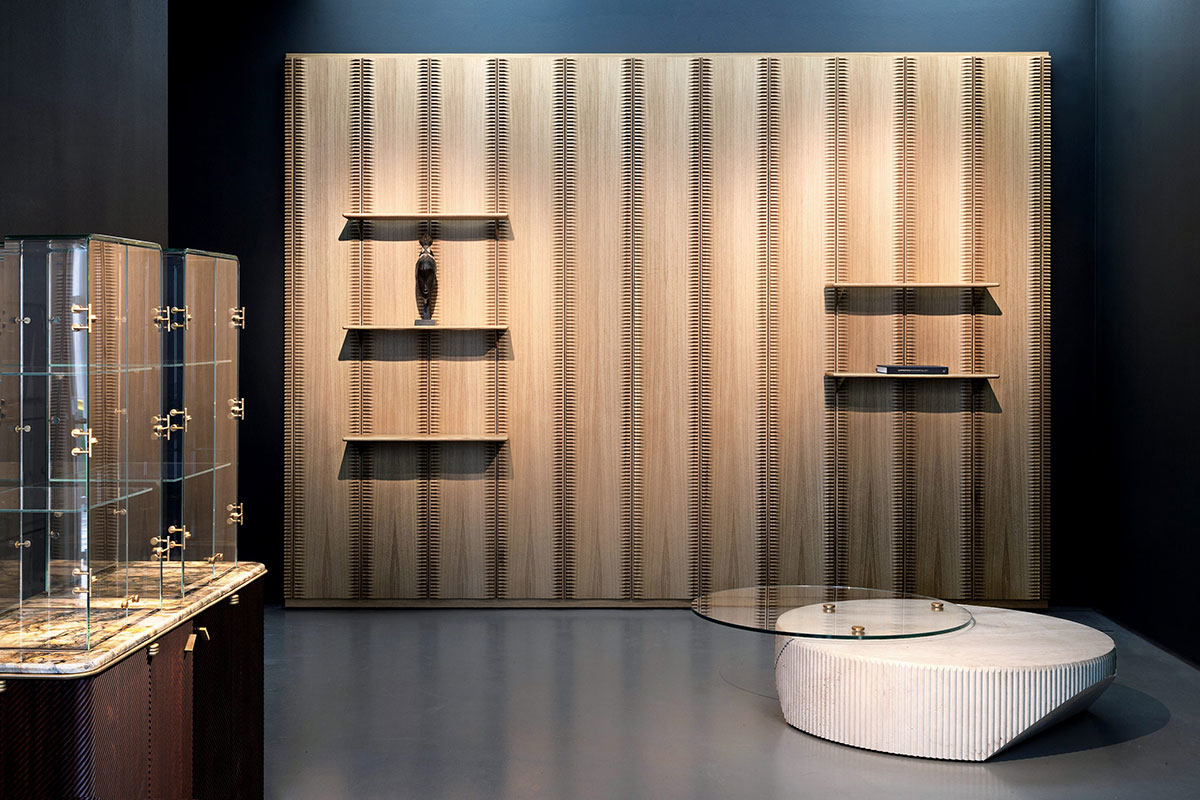 Developing their own design language has been a key principle for the designers. They collectively say: "Whether it is an object or a space, we always have the same approach. We like to use many different materials, and certainly do not believe in the law of 'maximum three materials per object'." Moussallem and Raffoul mix different materials to create a conjunctive force, with thought-provoking details. The energy of the space or the product is the constant in their work, which they label as a "nostalgic future". "To sum it up, we think that the DNA of our work is the energy and feeling it shares, and not really a specific detail or material," says Raffoul.
Diving deeper into the essence of their practice, Raffoul and Moussallem have explored other dimensions of their belief by asking such questions as "how do two people share the same identity?" To respond to inquisitive questions arising out of their nascent practice's beliefs, the two embarked on an exploratory journey. "We went to Portugal's Vista Alegre porcelain factory, which is located between Porto and Lisbon, in the middle of nowhere," shares Moussallem. "We stayed there for three months designing porcelain and the time spent there helped us discover our identity, and that was the start of our studio. We started to create something from nothing using the 'seconda' pieces, which are essentially items that did not pass the quality test. We started fusing different shapes to create sculptures. This was our first big international collaboration."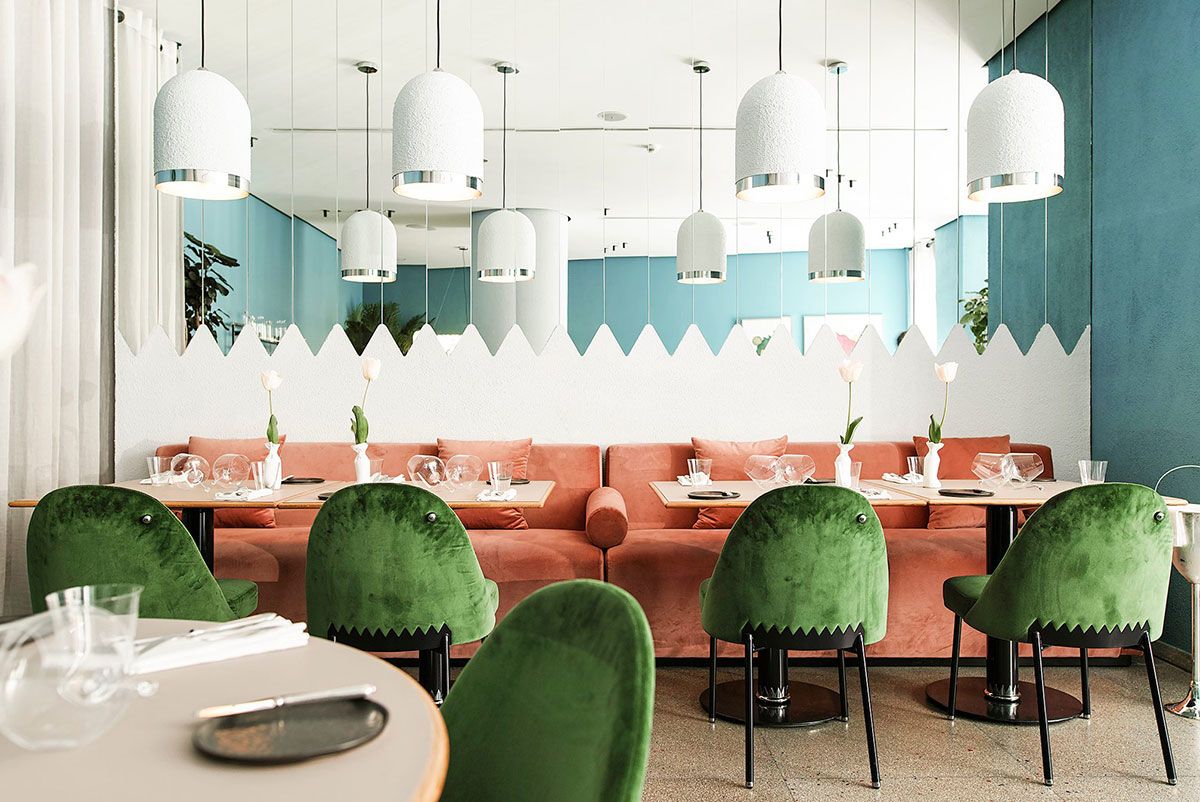 The process has not only answered their questions, but also broadened their outlook. "It led us to believe that intensive research around the language is important," says Raffoul. "Deconstructing the existing and making it our own is what inspires us."
Other sources of inspiration include the French electronic band Daft Punk, whose cult music album, Random Access Memories, remains a favourite of the designers. "The musician duo use the theme of time in their work — both past and future," says Raffoul. While the combination of time and space quanta seems to appeal to the designers, they believe that it's not just one element that inspires and connects them.
For instance, geometry is another aspect which influences their work. In their F&B project, a restaurant in Beirut called Kaleo, they wanted to create a whole new experience. "We have accentuated the geometry inspired by Byblos, while the same leitmotif continues throughout the property," says Moussallem.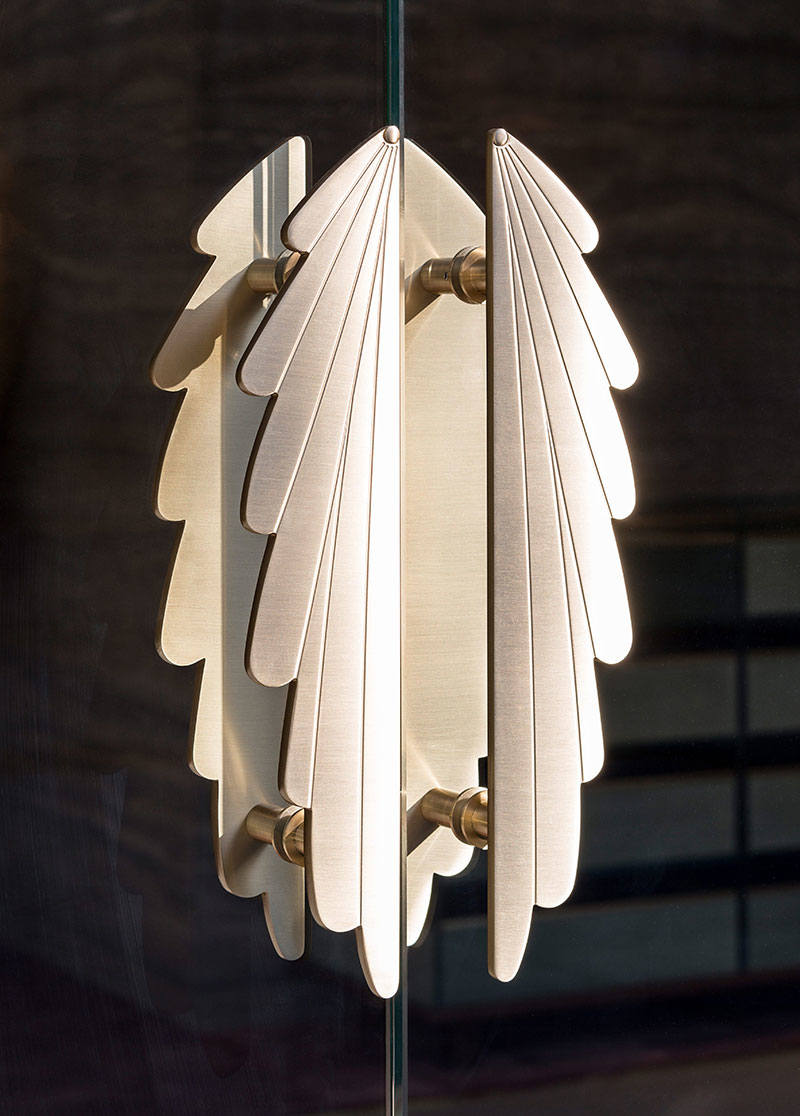 It was during one of the moments of self-discovery that the designer duo was commissioned by the celebrated Nilufar Gallery in Milan, known for its prized vintage collection featuring classic furniture pieces as Gio Ponti, Franco Albini and other known names. Moussallem says: "We contacted the owner of the gallery, Nina Yashar (known for her keen eye for collectible design), who was organising an exhibition in Beirut. After sharing our contact details, she requested to see our portfolio which was limited back then. She asked us to create a whole series of chairs in two weeks. This is how the collection Dualita came about. It doesn't follow any specific era."
The commission from Yashar was followed by a collaboration with Italian safemaker, Agresti for a design exhibition in Milan. The Florentine firm asked the duo to reimagine the traditional safe as an object, and not simply a box where you keep your valuables locked. "It has pockets, where you can keep things such as your diary, glasses, pen and keys. We wanted to create something that's not hidden, but contributes to daily function," says Raffoul.