There is a subdued exuberance about him, but without the flamboyance you would expect of a successful creative practitioner like Rabih Geha. The Beirut-based designer, whose project, 2Weeks, won in the Interior Design of the Year: Bars and Nightclubs category at the 2018 Commercial Interior Design Awards, admits to being a dreamer. "In school, my teachers would always tell me 'stay with the class'," he shares. "I am inspired by so many fantasy tales such as Alice in Wonderland, Peter Pan in Neverland and Pinocchio, among others. I like the idea of leaving the everyday mundaneness behind to discover a new world. In fact, I have used some of these concepts in the nightclub venues I have designed."
Designing nightclubs, particularly, is a subject that fascinates Geha. "When we go for a night out, we let loose and have fun, and that experience has to be something spectacular," he says. "In the narratives of all my projects, I try to find a moment in which we leave one world and enter another one." In his own words, Geha wants to nurture these stories. "My favourite time of the day is when I tell bedtime stories to my children. I start with the story in the book and finish with a completely different ending to the original story."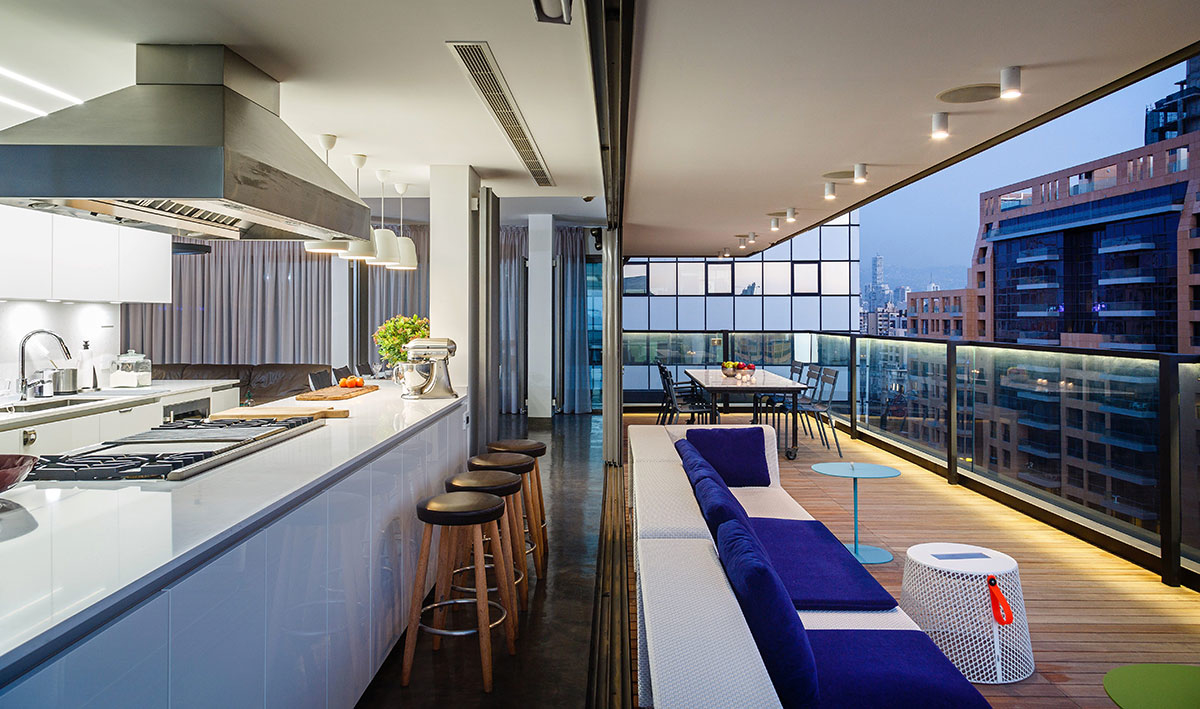 In addition to the fairytales and folklores, his mixed background has had a profound effect on Geha's creative ambitions. Born to a Croatian mother and a Lebanese father, Geha, 40, spent most of his childhood between Split in Croatia and Beirut. He shares that he gets his creative streak from his mother who was craft-oriented. "I would use whatever disused objects I could find lying around the house and transform them into a functional object," he says. "In retrospect, I realise that I always wanted to create. My mixed parentage collectively makes me who I am."
Highlighting the significance of a sense of belonging to a place through history, Geha says that two cities, Split and Beirut, have helped him perceive a space in its context.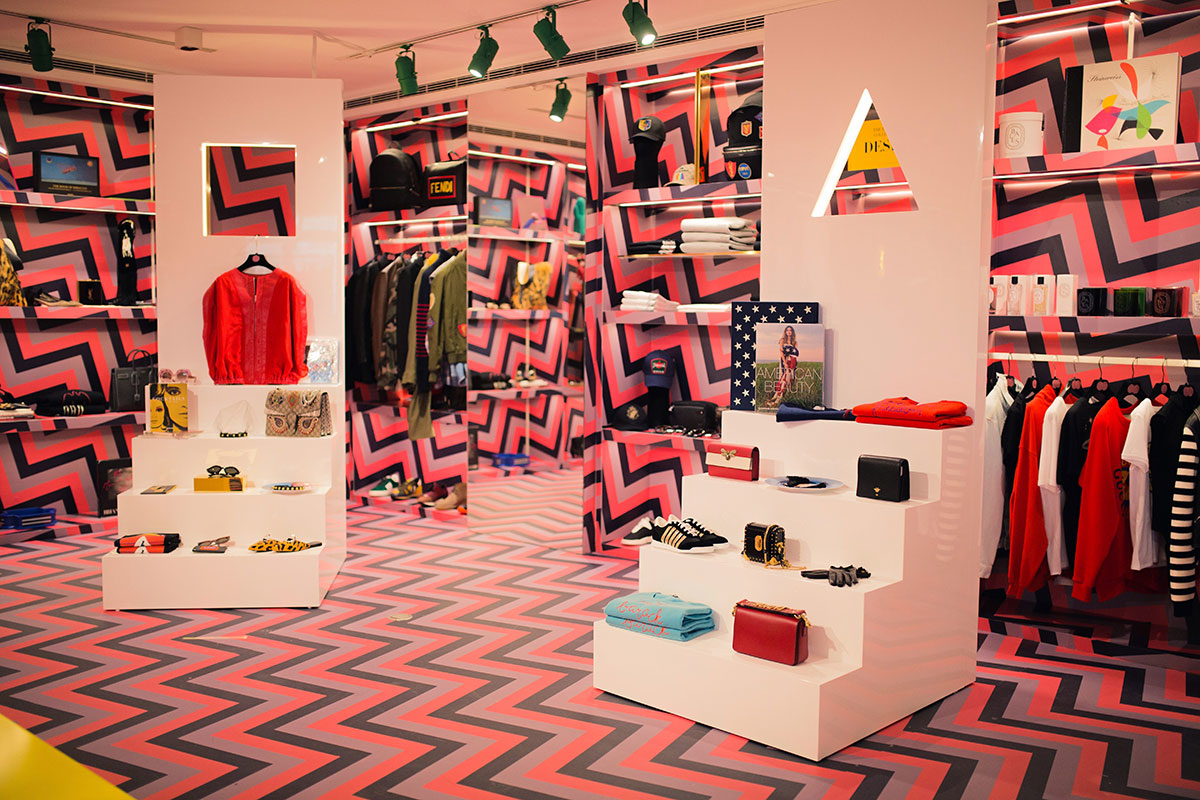 Especially Beirut, the city that has been destroyed and built seven times over, has a special meaning for Geha. He feels that his work is influenced by the socio-political upheaval, which the city has experienced extensively in the last decade.
"Design and creativity are extremely important in Beirut," he says. "After the wars, the building and healing process was boosted by creativity. Design helped us express ourselves. You can walk around the city, and you will come across old historic houses, where the bullet marks are still present."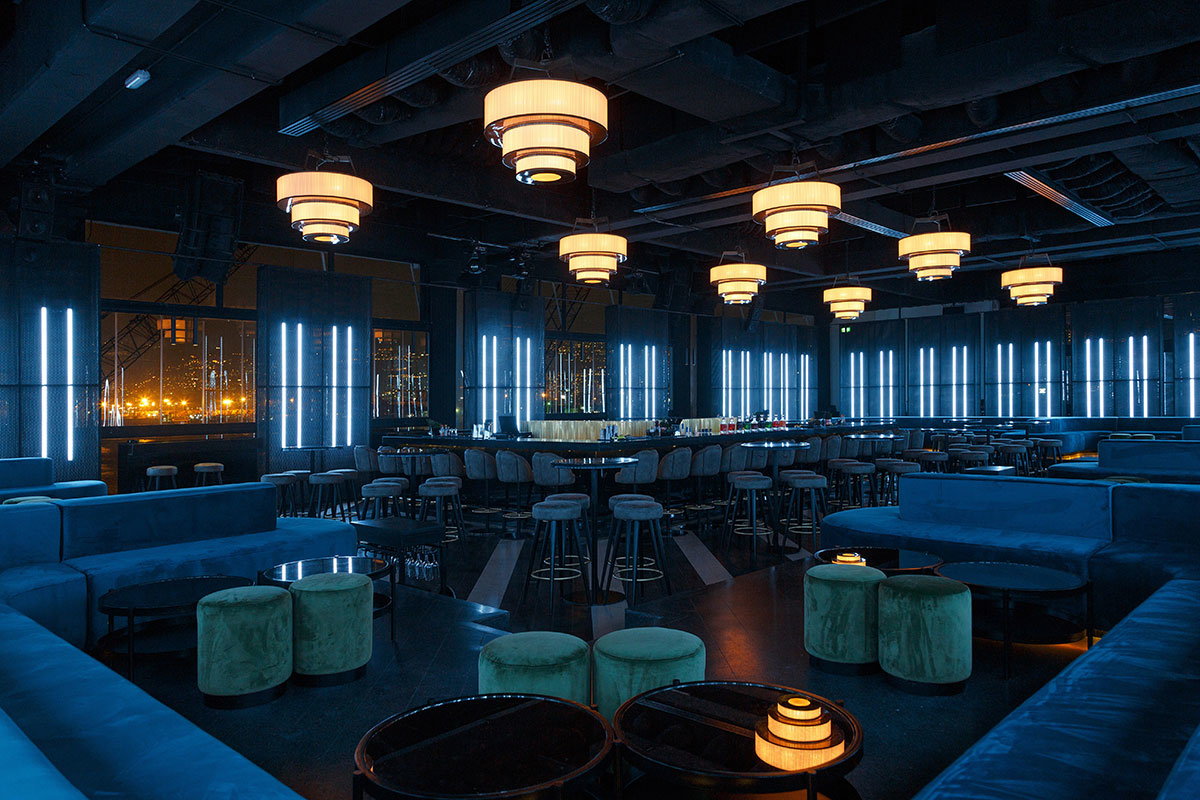 The war-inflicted damages on the building facades serve as a cathartic mission for the design industry: it conveys that their habitat needs to be restored, and a semblance of normality has to be returned through creative endeavours. However, Geha warns that drawing upon the wartime ruins has to be balanced with a fresh approach. "We've to use it in a way which doesn't become a liability by constantly repeating itself, but in a way which is expressive and liberating," he says, adding that the war started just two months after he set up his eponymous practice, Rabih Geha Architects, in 2006.
Despite the challenges presented, Geha, over the years, has built up a diverse portfolio of projects, which includes residential, commercial, retail and hospitality. "To me, every project is fulfilling in a different way," says the architect, who completed his architecture studies in Lebanon and Paris. "We are working on an interesting renovation of a heritage Lebanese house in the heart of Beirut, dating back to 1818. It belongs to a highly influential family. It presents a preservation of memory challenge as well as architectural and renovation challenges. Bringing this house to make it relevant for 2019 is both, overwhelming and fulfilling.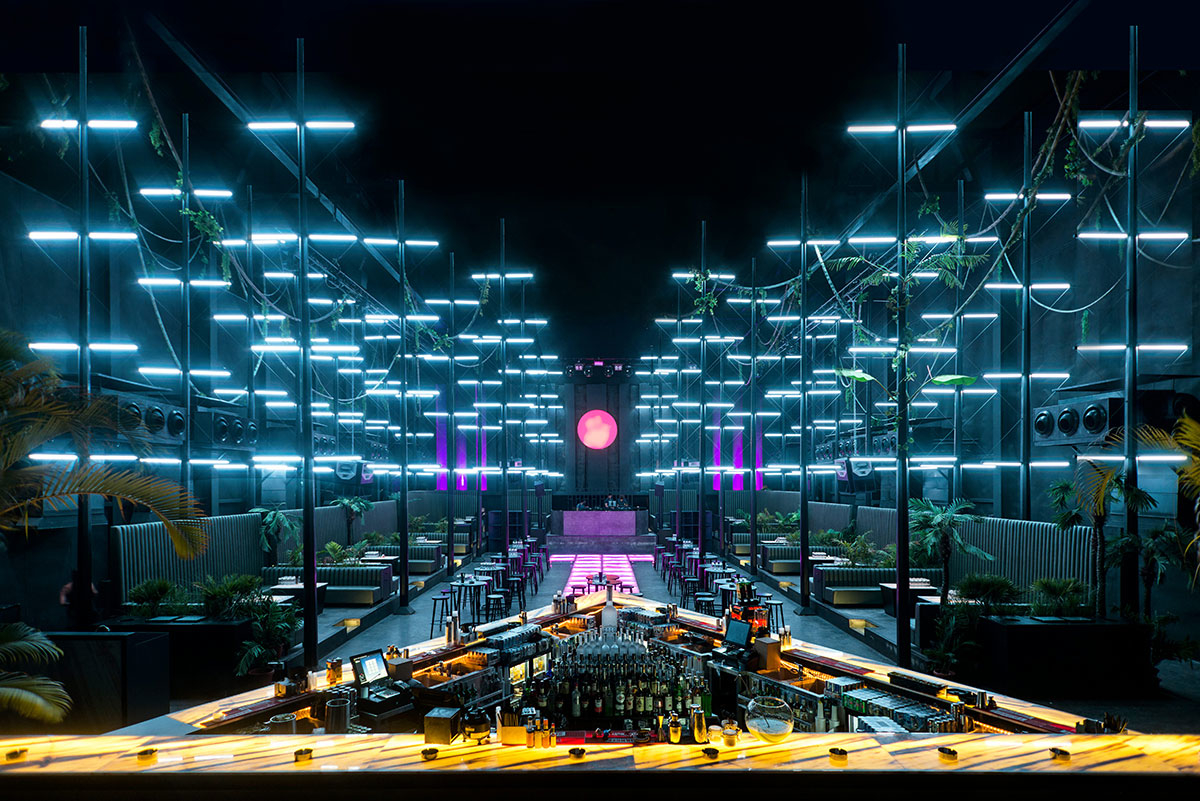 "There are extensions within the house, which need to be preserved through adaptive reuse of the space, while integrating all the extensions seamlessly into one property."
To balance such a formidable building commission, Geha prefers to take on comparatively smaller scale projects, too. "I like the difference in scale," he shares. "Sometimes, I work on projects that are faster to realise, such as products or small retail spaces, while others can take up to three years."
Among his recent projects are the flagship boutique for an upscale home accessories store, Image d'Orient, a new fitness concept in Beirut, as well as ongoing projects in Italy, Nigeria and yet to be disclosed developments in Dubai. Geha says: "We're working on a lounge and restaurant project in Lagos. It's a different culture and history. We made a recent trip there to visit the site. It's going to be a learning curve for us to work in this new region."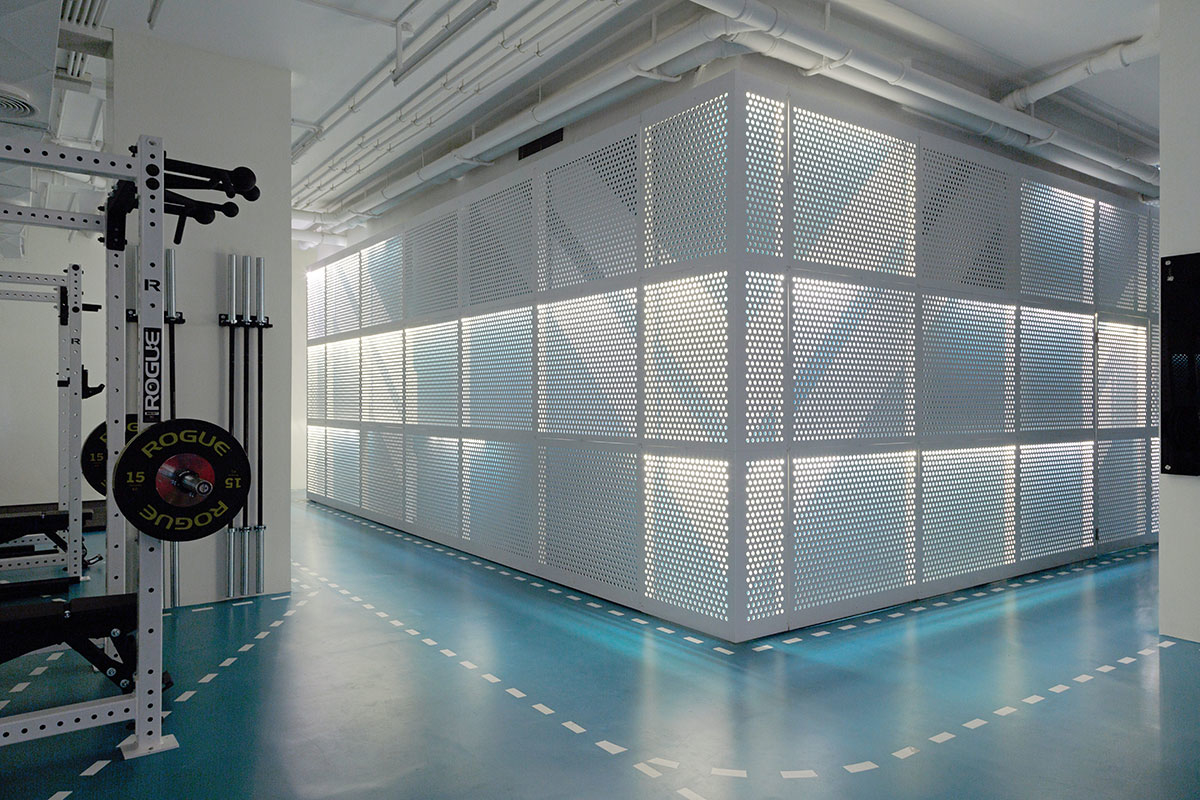 How would he sum up his personal design philosophy? "I like mixing different scales," he says. "All my projects start with the site, context, brand and client. I mix all the ingredients and find the best way to put them all together. What I add to the mix from my side is the narrative part through spatial design and function, which helps shape the experiences." 
He points out that while experiences are more palpable in clubs and bars, it's more understated in residential properties. "Regardless of the scale of the projects, everything needs to have a story," he says. "Shifting scales are, in fact, important to keep things dynamic."
Geha, whose team comprises predominantly of women, including his interior architect wife, Ghida Geha, opines that his colleagues with different skill sets think differently. In my projects, I often enlist an architect as well as a product designer, because they have a varied perception of different scales," he says. "They think differently when they're looking at an object compared to the decorative elements of an interior space. Small details appeal to me as much as the entire experience."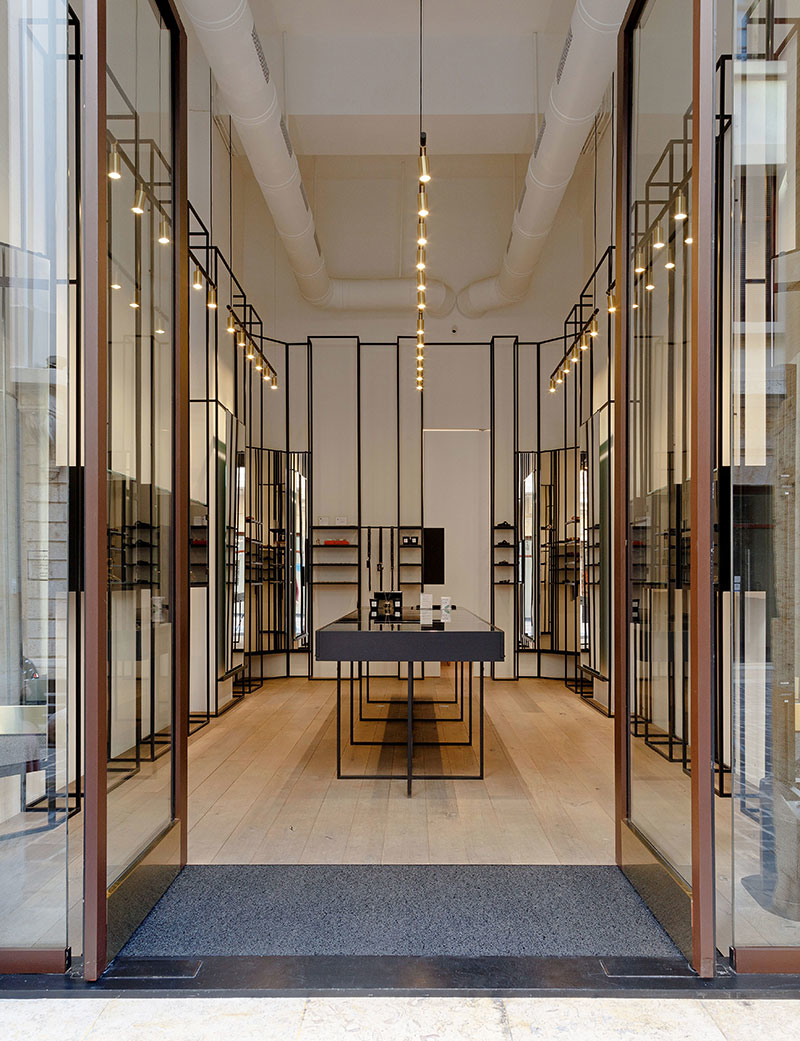 Delving deeper into this creative process, Geha shares that it pretty much works on the input-output principle. "First, we feed the project with the ideas, then the project begins to feed us," he says. "One important aspect is that an element of surprise should be expected in all the projects."
Each commission also brings with it a new adventure and discovery. "For example, while working on a bakery, I learnt a whole lot about the art of baking," says Geha, adding that his aim is to take design to the everyday lives of people. 
Take 10 with Rabih Geha 
Favourite hotel in terms of design?
W hotels. It is a cool brand with an innovative approach.
Favourite nightclub or lounge?
Printworks, London for its inspiring concept and immersive experience.
Favourite travel destination?
Croatia. I used to spend my summers there as a child, and now I take my children along during their summer holidays.
Who is your design inspiration?
Music video directors and fashion show designers.
What do you like doing when you are not designing?
Running. It is therapeutic. It is where I can be alone with my thoughts and push my limits.
Colourful or monochromatic interiors?
Monochromatic.
Which design era do you have an affinity for?
Minimalism, conceptual art.
Is there any project which you admire so much that you wish you had designed it?
Les Deux Plateaux in the courtyard of the Palais Royal in Paris by Daniel Buren.
What are you listening to on your playlist?
Rufus du Sol, Helena Hauff, Nina Kraviz.
Favourite time of the day?
I love my early mornings, when I am up and everybody else is still asleep.