With her larger than life and gregarious persona, Carlotta de Bevilacqua is something of a legend in the design circles. As one of the most influential leaders in the industry, she is an architect, designer and an entrepreneur. Since 2004, De Bevilacqua has served as the vice president and CEO of leading lighting firm, Artemide, founded by her husband, Ernesto Gismondi.
We meet during her visit to the 2018 Downtown Design trade fair in Dubai, where Artemide is exhibiting its range of lighting. She starts the conversation by telling me about the lighting collection on display in her orotund voice in a lilting Italian accent.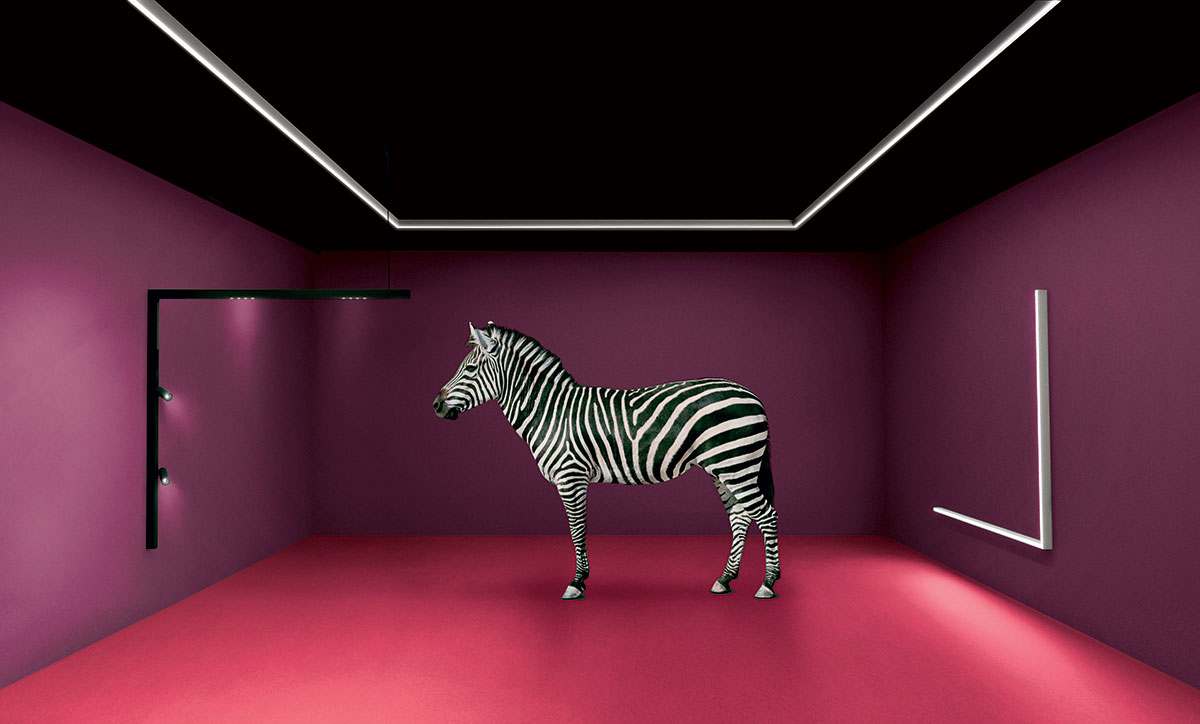 As she shows me a tome-like product catalogue, whose front cover has been designed by the Chilean architect and 2016 Pritzker Prize awardee, Alejandro Aravena, it begins to seem like a roster of the architecture hall of fame. Other celebrated names in the book, who have designed cutting-edge products for Artemide, are Jean Nouvel, Zaha Hadid, Foster + Partners, Ma Yansong and Neri&Hu among others.
Why does she work predominantly with architects? "Architects design space and there is no space without light and no light without space," she says. "It's all inter-dependent. We continue in the vein of our history," she says. "We have always worked with the greatest architects. We want to discover different points of view of different cultures through architects. Since the past two years, we have worked with the Danish practice, Bjarke Ingels Group and Ma Yansong of MAD Architects."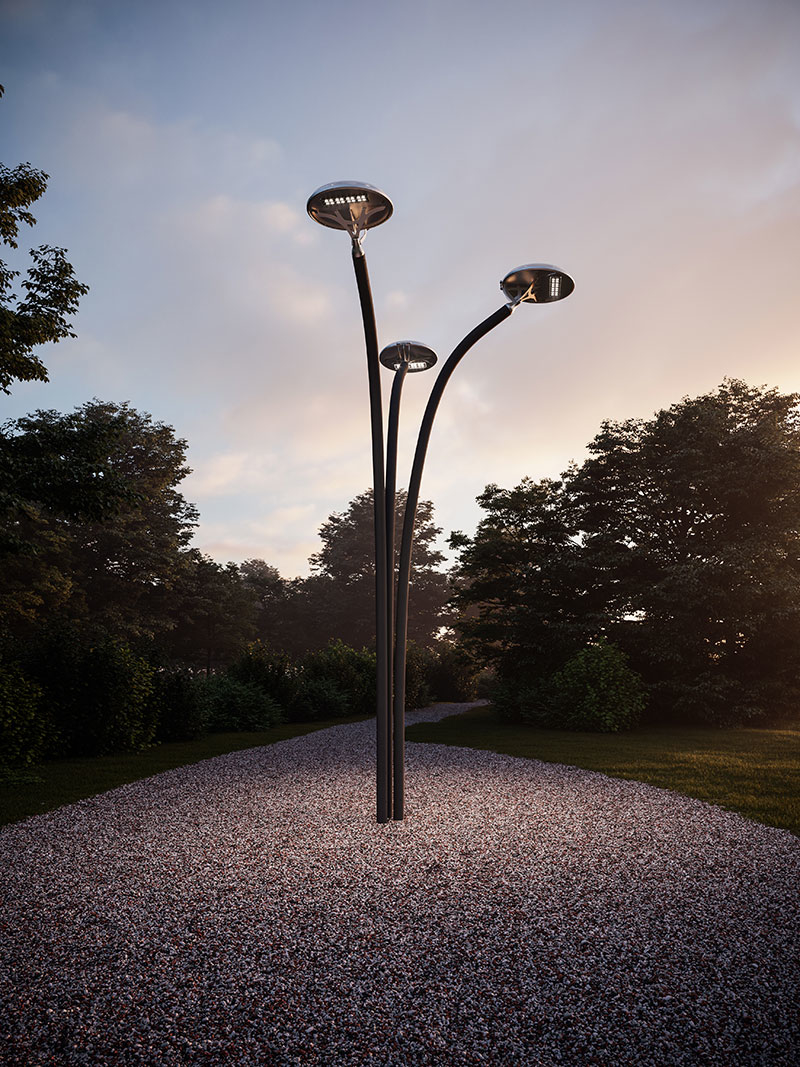 To the design doyenne, who has also helmed the well-known Italian furniture firm, Danese, it's extremely important to share design values with the architects she commissions. "Basically, it's all linked to human needs," she says, citing the example of Aravena, who is considered one of the foremost champions of socially-responsible architecture. "Others such as Lyndon Neri and Rossana Hu, have become our lifelong friends. We meet for lunches, dinner and holidays together, where we exchange ideas."
Another reason to work with architects from across the globe is to expand the outreach into new geographical territories. "For example, in China, we decided to go with Neri&Hu; in South America, it's Aravena; in Europe, we work with Jean Nouvel, Foster, and many others," she says, adding that the selection of architects also spans different generations — from the icons to up-and-coming talents. "We design the future of the world, so there is a sense of responsibility there. Light is energy, and a necessity, without which we can't survive. It's important that we don't view lighting design purely as an object, but something that is competent in translating the energy into a meaningful purpose."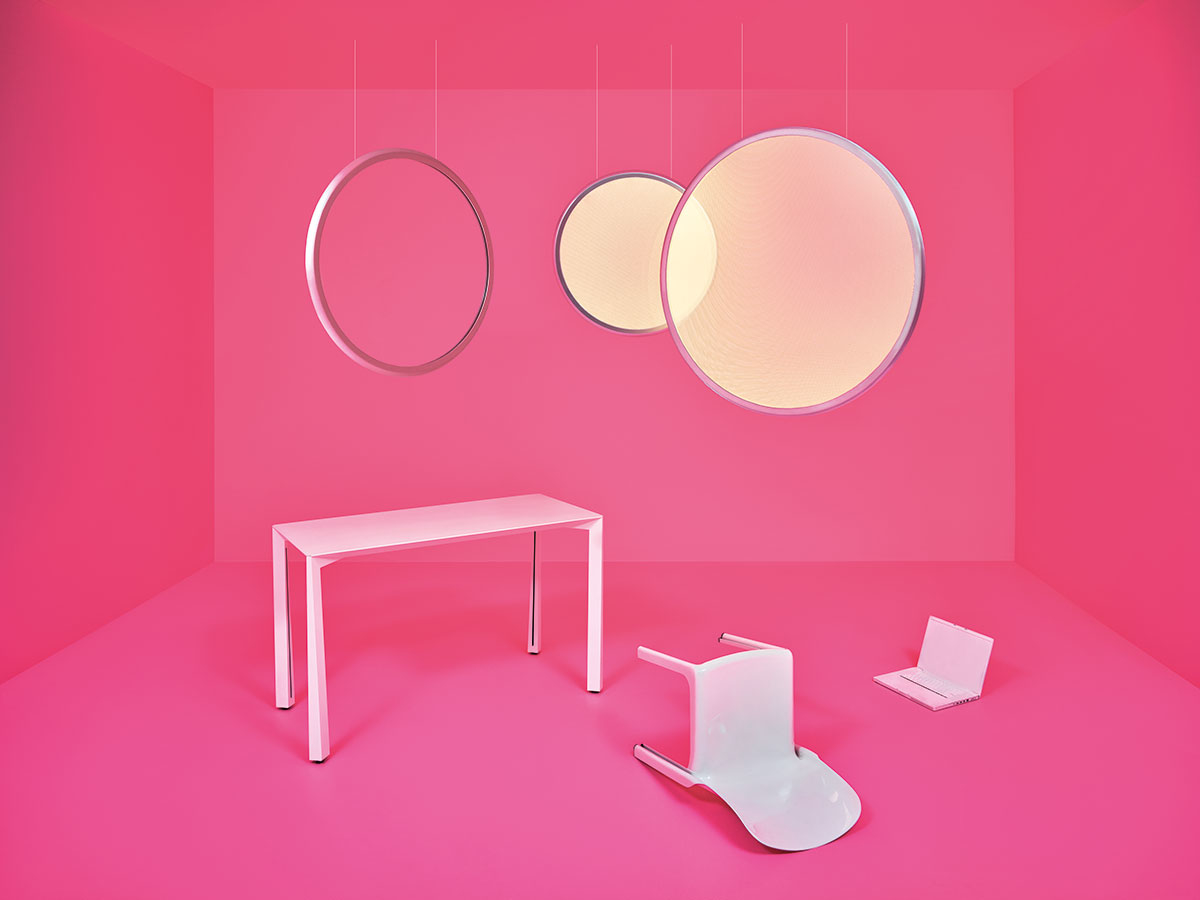 Through light, nowadays, consumer behaviour can be tracked, improve service standards, and quality of life. "It also has a social dimension," says De Bevilacqua. "In Montenapoleone, Milan, they have started using smart lighting in the streets. We believe that light is always the same, you need to shape it. If you have optometric competence, you can manage the lighting experience better and make it more meaningful."
She shares that the current buzzword in lighting "human-centric" harks back to the '90s for Artemide. "Light feeds humans and nature, so our job is to manage the spectrum of light," she says. "Understanding the wavelength of light as a quantum is important. Since many years, Artemide has had a deep understanding of the wavelength, but also energy and data." Emphasising the significance of lighting design, De Bevilacqua says that the last century belonged to electronics, but this is the century of photonics, which will become an important tool in the design of the present and the future.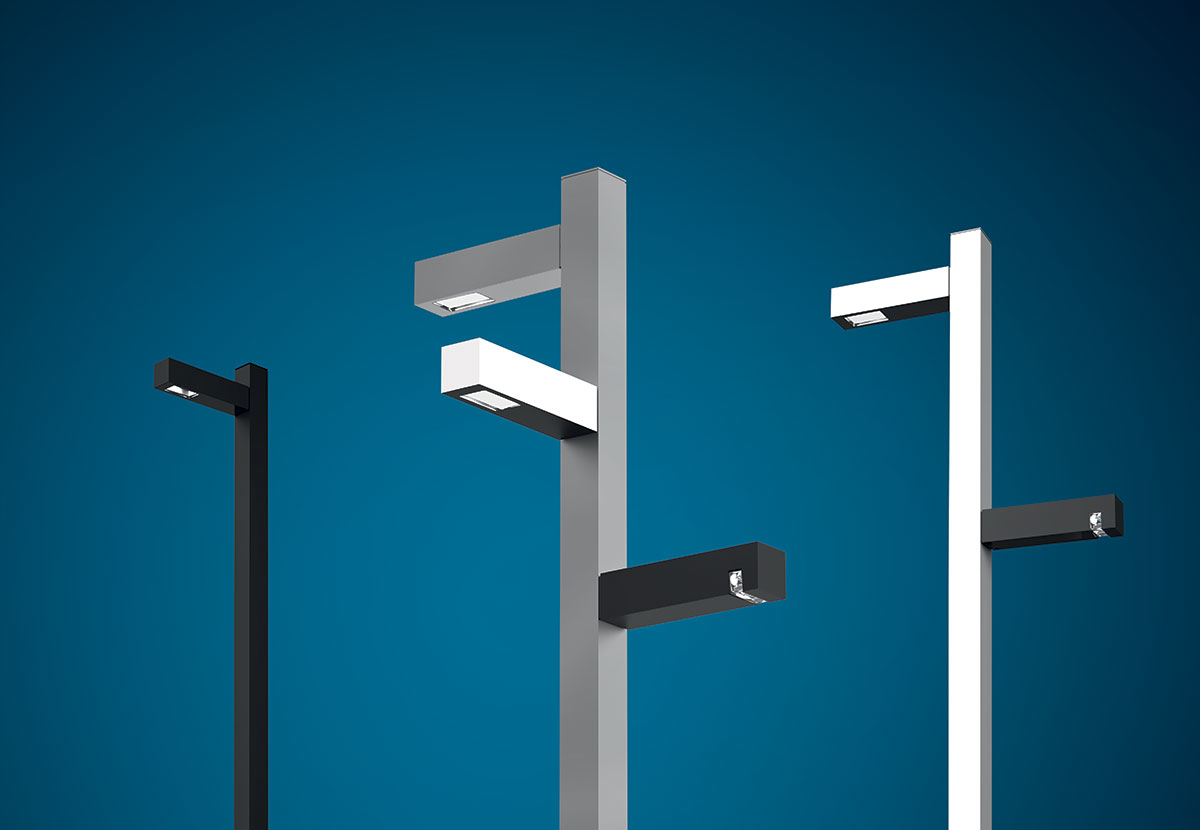 Despite the innovations in the lighting industry, De Bevilacqua notes that the interaction between natural and artificial light is important. "We're against the homogeneity of light," she says. "We need to discover a space with the help of our natural rhythm and then incorporate dynamic lighting design into the space. It means that we have to consider many factors such as IOTs, sensors, number of people, and function of the space, among other factors. At the same time, our personal interaction with light is important."
The Italian architect and entrepreneur, 61, stresses that the firm's focus is on working with the best designers — mainly architects — great innovation and manufacturing. "We produce everything in our plants in Italy and France," she says, adding that the company offers a range of products which are universal in their application. "They can be used in homes, outdoors, offices shops, and just about every space that needs light."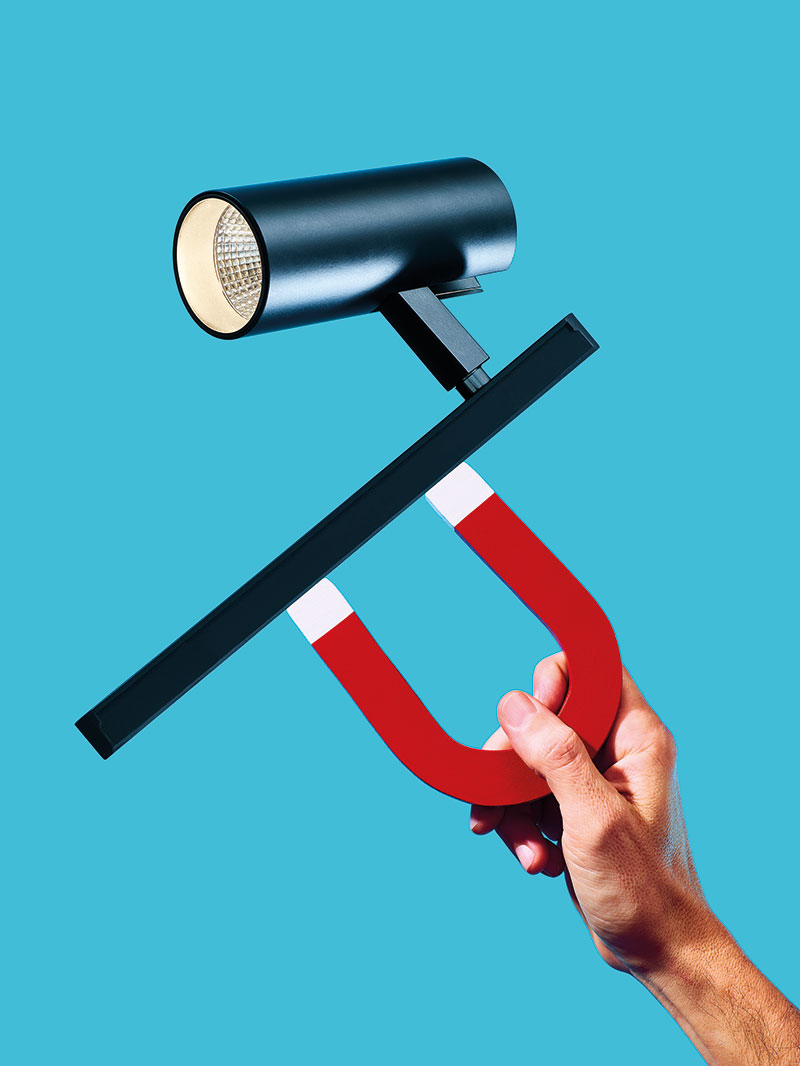 Pointing to a collection of Venetian handblown glass lighting, De Bevilacqua shares other details in lighting which are significant such as tunable whiteness and intensity. Demonstrating a diverse range of products, which feature both handcrafted lighting objects as well as innovative technology-savvy products, she picks up one of the exhibited pieces, called Come Together. The battery-operated product, designed back in 1999, seems like a concept that would have been ahead of its time. Evidently proud of its groundbreaking edge, a Prada-clad De Bevilacqua convinces me that we need a picture together with each of us holding the lamp in our hands. She proceeds to remove all the surrounding clutter from the shot frame insisting that all images must be "elegantly set-up". During this time, she also explains that the affordable lamp's 400g weight makes it an accessible and democratic choice.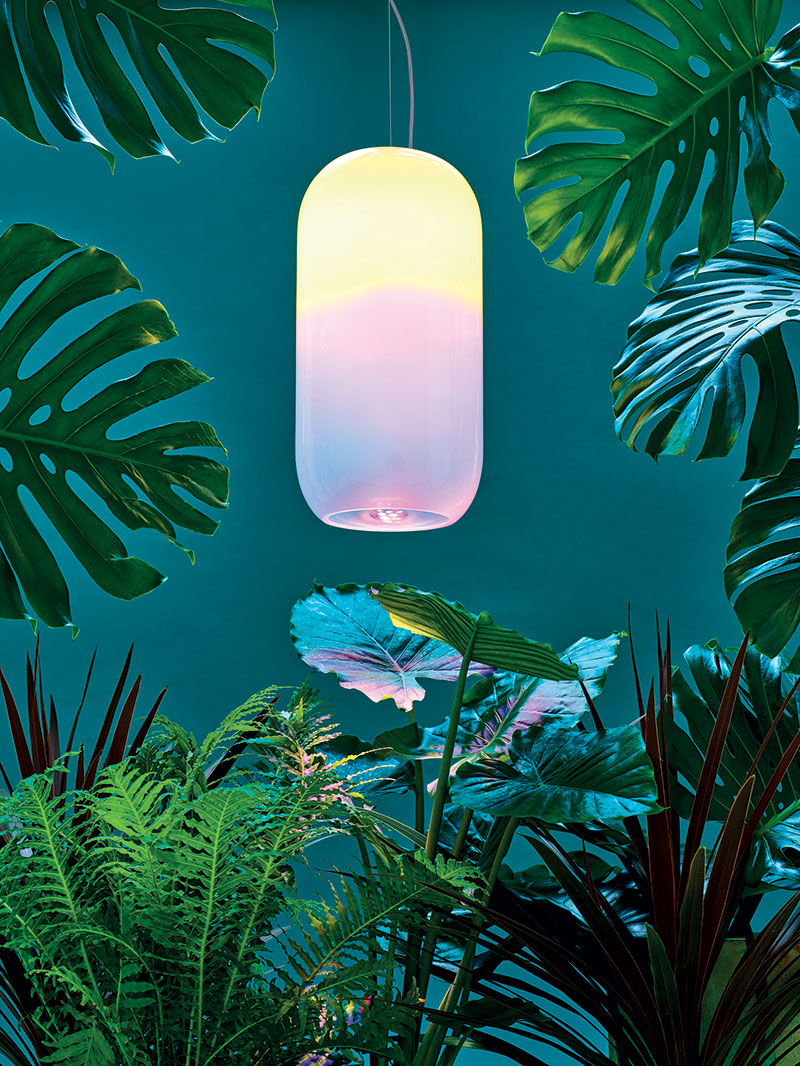 De Bevilacqua says that while her firm's objective is to make beautiful design, it has to be one that responds to what the space needs in terms of light. "At the minimum, 5% of our turnover is spent on research and development," she says, explaining that perceived beauty is important, but the product must also convey a great idea. "Back in 1972, we had designed products with the halogen bulb and now, we use LED. Technology and innovation is important but in the end, the capability to shape light to translate into an idea and energy is important."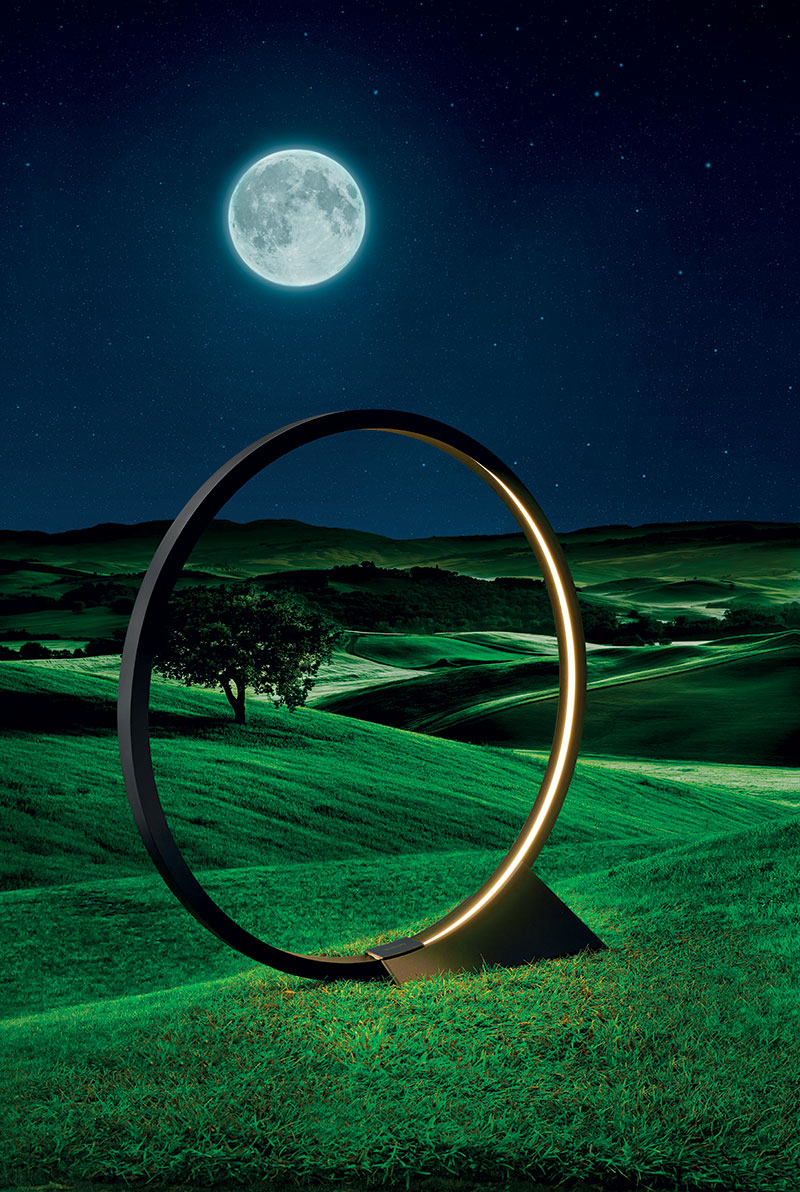 With many patented innovations, Artemide tightly controls the entire process — from conception to design, production, and even final distribution. Some of the projects it has been involved with include the corporate offices of tech giants, Amazon and Microsoft. "Offices are now like hotels, and lighting concepts in workspaces need to keep this in mind," says De Bevilacqua.