You've worked with the agaal as your inspiration previously. What sparked the idea to use it in your new collection, Forma?
The idea sparked back in 2011 when I was asked during a design conference to design a piece that highlighted the concept of a 'link' and how, I as a designer would interpret this within my work. Emirati culture and traditions have always played a big role in shaping my design aesthetic and the agaal; the woven rope bands used to secure head covers worn by Emirati men, were a perfect representation of a 'link,' because in essence, the agaal is a circular shape that is created by two ends of a straight line being linked together. I used the agaal as a pure building material and linked many agaals together to create my first product — a space divider, which I presented as my project for the conference.
As a designer I am keen to pay tribute to the Emirati influences that have shaped my design sensibilities and my latest collection, Forma, is anchored in the tradition of wearing agaals, since I have always been interested to explore the agaal in a different context than its fashion-centric one. Instead I wanted to use it as a basic material to create shapes and forms. Therefore, I continued to use it for independent projects, until my collaboration with Arte Veneziana came along and allowed me to take this encounter with agaals to a more professional level, and produce a commercial collection that I am proud to launch as Forma.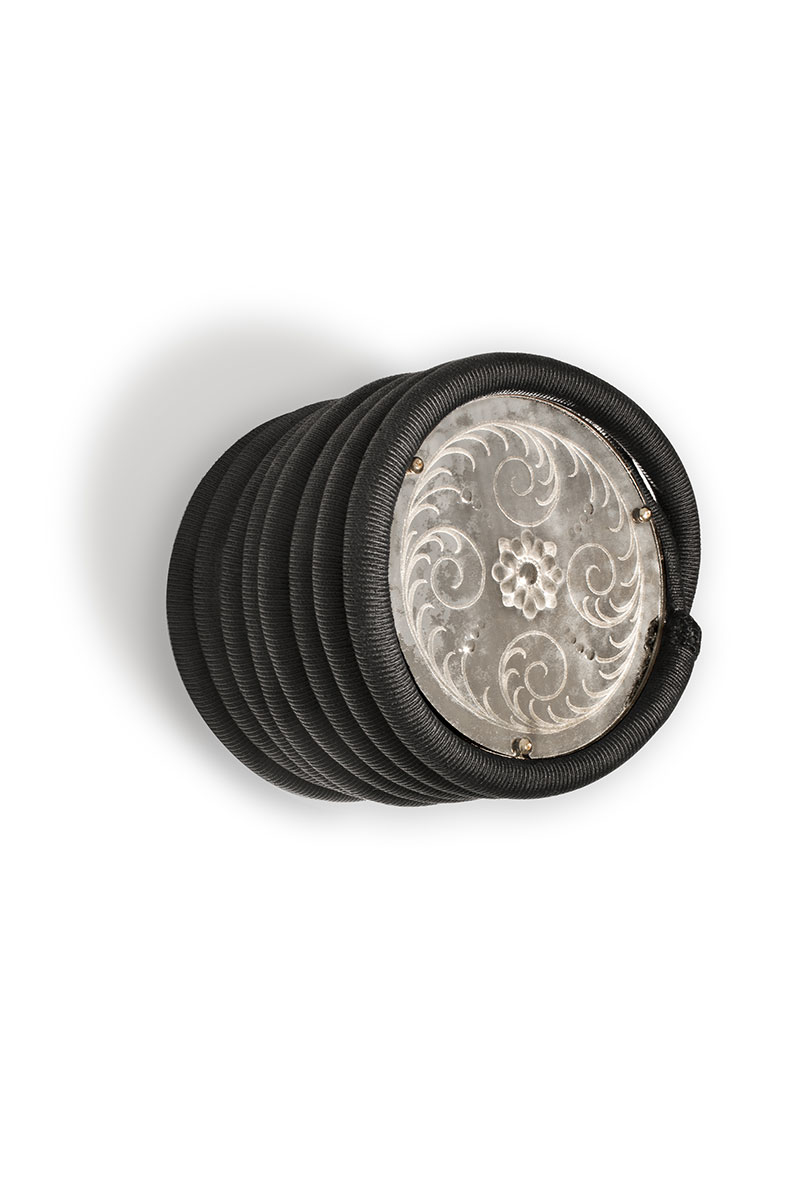 What were the main challenges of working with this material? Was there ever a moment where you thought it wasn't translating into your original vision?
Although the structure of agaal is flexible enough, allowing you to shape and play around with its form, it's not solid or hard compared to other materials like wood or metal that can support many design ideas. We needed to research various solutions to this issue that could support our ideas and design integrity. I always had a certain vision for this collection for many years, but it was only the right partner that was missing to achieve such results, till I found Arte Veneziana, who helped make this dream come true.
How long was this collection in the works?
It took us almost eight months to achieve these results.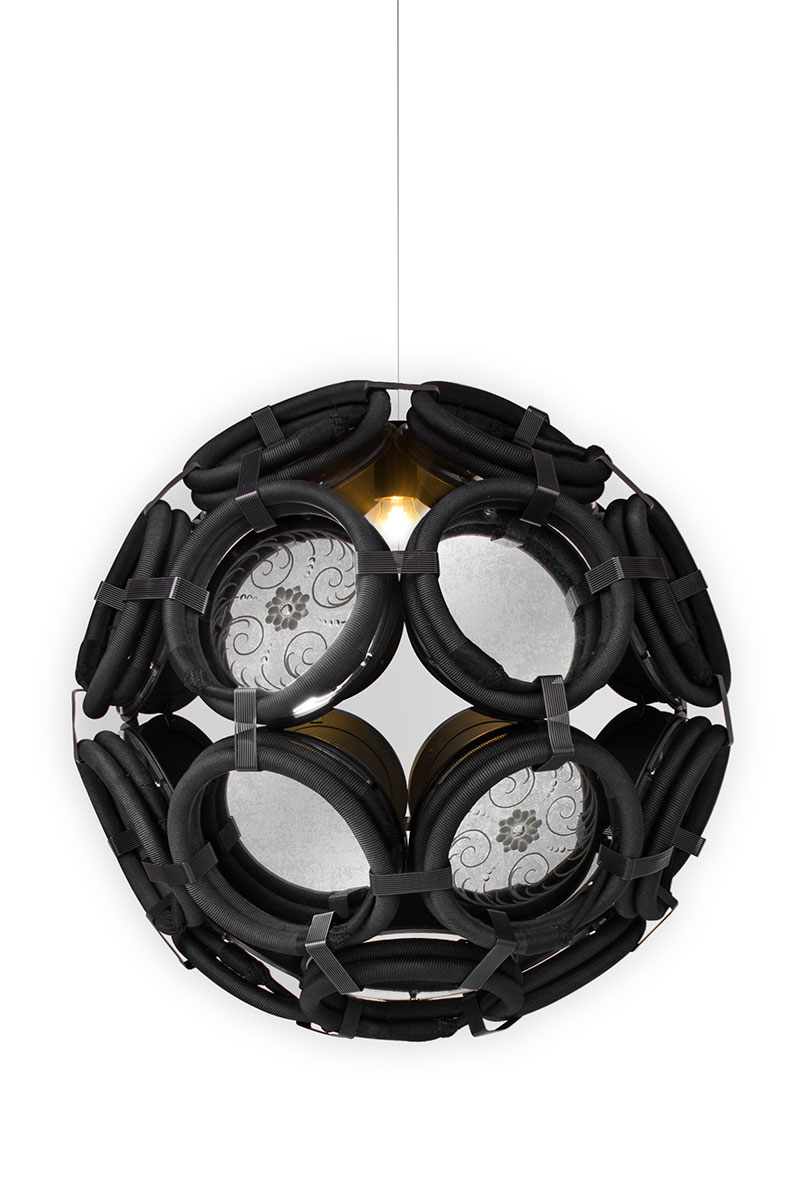 How would you describe this collection in one sentence?
It is a tribute to my Emirati culture.
How did the collaboration with Arte Veneziana come about?
Arte Veneziana is the leading Italian engraver and mirror works atelier of over 40 years and boasts the best master craftsmen when it comes to mirrored glass — they are still using handmade techniques, which have been used by Italian artisans for decades. Moreover, they use exclusive decorative elements like glass and mirrored surfaces, and merge them with natural materials like fabrics, metal, wood and precious stone. They represent an expression of a contemporary style that is rooted in classic craftsmanship and thus, were the perfect partner to collaborate with.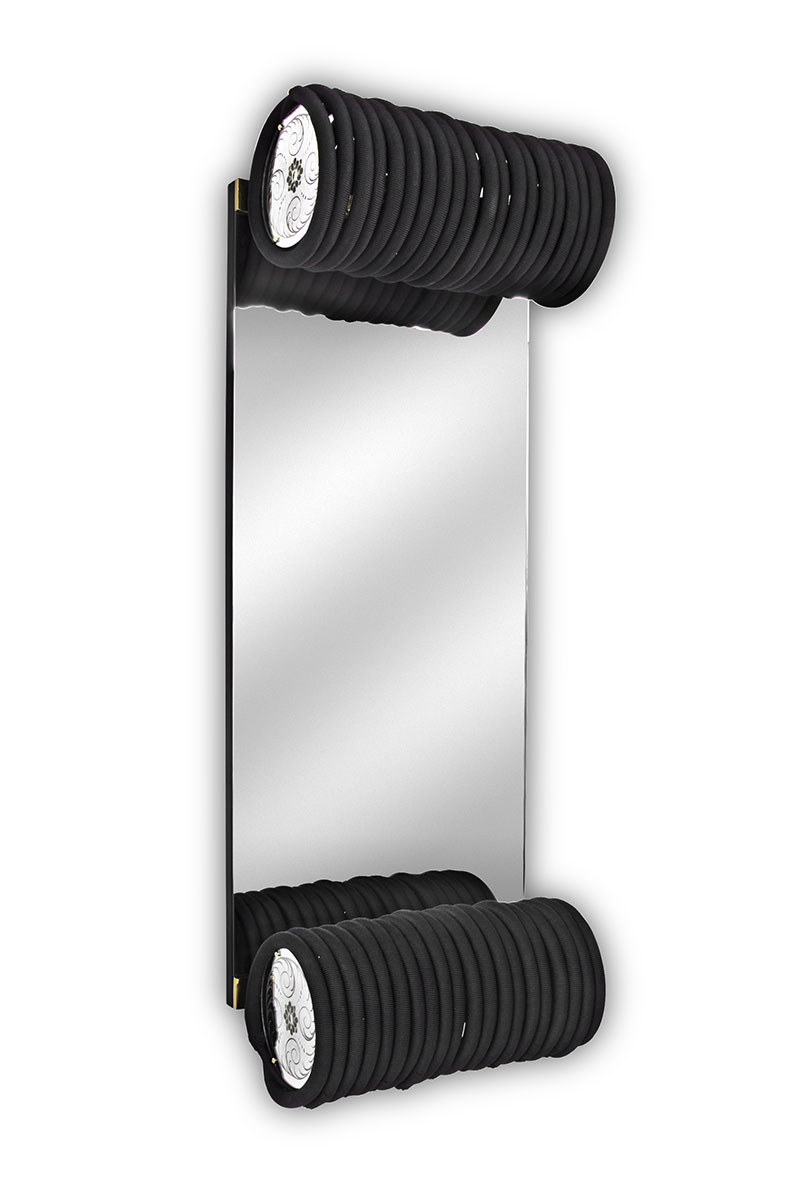 The collection is a homage to Emirati culture, contrasted with Venetian craftsmanship, that is not only visually stunning, but also offers a bold social statement on respect for different cultures and the fusion of creative techniques, leading to innovative forms of artistic expression. By collaborating with Arte Veneziana, we are offering a social statement on respect for different cultures and the fusion of creative techniques, leading to innovative forms of artistic expression. For example, if you look closely, you will see that the circular patterns created by the placement of the agaals is reminiscent of traditional rondels, the coloured round discs of glass that are held together by grooved panels of lead, which are typical of traditional Venetian architecture and still prevalent across the windows of buildings across Italy, to this day.
Which other traditional materials would you like to experiment with in the future?
There is a new material that I've started to experiment with, but I have not reached the desired outcome yet. I prefer to keep it a secret till I am satisfied with the outcome.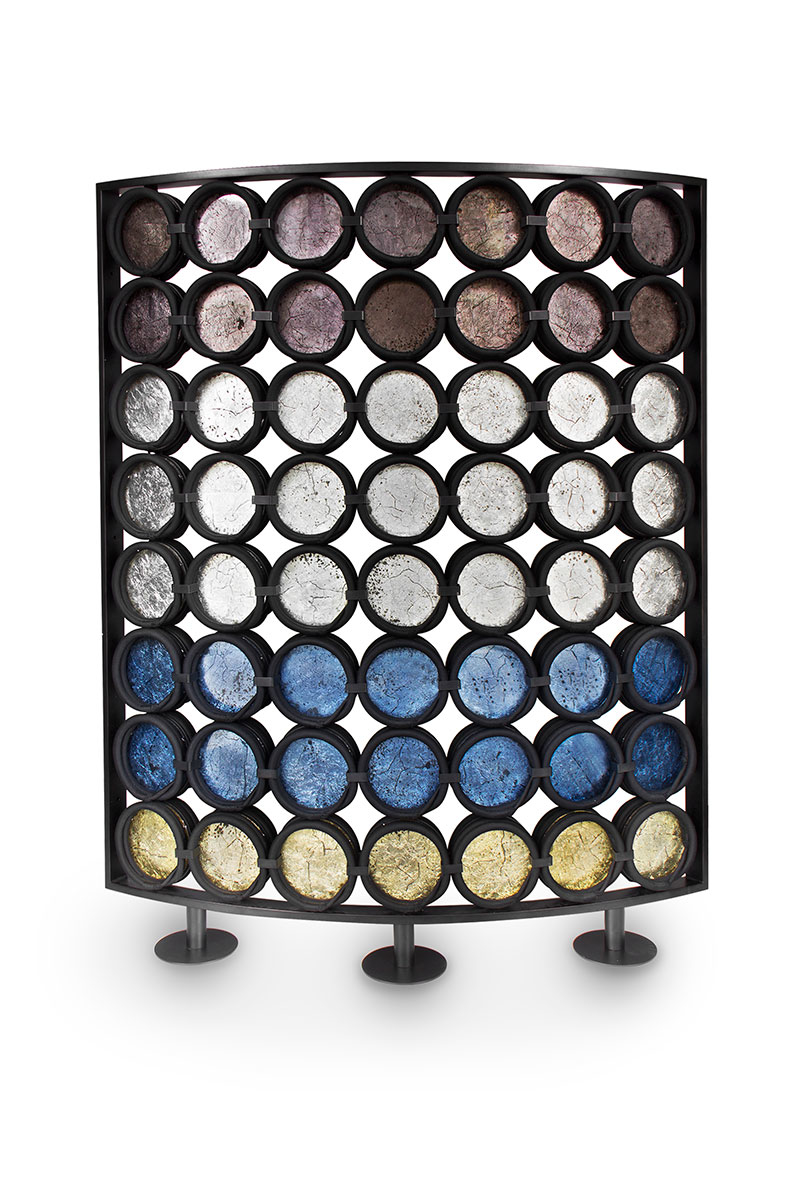 Which designers or products showcased recently at the Dubai Design Week have inspired you?
I believe chapter three of UAE Design Stories exhibition that I curated was a very satisfying chapter and presentation for me as a curator, among the other editions, which I also curated for the same exhibition. I've always been keen to explore the area of children's products and this chapter has instilled this in me again.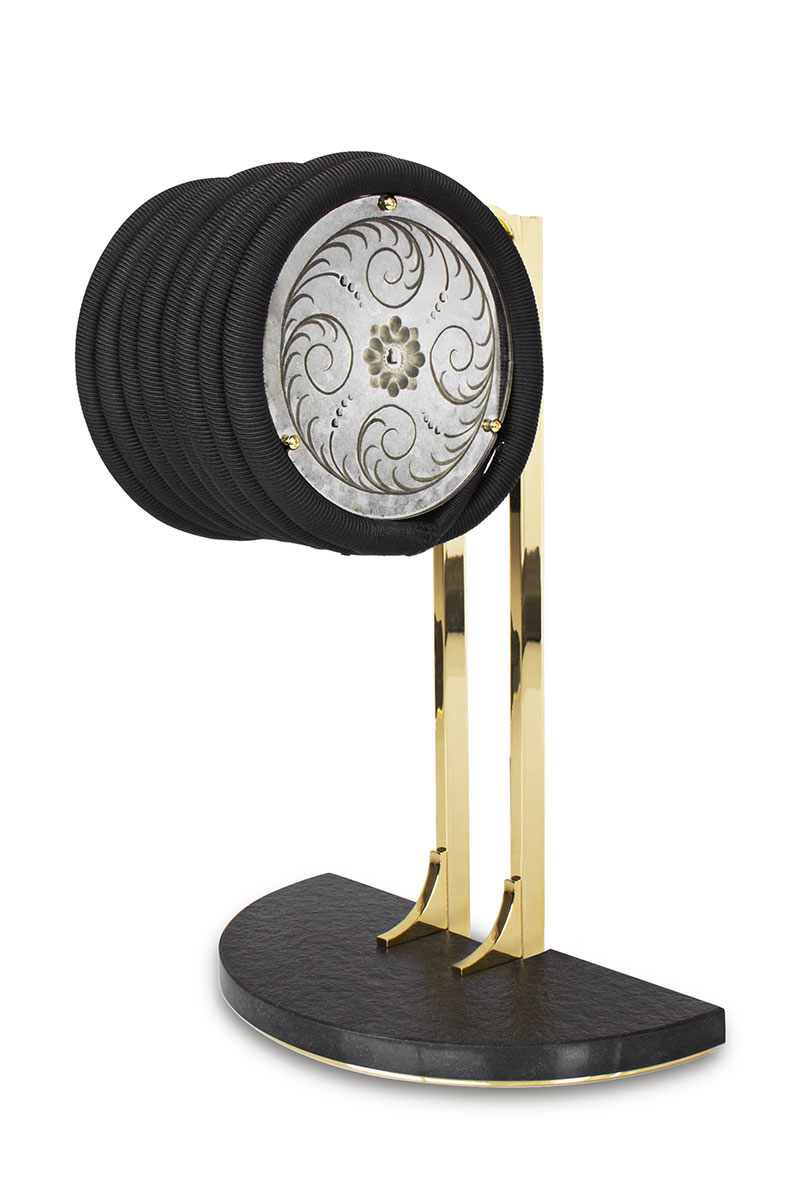 Do you reckon a young nation like the UAE has finally reached a stage where the past is historic enough to draw inspiration from?
Yes, I do believe so, and I'm very proud to say that the UAE is filled with rich culture and heritage that sets us apart, for example, from traditional clothing and Emirati cuisine to traditional dance and Emirati sports such as camel racing, falconry and pearl diving. I strongly believe that our culture is a very rich inspiration source that has not been explored enough in terms of design, and we have a great opportunity to do so and showcase our design identity to the world through our creations.