When Lulie Fisher's eponymously-named firm was announced as the winner of the Boutique Firm of the Year category at the Commercial Interior Design Awards (CID Awards) 2018, she "wasn't expecting to win", she tells me. But that's not due to a lack of confidence in her own work, but because her barely two-year-old firm, with a staff strength of nine professionals, was up against tough competition from firms which have been around for much longer. 
"We were totally elated," says a camera-shy Fisher during an exclusive interview. "We thought we had a chance, but we didn't expect to win. We have come a long way in a short time with a good portfolio of built projects. You always have a little hope in the back of your mind, but there were strong competitors, whose work is well-known not only in Dubai, but also in the region."
Fisher, 53, highlights the influential role of the CID Awards in the regional industry.  She shares that her team has been emblazoning its projects with the awards logo. "The great thing about the CID Awards is that the judging panel is your peers and that makes it special because they are your potential competitors," she says. "It's a great honour to have won this recognition. It'll bring us dividends by validating our work further."
Having trained as an architect, Fisher worked with top international firms such as Foster + Partners' London office for 13 years. During this time, she worked on diverse projects such as education and public institutions. What brought her to the Middle East? She narrates a serendipitous story of how she ended up in Dubai via Italy.
Wanting to move away from the hectic urban life in London, Fisher quit her job and moved to a bucolic rural part of Umbria in central Italy with her film production designer husband and daughter. "I worked on restoration projects of historic buildings," she shares. "I worked on several interesting projects such as an olive oil mill, which we converted into a home and sold in the market, followed by more such projects." After spending a five-year period, which she describes as "lovely", Fisher says that she soon realised that they were "too young and poor to be living a semi-retired life".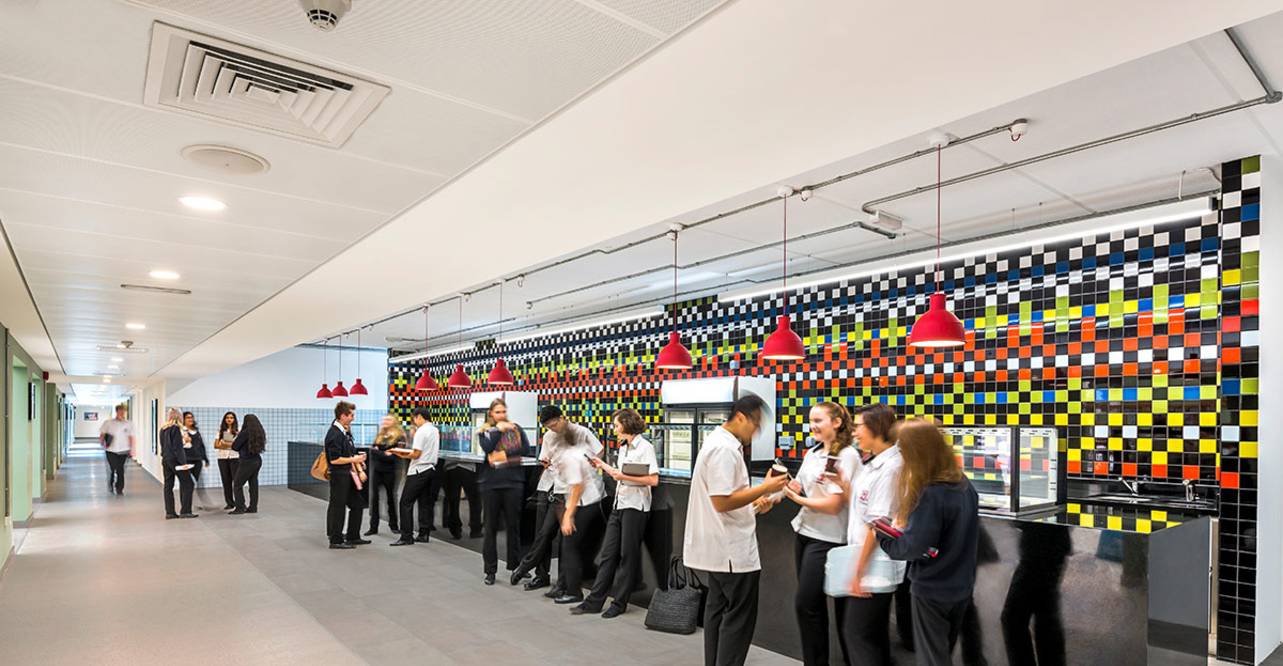 A fortuitous call from Aedas firm asking Fisher to lead the interior design team in the UAE saw her make a trip down to Dubai in 2008 for a recce. "I didn't know much about Dubai and we didn't know if we would like to live here as a family," she says, adding that this was just before the economic recession hit the country. "I remember thinking that it was crowded, and you couldn't get cabs easily, yet it looked fascinating. I immersed myself and walked around the souks, and thought we could settle here as a family and decided to give it a go for two years."
A decade later, Fisher has seen much of Dubai as well as her own professional life evolve. The city has gradually grown on her as have the opportunities that have come with living here. "There is a well-established design industry here, although I do miss London at times," she says. "After spending eight years at Aedas, I decided to follow my heart and set up my own practice in 2016, something which I had been thinking of for a long time but was scared to take the plunge," says Fisher.
After working with big, well-structured companies, which come with a lot of safety, venturing into the unknown was, quite naturally, daunting.  "I started the firm out of my villa in Umm Suqueim along with Mentalla Said, my former colleague from Aedas," says a soft-spoken Fisher. Said was the recipient of the Young Interior Designer of the Year Award at the CID Awards 2016. "We were lucky as we found some great clients in the beginning; we worked on projects which got realised quickly."
Some of the firm's earliest projects include Dubai English Speaking College (DESC) and Manarat Al Saadiyat. "Public sector projects can take long, especially education projects," she says. "With the DESC project, the deadline was short because the school term was going to start in September 2017 and we didn't start on it until February that year. It was fraught, but the school had a lot of faith in us. We worked with Al Tayer Stocks, who did a fantastic job and the whole team put their heart and soul into the project." The project received the highly commended recognition at the CID Awards 2018. 
What are some of the challenges which start-up firms face in the initial days? "It's a bit of a mountain to climb," says Fisher matter-of-factly. "The first challenge was to find a client. We knew a lot of people, but we didn't have any projects in the bag. Everyone told me I was mad to start on my own without any projects in hand. I didn't even know what exactly I wanted to do. I wanted to do some jewellery design, furniture and interiors among others. Reality hit me a bit later that I needed to earn also."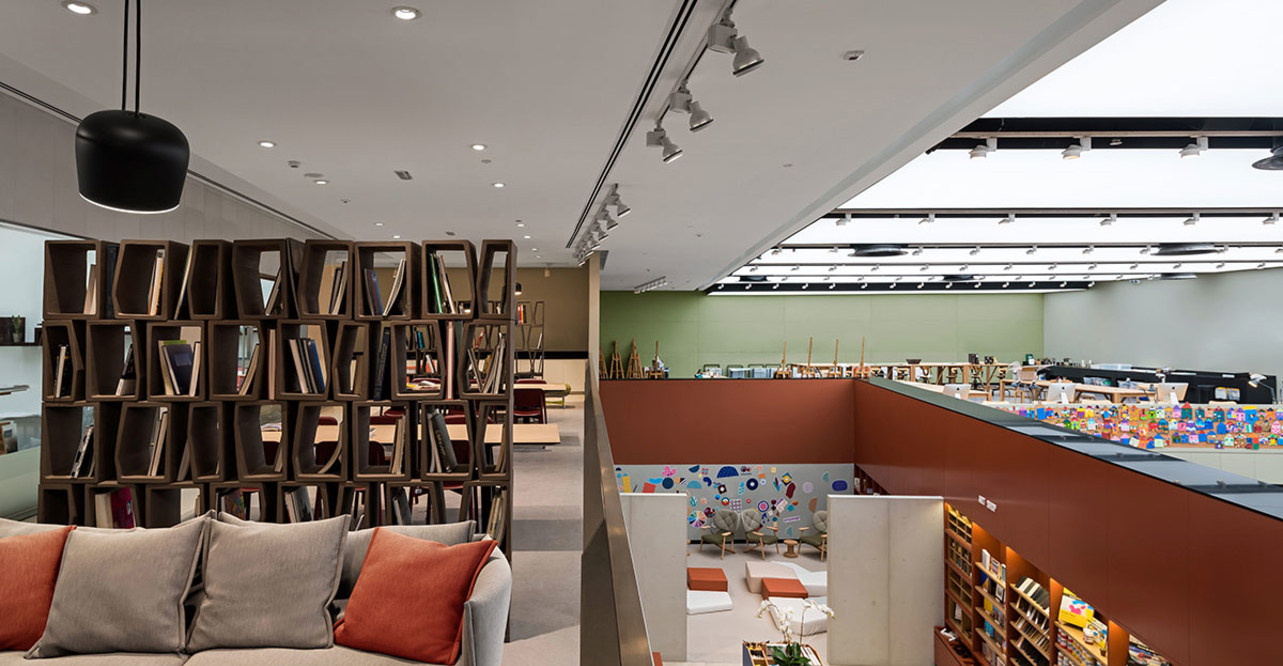 Swinging into action, Fisher and Said started pounding the streets and reconnecting with former clients, in addition to meeting new people. Fisher observes: "You have to get your marketing collateral together — Mentalla was good at that. We prepared our capabilities, CVs and fee proposal templates. I've been in the region for a long time, so I knew a lot of people. I found that being a small company, people actually respond to you in a different way. People like underdogs. They relate to you differently even though I was the same person who had worked with them in a different capacity when I was in a corporate set-up."
Fisher realised that while she was dipping her toes into untested waters, clients working with her new firm for the first time were doing the same, as she didn't yet have a built portfolio of projects. "Our clients put their faith in us in the beginning, but once we had the projects completed quickly, they realised we could deliver efficiently. Running your own business is a lot of hard work as well as some luck."
Small and medium enterprise owners, generally, find it easier to build relationships, because it is more personal. "I'm 100% hands-on with my projects," says Fisher. "I do the sketching, presentation, selecting furniture and handholding. Clients like that personal touch."
In the process, Fisher admits to having learnt a whole lot of things on her own — things which you take for granted while working in big firms. She says: "I don't have an admin person at the moment, so I spend a lot of time at night doing fee proposals. You have to write your minutes of the meeting, empty your rubbish bins and clean your own office. Organising payments and bills are a few of those things that you wouldn't think about if you work for a big company."
Despite the challenges, Fisher says that she wouldn't change it for the world. "It's been an amazing learning curve, challenging yet exhilarating," she says. "It's lovely being in-charge of your own destiny — it's fulfilling."
Apart from the rigours of running her own business, are there any industry-wide issues which she feels strongly about? "I do feel strongly about buildings, which are vernacular to Dubai, being razed to the ground," she comments. "New buildings are being built, which are nice, contemporary structures but they don't have any connection with Dubai; they could be anywhere in the world. The brutalist buildings that went up here in the '70s and '80s make you feel like you're in an Arab country. It's a shame that they aren't being preserved, because these buildings make Dubai what it is."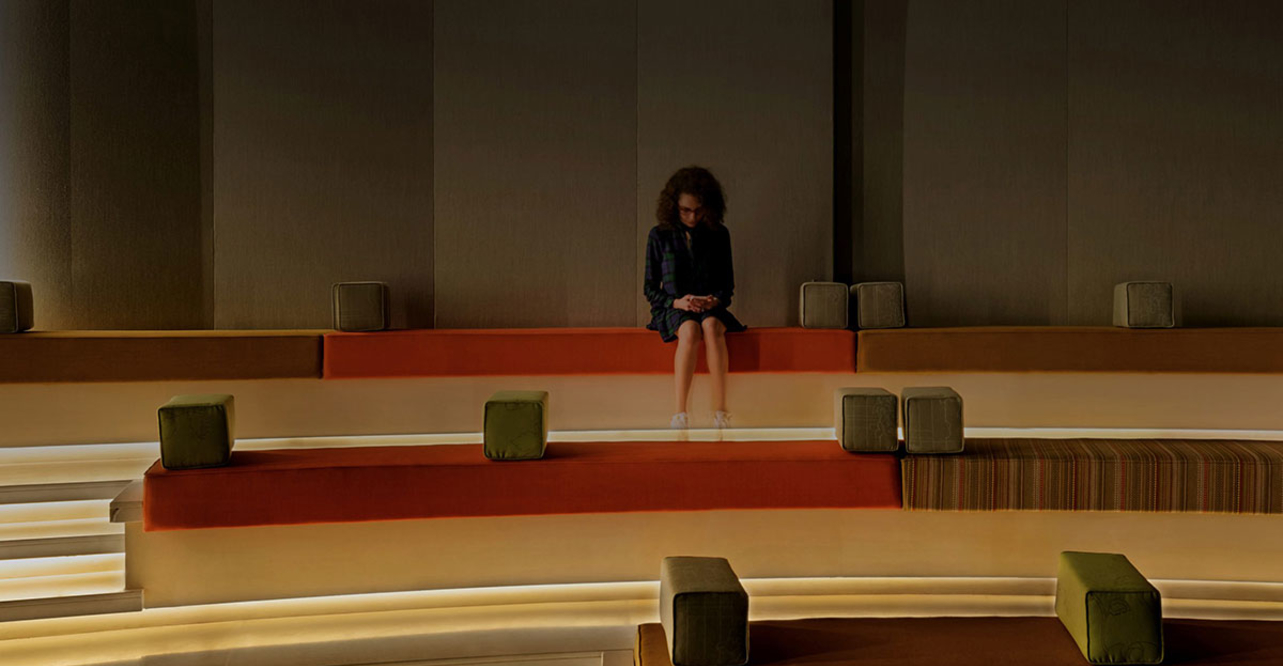 Expressing her disappointment especially with the refurbishment of hotels, Fisher says that there is a tendency to rip out whatever was there before and start from scratch.
"Recently, I had a fantastic site visit to Dubai's first five star hotel, Radisson Blu on the Creek. It's unchanged since it opened in 1975. We don't want to alter it too much; we can insert some new elements to it. In other countries, this age might be relatively new but here, it's a design gem and a part of history. It doesn't have to be preserved if it's bad design or if it's dilapidated. But it was well-designed and still looks relevant."
However, Fisher continues to add that things are getting better when it comes to preservation of history. "There are some fantastic cultural areas such as Al Jadaf where the Dubai Library is coming up. The whole cultural district is going to bring people there. It's not just culture, but also the history, the shipping and boat building heritage." Among the newer structures, she cites the Louvre Abu Dhabi museum as one of her favourite buildings in the region. "It has had a profound effect on me. The way the lights filters into the spaces is awe-inspiring."
In the absence of an historical background, Fisher says that she conceptualises every new project with a story. "It gives you a design direction and a thread that you can weave through the fabric of your design," she says. "Clients love stories, which also serve as an effective tool in the branding and marketing of their property."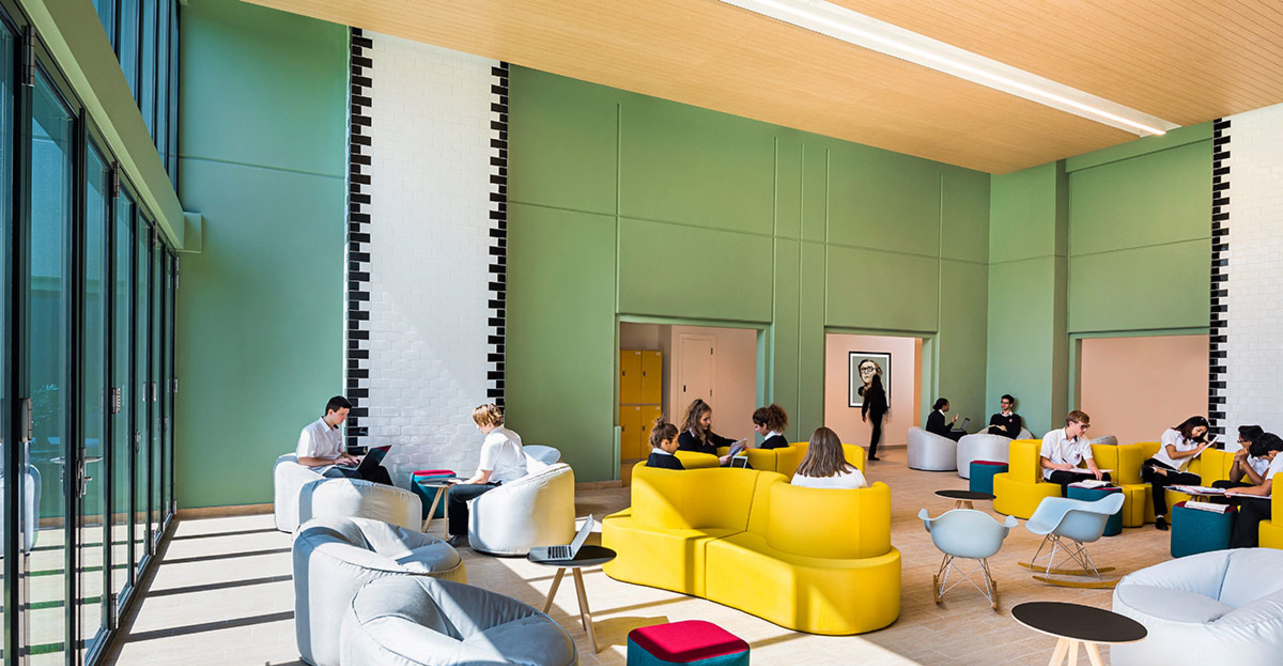 The sources of narrative are aplenty. Fisher believes that there are many ways in which you can derive a story or a concept. "We would look at the client, their aspiration, the type of interior and building, its location and even materials. We approach each project differently."
Although the firm has worked on a few critically-acclaimed projects in the public sector already, it doesn't believe in specialising. "We love doing public sector projects as lots of people use them. We are currently working on three hotels, including Vida Hotel in Emirates Hills expected to open in early 2019 and Novotel Hotel & Resort, The Palm Dubai as well as Studio Republic, which is a dance studio of Fit Republic.