Non-descript warehouses have always been a natural choice of workspace for architects, designers, and creative practitioners. On a routine weekday, I find myself driving down the narrow, unpaved alleys of Al Quoz to meet architect Jonathan Ashmore in his studio — a loft office space shared with an art gallery.
Like most addresses in Dubai, it quickly turns into a challenge to locate it. Several phone calls and eclectic landmarks, such as a disused signboard later, I finally arrive at my destination.
A flight of wooden stairs lead me to Ashmore's compact but meticulous studio. He shares that the reason to have his studio in this inconspicuous corner of the industrial neighbourhood is because of an abundance of workshops and joineries in the area. There is an unmistakable sense of local context and respect for the environment in his outlook. The 37-year-old founder of Anarchitect, a multidisciplinary, award-winning architecture and interior design practice, is a firm believer in contextual and sustainable building.
His professional achievements were interesting enough for Australian-Sri Lankan entrepreneur, Paul Harding, to approach Ashmore to design a boutique hotel in Sri Lanka. "Paul had invested in Sri Lankan real estate, a booming sector, and especially getting popular among investors from the UAE, given its close proximity," he says. "He discovered our presence in Sri Lanka through our social media channels. We had been on a visit to Sri Lanka for a site visit in relation to a five-bedroom private villa project."
Shortly after his return to the UAE, Ashmore received a call from Harding to discuss the Harding Boutique Hotel. The latter's idea was to interpret tropical modernism into a contextually-relevant six-suite property. "This architectural approach is close to Paul's heart," says Ashmore. The exploration process started with brainstorming and sketching out several ideas. He shares that it's a relatively small, but interesting plot. "We had to rethink how to maximise the plot to create a hospitality experience. We decided to elevate the building higher, so you could get views of the palm trees and groves around. It has a fantastic sea frontage with unobstructed views to the beach and the ocean."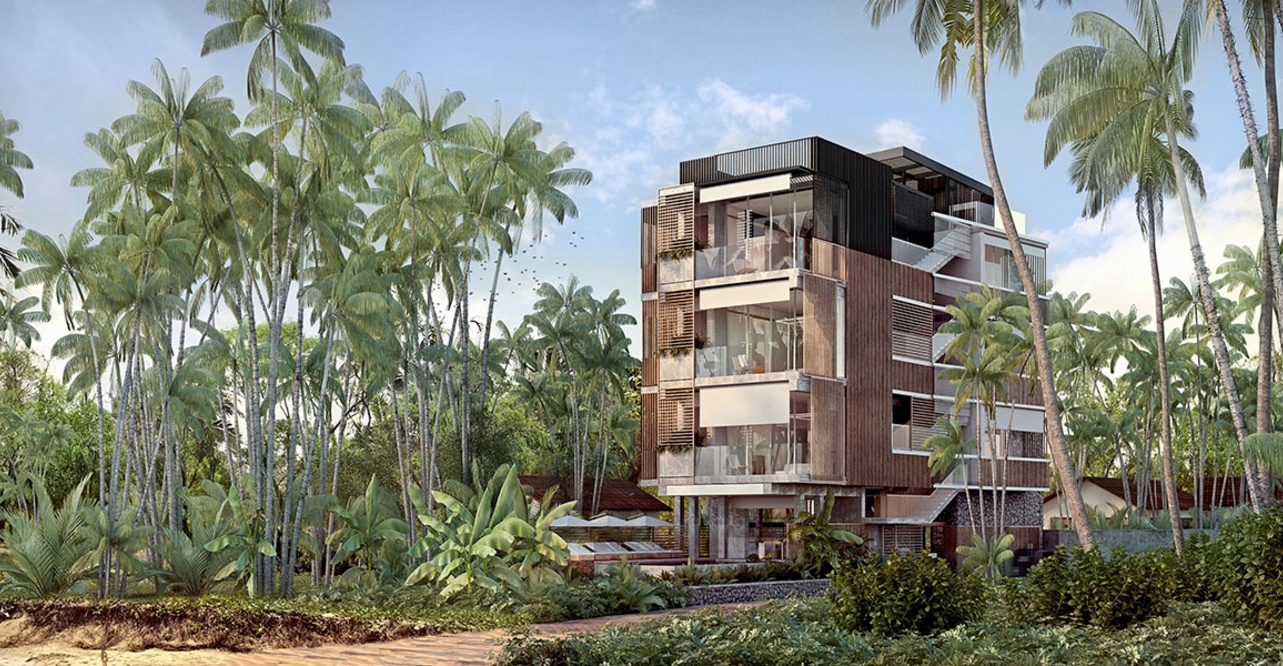 As exciting as it was to work on an overseas project, there were challenges aplenty in the tropical destination. The biggest among them was to understand what will make for a successful design and build project on the southern coast of the country, a three to four-hour car journey from capital city, Colombo. "We had to go and meet contractors, put together a local team from an architecture record to landscape, MEP and structural experts. We had to understand the dialogue, the realm of locally-available materiality and what are the techniques we could explore."
The detailed study had the team assessing the potential outcomes of the structure from both an external perspective as well as the vernacular and the traditional methods. They considered how the two could be fused together to explore a new typology. The project is greatly inspired by the tropical modernism pioneered by legendary Sri Lankan architect Geoffrey Bawa in the '50s and '60s.
The boutique property has generated plenty of interest not only in the Sri Lankan press but also internationally. Ashmore, however, points out that this is not his first foray into foreign lands. His previous overseas projects include a restaurant and a number of U Energy healthclubs in Beirut, Lebanon.
He sheds light on the increasing tendency among established UAE-based architects and designers to venture overseas. "I think there is a sense of balance in the way that there are a lot of firms that are coming into the UAE, and the ones who have already proved themselves are starting to explore beyond the boundaries and the region," says Ashmore.
"There has been a rapid growth in the UAE. So the firms that have a built portfolio, which people can see, has given them an opportunity elsewhere. There is a lot of experience in different building techniques and rapid building because of the nature of the dynamic city we are in, and also due to the fact that it is a melting pot of cultures."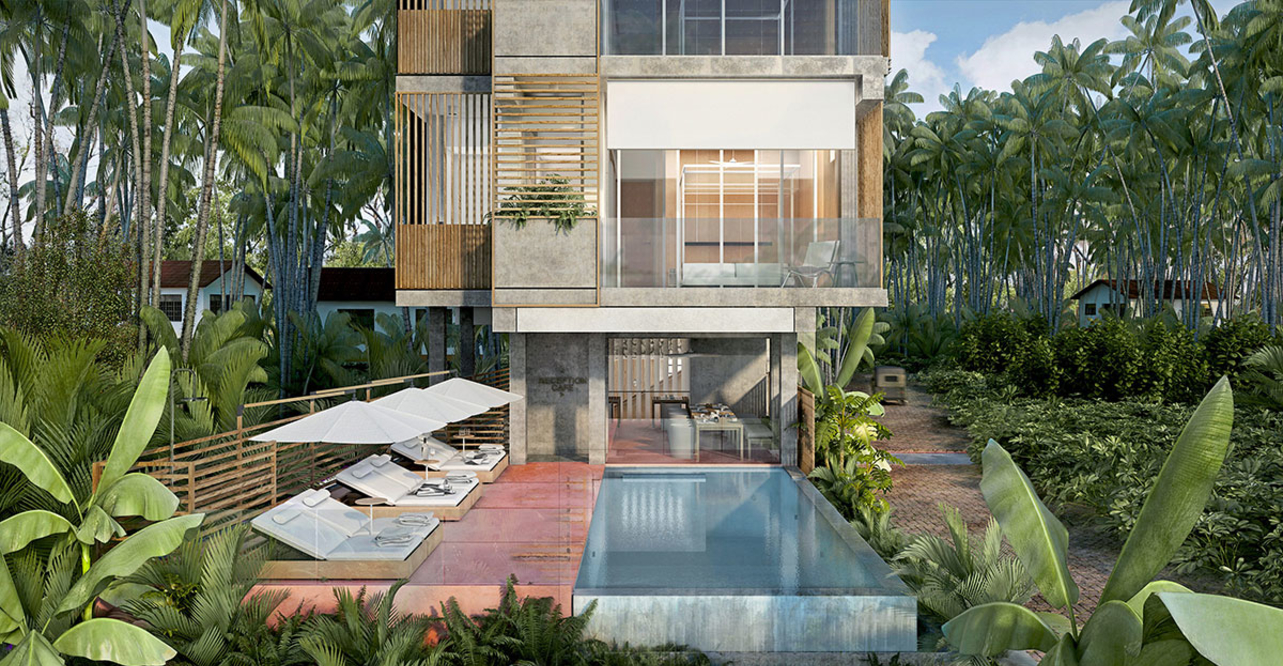 Ashmore, a RIBA-certified architect, who has previously worked with Godwin Austen Johnson before starting his own venture, agrees that Middle East is alluring to people due to the development opportunities available here. "People are no longer just drawn to the traditional hubs such as London, New York and Paris, where a lot of the established architects and designers are based," he says.
The rise of the boutique firms
One of the biggest shifts in the industry recently is that of the proliferation of small- and mid-sized firms. While this has created a bigger ecosystem, there is also a valid concern that this might flood the industry with too many players. "The age of big business is changing, whether in architecture or any other industry," says Ashmore. "Boutique means personal and clients prefer to have a personal and tailored service."
He points out that most boutique practices are borne out of bigger firms — friends and partners coming together with an idea, identifying an opportunity and pursuing that vision. The ambition and drive makes it appealing to the clients. "They see this as a unique one-to-one private consultation from conception to seeing the projects through to completion," says Ashmore, adding that  client are also a lot more aware about design.
With clients becoming more attuned with the market trends, they want to be better engaged with their projects. "They want to make sure that you, as a practice, are responding to their needs," he notes. He cites the example of Dubai-based Ellington Properties, which had commissioned Anarchitect to work on their debut Belgravia residential project. "They came to us because they knew we could bring a different design approach but that we also had professional background," says Ashmore. "We understand how the big processes work, how the communication across the full consultancy teams works and processes of getting approvals all the way through, from conception to completion."
Highlighting the financial benefits for clients of working with smaller firms, he adds that reduced-size practices have less overheads, making them more efficient in terms of timeframes. 
Ashmore attributes this to a changing perspective in the wider industry, and a more confident set of people driving the business, who are not afraid of challenging their own ideas. "There has also been a boost in the number of design weeks in the region such as the Amman Design Week, Beirut Design Week, as well as Dubai Design Week, which has grown phenomenally in scale," he says. "It has become a key aspect in making people aware of design, which ultimately transcends back into the industry and builds on our confidence. The Middle East has shorter cycles than, say, more mature markets. This is good in some ways that it allows people and firms to consolidate and adopt a more focused approach. So when there's a slowdown period, what comes out of it is more refined."
Having come a long way since Ashmore's double win in the Interior Project of the Year: Outdoor and Retail categories at the 2017 Commercial Interior Design Awards, his firm is now working on an entire gamut of projects, including hospitality, restaurants, private villas, residential development and a co-working space.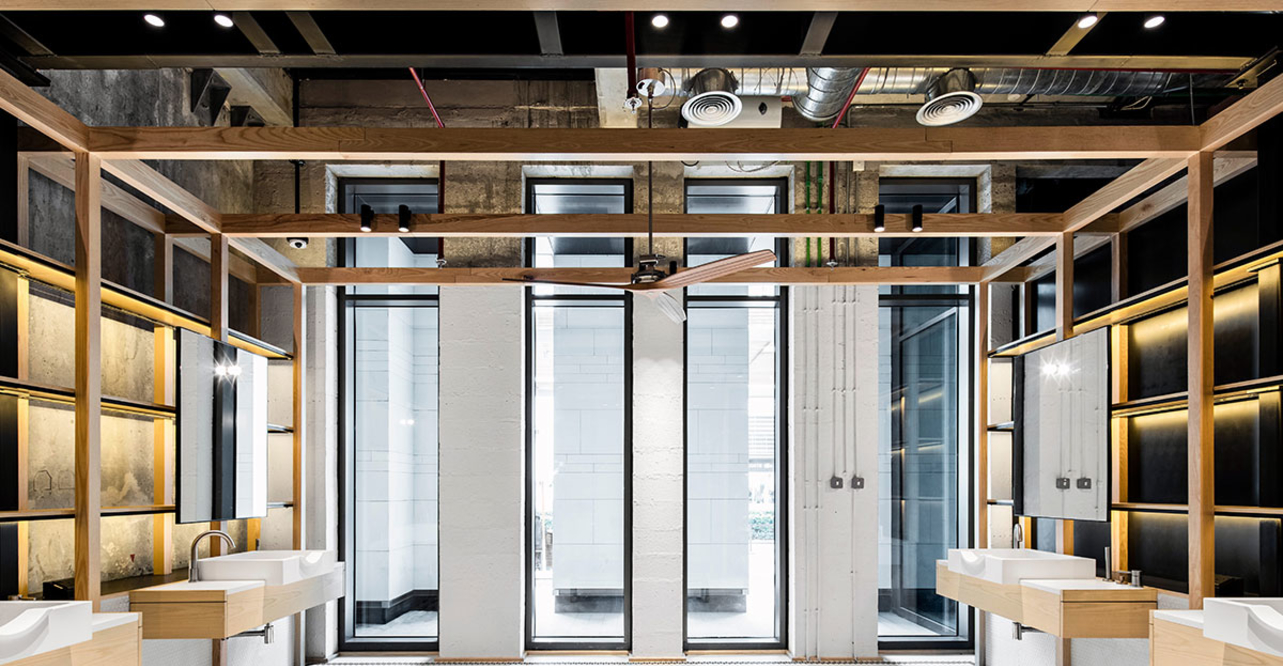 Among these, he is particularly excited about a five-bedroom desert lodge and spa in Sharjah. Describing it as a passion project, commissioned by Sharjah Investment and Development Authority (Shurooq), Ashmore says that it offers a complete removal from an urban environment. Located within a 45-minute driving distance from Dubai, the property "offers an escape", according to the UK-born architect.  
"We're also working on a 3,000m2 interior residential project in Dubai Hills," shares Ashmore. "It's for a client who has recently moved from Switzerland to the UAE." He adds that the project has been a learning process as the team needed to understand the client's lifestyle in Europe and the UAE and to translate that here in a harmonious way. "It's a family home with a lot of different aspects to consider such as children and entertaining. We've deployed a team across various discipline to work on the project, which resulted in a modified interior layout of the original shell and core structure."
Other upcoming residential projects in the firm's portfolio include developments with the Ellington Properties as well as a 181-unit project by the Al Brari Group. He says: "The latter is a wellness-focused project which will include, in addition to the residential units, a boutique hotel, gymnasium, studio for marshal arts, lap pools, tennis courts, a beach club and a clubhouse. It'll be a destination within the development, not just for the property we're designing, but also for all the other developments around in the area to enjoy. Hopefully, we will contribute to the community aspect."
Among his other regional projects, Ashmore is visibly excited about a new co-working space in Bahrain, billed as one of the first design-focused co-working spaces in the country. On the back of an economic shake-up in the relatively low-profile GCC member, there has been an increase in corporate activities and workplace facilities.
"The client came to us and said that he is witnessing the growth of spaces that facilitate the creative and independent industries in the UAE and Europe, but there wasn't any such place in Bahrain," says Ashmore. The project will house a cafe, hot-desk style compact office spaces and effectively, create a microcosm of entrepreneurial environment for start-up firms.
Underscoring the significance of his diverse interior design portfolio, which includes both small- and large-scale projects, Ashmore says that he wanted people to discover an architect through the interior projects, such as restaurants, retail and healthclubs, which are often more accessible. Importantly, it gives start-up firms an opportunity to quickly create a built portfolio of work.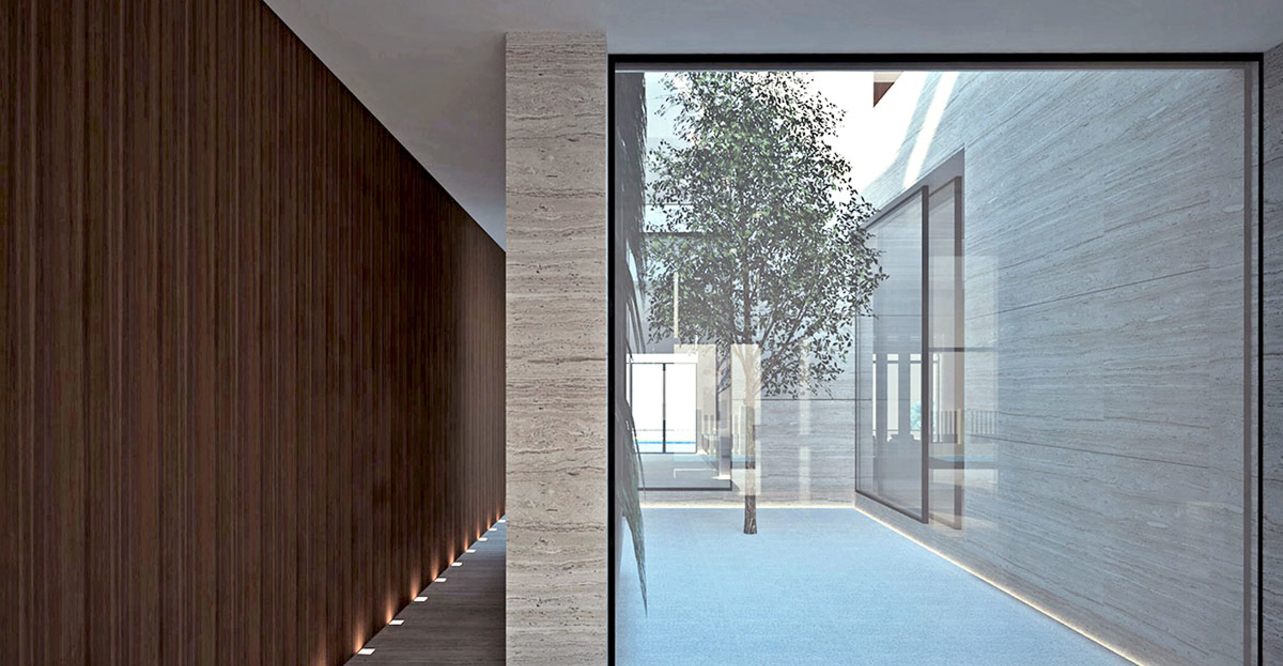 Starting off with projects in Abu Dhabi and Dubai, Ashmore notes that people have become aware of his firm's work, craft and materiality.
"Our whole team is trained as architects," he says. "Our projects started gaining scale and clients realised that we could engage both the architecture and the interiors — from 35m2 barbershop to a 181-apartment development — with the same attention to detail. It's been a natural organic growth with us. We've really focused on consistency to establish a quality that can be identified in every project, but without a descriptive style that makes each of them look the same. It's very much driven by the client, the programme, and the overall idea about how the project contributes to the wider context of the community and the city."
His ability to integrate architecture and interior design has made Ashmore a sought after name in the industry. He admits that his passion for his work comes from the relationship between architecture and interior spaces.
"It's the idea of looking at a project as a total vision of design and engaging all the different scales and aspects," he says. "I think what our takeaway as architects, whether it's an interior project or architecture, is that we prefer to take the lead design role. We try to engage with the client and then we curate the right team members from services to landscape, lighting and artwork. By adopting this strategy, every team member follows the same direction — from the idea to the completion."
Grasping sustainability
To Ashmore, sustainability is quite simply put, "an understanding of the fundamental concepts". He says: "This can only be done if you understand how to design passively — how do you orientate your building; what would be your correct selection of materials; whether it's a locally-sourced material or it's a solid material which reduces heat gain; using more transparent materials on the north elevation to maximise light which reduces electricity consumption. We should feel more comfortable about exploring the fundamental basics that can engage with the architecture and the full system from a design perspective, rather than designing first and then putting in additional elements to compensate for the lack of the basic comprehension. It's vital for architecture to respond to the climate and context. Its value should be understood from the client's perspective because in the long run, it'll save them money."
Linking vernacular architecture to sustainable building, he also emphasises that people often confuse vernacular with historic — they are not the same thing. "Historic and heritage architecture is something from the past that was modern at that time," he says.  "Vernacular stems from the indigenous culture and should continue to evolve, but that doesn't mean that it can't engage with the contemporary or even a high-tech approach."
Adding that one of the major aspects of sustainability is to understand holistic design, he says: "It's about engaging with a structure in every different design discipline before you even start with the drawings and sketches."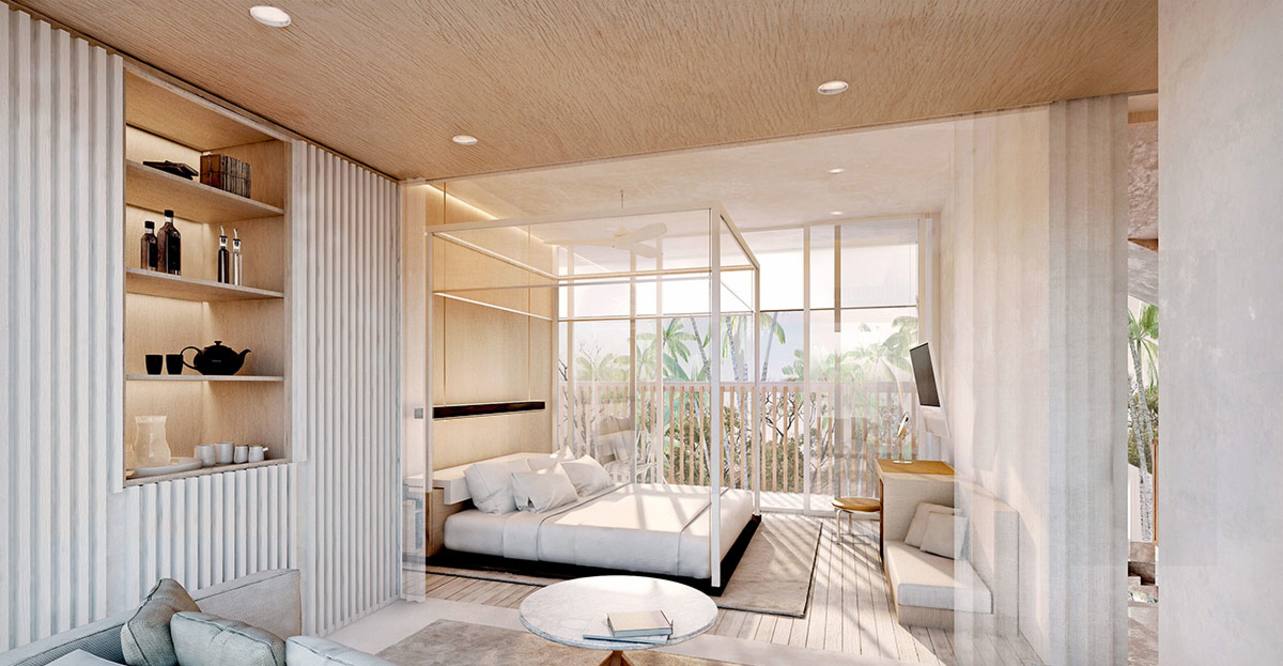 Designing iconic forms
Is there too much emphasis on form in architecture in an attempt to create an iconic building? "New buildings have a Gross Floor Area (GFA), particularly from a developer's perspective, which is also linked to return on investment for them," says Ashmore. "Some of the decorative form is created to stand out from its neighbours, but if the goal is to simply create an iconic building, then it's irresponsible as a designer to have a focus on form only. The function, the community and the environment should inform the physical aspects."
Adding further that it's important to get the mix right, he stresses that the ability of buildings to stand the test of time is what makes them iconic. These structures are inherently capable of generating an organic growth of community and culture around them. "The idea of having an icon or a symbolic draw is to draw attention to it, but it should be able to sustain the attention," he says.
Challenges facing the local industry
Until a decade ago, it was challenging to hire the right talent locally in the design and architecture industry. But with a more robust education infrastructure in place, lack of talent is no longer among the challenges facing the local community here.
"The biggest challenge we have on our hands is the timeframe. "There is a lack in the understanding of how long it takes to design and build something that will last," says Ashmore. He points out that often architects end up working late in the office, but the race against time can lead to toning down of expectations.
He further says that while technology makes it slightly easier to balance the workload of different teams based in different locations, timelines keep getting shorter. "Just when we think that we've put a system in place and figured out how to get things done efficiently and in the shortest time possible, the goalpost moves further away," comments Ashmore on the unrealistic deadlines.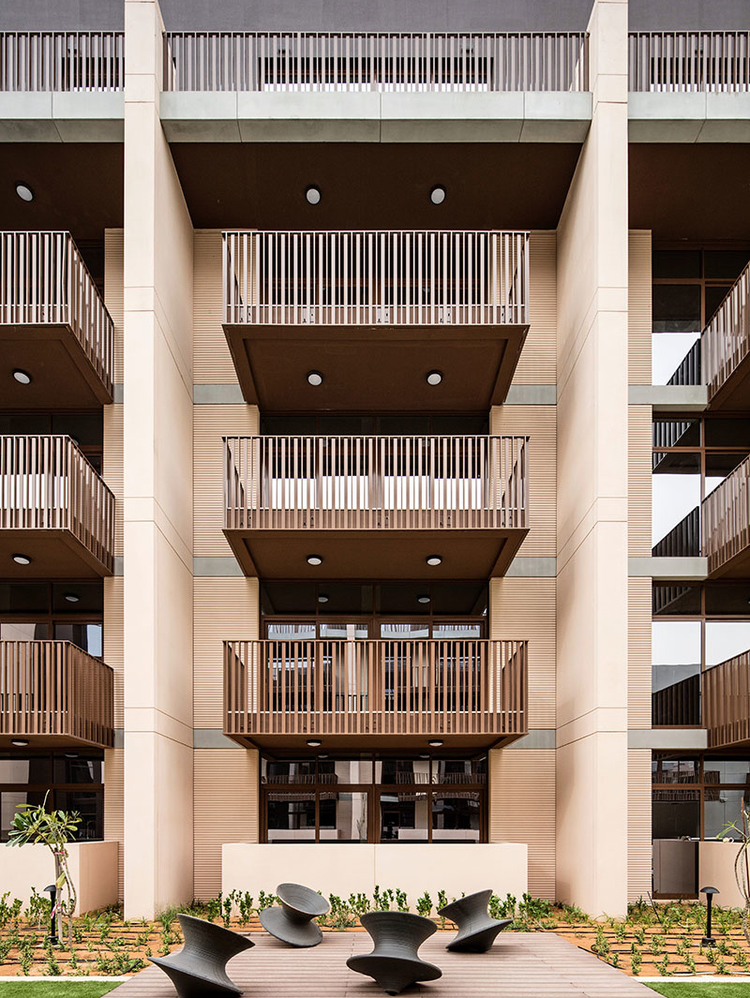 "In order to spend less time on site, designers need to spend more time on planning, designing and programming across the whole team," he. "Sometimes, people shorten the design process and think they can solve everything on site, which is a counter-productive approach."
Perception of Middle East design overseas
With new initiatives to promote creative and cultural industries from the Middle East overseas, there is a palpable excitement about the regional design industry worldwide. Ashmore, who regularly gets invited to international events as a speaker and panelist to discuss the design scene in the MENA region, says that his friends and associates overseas are quite curious about the dynamic design industry.
Despite the interest, there isn't a complete understanding and stereotypes still exist. "They still associate Dubai, for example, with big grandeur and glamour," he says. "They get surprised that you could be working on a culturally rich and contextual projects like the one we're working on in Sharjah. I quite like that surprise element."
This article first appeared in the November issue of Commercial Interior Design under the headline "Exporting contextual design"