Having had relatively long and successful careers at Perkins + Will, the large multinational  design and architecture firm, Matthew Sexton and Laila Al-Yousuf have teamed up to create their own design office in Dubai: Say Studio.
Al-Yousuf was one of the first few people involved in the early beginnings of Perkins + Will's Dubai office, where she worked as a senior designer on corporate interiors. Sexton joined later as the firm was starting to grow, and headed the corporate department within the company.
"Our background is corporate, having worked with big firms my entire career," says Sexton. "Having said that, I do understand the benefits of a boutique approach. We always got great feedback from the industry on Laila; about how she always went that extra mile with client engagement. We want to find a balance between the two with this new venture."
He adds that having worked in a department at Perkins + Will, which was kind of a firm within a firm, they are both used to running very large-scale projects with a relatively small team. "We know what we need to do to replicate that to some extent. We also saw where the drawbacks were and where potential improvements could be made," adds Sexton.
Unlike many start-up firms, Say Studio's ambition is to grow to a "market-leading size company". Sexton explains that both partners enjoyed having a close-knit team with strong retention.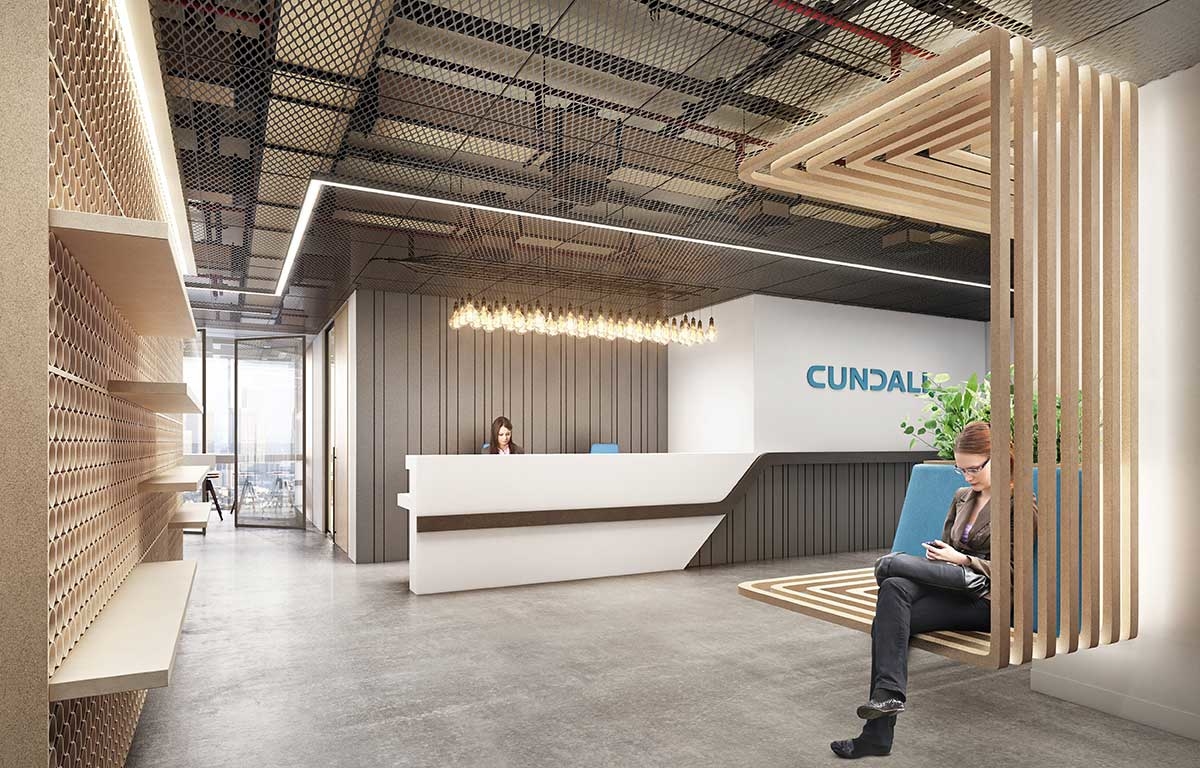 "We want to do something similar where we don't want to grow too large, but we definitely want to be in the position where we can offer our services to a range of different kind of projects in terms of scale and type as well," Sexton says, explaining that this approach complements the future of the industry where clients are looking for more competitive solutions.
Say Studio is set to offer services across various fields of interior design, from corporate workspaces to hospitality.  "There is no downside to having big ambitions," says Sexton.
Social responsibility and designing sustainably is another element the design-duo aim to bring to their practice. Al-Yousuf has been involved in the Surge for Water initiative that invests in communities, through safe water and sanitation solutions. Every year, the design community in Dubai participates in the initiative, which features a gala and competition, hosted by the not-for-profit organisation.
"We want to look at ways of contributing and bringing in this whole element of giving back [into the company]," Al-Yousuf explains.  "We want to find ways in the market to really push the idea of not-for-profit work. We also want to make sure that we are sustainable within the market and try to drive this idea of minimising waste which is a problem in Dubai because a lot of things don't get made here."
Al-Yousuf takes a rational view of the team's perspective when it comes to assessing the entire spectrum of "what we touch, access, or have an influence over as responsible professionals within the field".
"We are also considering other aspects at the moment such as looking at our profits and [coming up with ways to] engage with our clients to actually redirect some of those profits into some charitable causes," says Sexton. "Profit doesn't always need to have a negative connotation. It is something that will make clients see that they are actually able to give back to the society, and take pride in it as well."
In addition to giving back to the community on a social level, the designers are also conscious of the city they live in and becoming a homegrown Dubai-based company.
"Dubai is a unique market," says Sexton. "I have spent time in London, and various parts of the US from within the Perkins + Will network. The overseas offices were always fascinated by Dubai because we are unique in the sense of competition, the types of projects that arise, and the way in which we do business."
Sexton opines that to most of the industry professionals in the more traditional markets, it is quite unheard of that a week-old start-up company could be competing with the biggest firms in the world. "They can't quite understand that it is a relationship-driven market and companies like to work with people they know and trust. There will always be people willing to give you opportunities as long as you have consistently delivered for them in the past."
For Al-Yousuf, contributing to Dubai has a more personal significance, being an Emirati and having grown up in the city.
"We were having this discussion the other day that it may have been other countries in the past, but Dubai is the land of ambition and opportunity at the moment," she says. "We are watching this city being built around us and being Emirati, this is home for me, but now I actually get to contribute.
"We want to be a homegrown company that is not only interested in creating great design and partnering with progressive clients to build something substantial," Al-Yousuf continues. "Through our work, we want to initiate some form of social change within the market that will hopefully have a trickledown effect."
Inspiring students by collaborating with local universities is just one of the ways in which the firm would like to implement its socially-responsible goals in the future.
"It's just such a great opportunity to be here, where we have such passion for the city itself and for the people here," she adds.